2010 was quite a year in the world of interior design and shelter media. From the retirement of America's preeminent interior designer and the rise of digital shelter publications to the magazine masthead changes that rocked the design community, these were the industry's biggest stories that made headlines in 2010.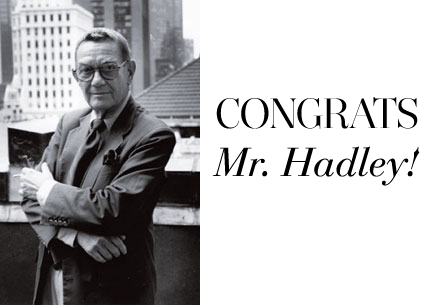 1. The Legendary Albert Hadley Retires
After 60 some years working as an interior designer, Albert Hadley, also known as "The Dean of American Decorating", retired in the Fall leaving behind a lasting legacy in the design world.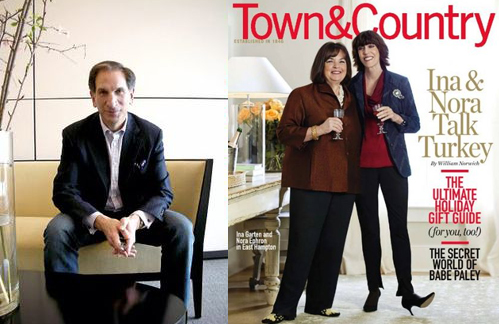 2. Stephen Drucker Leaves House Beautiful to Helm Town & Country
In April, the shelter magazine world was shaken up when Stephen Drucker – then Editor-in-chief of House Beautiful – announced he would be departing HB to take over Town & Country. Meanwhile, Town & Country's Pamela Fiori took on a more broad-based Editor at Large role to work on books and other special projects.
3. Newell Turner Appointed Editor-in-Chief of House Beautiful
When Stephen Drucker stepped down at House Beautiful, the magazine's Style Director Newell Turner stepped up to take the top spot as Editor-in-Chief.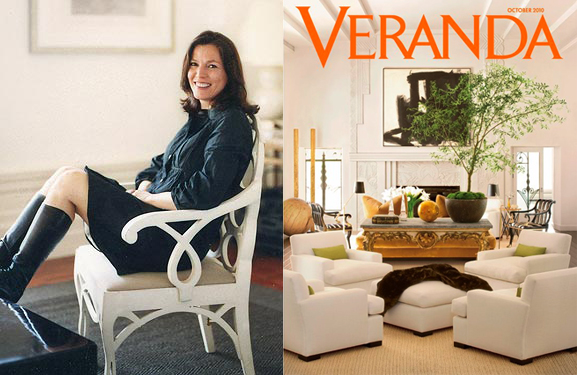 4. Dara Caponigro Appointed Editor-in-Chief of Veranda
Also in April, former Domino Style Director Dara Caponigro was named Editor-in-Chief of Veranda, succeeding Lisa Newsom. Since Caponigro took over Veranda has never looked better!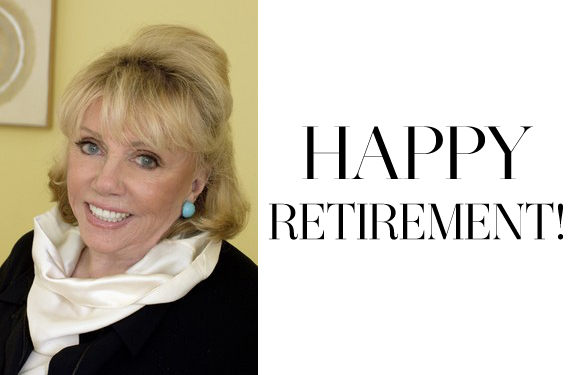 5. Paige Rense Retires After 40 Years at Architectural Digest

In June, Paige Rense Noland, who spent 40 years at Architectural Digest and was the magazine's top editor since 1975, announced her retirement at age 81 leaving everyone speculating who would take over her position.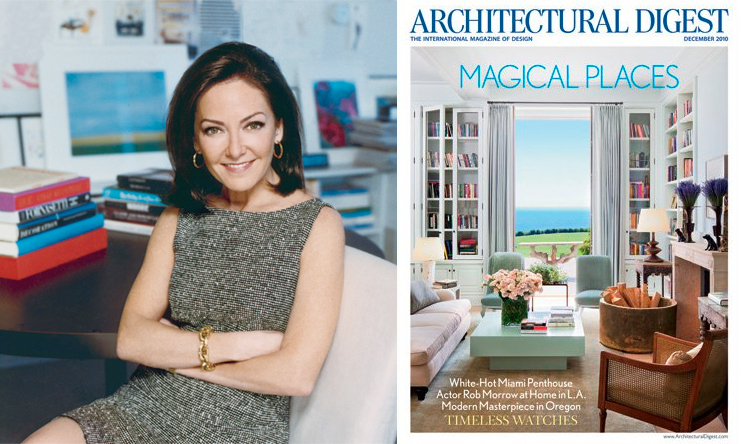 6. Margaret Russell Leaves Elle Decor, Becomes Editor-in-Chief of Architectural Digest

Two months after Paige Rense revealed she was retiring it was announced that Margaret Russell would become AD's Editor-in-Chief. That was a shock to many since Margaret Russell wasElle Decor, having been at the magazine since 1989, plus the publication was thriving. Russell's keen eye and fresh point of view was much needed at the once dull AD. Michael Boodro ended up replacing Russell as Editor-in-Chief of Elle Decor by the way. (He was formerly Executive Editor).


7. The Nate Berkus Show Hits The Air
This September, cutie pie decorator and frequent Oprah Winfrey Show contributor Nate Berkus launched his own syndicated daytime talk show, giving decor obsessed fans across the America a much needed daily dose of design. The show is currently averaging around 1.2 million viewers per episode.


8. The Wall Street Journal Hires Deborah Needleman
After more than a year of laying low and enjoying a life of "heavenly housewifery," former Domino Editor-in-Chief Deborah Needleman went back to work after being appointed Editor-in-Chief of WSJ Magazine – the Wall Street Journal's glossy lifestyle magazine – and was also assigned to oversee the paper's weekend "Off Duty" section. She has since hired several ex Domino staffers to join her team and all eyes are on WSJ to see how Needleman's influence will take shape.


9. The Oval Office Redesign by Michael S. Smith is Revealed to Mixed Reviews
Before President Obama was even inaugurated, it was announced that California interior designer Michael Smith had been tapped to re-design the private quarters and a few public spaces of the White House. Decor lovers across America looked forward to seeing the newly designed spaces and we caught our first glimpse in September when Smith's re-design of the famed Oval Office was revealed. The result was dubbed "The Audacity of Taupe" by The New York Times.


10. Lonny Magazine Turns One
Lonny, the pioneer of online shelter magazines, celebrated its one year anniversary in October. Lonny has been a hit with readers as well as advertisers and even the print publications are looking at the online magazine with a slightly jealous side eye. With millions of page views per month, ad dollars rolling in and cash infusions by venture capitalists to help fund it's growth, Lonny is a bonafide success story that's leading the pack in a whole new era of digital publishing for shelter media.


11. A Lonny Competitor Emerges, Several Online Shelter Magazines Follow
In September, Rue Magazine emerged as the first real competitor to Lonny, generating a ton of buzz on the design blogs and huge fan fare outside of the blogosphere including well-attended launch parties in New York and San Francisco.  And so the trend of bloggers-turned-editors ensued as we also saw the launches of Australian based Adore Home Magazine and Ivy & Piper. Several other US based bloggers partnered up to announce the launches of High Gloss and Matchbook magazines both of which will debut online later this month. Even the print media wants in on the action as Traditional Home announced that it's partnering with the founders of Lonny to create a younger, hipper online-only spinoff called Trad Home. 2011 will surely be an exciting year for digital shelter magazines!


12. Emily Henderson Wins HGTV's Design Star, Gets New Show
In January, LA based prop stylist Emily Henderson started a blog. In her very first post she declared that 2010 would be her best year ever and resolved to make radical moves that would change her life forever. By August a pilot episode of her own TV show called Secrets of a Stylist had aired on HGTV and the network quickly picked up 26 more episodes of the show which will begin airing in the  Spring. Emily was the winner of HGTV's Design Star where her quirky personality and serious style won over the show's judges and viewers, earning her a prime time slot on HGTV. Not bad, huh? This year there will be a ton of bloggers trying out for the  next season of Design Star so I'll definitely be tuning in!


13. Curbed National Launches, Operation Dollhouse Ensues
Now this might not necessarily be a huge news story in the design industry, but in September real estate website Curbed launched a national edition focused on home and interiors and to promote the launch the site executed a highly publiczied "Operation Dollhouse" campaign that was sheer genius! Curbed sent empty dollhouses to 6 top shelter media outlets which included House Beautiful, Elle Decor, Architectural Digest, Dwell, Martha Stewart Living and Lonny. Their challenge was to decorate and photograph the house and let the readers of Curbed vote on the winner. Martha Stewart Living declined to participate and HGTV stepped up to fill the void. Operation Dollhouse was taken very seriously and each house was meticulously decorated. Of course all of the participating media outlets blogged about it as did a ton of other design bloggers who quickly spread the news of Curbed's launch throughout the interwebs. A huge coup for Curbed and good quality decor merriment for the rest of us. Elle Decor was ultimately crowned the winner. In an interesting spin, Martha Stewart Living – who didn't want in on the initial action – sent Curbed some holiday cheer just a few weeks ago when it submitted a sugarplum fairy inspired Christmas dollhouse covered in candy! Better late than never!