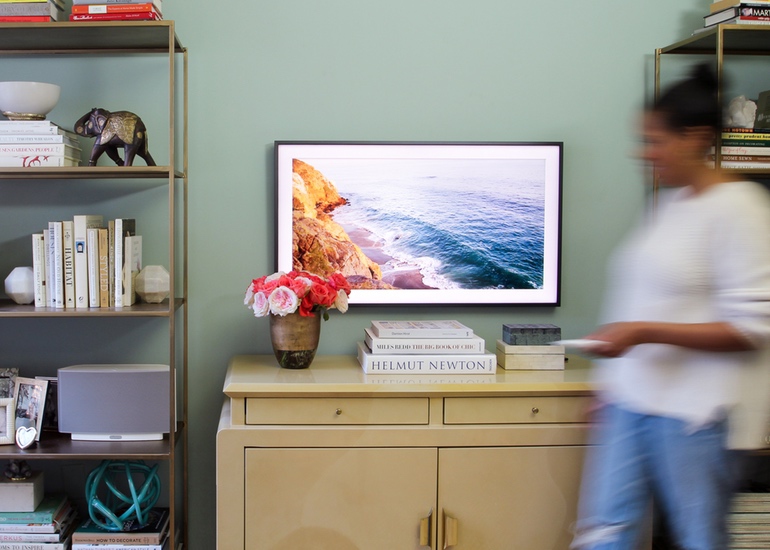 New Year, new home updates! My friends at Samsung blessed me with the most ridiculously awesome holiday gift – their new TV, The Frame, which is a design‐lover's dream (see my previous post here!) It's literally the most beautiful TV you've never seen and I'm so excited to share a peek at how I've incorporated it into my home.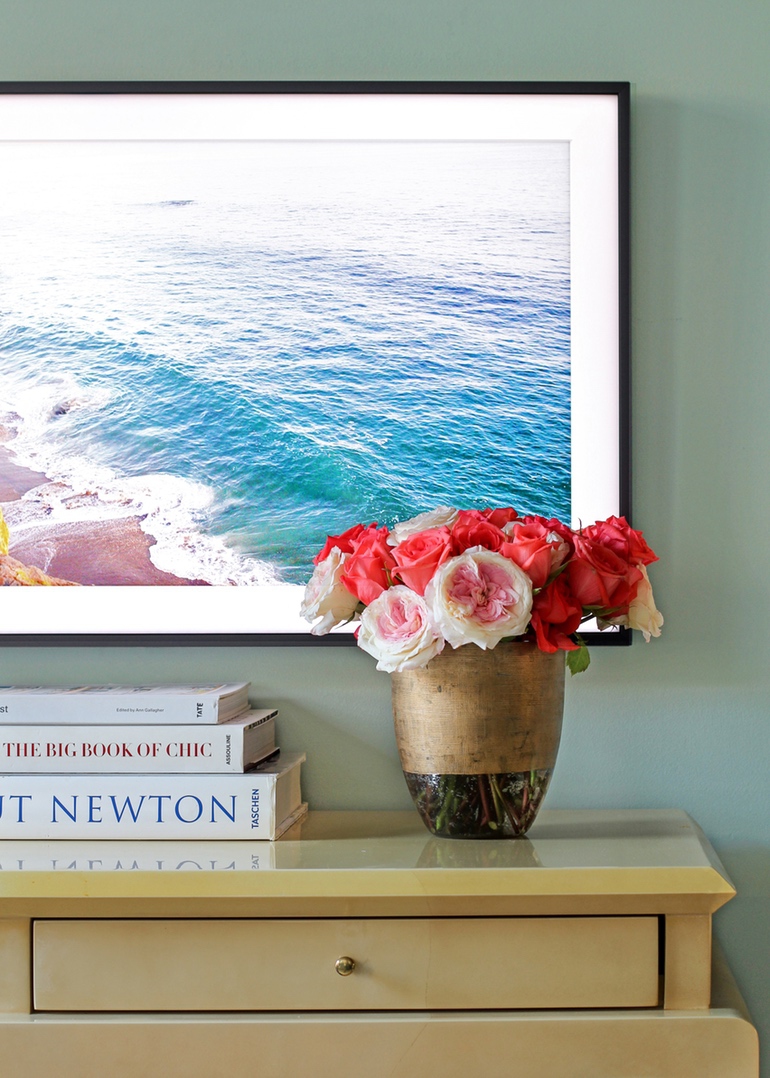 That beautiful photo of a stunning beach landscape you see here? That's actually my new TV!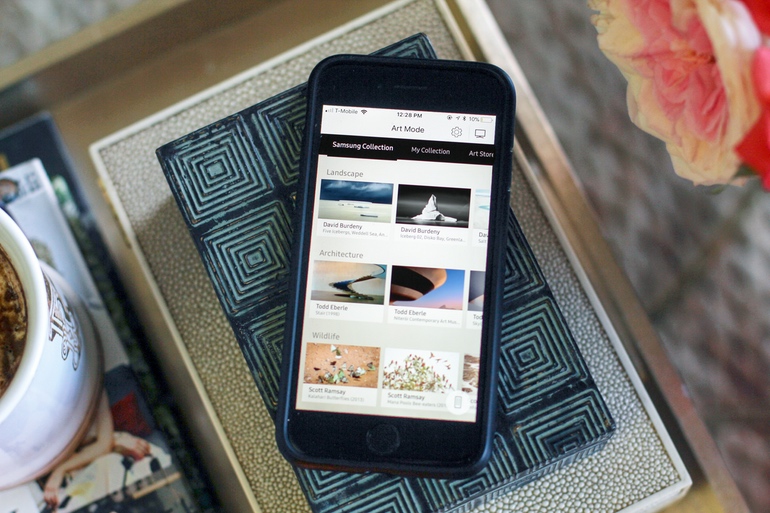 Designed in collaboration with Yves, Behar, The Frame's killer feature is that you can choose from more than 100 beautifully curated art pieces from the built-in library or upload your own so that when the TV is not in use, you can switch on Art Mode and it looks like a work of art hanging on your wall. There is literally a piece of art to suit everyone's taste in the library to suit anyone's taste. From abstract to landscapes to stunning architecture photography.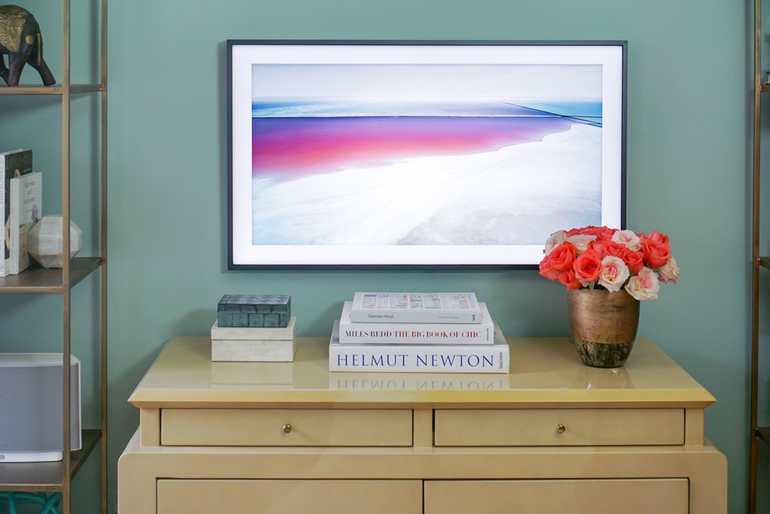 There are a ton of customization options for art layout and mats,  plus, The Frame has additional interchangeable bezels available in wood, white and metal so your TV can blend seamlessly into any decor. This is every decor obsessed soul's dream and totally solves the challenge of the unsightly black box TV killing the vibe in your perfectly curated home.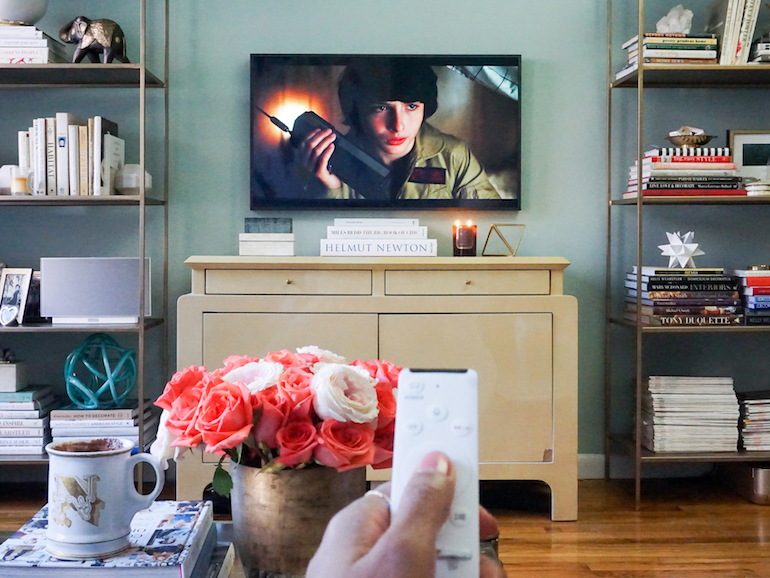 Now that I've upgraded my TV game, I have another very important problem to solve – what to watch!?  I'd love some recs on new shows to binge watch on this fab new 4K display! It's winter which means you'll find me hibernating in my apartment on the weekends trying to avoid the cold so I'll definitely need something t to keep me entertained. At the suggestion of my 10-year-old nephew, I just started watching Stranger Things on Netflix and am totally digging it! I also just began watching The Chi on Showtime which is some of the most brilliant storytelling I've seen on TV in a while. What else should I add to the queue? Drop your suggestions in the comments below!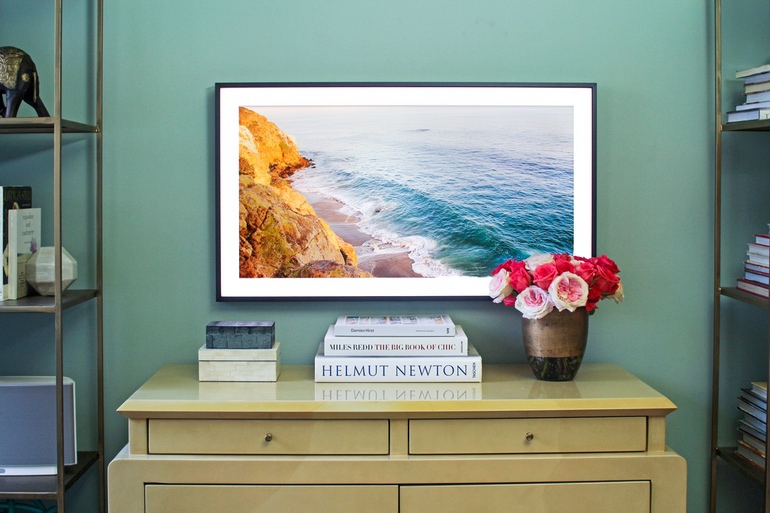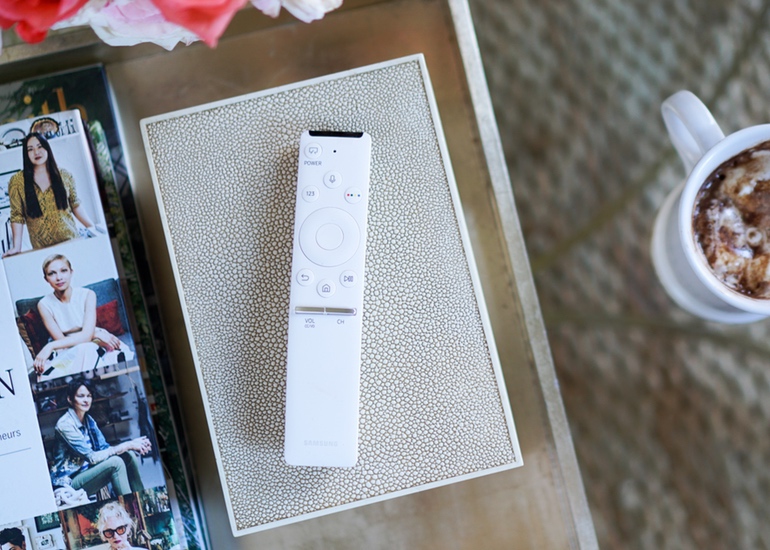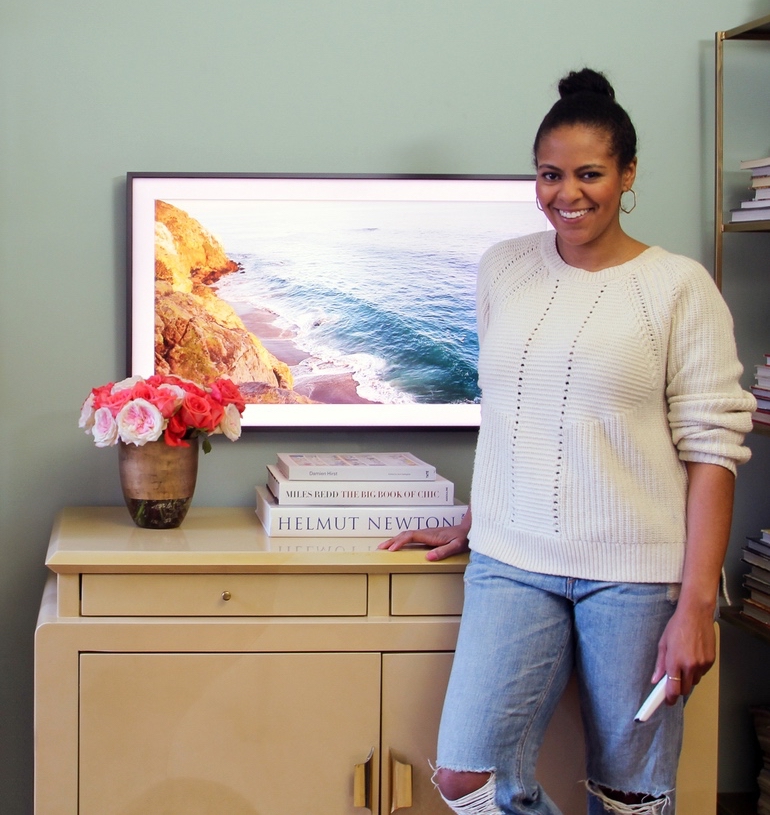 This post was created in collaboration with Samsung. Big thanks for making all of my holiday dreams come true!
PS –  from now until March 17, Samsung is running a promo where with every purchase of The Frame, you will receive a 6-month subscription (+30 day free trial) to the Samsung Art Store!