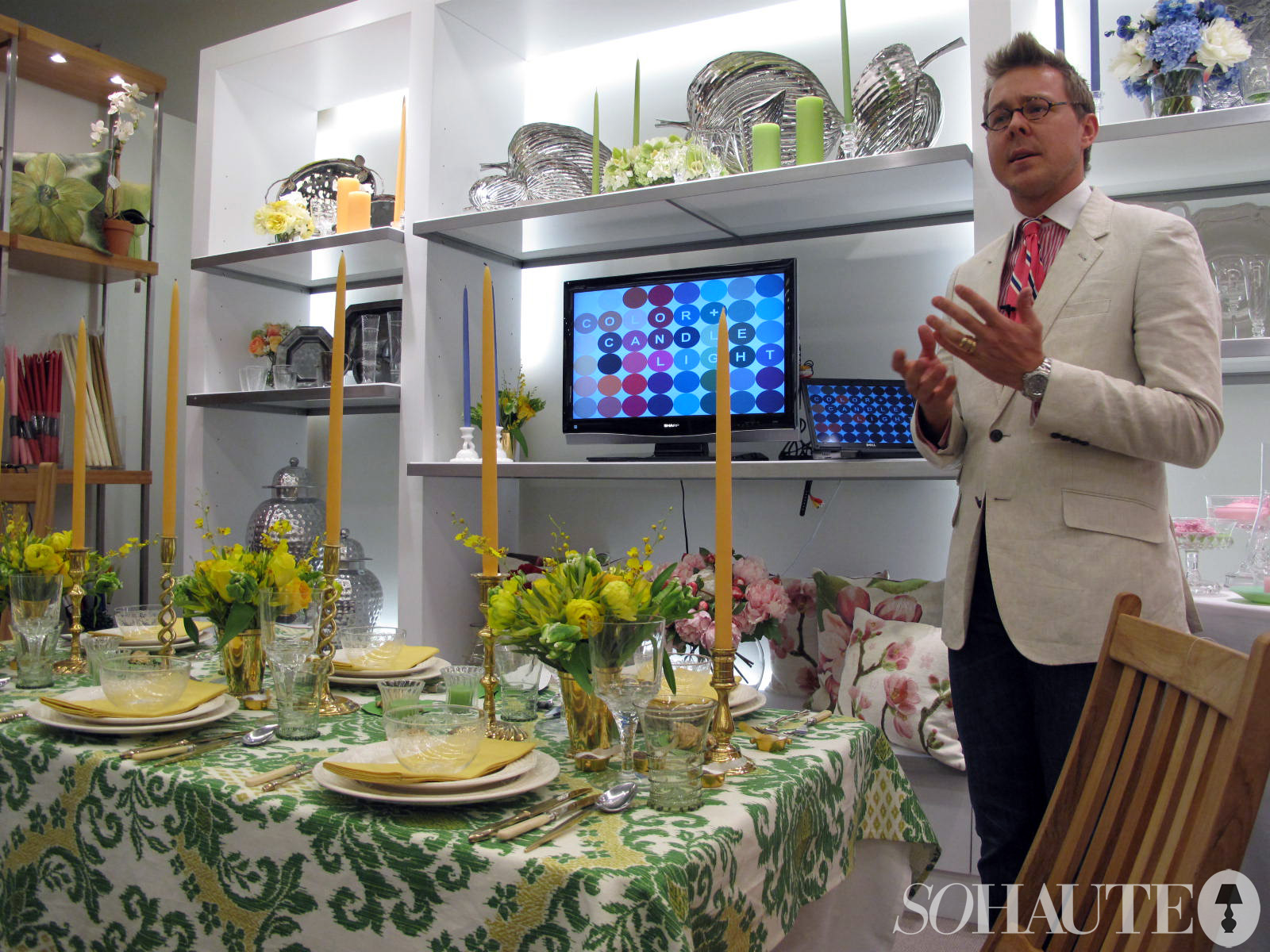 Over the weekend I attended a fun event hosted by lifestyle guru
Eddie Ross
with
Creative Candles
called
Color & Candlelight
which focused on inspiring ways to add color to your home with candles. The event took place at
Gracious Home
which is one of my favorite NYC stores for housewares, linens, lighting and more. Through discussion and slide show, Eddie demonstrated just how easy and inexpensive it is to brighten up a space or a table setting, simply by using colored candles. Here's a perfect example: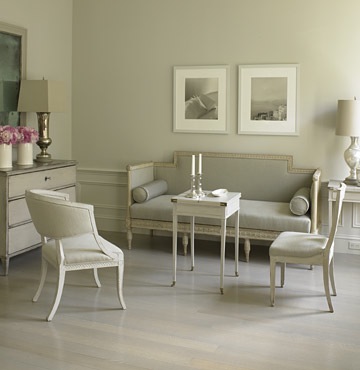 Photo: eddieross.com via Martha Stewart Living
This room is absolutely beautiful but features a completely neutral palette. The only color is brought in through the pretty arrangements of pink peonies on the chest to the left. And see the silver candlesticks with white tapers on the cocktail table?
Image: Pink color options from Creative Candles. Photo via eddieross.com
Imagine if the stylist had used tapers in a fun hot pink or raspberry hue to play off the color of the flowers? It would have added another pop of color that would really bring the space to life!

In addition to educating us on color and candles, Eddie also spoke about the basics of creating an elegant tabletop. Here he is discussing how mixing up your flatware can really add a stylish flair to a place setting.
Here's a closeup of the tabletop Eddie designed for the event. It's so pretty and perfect for Spring! To create his tabletop, Eddie used many items from Gracious Home mixed in with vintage pieces from his personal collection and
his Etsy shop
. Notice the different flatware styles used here? Although the flatware varies, each place setting is identical which adds uniformity that totally makes it work!

Nicole Gibbons and Eddie Ross
After the lecture finished I went over to congratulate Eddie on a fabulous event. I'm always so inspired by his talent and creativity! When I watched him as a contestant on Top Design, I knew he would go on to become a huge success and as soon as the show wrapped he already had a slew of exciting projects on his plate. At the Gracious Home event Eddie filled us in that he is currently writing a book with his partner Jaithan and is in the midst of shooting a television pilot! His accomplishments are quite impressive and I can't wait to see what he's up to next! For more on Eddie Ross, visit his blog here.