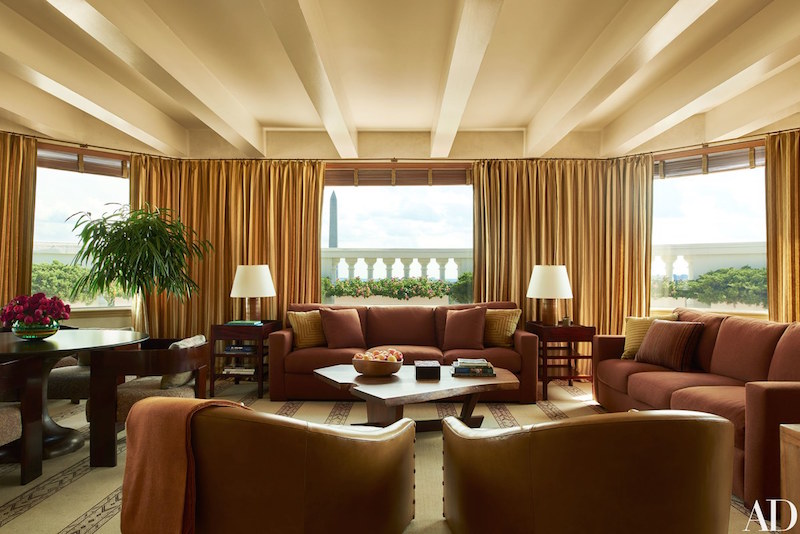 As President Barack Obama's final days in office are coming to an end, I thought it would be fitting to honor his legacy here on the blog by sharing a peek inside the private quarters of the White House. These photos were originally featured in the Jan issue of Architectural Digest. It's common practice for each incoming first family to hire an interior designer to redecorate the White House private quarters upon taking office and in 2008 the Obamas enlisted A-list designer Michael S. Smith to give their new home at the White House a refresh. Smith incorporated modern touches throughout, bringing the space up-to-date for the Obama's young family while also preserving the tradition of the historic home. I especially love the mix of clean-lined upholstery and the impressive modern art collection within the home. 19th century mahogany furnishings accented with contemporary art works like Glen Ligon's Black Like Me #2 and Alma Thomas' Sky Light make for the most interesting juxtaposition. Throughout the Obama presidency, our first family led by example and epitomized style and grace. Their home at the White  House reflects this perfectly. Read more over at AD and don't miss the fun video of President Obama giving a tour of the home below. (Love the closing shot – the fact that POTUS has Al Green on vinyl in the White House is pretty epic!)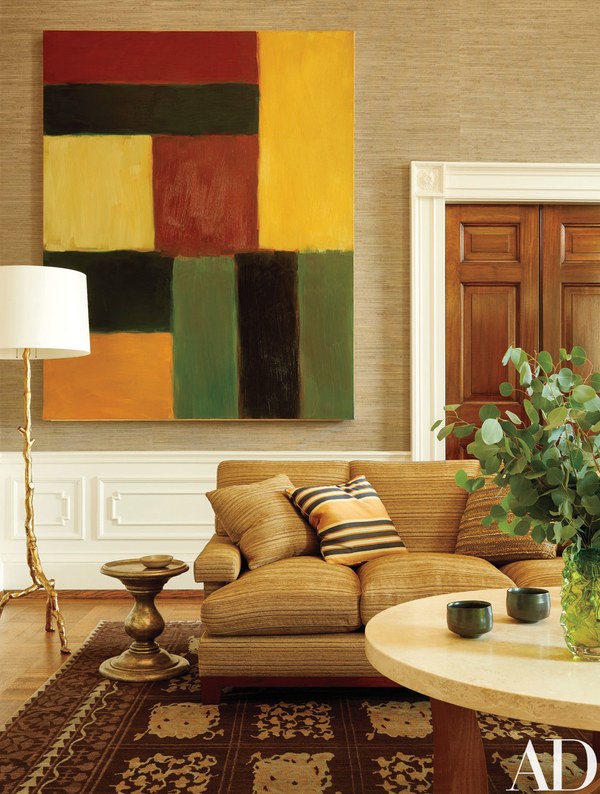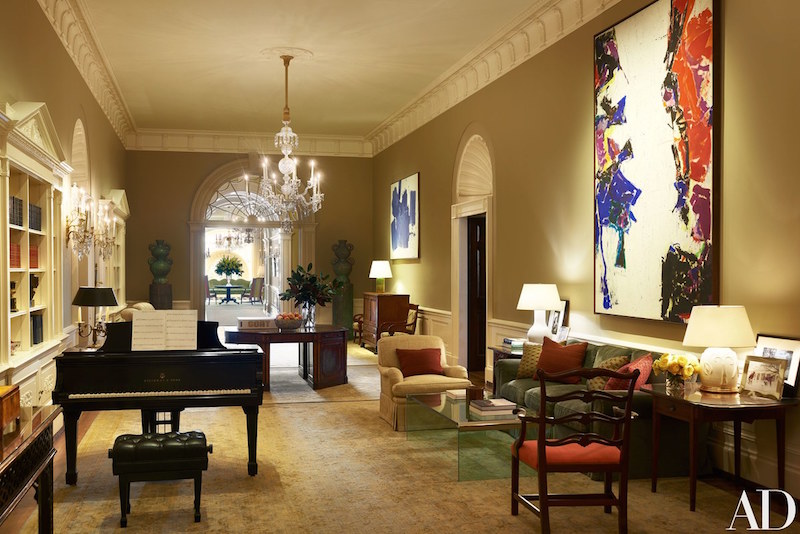 The Center Hall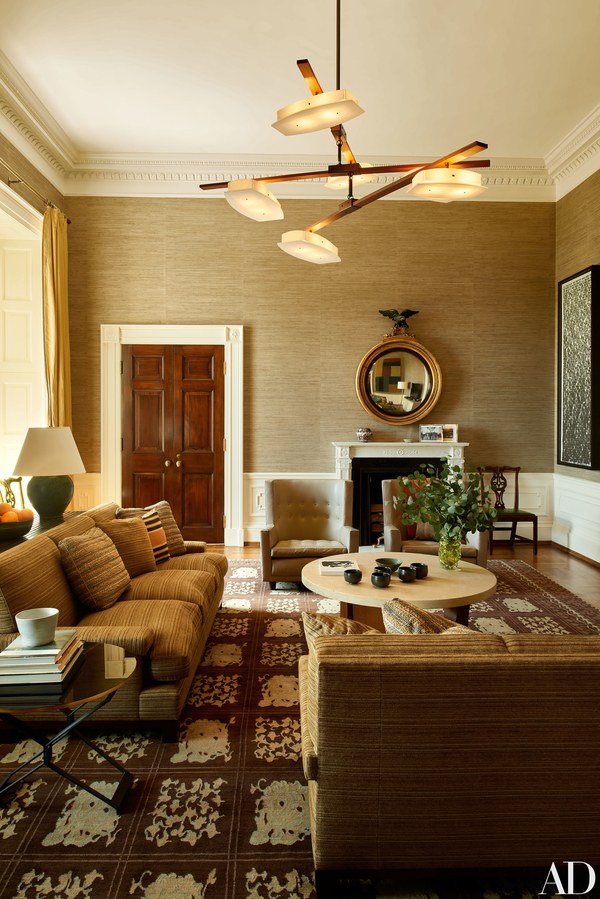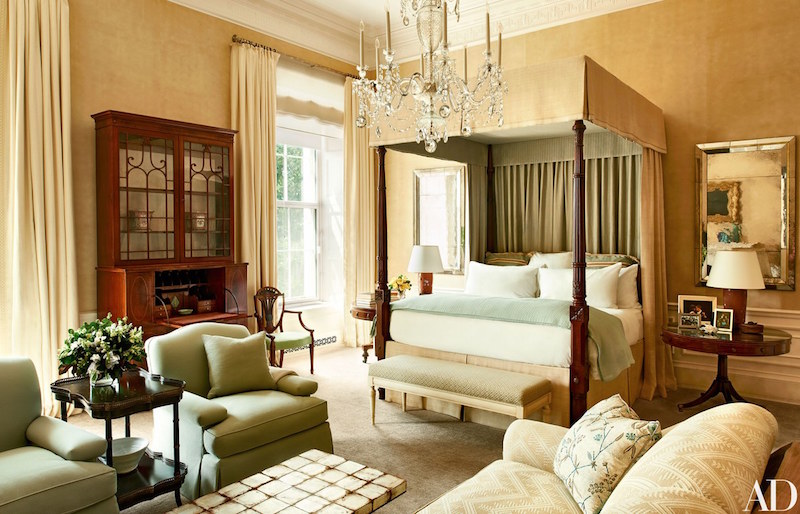 The Master Suite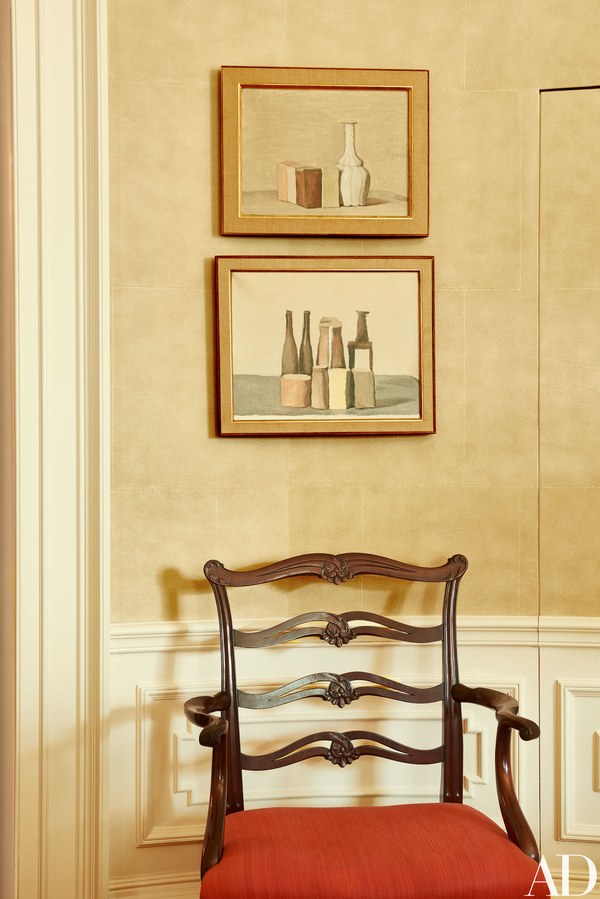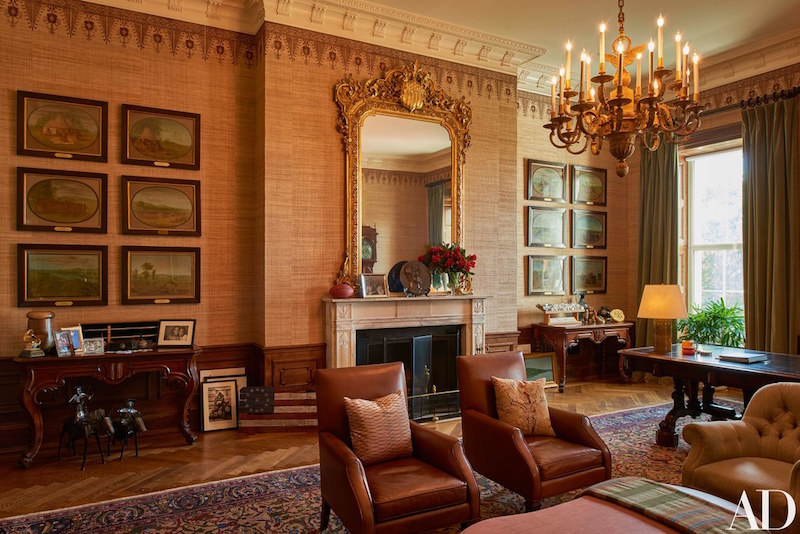 The Treaty Room features a desk which has been in the White House since 1869.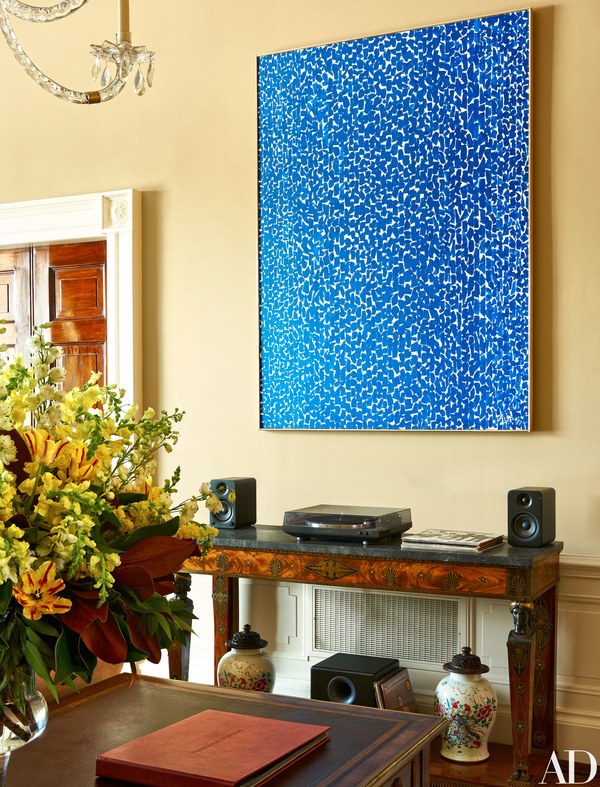 The West Hall features a 1973 Alma Thomas's painting called Sky Light which hangs above a circa-1895 English mahogany table.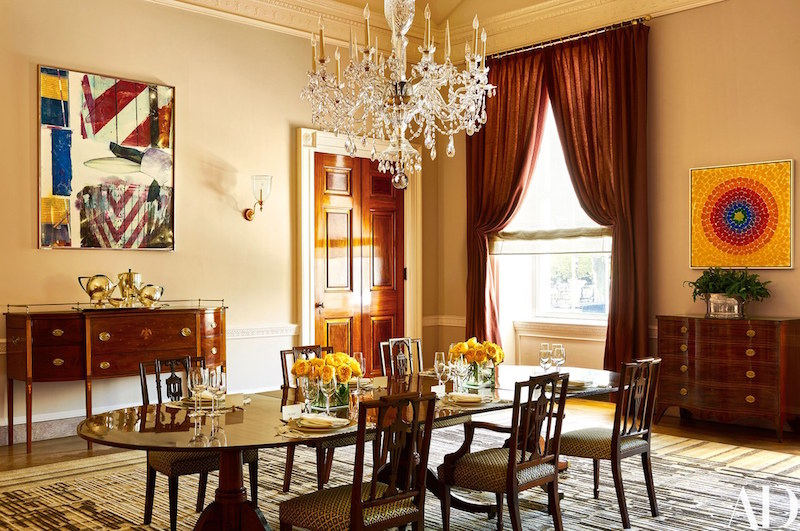 Works by Robert Rauschenberg (left) and Alma Thomas make a modern splash in the Old Family Dining Room.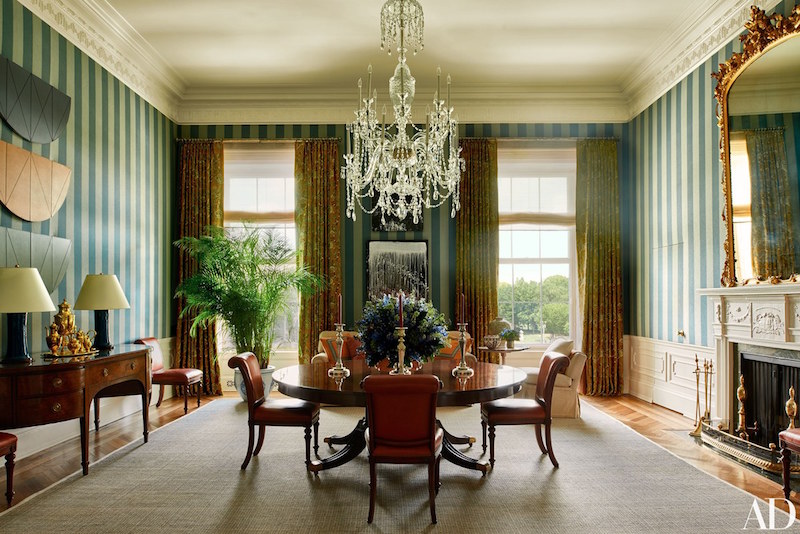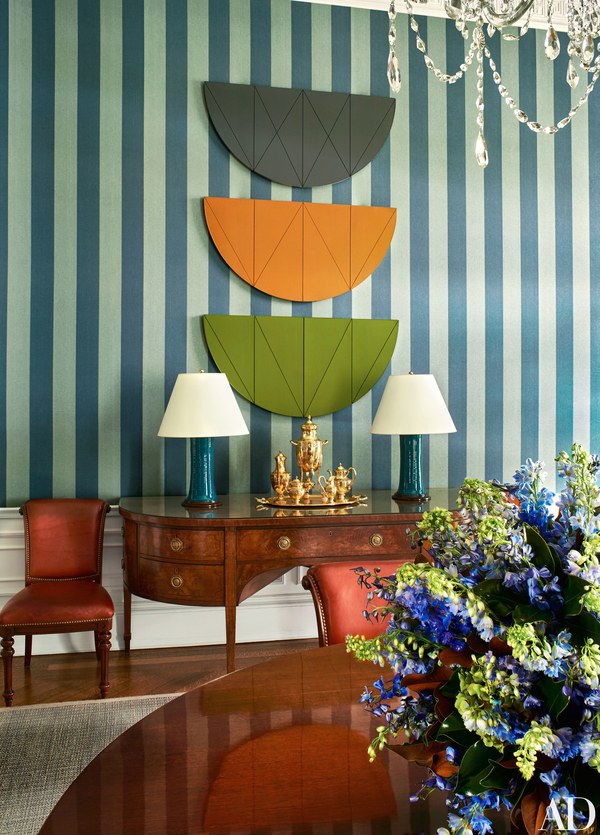 The Family Dining Room's Jasper-fabric-covered walls. The circa-1800 sideboard hosts Christopher Spitzmiller ceramic lamps.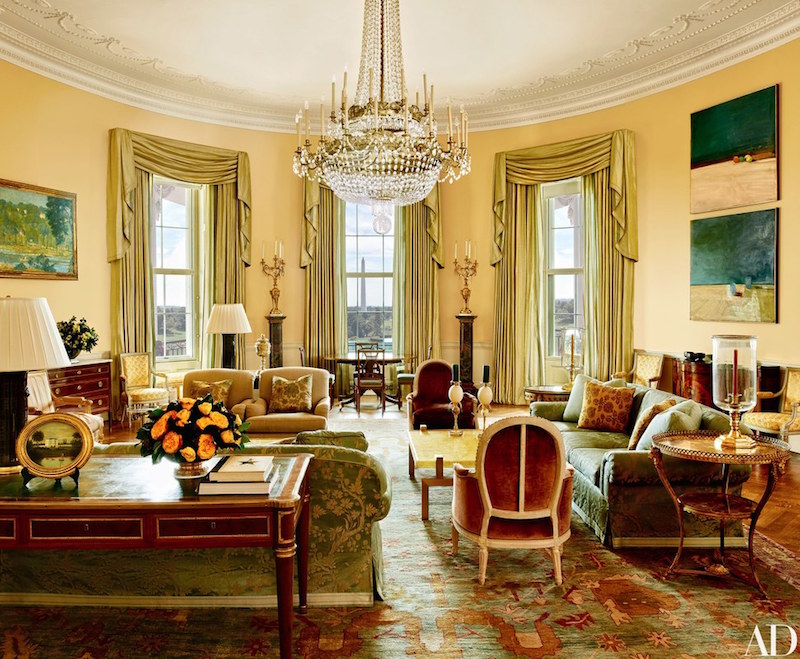 The Yellow Oval Room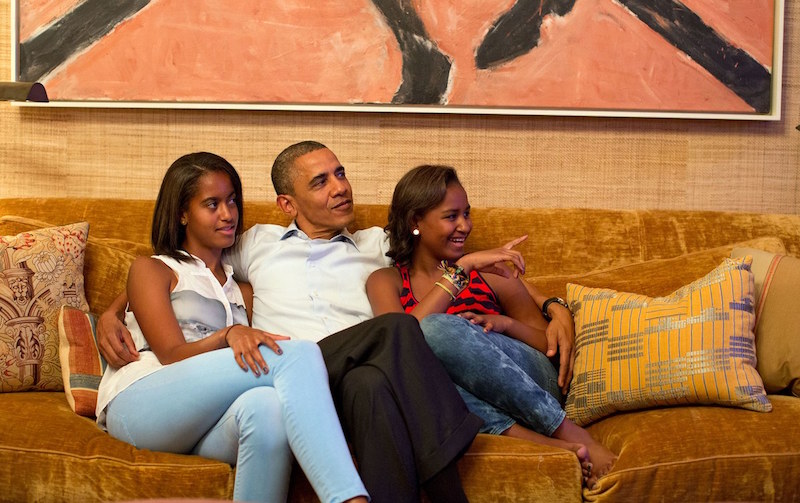 President Obama with his daughters Malia and Sasha inside the Treaty Room. Photos by Michael Mundy for Architectural Digest