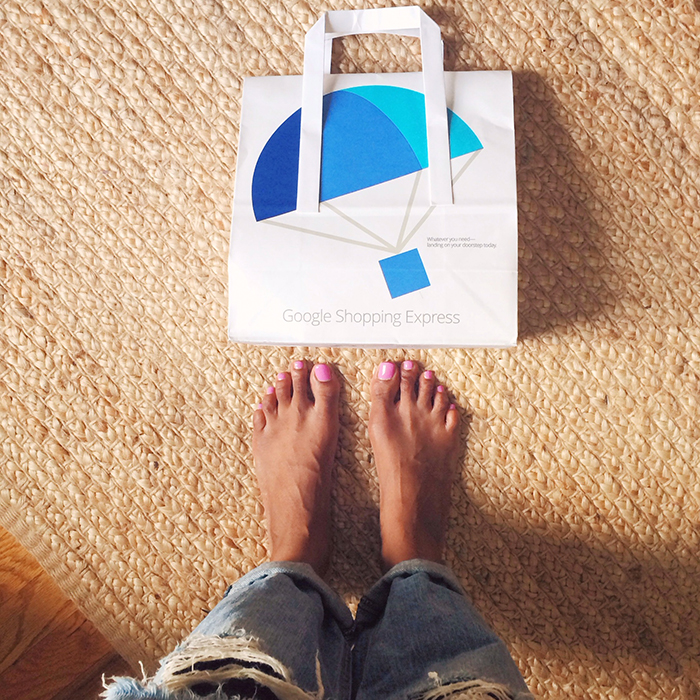 Over the summer I was on a late-night Target run when I noticed a girl filling up a shopping cart who appeared to be checking things off a list on her smartphone and she was wearing a shirt that said Google Shopping Express. Curious, I stopped to ask her what Google Shopping Express was and she proceeded to tell me all about Google's new same-day shopping service. As dramatic as it sounds, I knew this would be life-changing…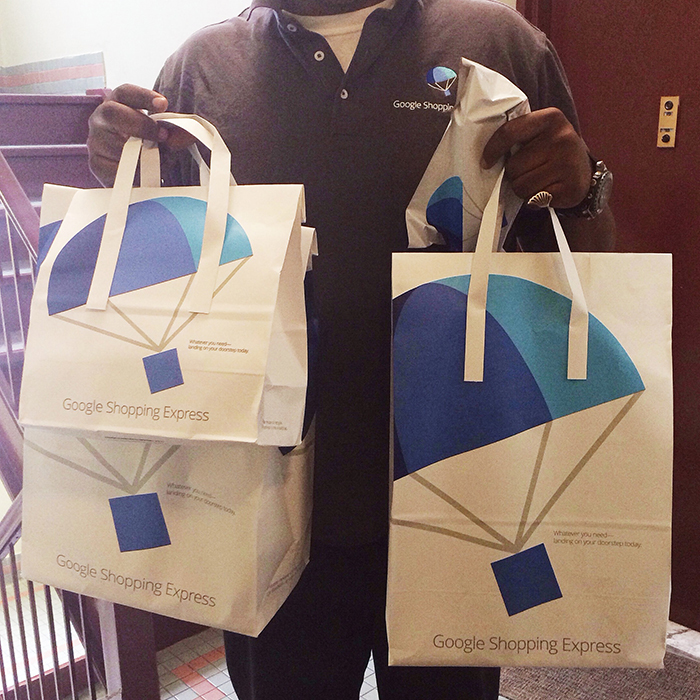 In a nutshell, Google Express lets you shop from your favorite local stores all in one place. You'll find retailers like Target, Costco, Staples, Walgreens, Toys"R"Us and even your local grocery store. Once you add the things you need to your cart and checkout, little elves from Google will go out, shop for your stuff then bring it to you the same day or next day. It's kind of amazing.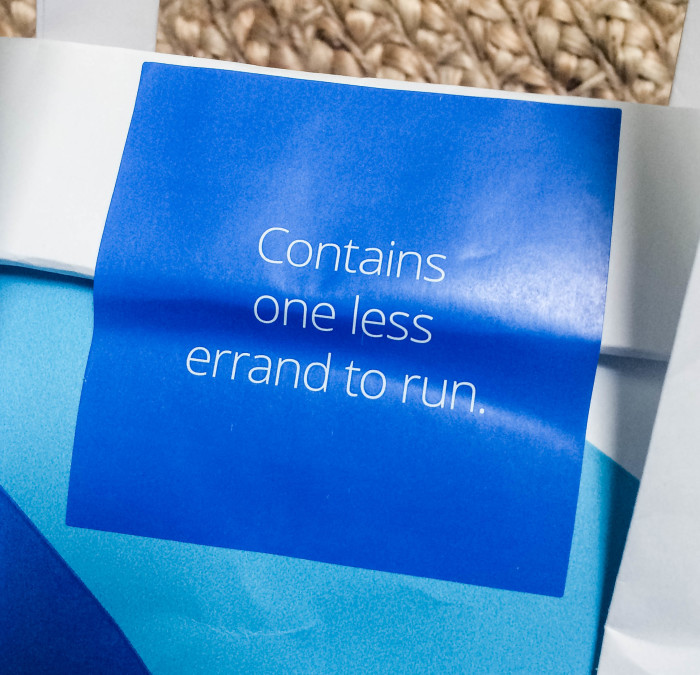 For busy people like me, these kinds of services save so much time. I love the idea of being able to get what I need at the quick click of a mouse and then do something more productive with my time while someone else shops and runs the errands for me. I've been using the service since July for everything from groceries, toiletries and over-the-counter medicine to office supplies for my business and even to get toys for my nieces and nephews for Christmas. Since I started using the service, the name has been streamlined to Google Express and right now it's only in select major cities but is rapidly expanding. In New York, the grocery selection is limited to non-perishables only but some cities have recently added fresh foods and alcohol to the delivery menu. Similar to Amazon prime, you can buy a membership for $95 a year which gives you preferred delivery windows and covers your delivery fees for the year. Nonmembers pay $5 per delivery. Learn more about Google Express and shop here. Have you tried Google Express or would you? I'd love to hear your thoughts in the comments!