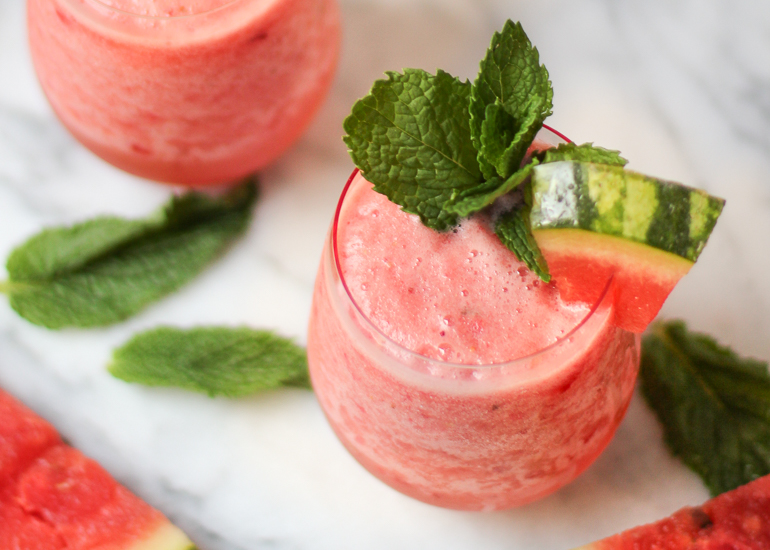 As I've gotten older, it's become harder to spend quality time with my best friends. We all live in different cities now, one is married with children and with our busy lives and careers it's rare that we're all together in the same place. Recently my three besties from LA , Chicago and Atlanta were serendipitously in New York at the same time and having them here was an absolute dream!!  Three of us lived together in college and we love each other like sisters so hanging out together again brought back a flood of warm, fuzzy memories from our college days when life was so carefree! It felt just like old times! Naturally, my besties being in town was a cause for celebration and there's no better way to celebrate friends in the summertime than with a refreshing, frozen cocktail in hand! For this post, I teamed up with Tropicana to create a cocktail recipe that's perfect for celebrating life's impromptu moments – whether it's the joy of friendship or even a small daily win like checking everything off your to-do list. I'm sure you've heard that frosé (a frozen rosé wine drink) is the new "it" cocktail of the summer and I gave it my own extra summery twist by using the new Tropicana Watermelon drink to create this insanely delicious watermelon frosé recipe!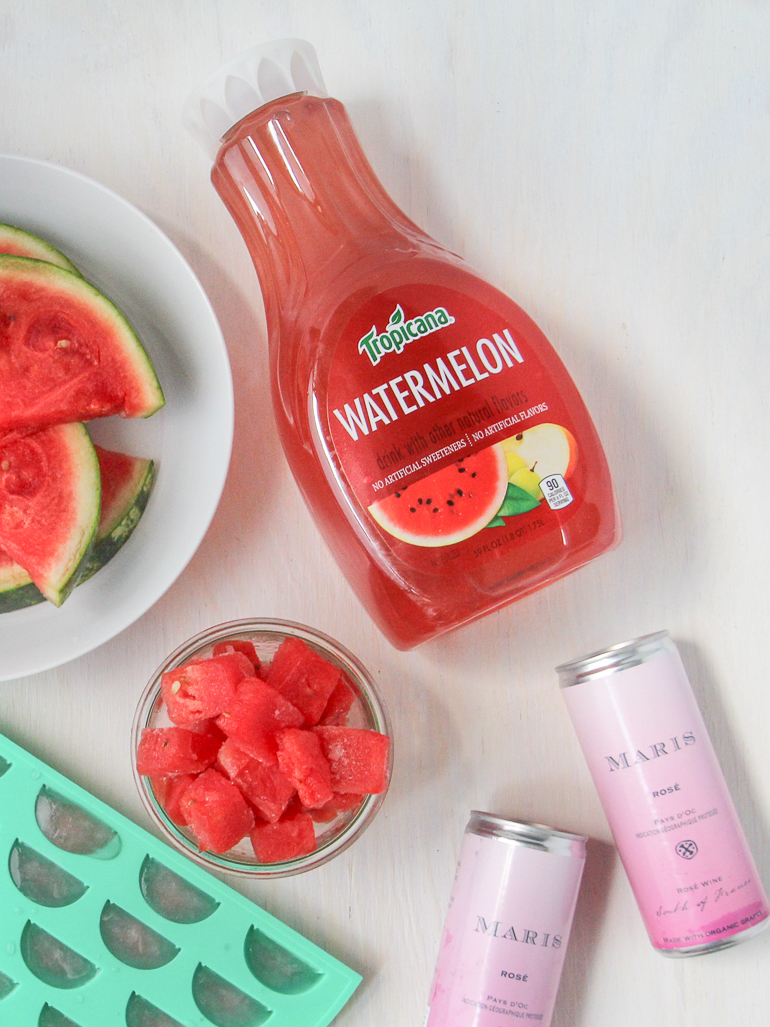 To make this you'll need a bottle (or cute cans!) of rosé, frozen watermelon chunks, ice cubes and Tropicana's Watermelon drink.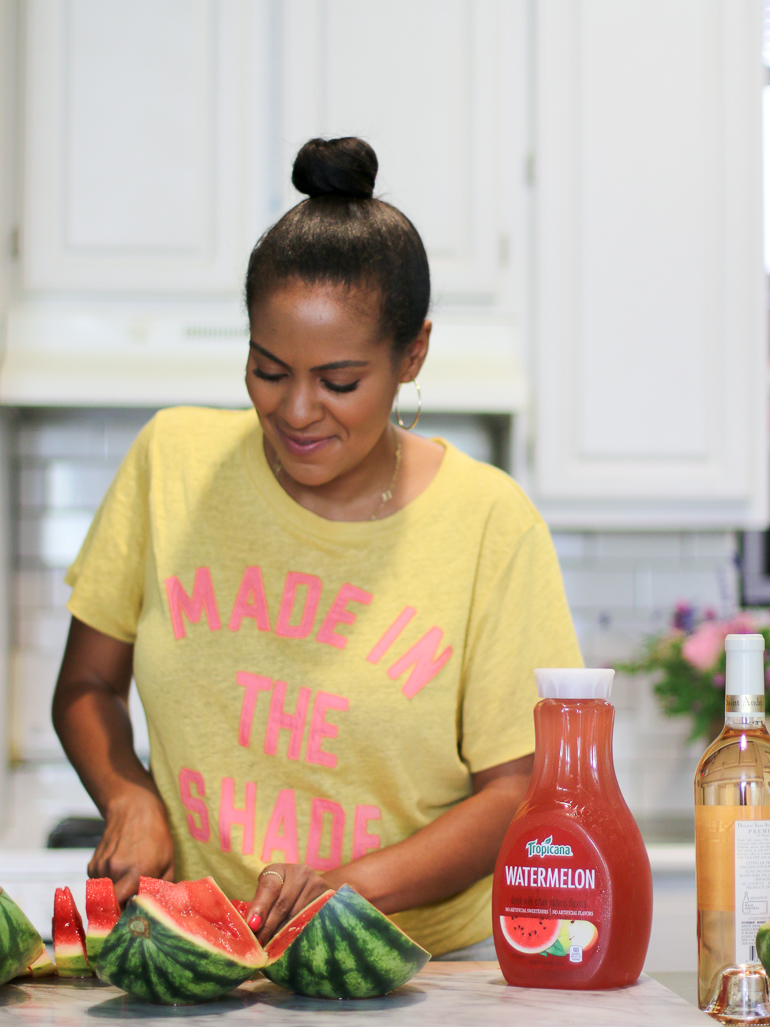 The key to making any frozen drink not taste watered down is to use flavored ice cubes. I cut up fresh watermelon and froze them overnight to make watermelon ice chunks which help create a very flavorful, shlushie-like consistency…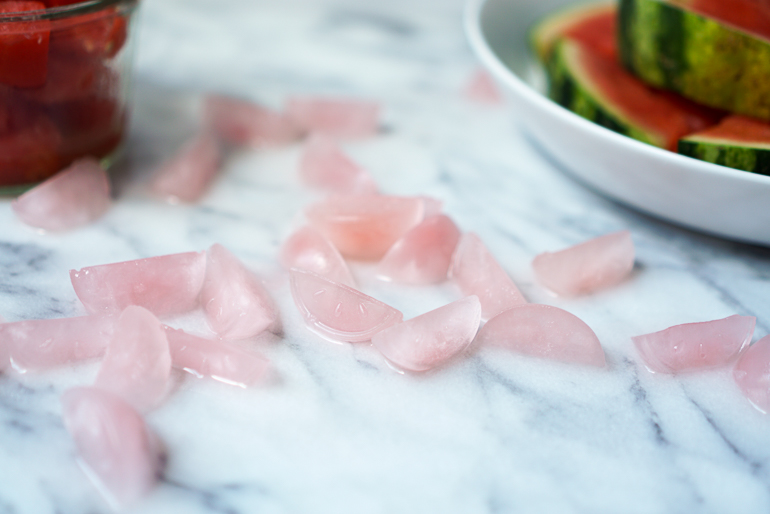 I also made watermelon flavored ice cubes using Tropicana Watermelon drink. I used this watermelon shaped ice mold to make the cute little watermelon ice shapes!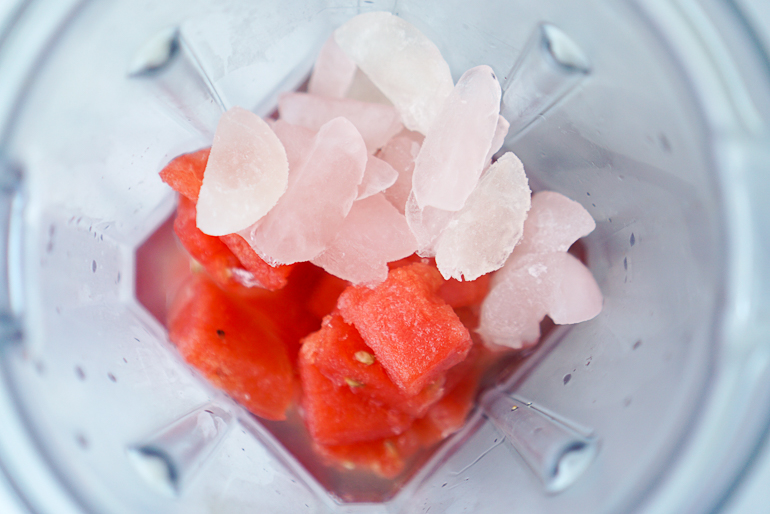 I mixed a cup of watermelon flavored ice cubes with a cup and a half of frozen watermelon chunks together in a blender with 1 cup of rose and 1 cup of Tropicana watermelon…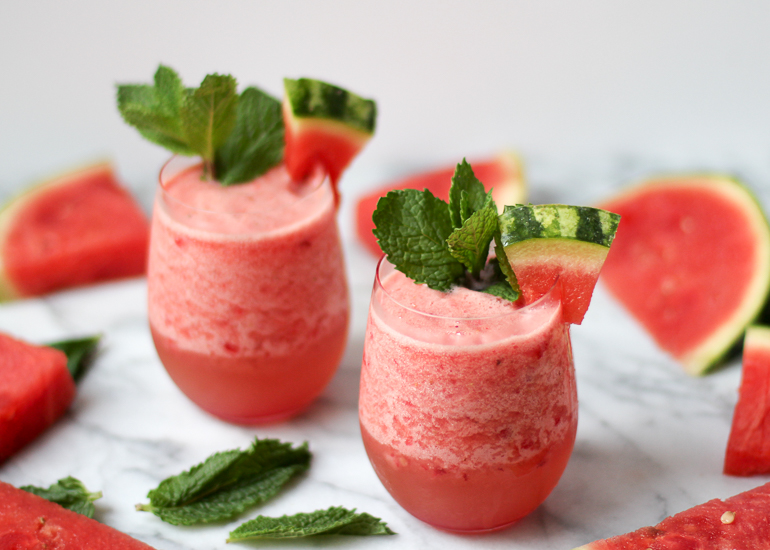 The result is a refreshing and sweet frozen cocktail that is literally the most delicious thing you'll taste all summer!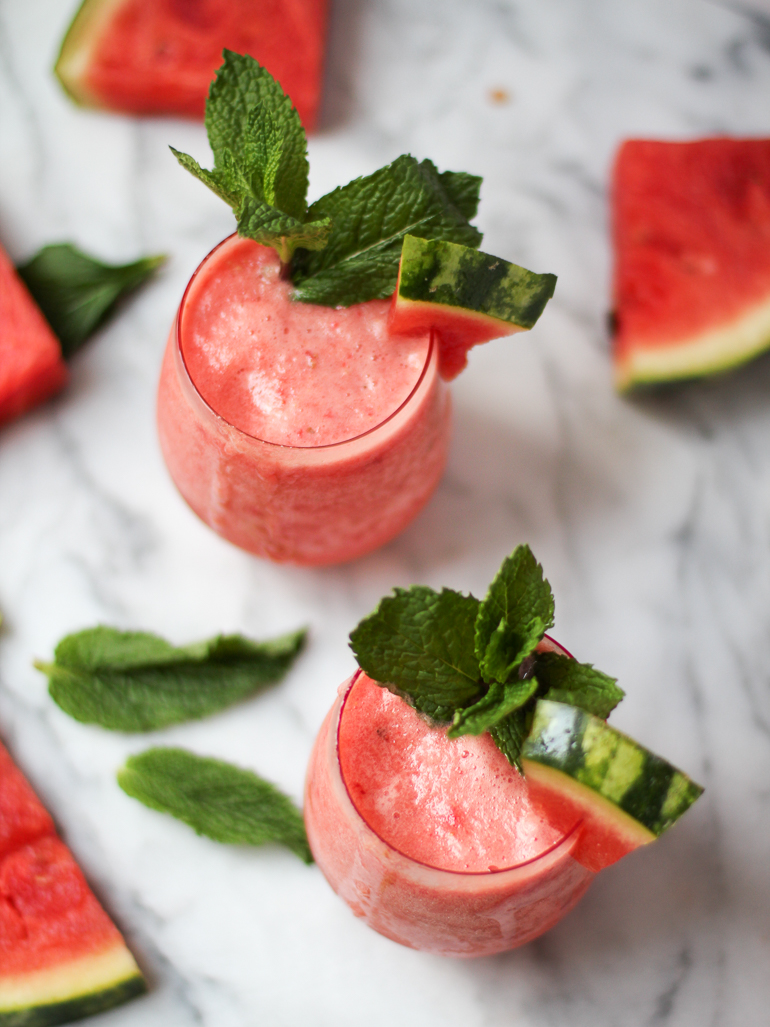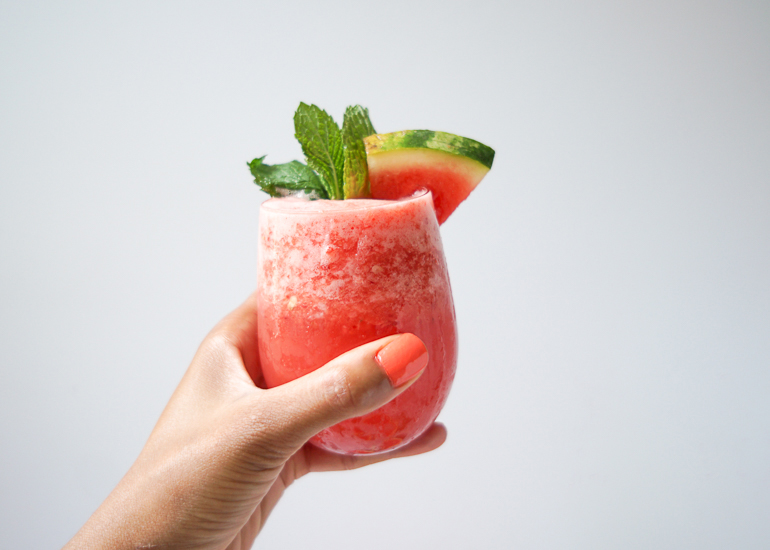 Watermelon Frosé Recipe
Ingredients:
1 cup of Tropicana Watermelon drink
1 cup of your favorite rosé wine
1 1/2 cups frozen watermelon chunks
1 cup Tropicana Watermelon drink ice cubes
How to Make it:
Mix ingredients together in a blender on high speed until it forms a slushie like consistency. Garnish with watermelon and mint and enjoy!
Big thanks to Tropicana for sponsoring this post!