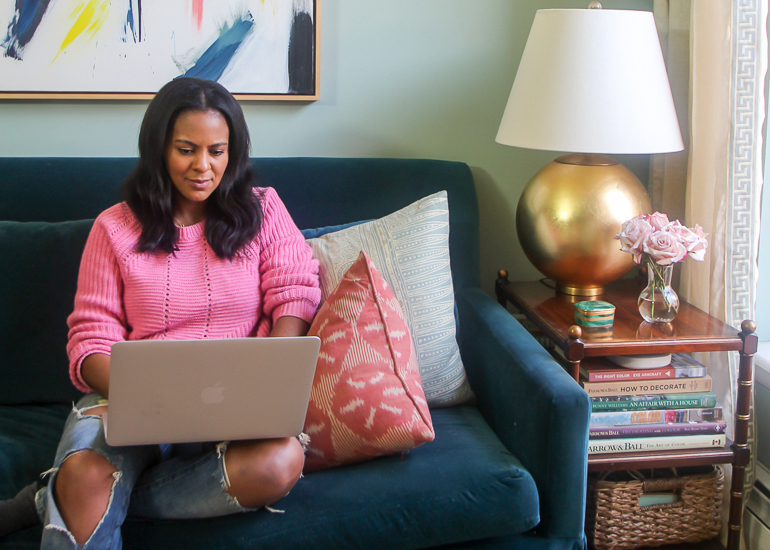 When I ventured into full-time entrepreneurship, going from the structured schedule of a 9-5 to setting my own hours and working from home was an adjustment. When I first started working from home, there were definitely more days than I'd like to admit when I just rolled out of bed and worked in my PJs. It was SO easy to get distracted and I couldn't quite figure out the right routine. But – with a bit of discipline, a few productivity hacks and the right tech tools to help keep me connected, I've finally mastered the art of working from home efficiently. I'm excited to partner with Samsung to share how the new Samsung Connect Home keeps me connected so that my workflow is smooth sailing, plus share my 5 best tips and tricks to help you stay productive if you're working from home.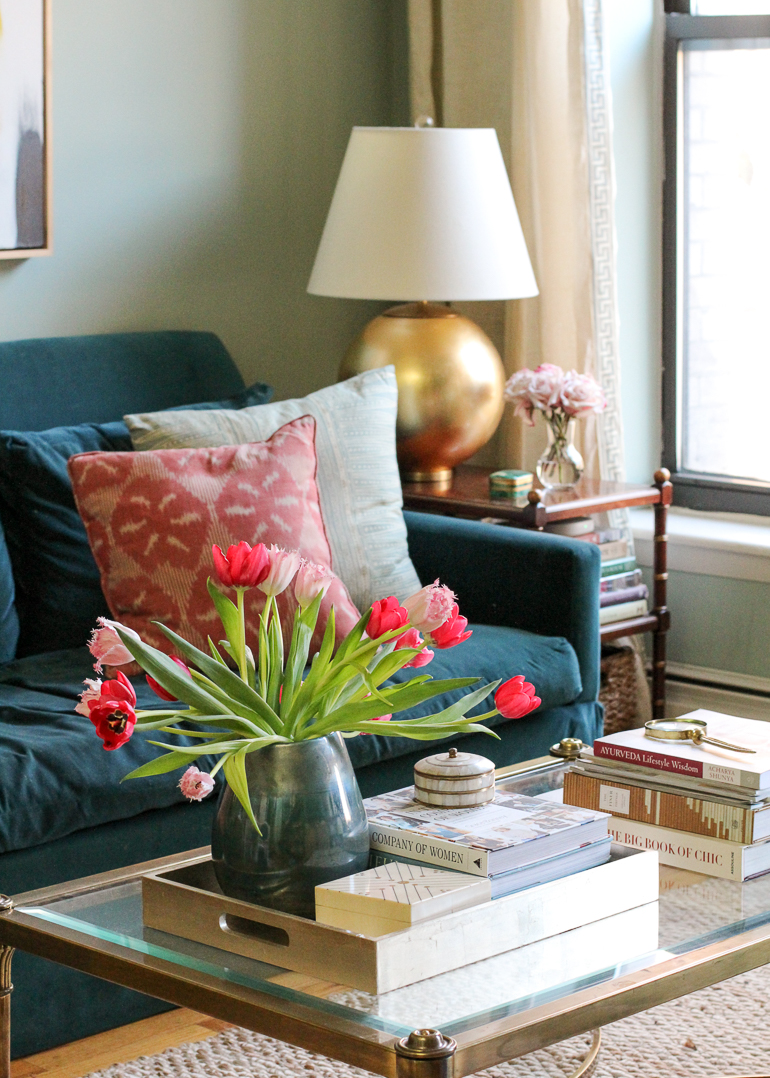 Keep Clutter in Check
When my space is cluttered my mind is cluttered which makes it extremely hard to focus. And when I can't focus, my productivity goes down. If this is something you struggle with, try doing a 10 minute tidy-up both at night and in the morning. Tackle easy tasks like making your bed, clearing countertops and putting away all those little things that can quickly crowd your space. This will help keep your space clean and clutter-free and give you a sense of accomplishment which will help boost your productivity.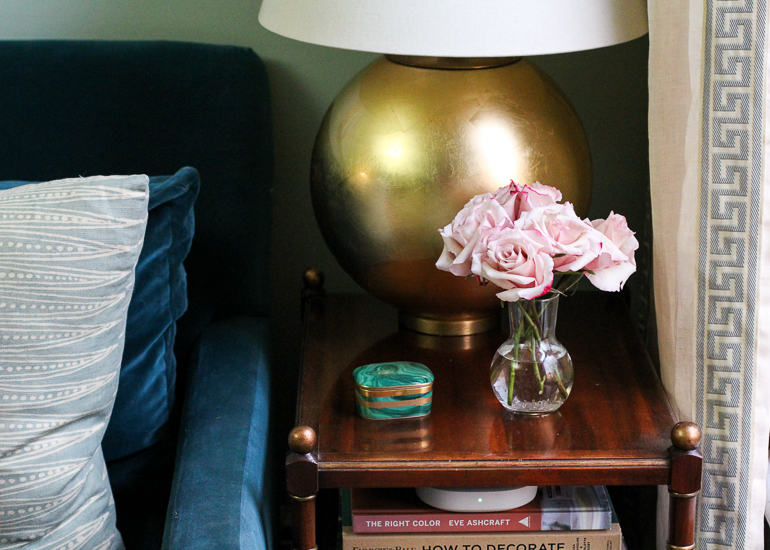 Always Stay Connected
There's nothing worse than having a poor Wi-Fi connection to interrupt your workflow. Even though I'm in a small space, getting a strong Wi-Fi signal throughout my home has been a struggle. I blame it on being surrounded by a concrete jungle and it's a total bummer to have to wait forever to download large files or not be able to stream videos uninterrupted. Enter Samsung Connect Home Smart Wi-Fi System which totally solved this problem! The expandable mesh network lets you connect up to 5 routers to optimize your signal throughout your home for up to 7,500 square foot of coverage. I have one in my living room and one in my bedroom so no matter where I am in my home, I can always stay connected! I also love the sleek, compact design which means I can place it anywhere and it always blends in seamlessly with my decor. Another bonus that helps streamline my life is that it doubles as a SmartThings Hub so instead of using multiple apps, I can connect all my other SmartThings devices and control them all in one place using the the Samsung Connect app.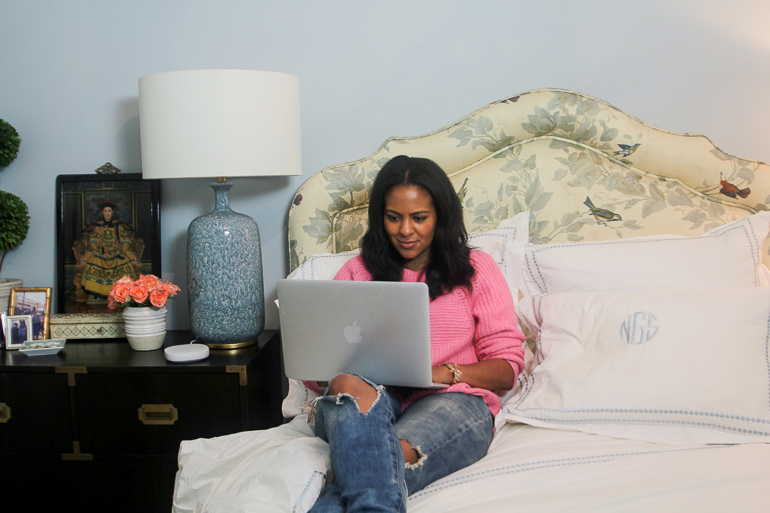 Get Dressed for Work Every Day
While it's easy to roll out of bed and work in your PJ's it definitely isn't professional and can encourage you to get lazy which is not what you need when you're trying to be productive. Make a habit of waking up at the same time every day, showering and getting dressed for work even if you're not going into an office. It will keep you feeling energized and kick-start your day off on the right foot.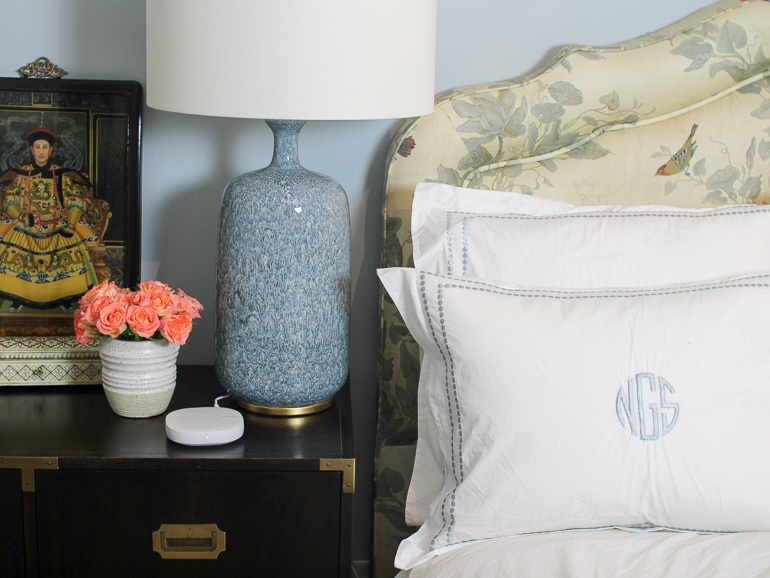 Store Everything in the Cloud
To make transporting files easier and help keep paper clutter in check, I store everything in the cloud. This allows me to log in from anywhere and I always have access to my files. I use Dropbox for general file storage and Google Docs for working documents. Some of my other favorite cloud-based productivity tools include Slack for communicating with the remote freelancers who support my business, Bear for jotting down notes and Todoist to keep track of daily tasks. I live by my daily to-do-list and with my awesome Wi-Fi connection, my lists sync wirelessly to all of my devices so I can keep track of tasks wherever I am.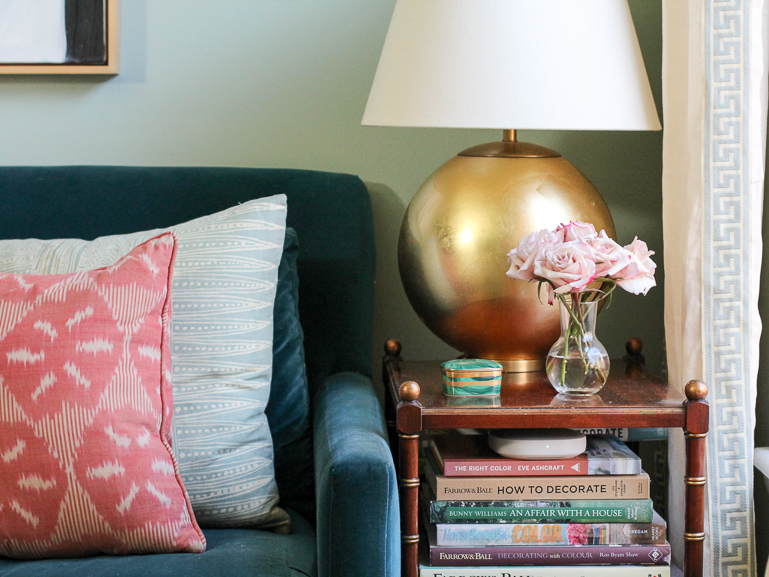 Set Hours and Stick to Them
One of the most challenging aspects of working from home is the blurred lines between working and nonworking hours. It's hard to turn work off. Maintaining balance is critical to avoiding burnout so try to set working hours and stick to them. When the workday ends, shut everything down, put your computer away and enjoy your evening.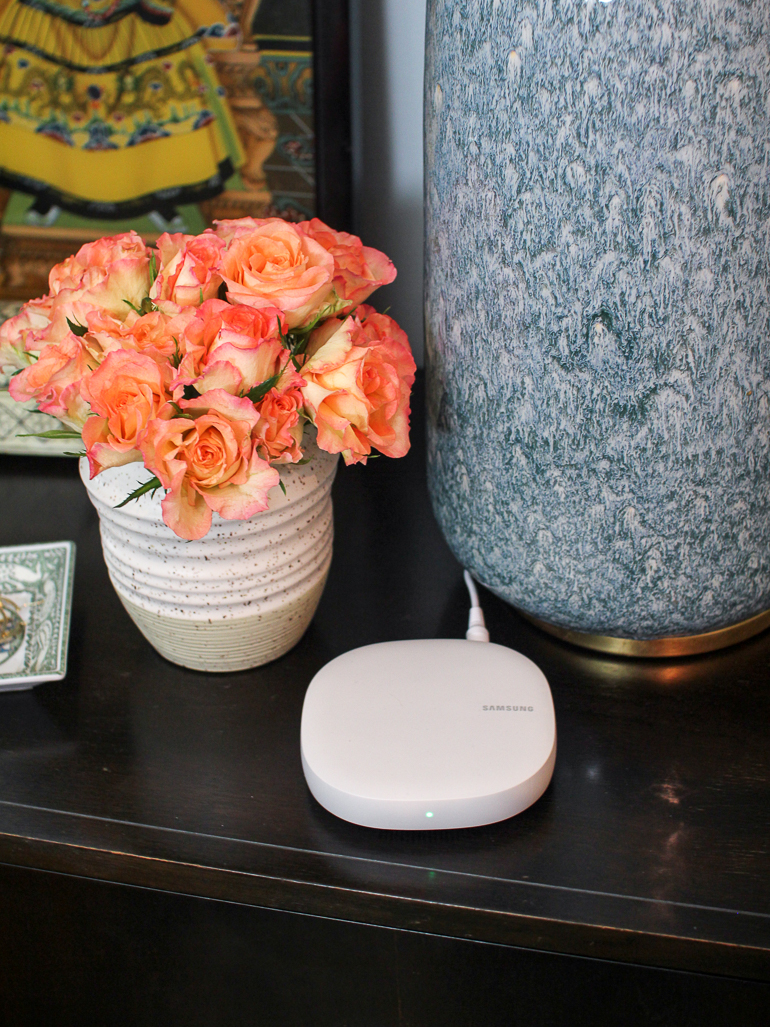 These are just a few of the tips that have helped me be more productive working from home. It seems like more and more of us have freelance careers or flexible work-from-home schedules so I hope you find these tips helpful!
Big thanks to Samsung for sponsoring this post!
PS – Check out these five morning rituals to boost productivity and supercharge your day!