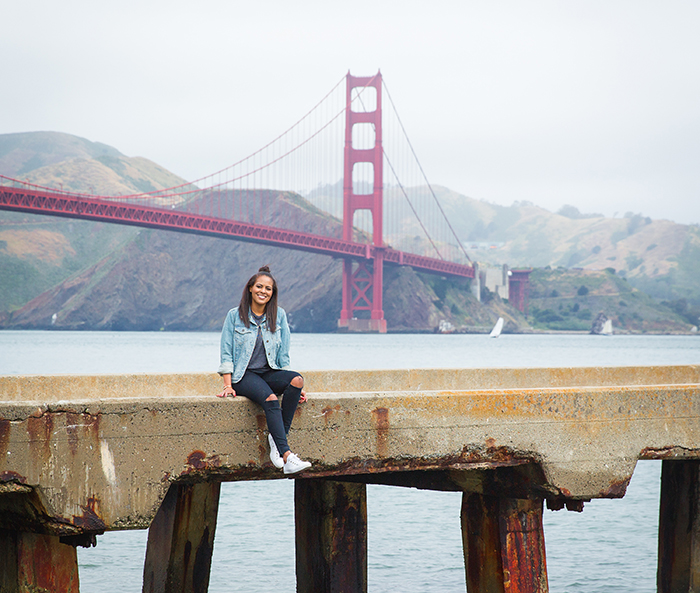 Last month I took a super quick trip to San Francisco for a one day conference and padded on a tiny bit of extra time so that I could see the city and explore. I'd only been to San Francisco once before for a business trip a number of years ago but didn't get to see much. This time around, even though I was there for just two full days, I made the most of every second of my free time and had a blast being a tourist and eating my way through the city! I already can't wait to go back but in the meantime, I'm excited to share my ultimate guide on how to spend 48 hours in the Golden Gate City. It's based on all of the places I enjoyed the most and I hope you get to enjoy them someday too!
STAY
The Clift
I stayed at The Clift – a century old yet totally modern boutique hotel with interiors designed by Philippe Starck. My room was a studio suite on the 8th floor that was spacious and well-lit with a super cozy bed and cool views of the city. And- the hotel was within 15 minutes from just about everywhere I wanted to go – perfect for my quick trip!
EAT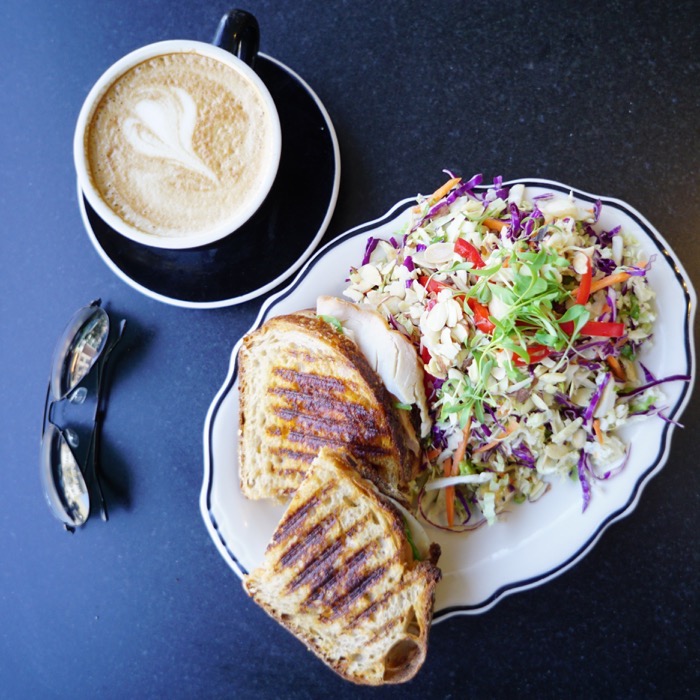 Jane
There are so many cute cafes in San Francisco! A favorite was Jane. There are two locations – the most popular one is on Fillmore Street but I went to the location on Larkin Street since it was closer in proximity to where I was staying. I ordered a turkey sandwich + Asian chicken salad combo plus an almond latte and all were delicious. A great little spot for a quick bite to eat!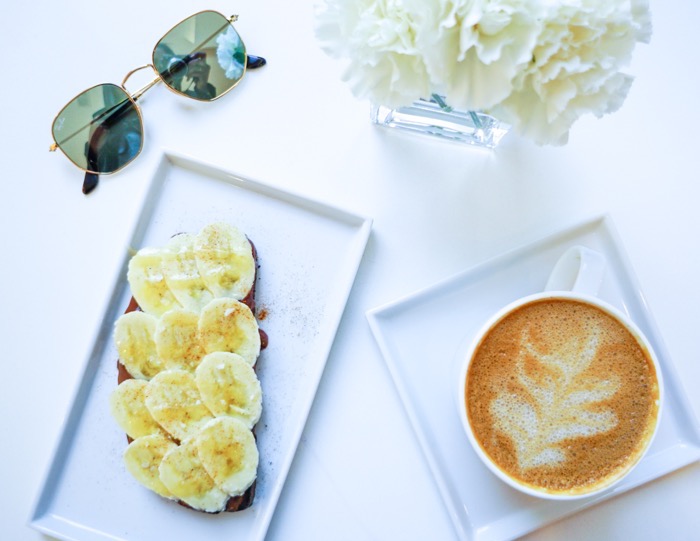 As Quoted
While I was checking out all of the home decor shops on Sacramento Street, I stumbled upon the newly opened As Quoted – with chic, white minimalist decor and an amazing selection of toasts! Apparently, toast is a major thing in SF! I ordered the banana hazelnut chocolate toast which features their homemade nutella topped with bananas, a drizzle of honey and a sprinkle of sea salt. I'm obsessed!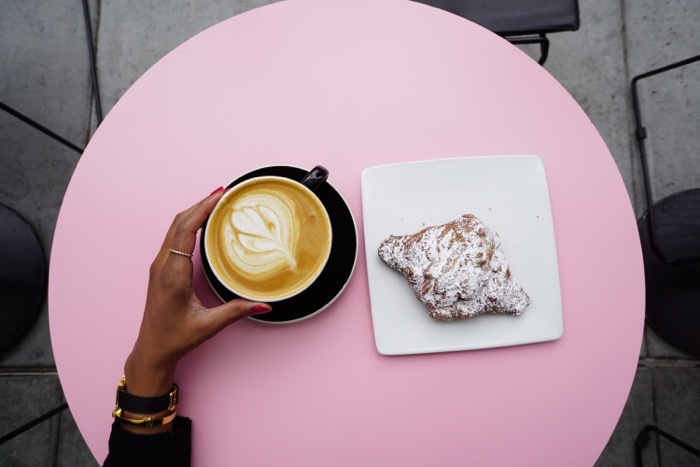 Réveille
If you find yourself in the Mission Bay neighborhood definitely grab a cup of coffee at Reville. Super cute interiors with graphic cement tiles and pink tabletops that are perfect for an instagram photo-op! I only enjoyed a latte and pastries but they say this is also one of the most delicious and trendy brunch destinations in town.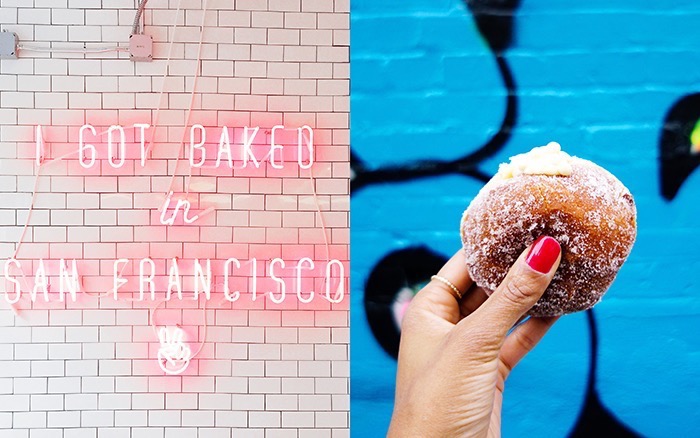 Mr. Holmes Bake Shop
Perhaps the most popular bakery in San Fran, Mr. Holmes Bake shop is famous for its "cruffins" a croissant-muffin hybrid with flavors that change daily and garner a line out the door and down the block before the bakery even opens each morning! If you're not up for the cruffin wait, you can walk right in and grab a selection of any of their other ridiculously yummy baked goods like the vanilla bourbon sugared donut seen here that I devoured in about 2.5 seconds!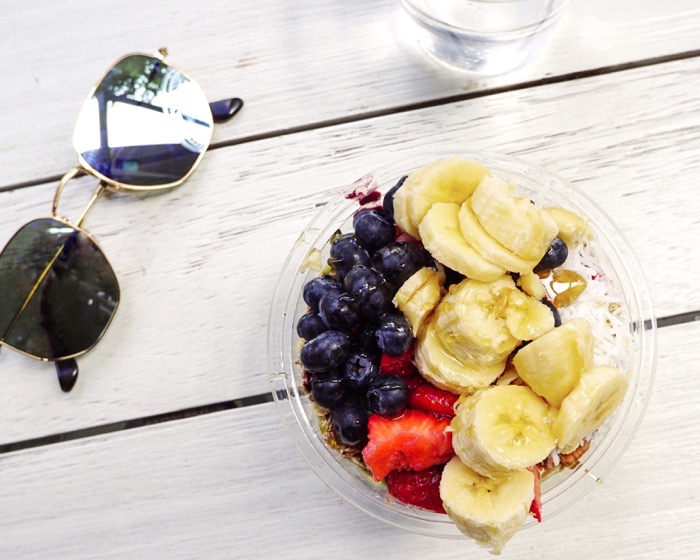 Project Juice
After all the coffee and donuts I consumed, I finally was craving healthier fare and ordered this green superfood bowl just before my flight back home to New York. I visited the Mission District location but Project Juice has several locations in the SF area that offer cold-pressed bottled juices and light, healthy food options.
DO

Take A Photo in Front of the Golden Gate Bridge
If there's one must-have photo-op during your San Fran visit it's got to be an epic picture in front of the city's most iconic landmark. I took this at the far end of Crissy Field which has amazing views of the bridge from one direction and sick views of the city from the other.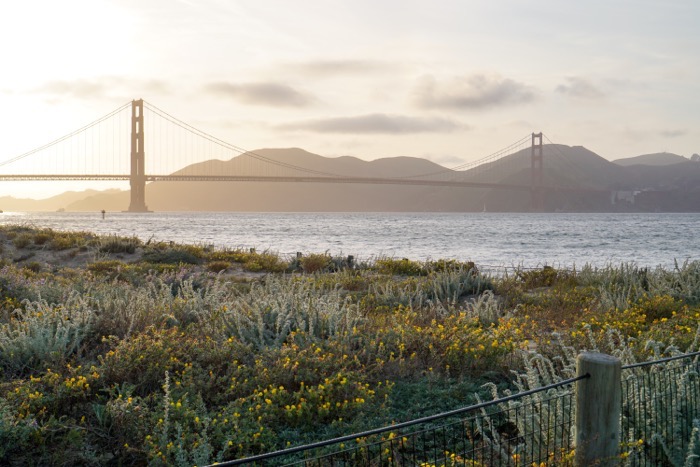 Watch the Sunset over the Golden Gate Bridge
The most beautiful view during my trip had to be watching the sunset over the Golden Gate Bridge. This photo was taken near the middle of Crissy Field which is filled with picture perfect flower fields and the lovliest little beach.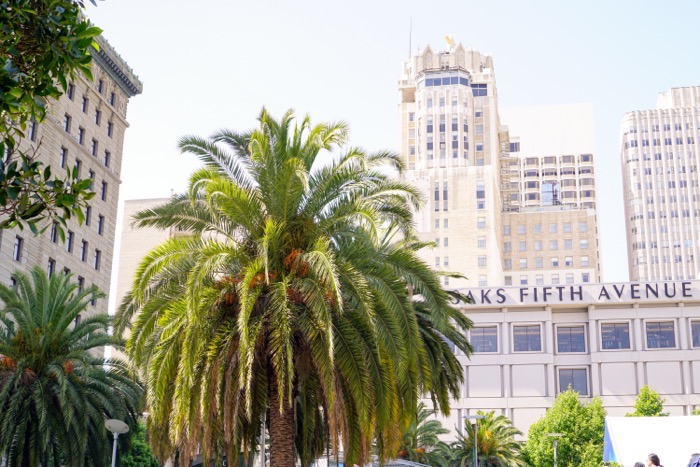 Visit Union Square
If you're in the mood for some shopping, be sure to visit Union Square, a public plaza surrounded by tons of well-known stores plus lots of restaurants, souvenir shops, hotels and plenty of nightlife options. You can also hop on a cable car here to explore even more of the city.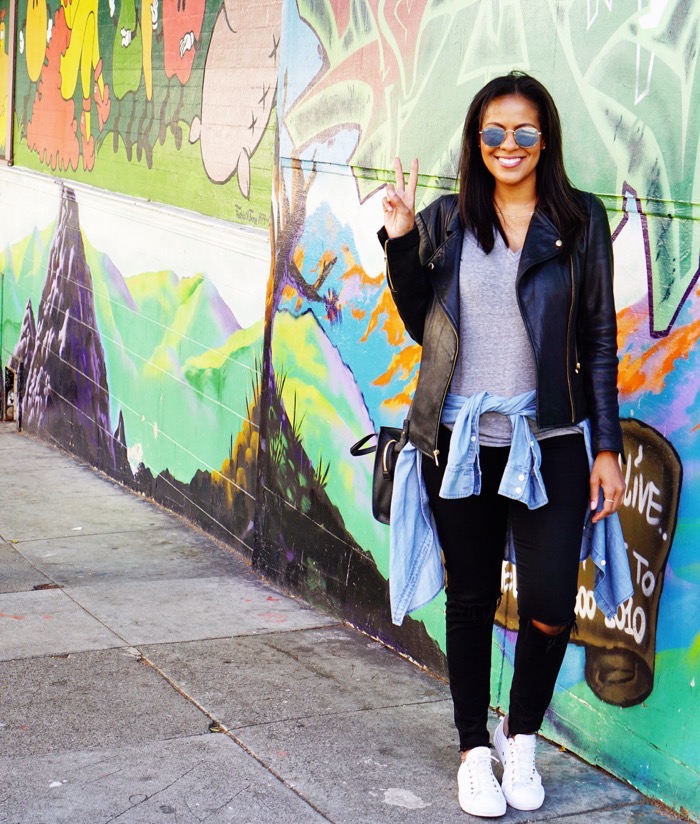 Admire the Street Art
San Francisco is well-known for its graffiti murals and public art installations. Take a walk around virtually any neighborhood and you're sure to stumble upon some of the most famous murals as well as plenty of hidden gems. They make great photo-backdrops too! 😉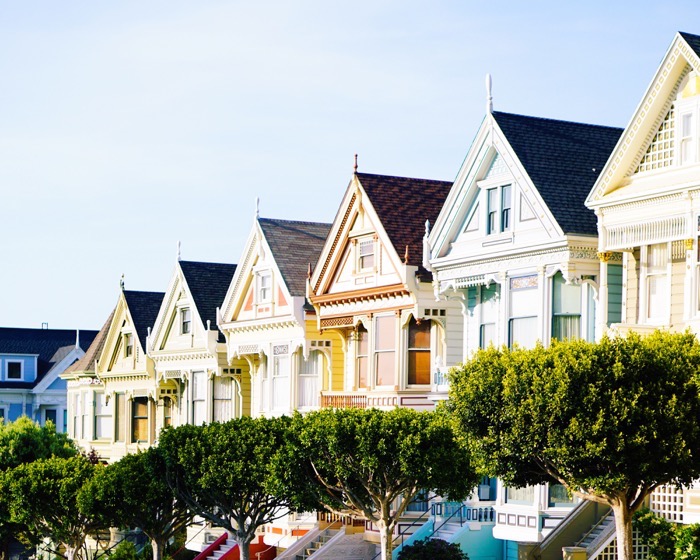 See the Painted Ladies
If you're old enough, you'll remember these postcard-perfect Victorian row houses from the opener of Full House! This is definitely one of San Francisco's most photographed locations. If you have the time, the adjacent Alamo park is a great spot for a picnic. Sadly, the park was closed during my visit but seeing the picturesque painted ladies was still worth the trip!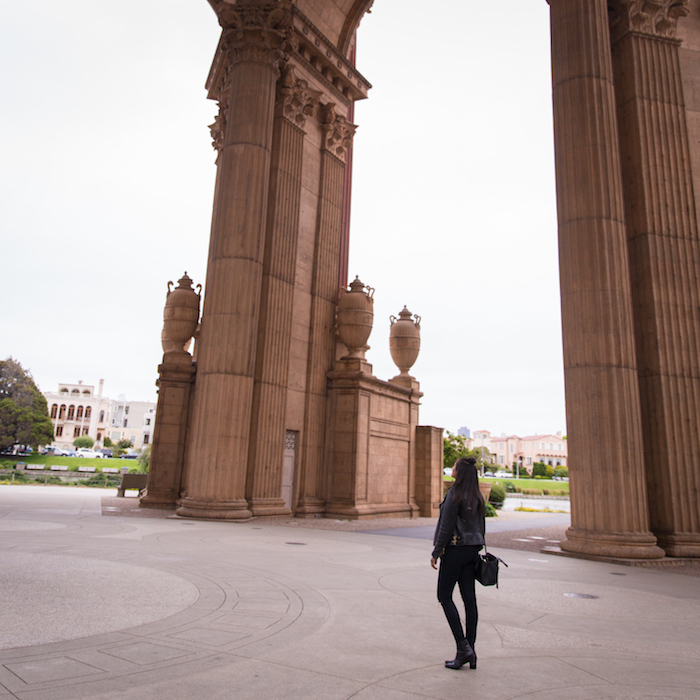 Take in the Palace of Fine Arts
If you're an architecture buff you'll truly appreciate the Palace of Fine arts which is a top contender for one of the most beautiful spots in the city. Built in 1915, the place features Greco-Roman architecture surrounded by beautifully landscaped lawns and a large central pond full of ducks and swans. It's so gorgeous that it's also a highly coveted venue for weddings and engagement photo sessions!
SHOP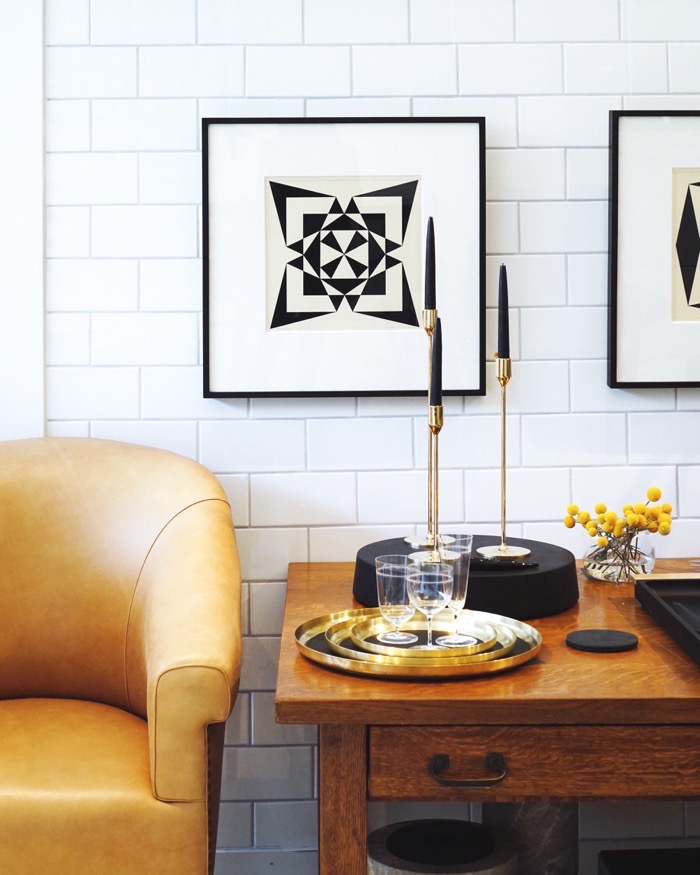 March
I didn't really do a ton of shopping but I had to hit up some of the city's best home decor stores starting with March, a beautifully curated shop that focuses on items for the kitchen, tabletop and pantry. They have some of the most unique tabletop pieces I've seen!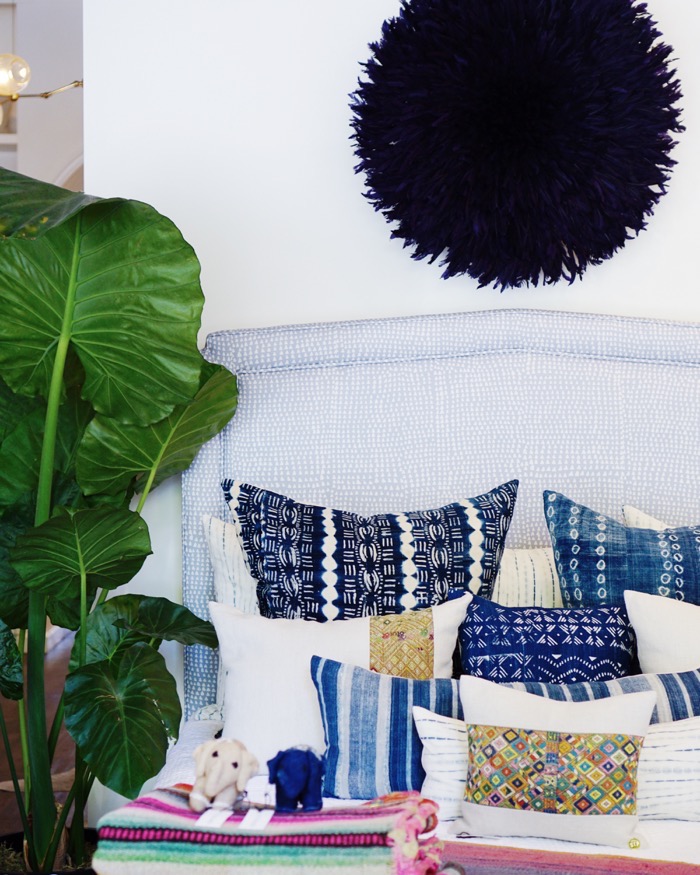 St. Frank
I'm a big fan of St. Frank's collection of handcrafted textiles from around the world. Their first flagship store on Sacramento Street features a wide assortment of  globally influenced textiles and home decor all with the brand's signature bohemian vibe.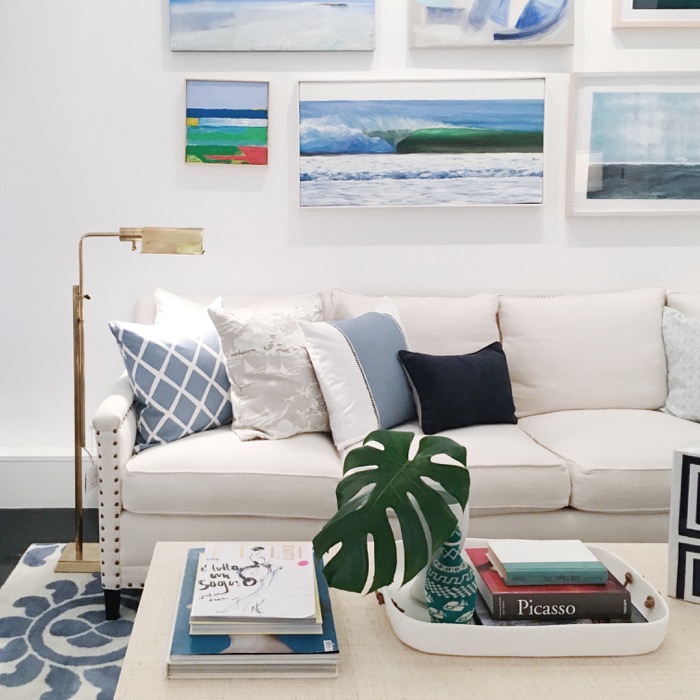 Serena & Lily
If you're a fan of Serena & Lily you'll find plenty of inspiration in their San Francisco design shop which features a selection of their stylish furniture and accessories. If you want instant gratification, you can walk away with small items such as pillows and throws, and you can try out their made-to-order furniture or browse fabric swatches before you order. There's also an awesome selection of stylish and colorful art.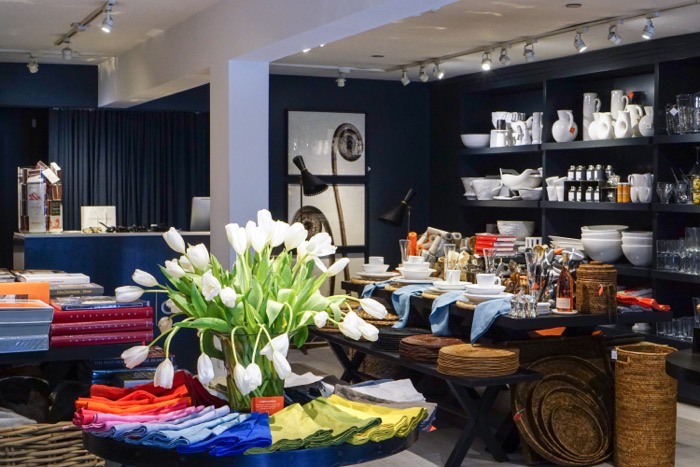 Hudson Grace
If you're looking for the perfect spot to buy a gift, look no further than Hudson Grace which is filled with lovely tabletop finds and home accents. From beautiful ceramic serveware to artisanal cheese boards, handmade table linens and scented candles, practically everything in here is easily giftable.
Photos of me at the Golden Gate Bridge and Palace of Fine arts are by Gina B. Demarco. All others are by me plus one from a friendly fellow tourist:-)