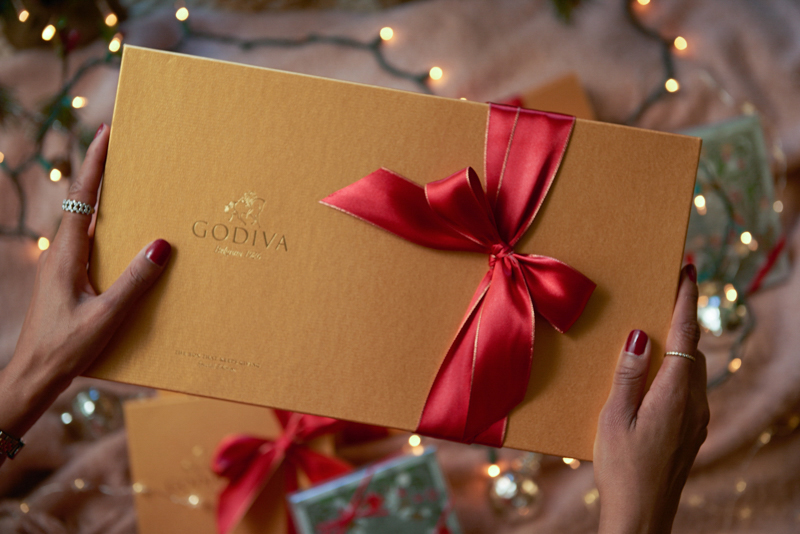 The holidays are finally here and, as they say, it's the most wonderful time of the year. At the heart of the holiday spirit is the virtue of generosity. It's truly the season for giving and I'm sure you've heard the age old saying, "It's far better to give than to receive." I've always felt a great joy in giving to others. Whether it's cooking a meal for my family, helping a friend solve a problem or surprising someone I love with something they casually mentioned they needed, I get a major dose of the warm and fuzzy feels by seeing the delight on someone's face as a result of my generosity. Even science has shown that when we give to others, we get a boost of feel-good hormones that help make us healthier, happier people.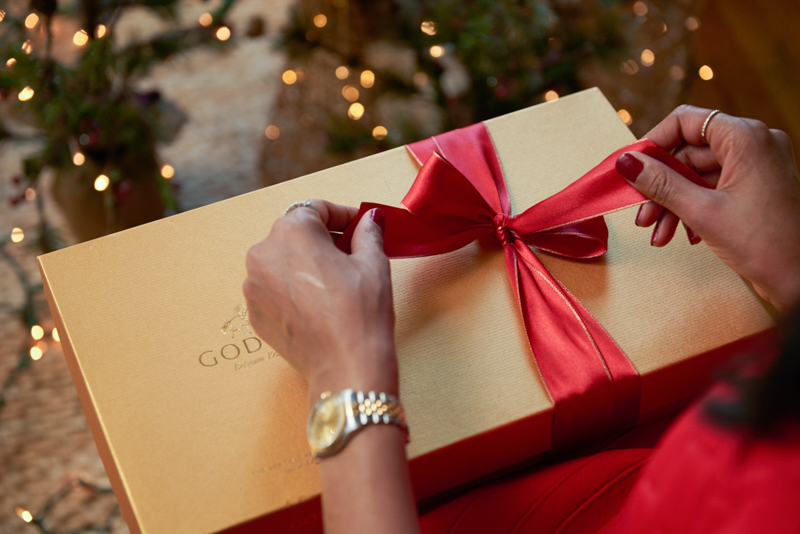 I'm so pleased to be partnering with GODIVA this holiday season to help celebrate the spirit of generosity plus offer a fun giveaway for one lucky reader. (Read the full post for deets!) Inside every box of GODIVA chocolates lies a longstanding tradition of giving and sharing with others and this season the brand has produced a very special, limited-edition "Box that Keeps Giving."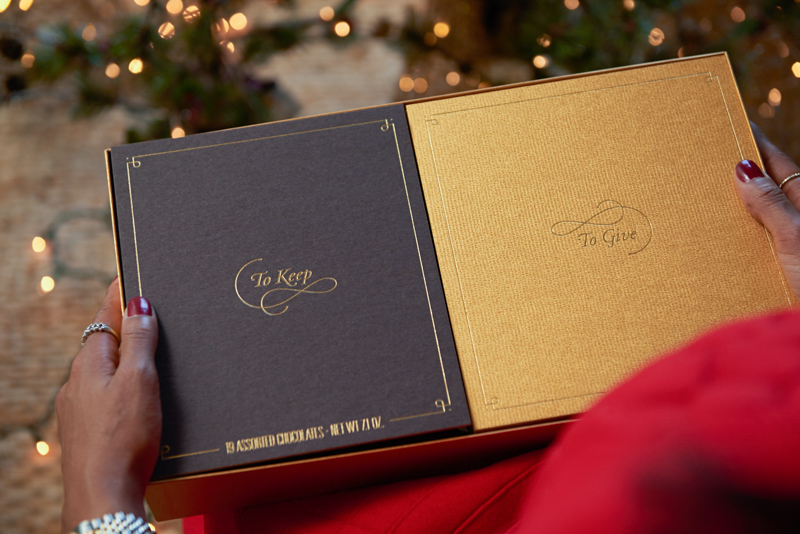 Sort of like those Russian nesting dolls you may have played with when you were a child, The Box that Keeps Giving is a beautiful box filled with many smaller chocolate boxes nestled inside one another. The idea is that you can keep one box for yourself, and give the other to someone who also deserves a delicious holiday. Your gift recipient's box also includes another gift box for them to give away in order to keep paying the generosity forward.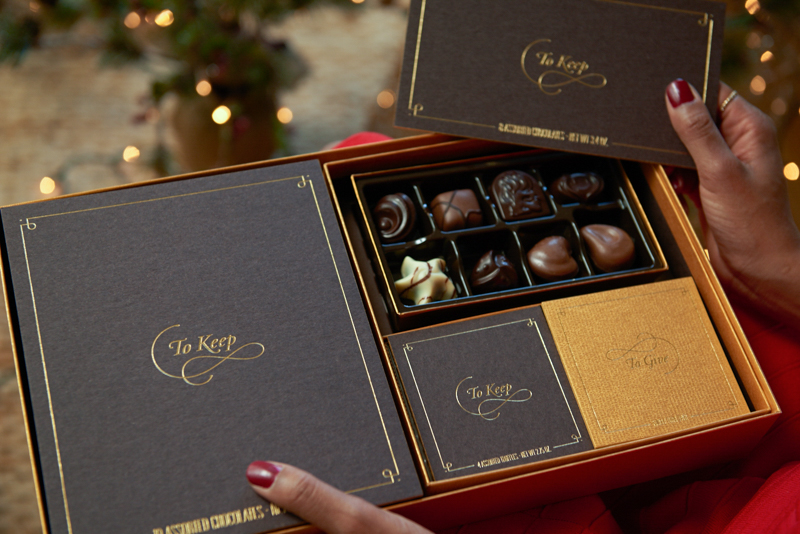 I was lucky enough to receive one of these special boxes from my friends at GODIVA and I'll be giving the second half of my box to my sister-in-law. Aside from being an amazing mother to my niece and nephews, she's also a great friend and one of the best listeners I know. She also happens to love chocolate! The fun part is that not only do I get to share this special gift with her, I also get to enjoy some for myself too! 🙂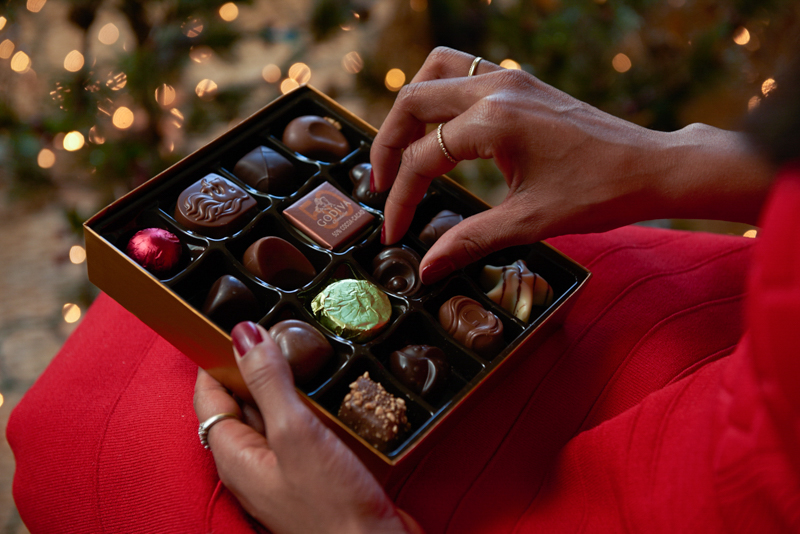 When it comes to being generous it isn't always about giving physical gifts. With this in mind, here are three simple tips that remind us what generosity is all about this holiday season and all year-round. (And don't forget to scroll all the way down for details on the giveaway!)
1. Think beyond material gifts. Generous deeds are often the most memorable gifts anyone can receive. Volunteer to babysit your stressed out sibling's kids so they can enjoy a much-needed date night with their partner, go the extra mile to offer support for a friend, donate time to your favorite charity or practice a random act of kindness like picking up the tab for the person in line behind you at the coffee shop.
2. Remember that the best gifts don't have to be the priciest. The most thoughtful and heartfelt gifts don't usually take cost into consideration and are always the most meaningful and appreciated. So get creative, invest a bit of time and aim to personalize your gift-giving this season.
3. Most importantly, give without the expectation of anything in return. Expectations can be catalysts for disappointment and true joy comes from giving.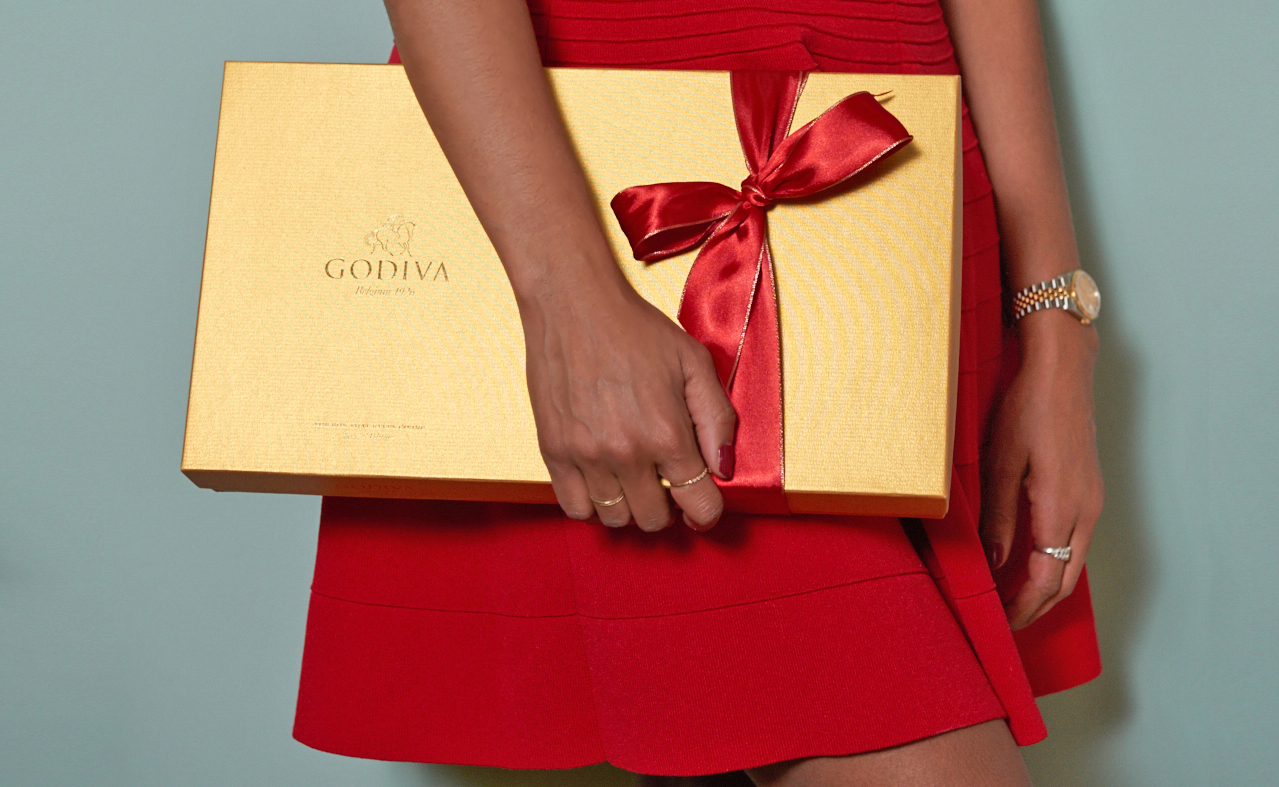 And now for the giveaway!!! One lucky reader will have a chance to win this limited-edition GODIVA Box that Keeps Giving. This exclusive box isn't available for sale anywhere so I'm excited to offer up this opportunity to win one! I've shared that I'll be giving the second half of my box to my sister-in law and all you have to do to enter for a chance to win is comment below and share who you would give your Box that Keeps Giving and why. I'll select a winner at random one week from today on Wednesday December 14, 2016. (Note that if it's your first time commenting it may take a few hours for your comment to appear.) Good luck and happy holidays!! UPDATE : THE GIVEAWAY IS NOW CLOSED. CONGRATS TO WINNING COMMENTER CHANELL!
Thanks to GODIVA for partnering on this post! Photos by Caio Ferriera