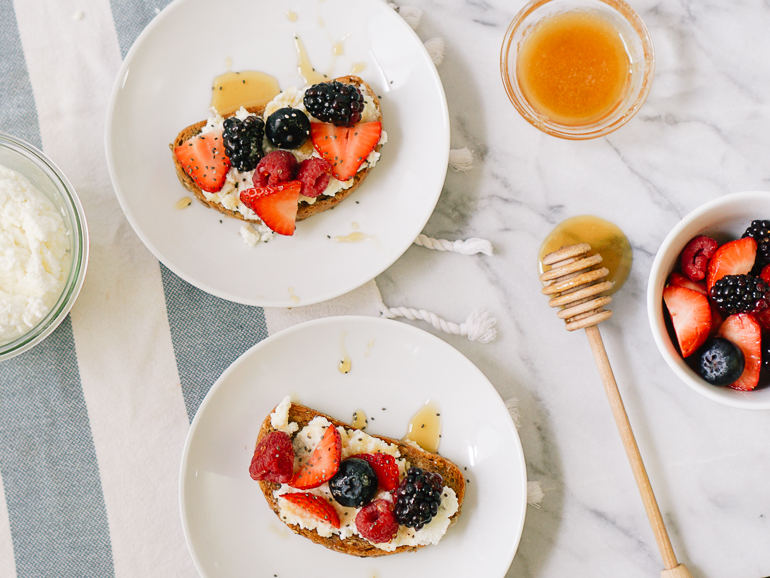 What are your 4th of July plans? I'm taking it easy today. During holidays like the 4th in NYC people make a mass exodus out of the city to the beach or the country and the usual hectic pace slows all the way down. It's quiet, there aren't as many people around and you can get reservations just about anywhere! It's awesome! So today I'll be taking advantage of the city being deserted I think I'll have brunch, go for a walk in Central Park then spend some time with my nieces and nephews. Lazy days with no set agenda are the best!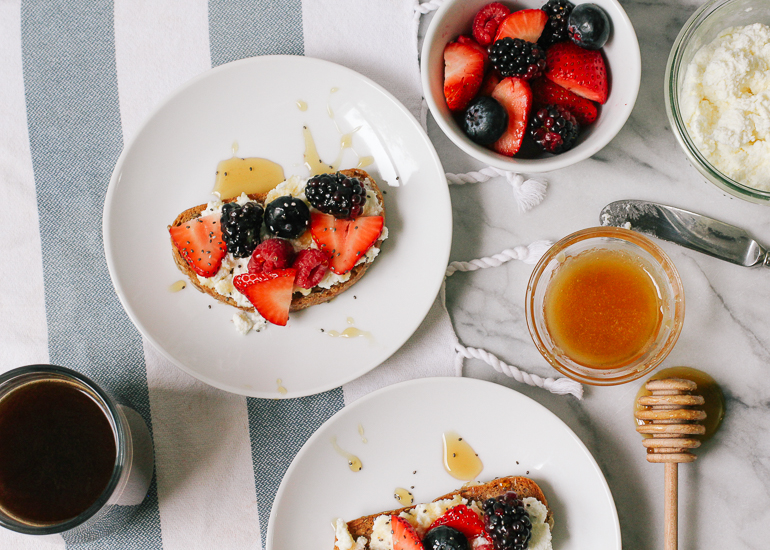 While this recipe has no real connection to the 4th, it's red white and blue so today seemed like an appropriate day to share! This simple ricotta and berry toast is my go-to quick and delicious breakfast when I have no time to fix a meal but want something yummy.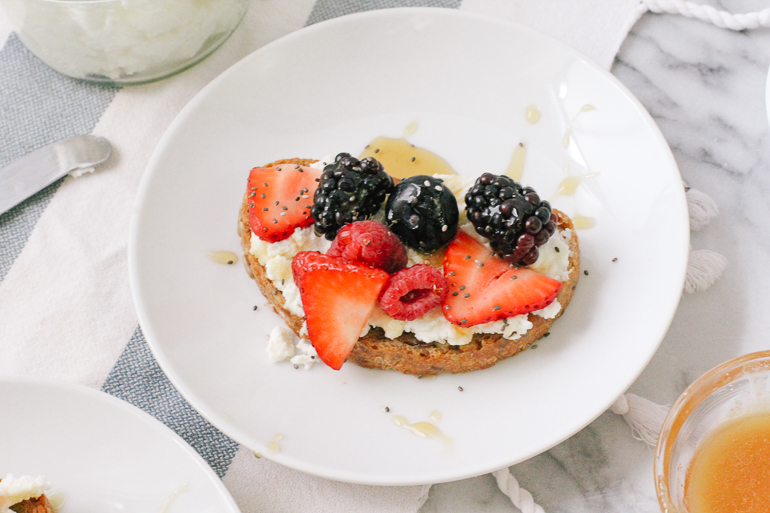 To make this I use a healthy, hearty seed and grain bread that I get from the Whole Foods bakery section. The nuts and seeds are filled with protein and vitamins and provide the energy I need to fuel my morning. I toast my bread on the stovetop using my cast iron skillet and a bit of coconut oil. Next, spread on some good ricotta cheese for more protein plus a ton of calcium and other vitamins…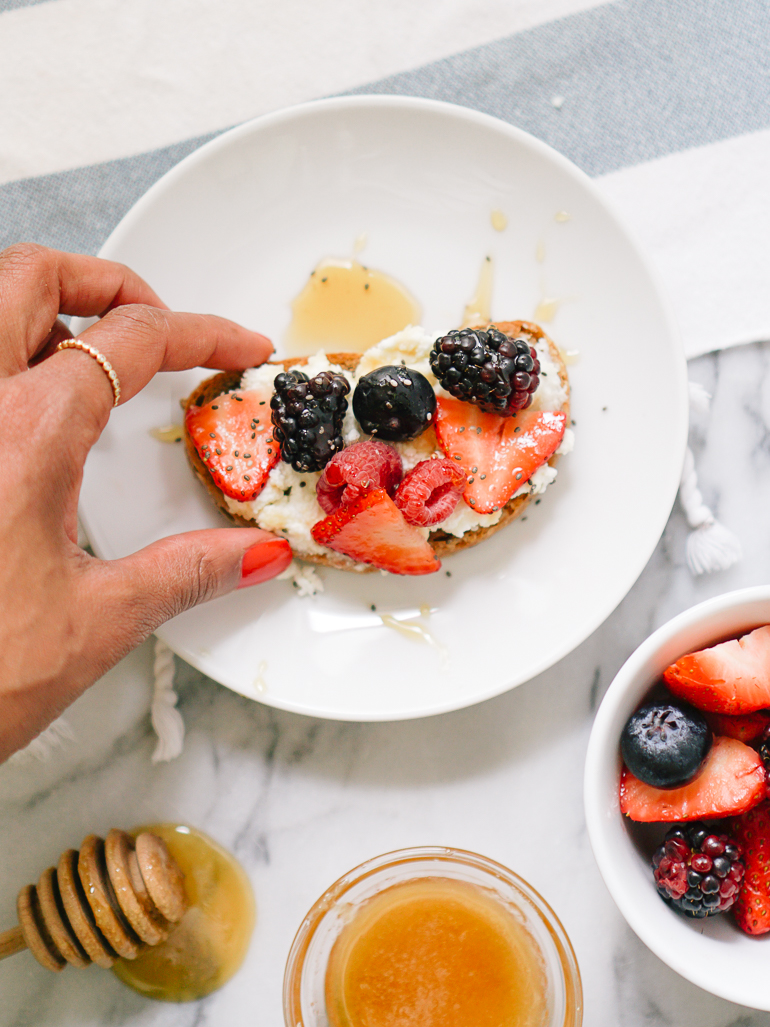 Next, add your favorite berries then drizzle a bit of honey to finish it off. The honey adds just the right amount of sweetness to complement the tartness of the berries and really helps to bring out the flavors.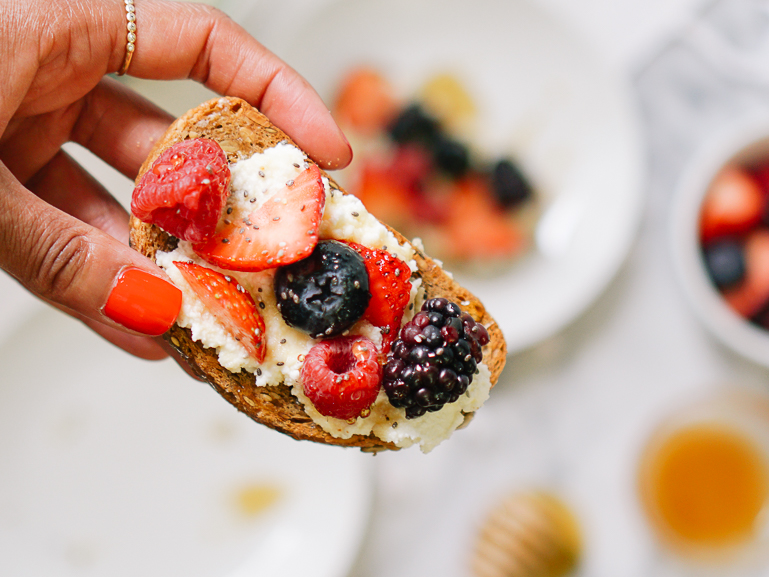 Ricotta Berry Toast
Ingredients
Grain & nut bread
Coconut Oil
Good ricotta cheese
Your favorite berries – I love blueberries, strawberries, raspberries and blackberries!
Good honey to drizzle on top
Instructions
1. Wash and strain your berries and set aside.
2. Grill bread on the stovetop with a spoonfull of coconut oil in the pan. A cast iron skillet works great for stovetop grilled bread.
3.  Spread ricotta cheese on top of your bread then top with berries.
3. Drizzle with honey and enjoy!
SHOP THE POST