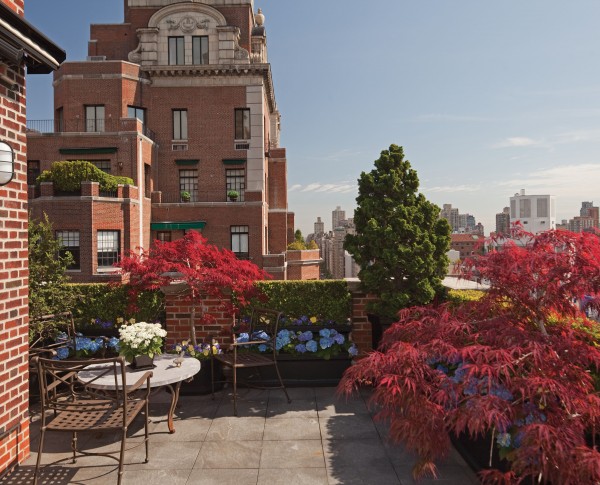 A terrace from the book Rooftop Gardens, features red maple trees, ivy, cypress, blue hydrangea, boxwood hedges and more, making this a beautiful and  a colorful oasis in the sky, high above Park Avenue.
In New York City outdoor living space is an extreme luxury that most people covet. There are a few who are lucky enough to enjoy a tiny sliver of outdoor space in the form of a balcony or maybe even a small terrace. And then there are the ultra-privileged ones who can claim ownership to the most sprawling and enviable terraces and outdoor gardens that the City has to offer. These spaces, like the one above, are like little slices of heaven in New York and a new book published by Rizzoli and written by Denise Le Frak Calicchio and Roberta Model Amon, is devoted to exploring these lavish outdoor gardens. From Park Avenue to Soho, Rooftop Gardens, gives us a rare glimpse inside the posh private terraces and balconies and conservatories of the city's toniest residences and the glamorous lives of the people that live in them.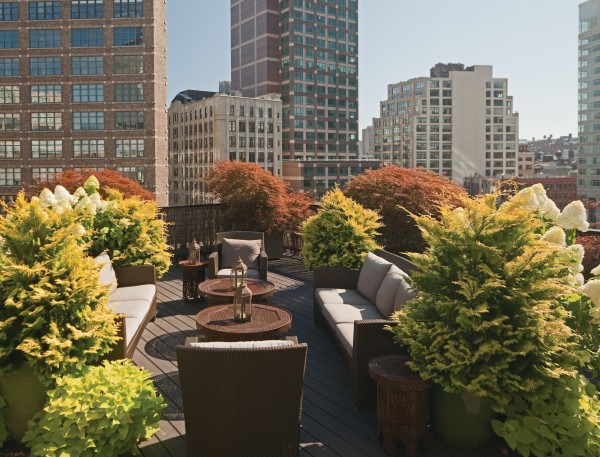 I received an advance copy of the book and one of the spaces I was completely smitten with is this wraparound multi-level penthouse terrace in Tribeca that is complete with two dining areas and stunning views of New York City. It's planted with lush, gold-tipped arborvitae, juniper, fernspray and white hydrangeas which are one of my favorite flowers.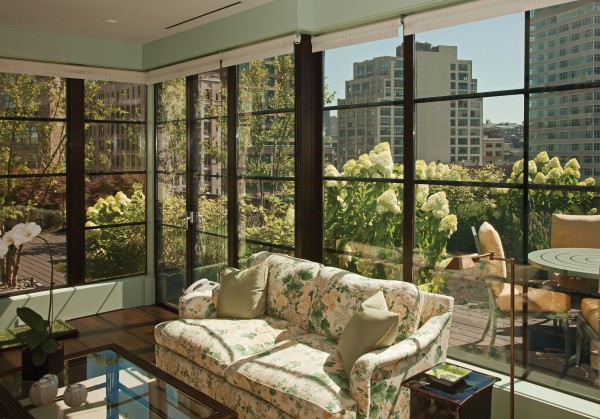 The garden can be seen directly from the penthouse's windowed living room, which creates the perfect visual flow between the well-appointed indoor and outdoor spaces. (In case you were wondering, the sumptuous interiors were designed by Thomas Jayne who I'll be profiling here on So Haute very soon!)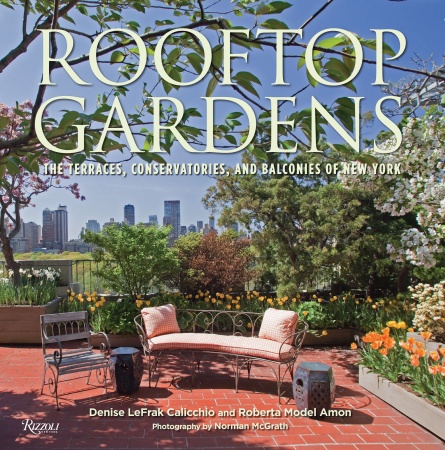 You can order a copy of Rooftop Gardens here through Rizzoli or here from Amazon.com
Photos by Norman McGrath, courtesy of Rizzoli