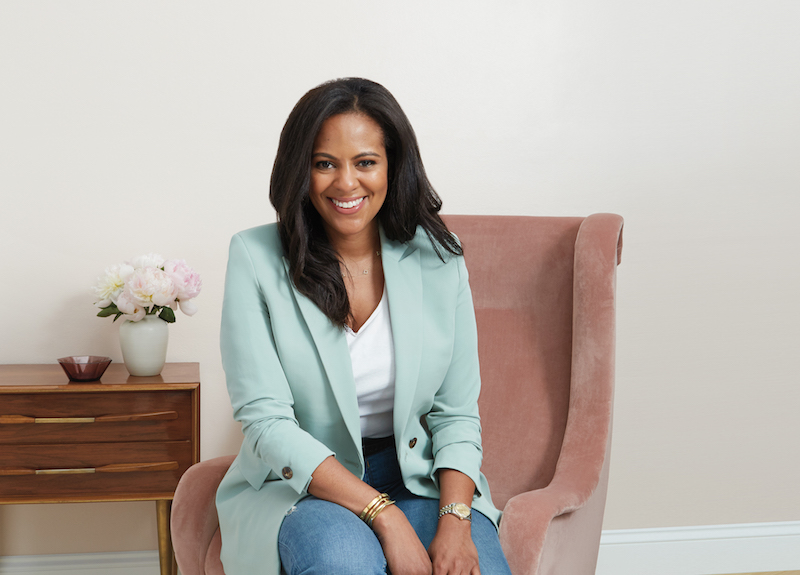 Hi guys!! It's been such a long time and I can't believe almost a year has passed since I last checked in on the blog! If you follow me on Instagram, then you know I've been away for good reason as I've been busy … LAUNCHING A NEW COMPANY!!!!! For those who haven't heard the news, I'm so excited to introduce you to Clare, a direct-to-consumer paint company that I dreamed up a little more than two years ago and finally launched this summer.  Clare is a modern paint brand on a mission to make shopping for paint easier, and more inspiring. But before I get into all the good stuff about the company, I thought I'd start with a quick backstory on what inspired the idea.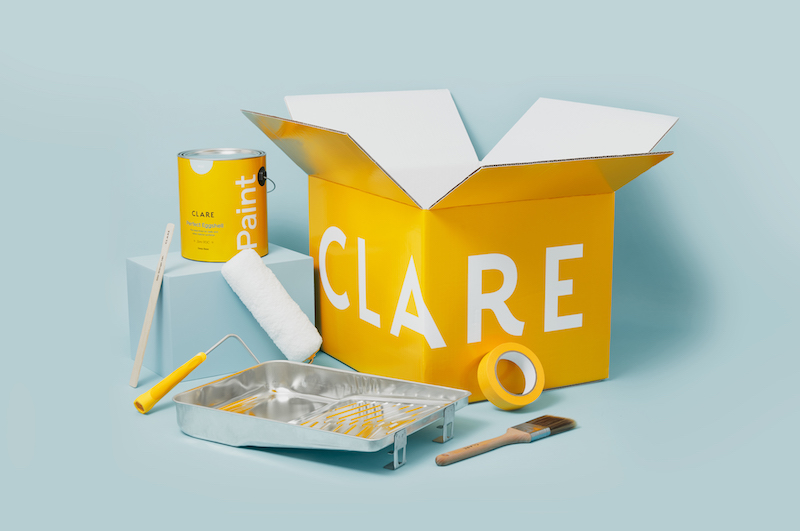 As an interior designer, I've had the opportunity to work with all kinds of people on designing their homes – from private clients in NYC to the everyday people I've helped on TV and through this blog. Decorating your home should be an inspiring and exciting process but one of the first steps in the home improvement process, paint shopping, is often anything but. Let's face it, until now, shopping for paint has always been hassle. A turning point came when a friend told me it took her two months and six trips to the store, just to pick a color she hated. I started doing research and realized that there weren't really any companies selling paint online or making the process more convenient. It seemed as though the paint industry was ignoring the way people like you and me actually shop and forces us into the most miserable shopping experience to ever exist. These real tweets, from real people, sum up the problem pretty clearly: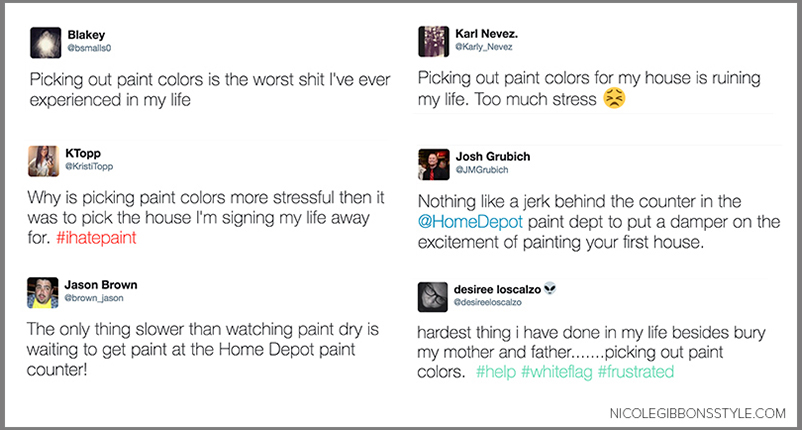 Sound familiar? If you've ever bought paint, you've been there before…standing in the aisle of an uninspiring hardware store with bad customer service while staring at a wall of a thousand colors under bad lighting. Back home to narrow the selection of tiny paint chips down to your favorite few. Back to the store to buy an eight-ounce jar of paint and cheap tools, then back home to paint swatches onto your walls, literally wait for the paint to dry, then stare at it for weeks while you decide between colors that look exactly the same. And then it's back to the store where you have to wait in line to getyour paint mixed. Next, you head over to the tool aisle, which is just as confusing as the paint aisle and try to figure out what tools to buy. It's enough to give anyone a headache! After thinking through just how unnecessarily cumbersome this customer journey actually is, it became obvious that the traditional paint shopping experience was broken, so I decided to fix it.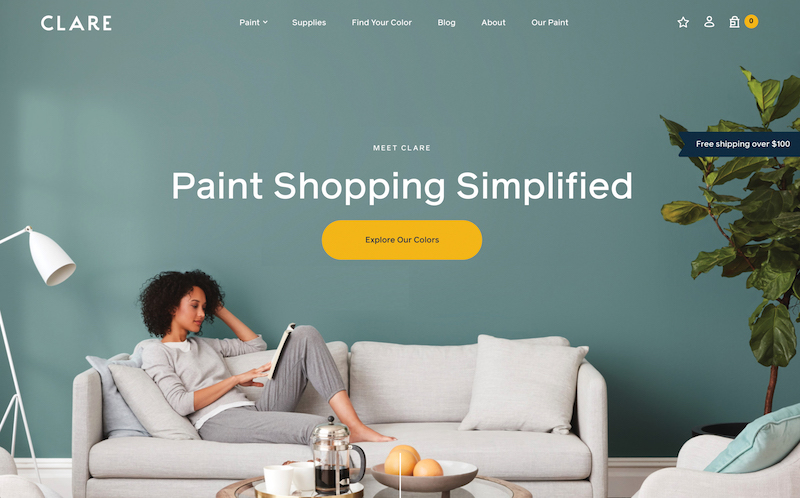 I founded Clare to flip that terrible experience and simplify the entire process. We offer only the most beautiful paint colors, technology to help you find the perfect one, an easier way to test paint colors on your walls, and premium, Zero VOC paint for a healthier, happier home. The best part? We deliver everything you need – including high-quality painting supplies – right to your door. Here's more on how we're taking a fresh approach to an archaic industry: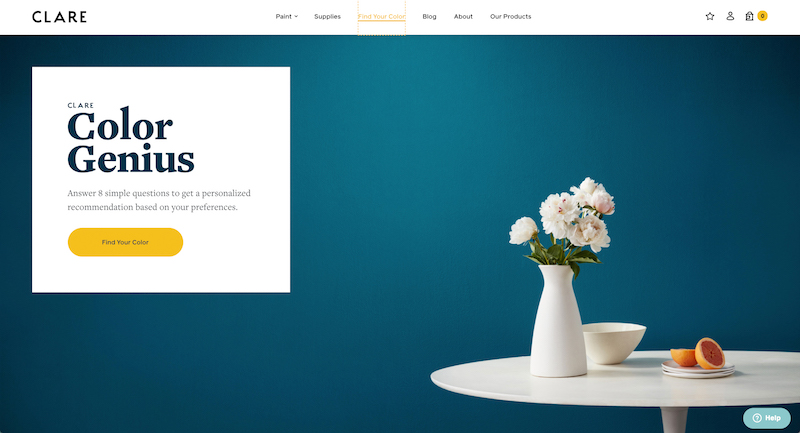 Curated Colors with Technology to help you Choose
Wave goodbye to a wall of a thousand colors that is sure to give you anxiety. At Clare, we've narrowed down our color palette to only the best and most beautiful colors you'll love. I reviewed nearly 600 color formulations and cut through the clutter to develop our palette of 55 timeless colors. Because you don't need thousands of colors – just the perfect one. We also created technology to guide you. Our interactive Clare Color Genius pairs a digital color consultation with a high-tech algorithm to recommend the perfect colors for your space. It's like having the interior designer you've always wanted to help you through the process. We've done all the groundwork, so you'll never have to sort through an endless sea of paint chips again. And bonus? Our color names are super fun, too! (Check out Avocado Toast, Seize the Gray and Summer Friday!)

Ultra Premium Paint that's Zero VOC for a healthier home
We all care more than ever about the products we bring into our homes, which is why it was super important for me to create a brand that focuses on products that are better for you, and for the environment. All of our paints are Zero VOC and GREENGUARD Gold certified for low chemical emissions, which means they meet the most stringent standards for VOC emissions, release fewer pollutants, and support better indoor air quality. It was also paramount that an eco-conscious paint didn't mean a sacrifice in performance. Our ultra-premium paint is self-priming, applies easily and delivers even coverage with virtually no odor. (Yep- no gross paint smell!) Plus, our 100% acrylic paint offers exceptional durability, cleans up with ease and resists dirt, grime and mildew, standing up to wear and tear in even the most active households.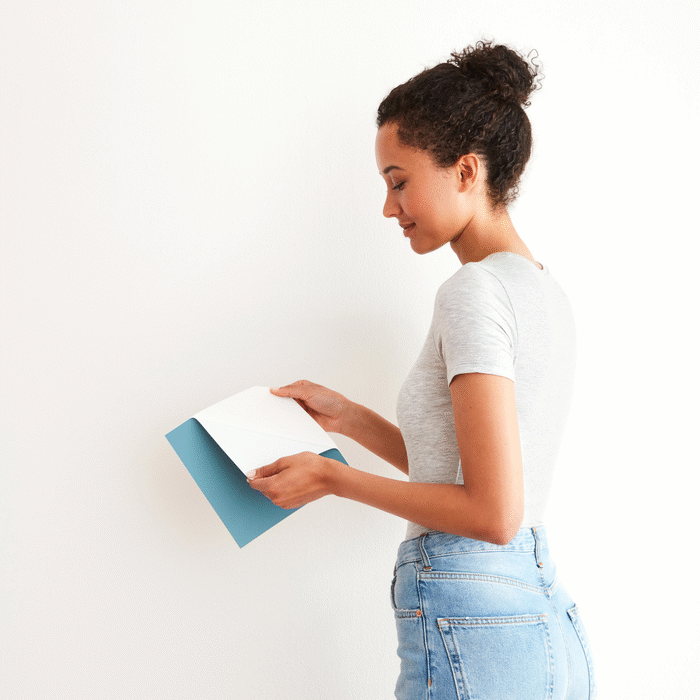 Pain-free, paint-free color samples
Our Perfect Color Swatch makes sampling colors easier than ever — just peel and stick. No manual labor or mess required, and you don't have to spend your time literally watching paint dry.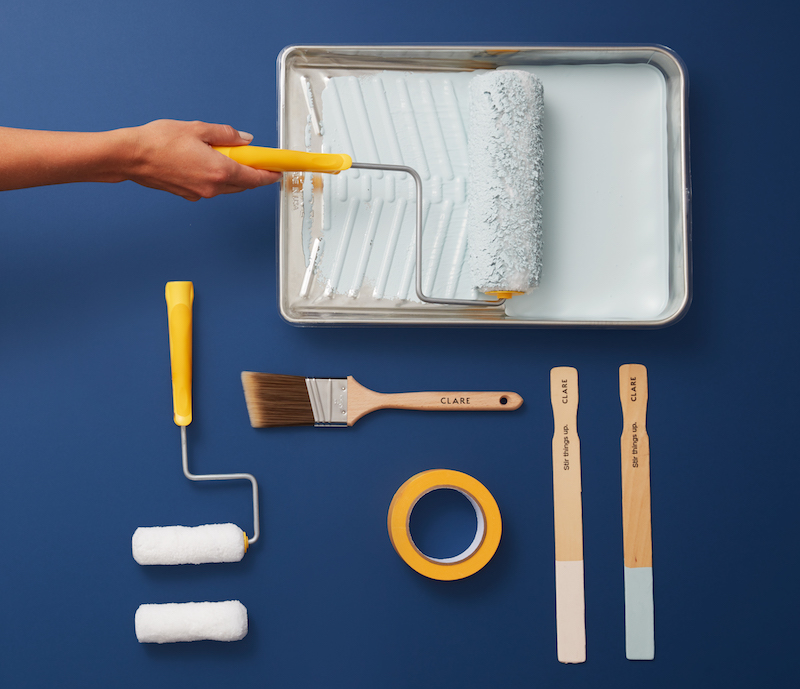 All the things to ensure a perfect paint job
We offer high-quality painting tools designed to give you the best results, even if you've never held a paint roller before. And our blog has tons of tips and inspiration to help you create a home you love. From the moment you begin your search for the perfect color to long after the paint has dried, we're here to guide you, every step of the way.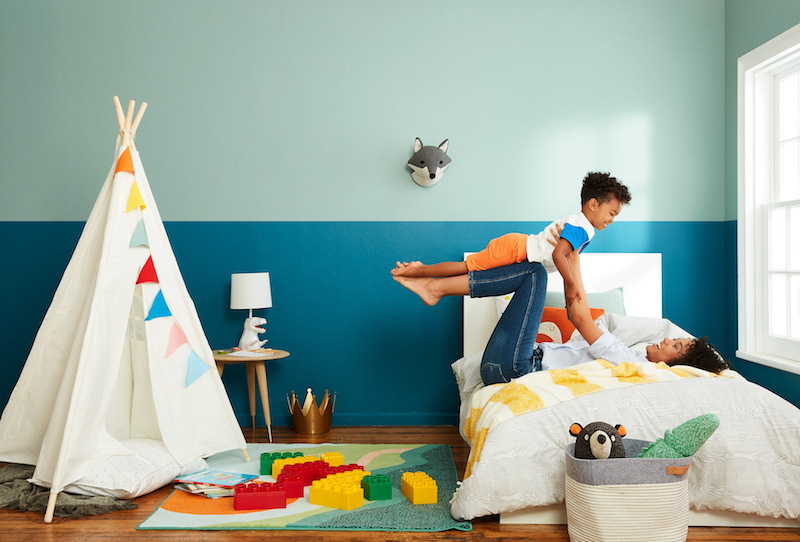 Way Better than the hardware store
At Clare, we've taken a product that used to be painful to shop for and made it easy, accessible and fun. Launching this company has been such a labor of love!  My mission has always been to help people love where they live, and with Clare, I'm excited to continue doing just that… one beautiful paint color at a time!
The next time you're looking to paint your home visit Clare.com and order paint, plus all the tools you need for a flawless finish, in just a few easy clicks! And check out a few of my favorite Clare colors below!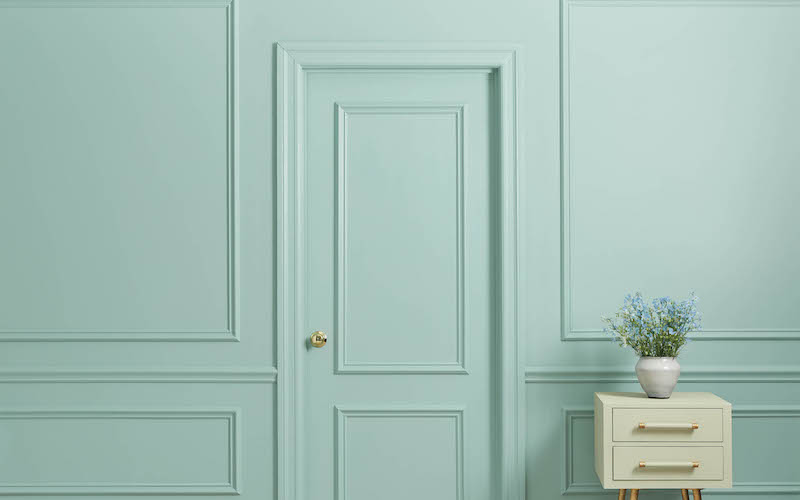 Views – Sea meets sky. Like a sight from the shore, this tranquil blue with a hint of green is picture-perfect. #views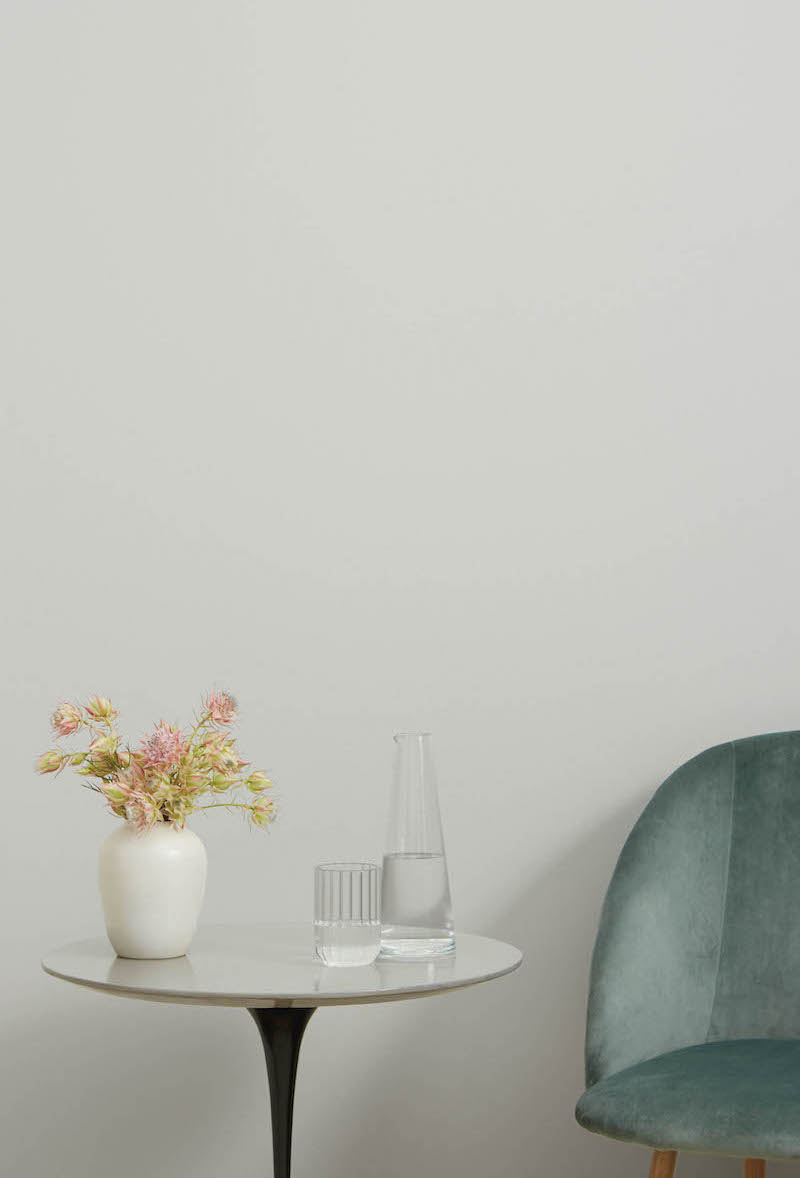 Penthouse – Airy and refined, this ultra pale gray is the perfect mix of warm and cool. An understated shade that'll bring a sophisticated vibe to any space.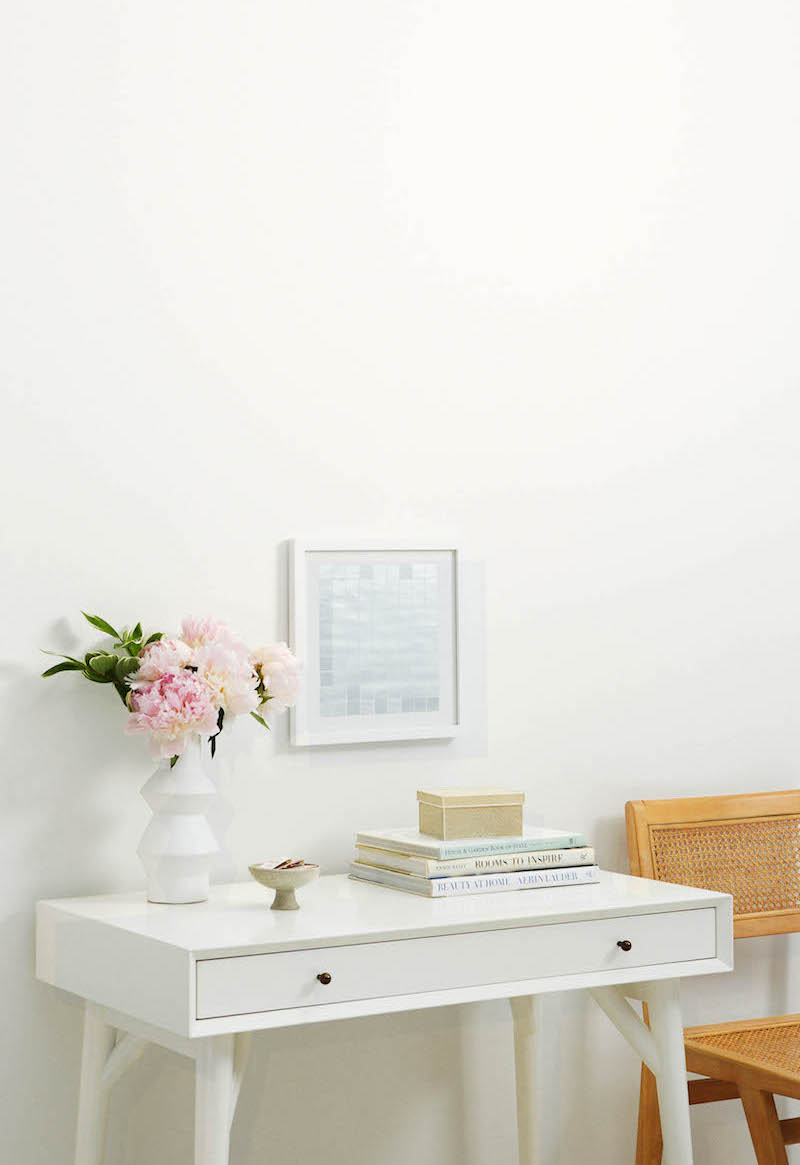 Whipped – Dreamy and whisked-to-perfection, this is the warmest of our whites with a soft, delicate feel. Our best white for north-facing rooms but versatile enough to work in any space.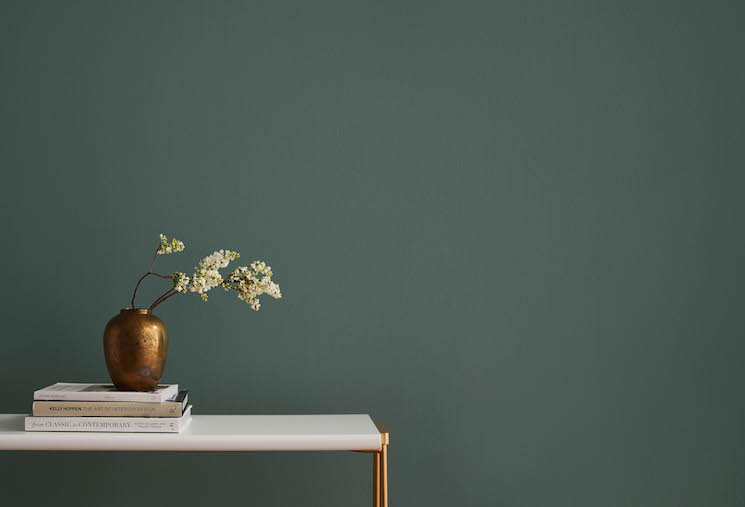 Current Mood – For those who aren't afraid to bring the drama. A mysterious, moody green that's intense and alluring all at once.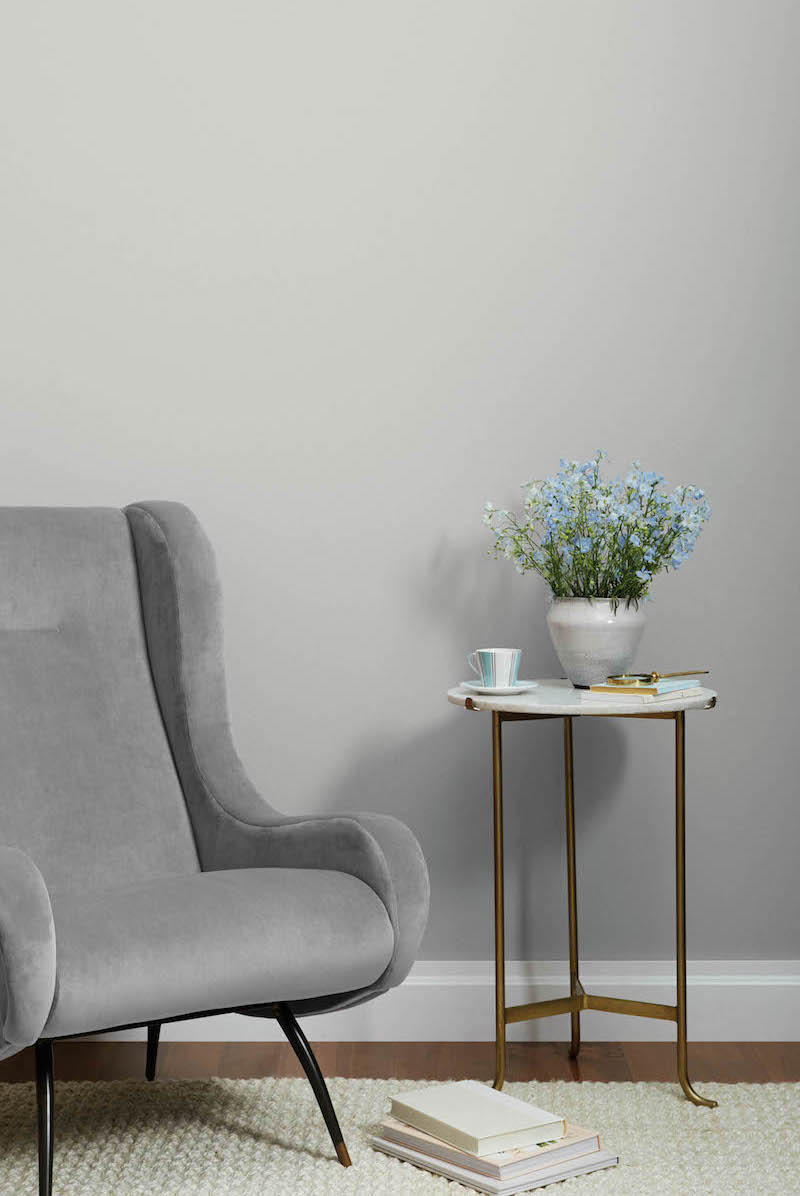 Seize the Gray – A perfect neutral. This light, fresh gray has minimal undertones and provides a versatile backdrop for whatever the day may bring. Carpe diem, indeed.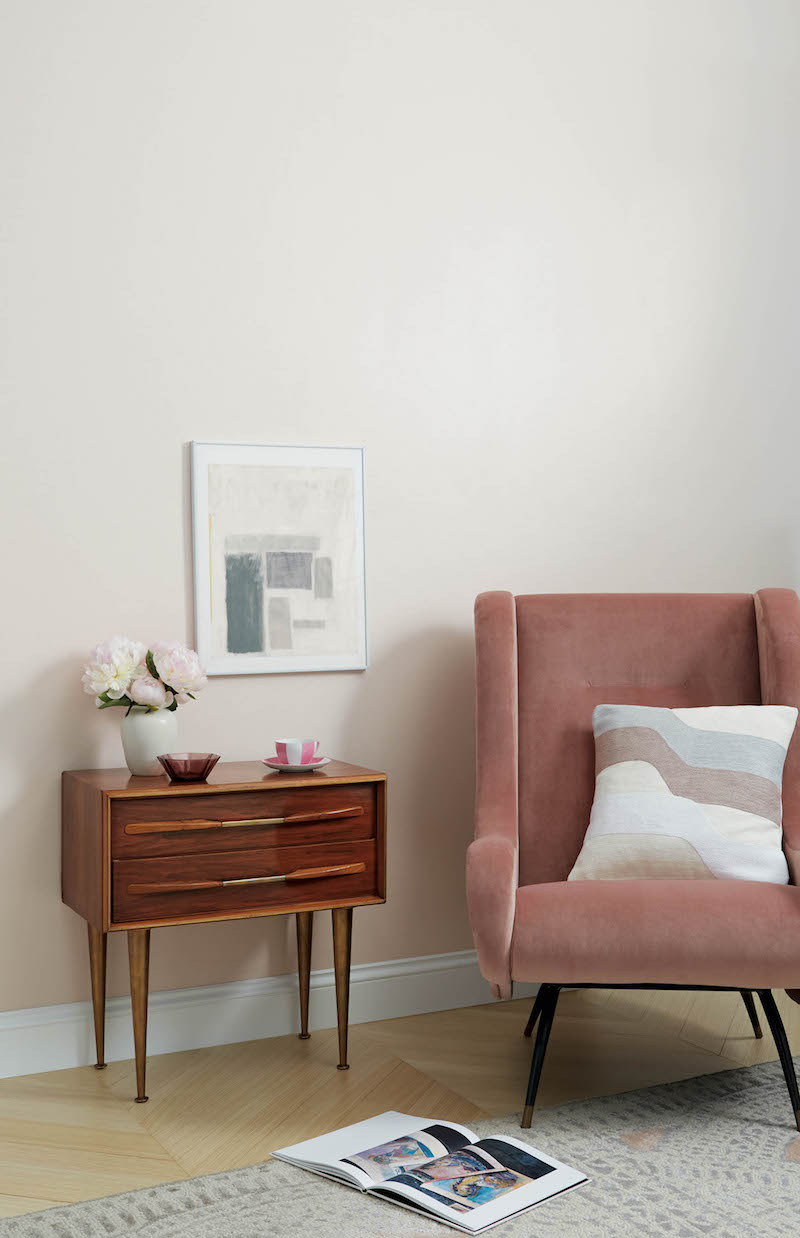 Wing It – A pale, sophisticated, barely there pink, inspired by our favorite all-ladies social club that made pink our new favorite neutral.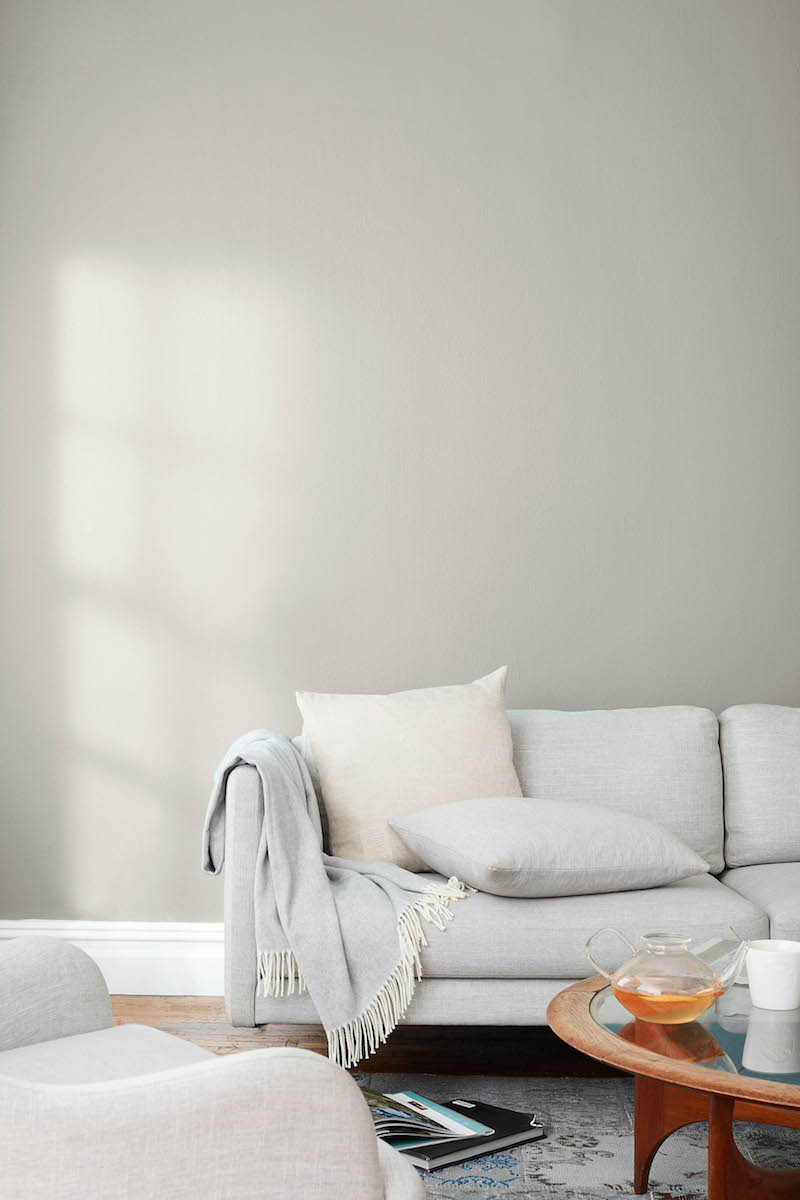 Windy City – Beautiful and breezy — just like its namesake! A light to medium gray with a faint hint of warmth. A great fit for spaces that receive lots of light.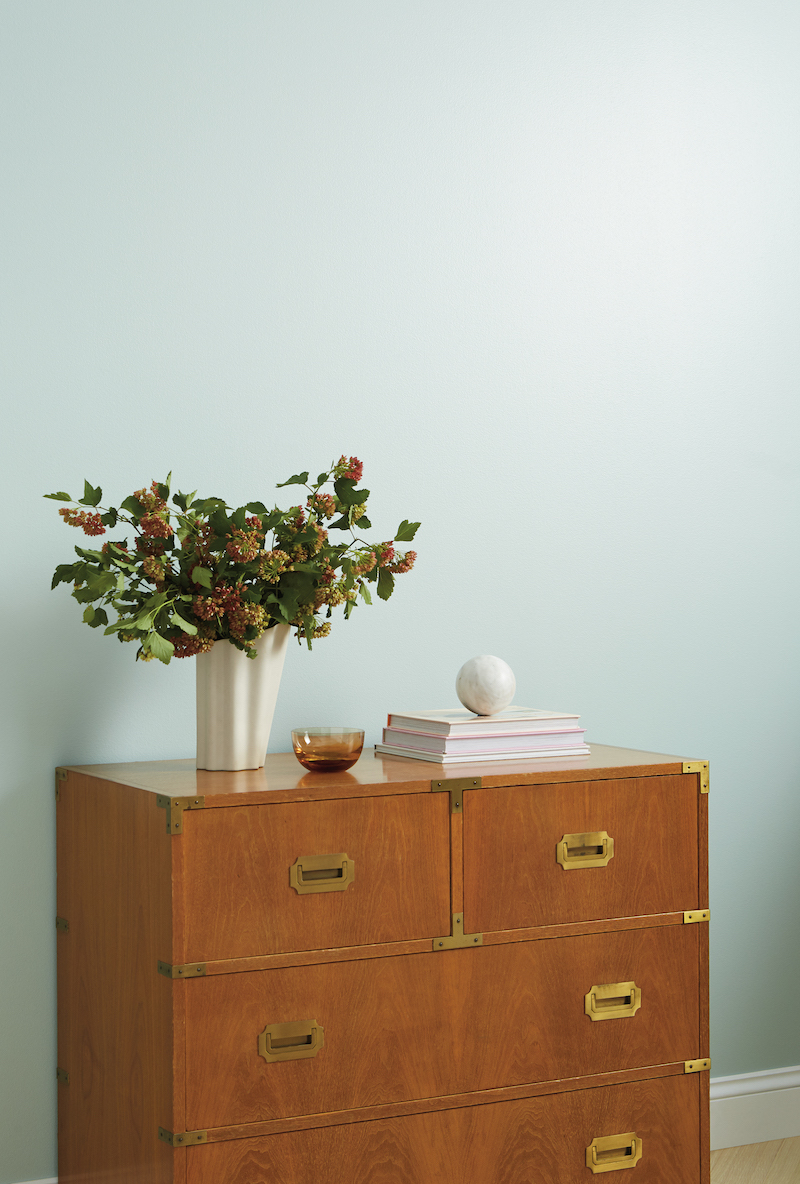 Headspace – A universal favorite, this soft and airy blue-green hue brings a sense of calm to any space.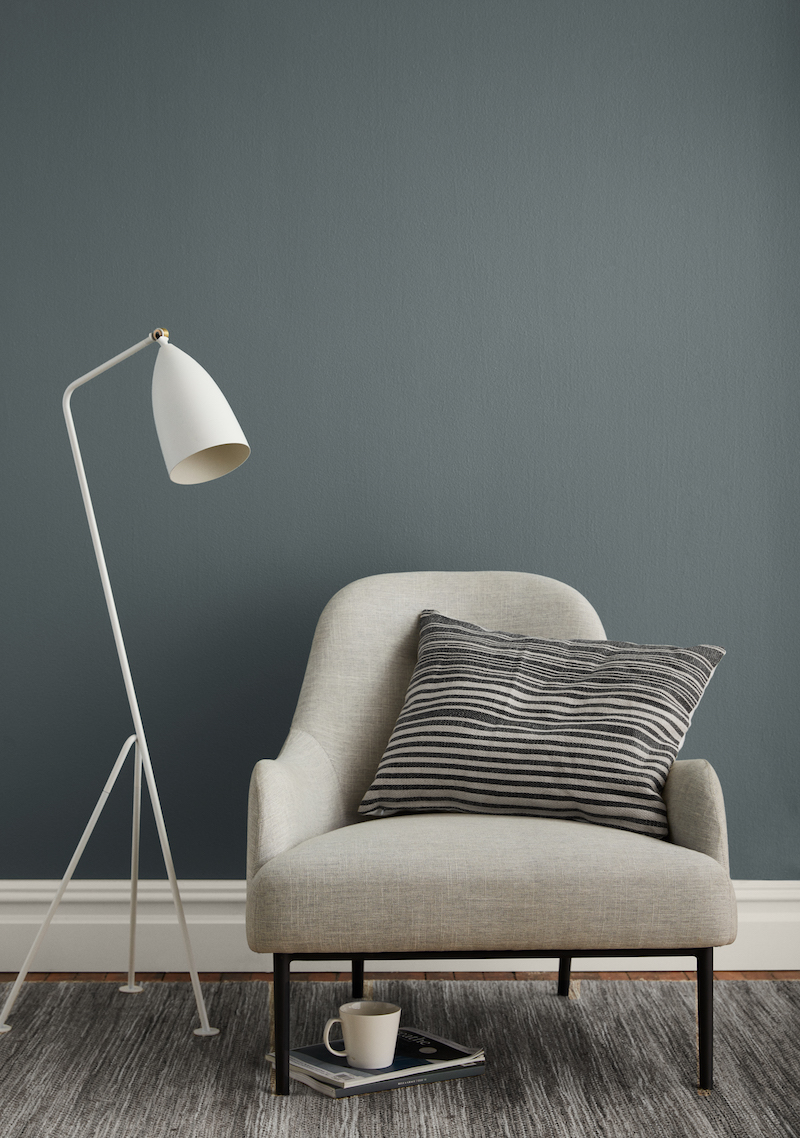 Irony – No Alanis references here. We were simply inspired by the color of iron. Our darkest gray that evokes richness and drama.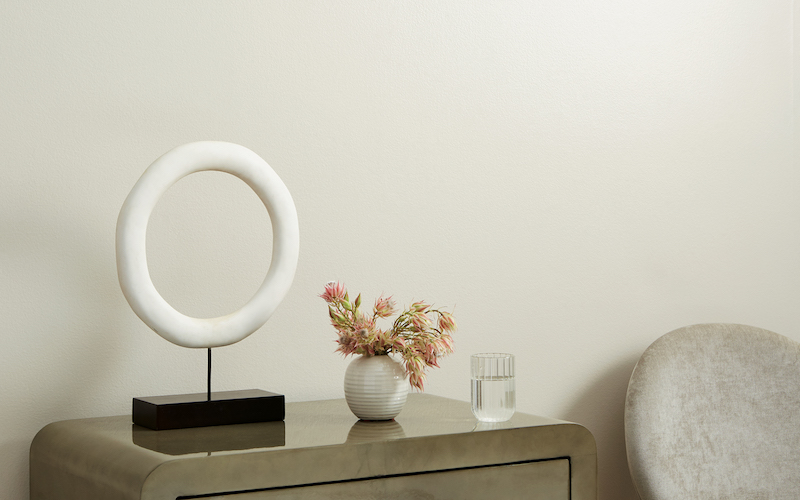 On Point – So on point it does double duty. This color looks brighter with the help of clean, natural light, and appears more medium hued in darker spaces.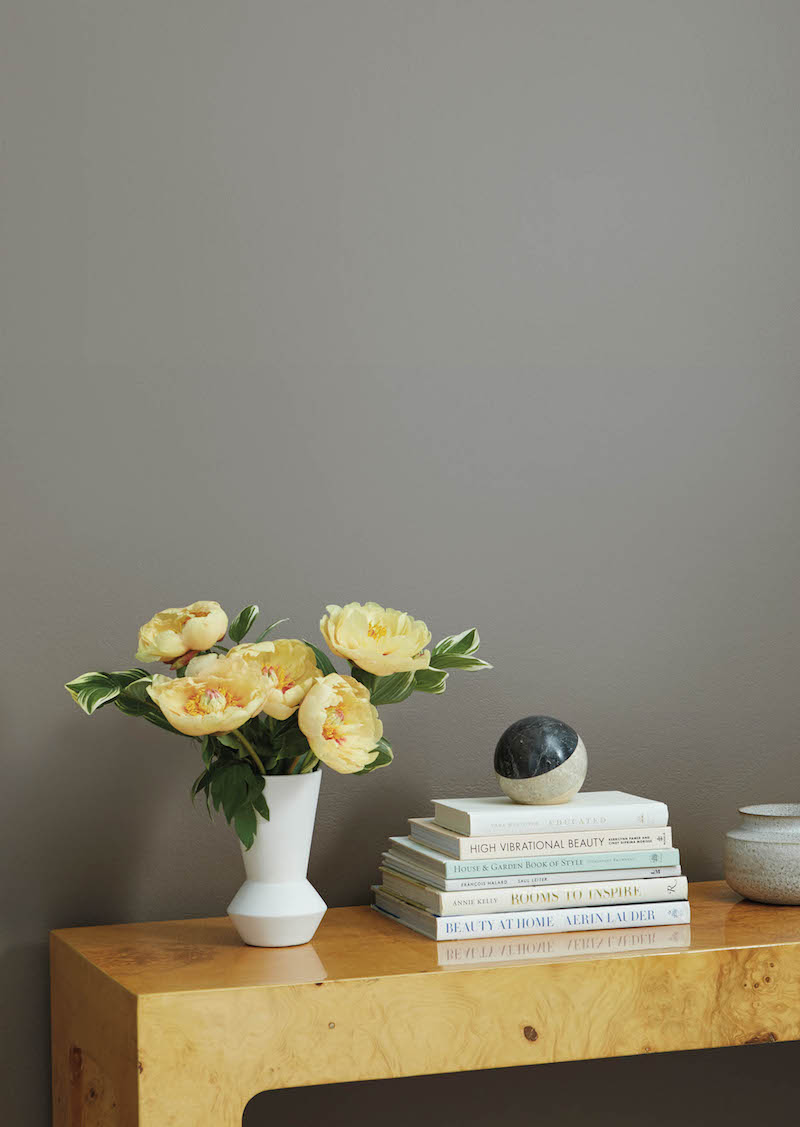 Shade – Our darkest greige. With very subtle red undertones, this color brings to mind the tone of the shadows in the sun. If you're gonna throw shade, you might as well make it this one.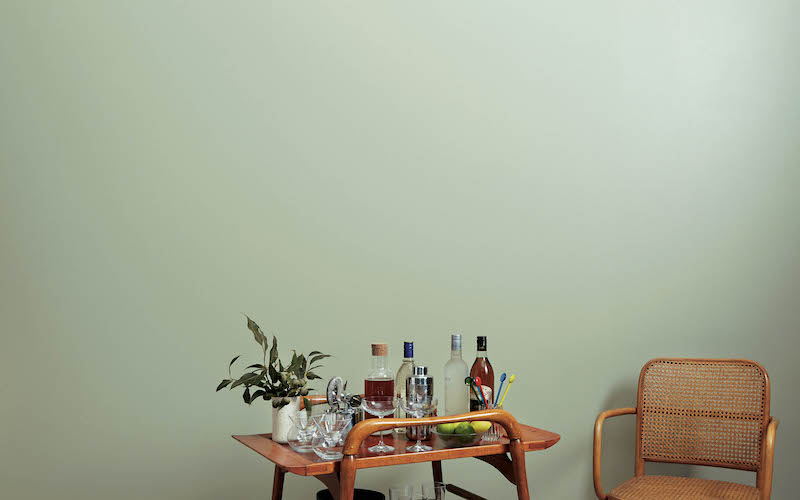 Dirty Martini – For those who like it shaken or stirred. This cloudy olive green classic makes a sophisticated statement in any room.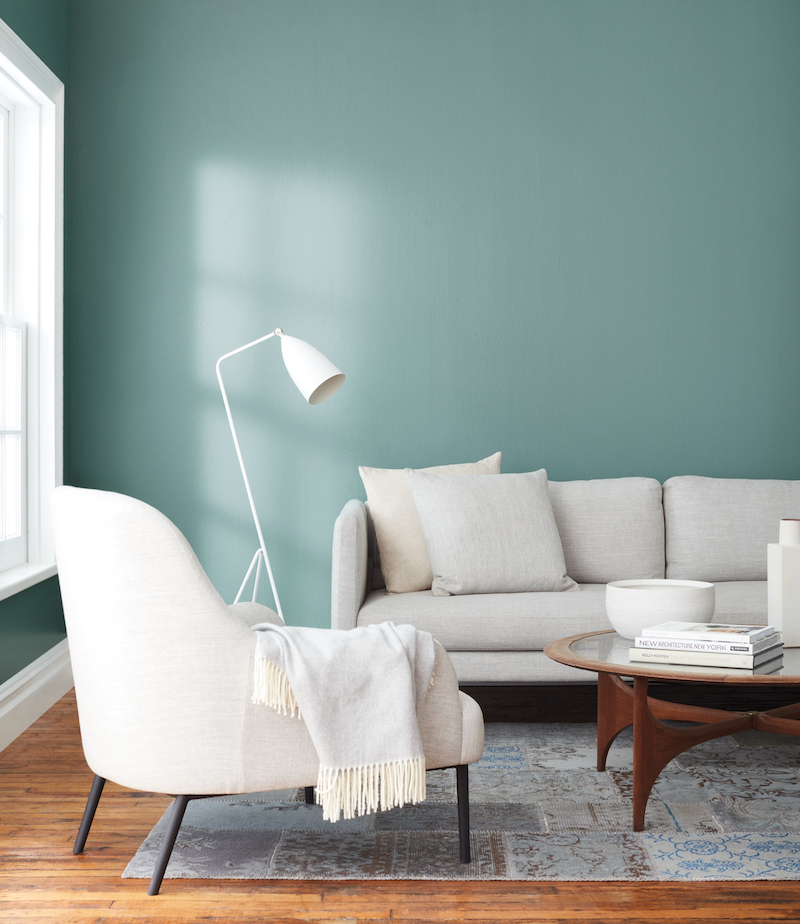 Make Waves – A serene greenish blue. Like ocean waves rippling under the sun, this one ebbs and flows with natural light, bringing different undertones to the surface.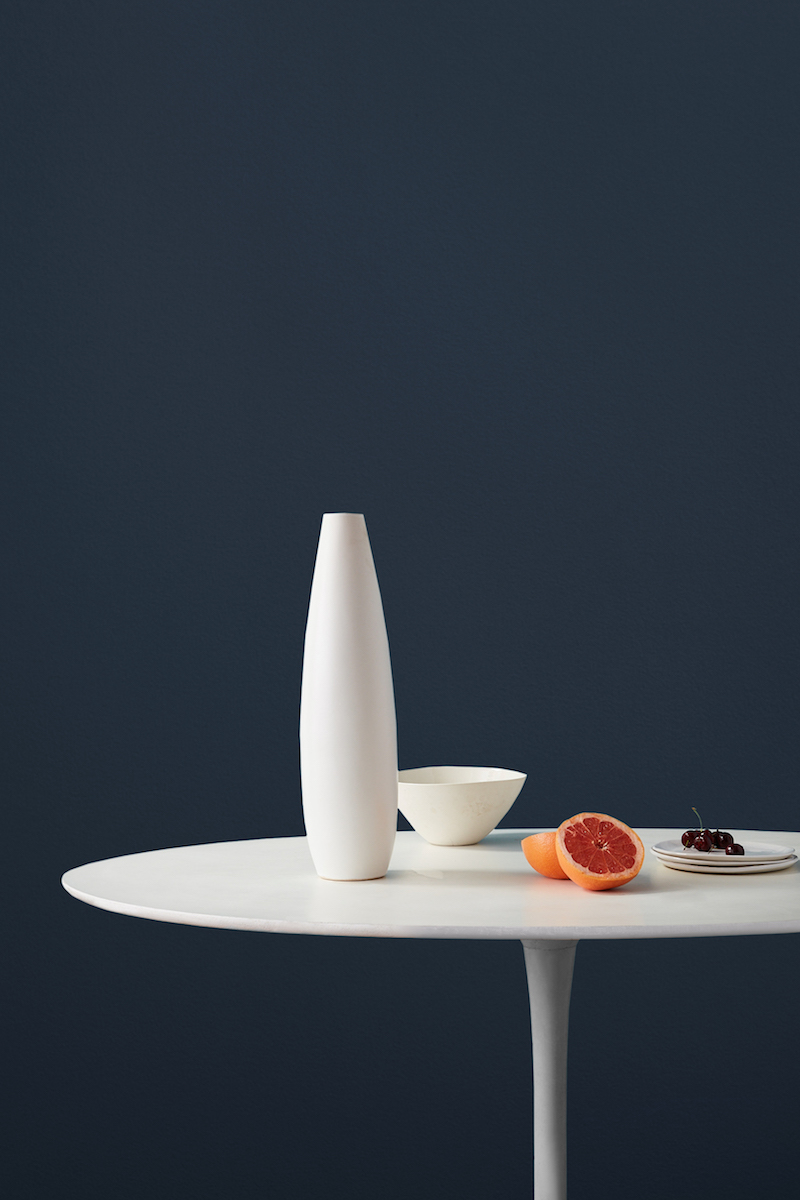 Goodnight Moon: This strong midnight blue hue is dark and alluring — like an infinite, moonlit sky.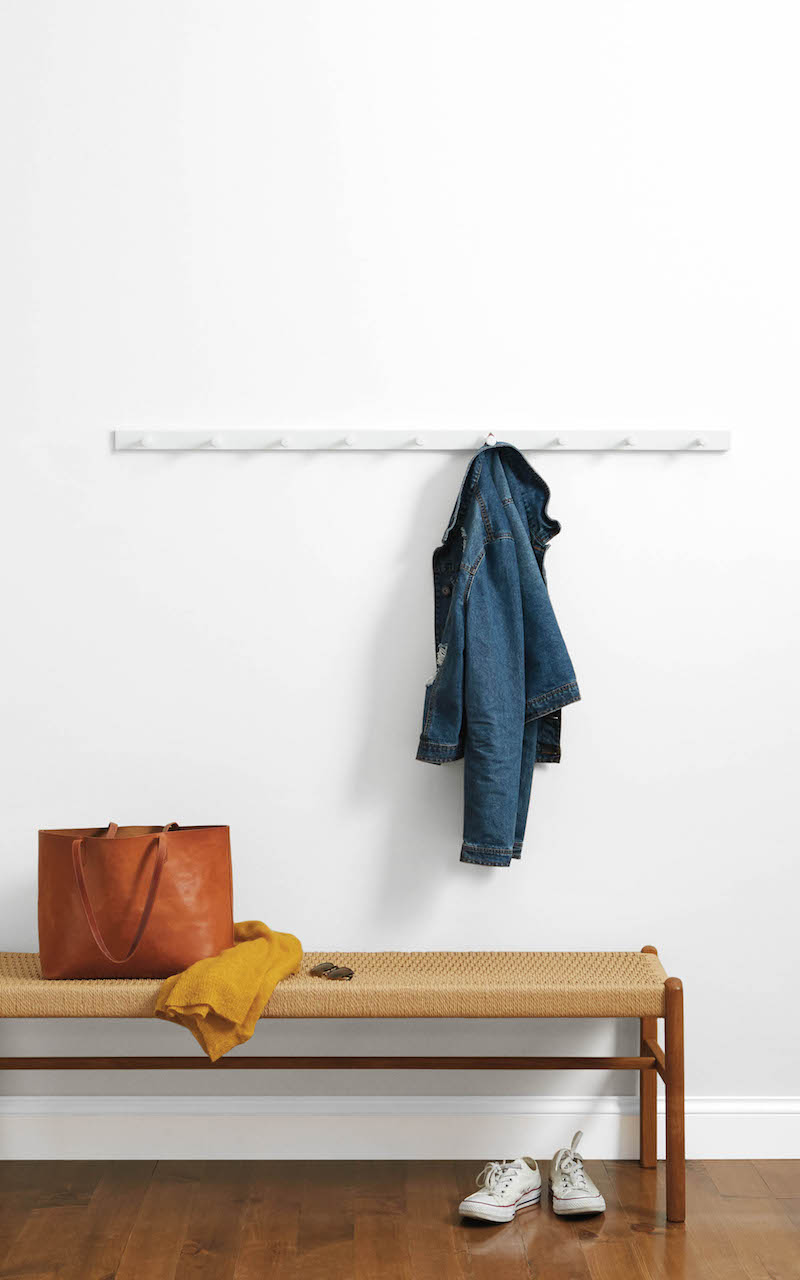 Fresh Kicks – Think of your favorite white pair, straight out the box. That's the feeling of this one. Fresh and modern, this is our cleanest, brightest white, with no undertones.