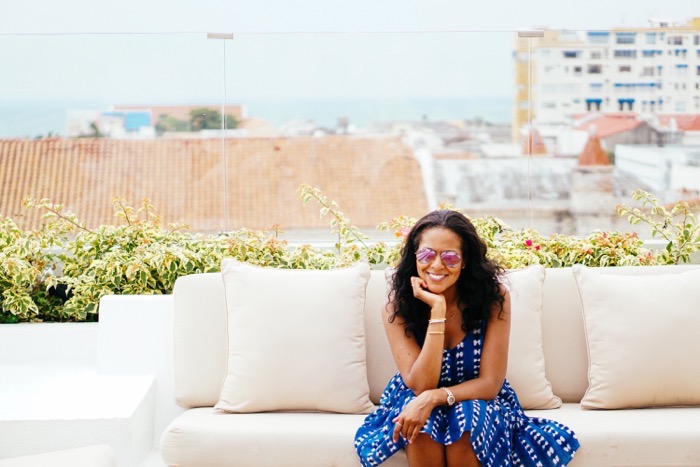 Hi Guys! Sorry I've been a MIA! Summer is always my busiest time of the year and I've been up to my ears with work this past month which has left me with very little free time to catch up on the blog. I've got lots of inspiring posts planned and some exciting updates to share but for now I wanted to share a little photo diary of my recent vacation in Cartagena, Colombia. Last month I traveled to Cartagena for a quick 4 night, 5 day getaway which was absolutely wonderful! Situated on Colombia's caribbean coast, Cartagena is an incredibly beautiful, old city featuring ancient architecture and a tropical climate and it's just 4.5 hours from New York on a direct flight! I hope you're inspired by these photos and I'll be back soon with a travel guide of all the best places to go, see shop and eat!  Stay tuned!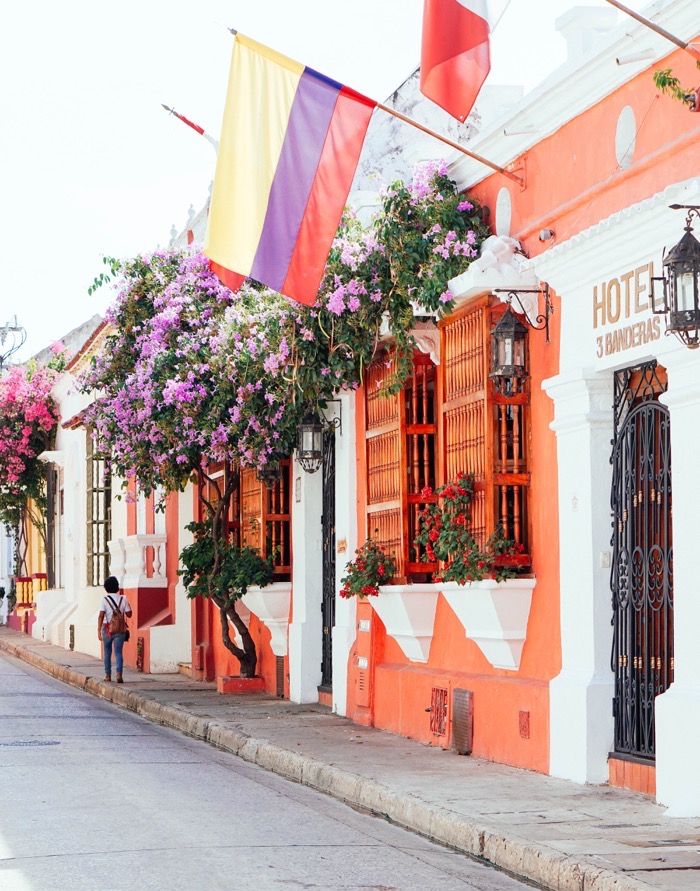 Colorful buildings and flowering trees line just about every street in the Old Town. So much beauty and inspiration at every turn…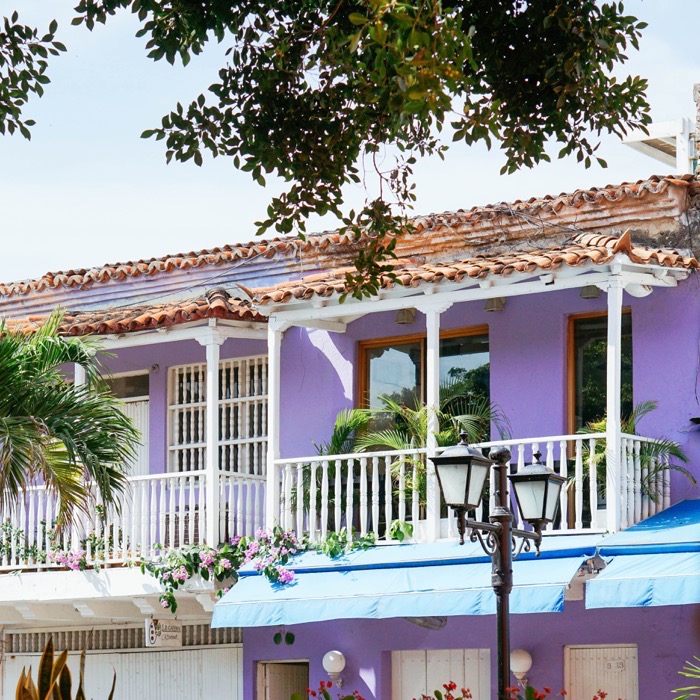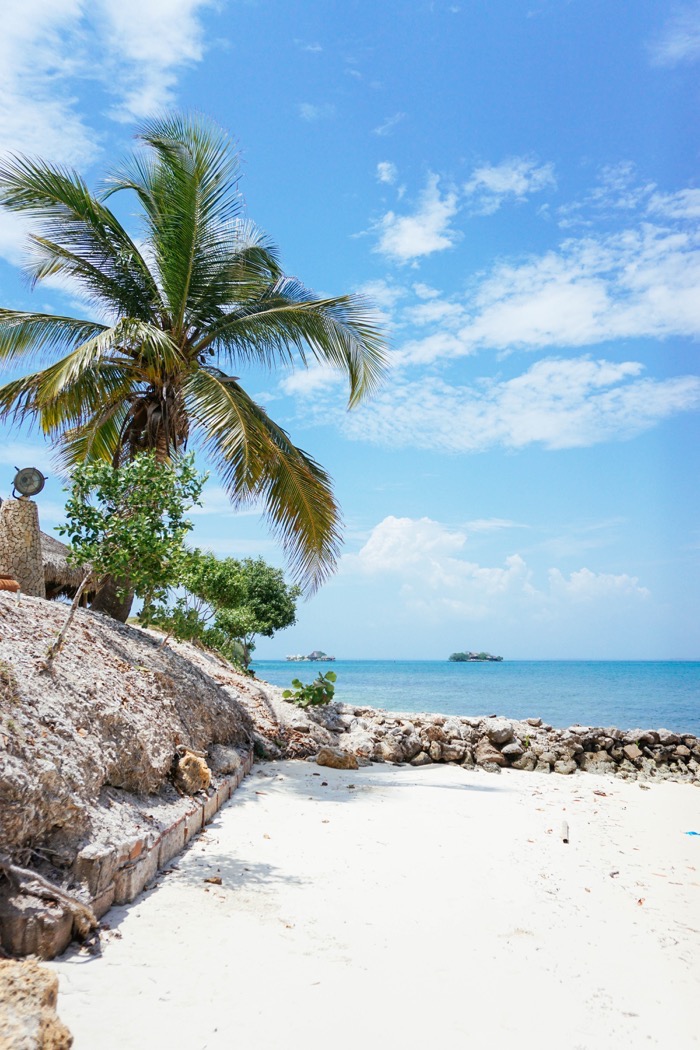 The beaches of Cartagena really aren't all that special however, within a 45 minute boat ride from town is a cluster of gorgeous islands called Islas del Rosario. The shot above was taken during a day trip to one of the islands.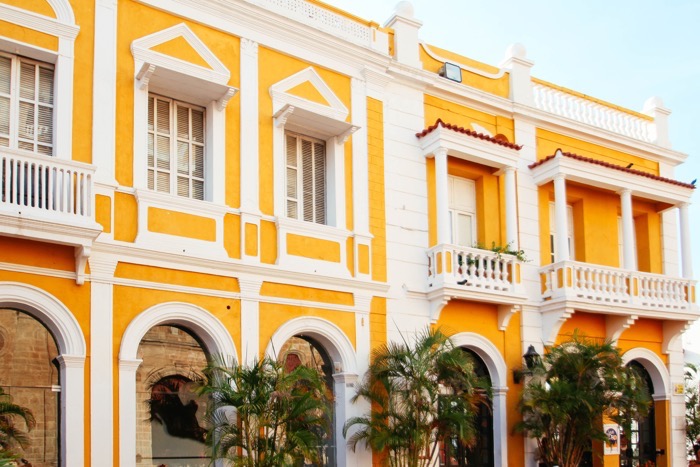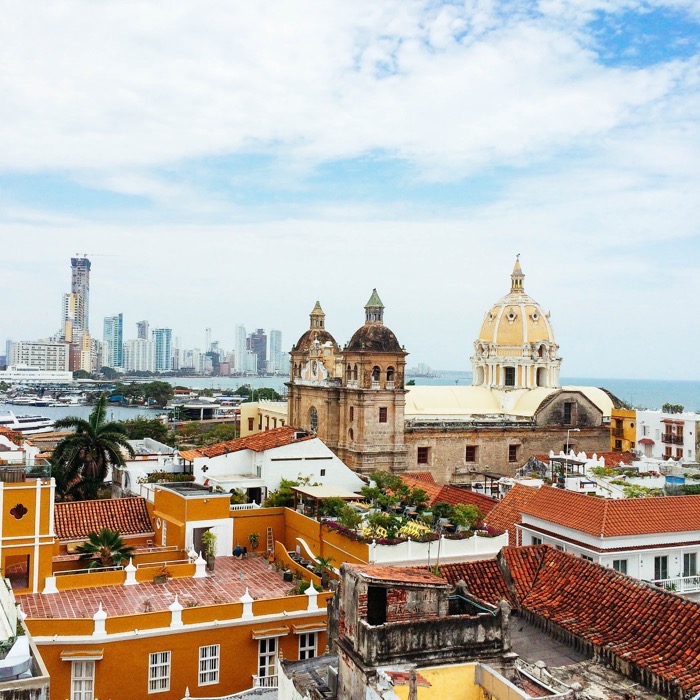 And although the city is beautiful from the ground, the views of the city from above are also pretty spectacular.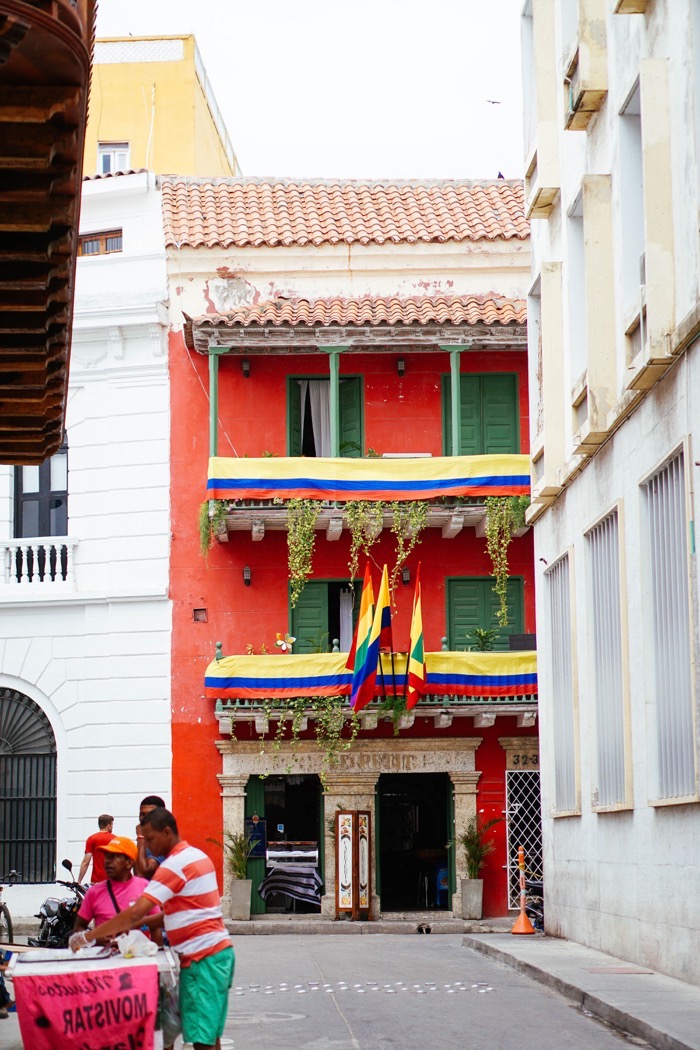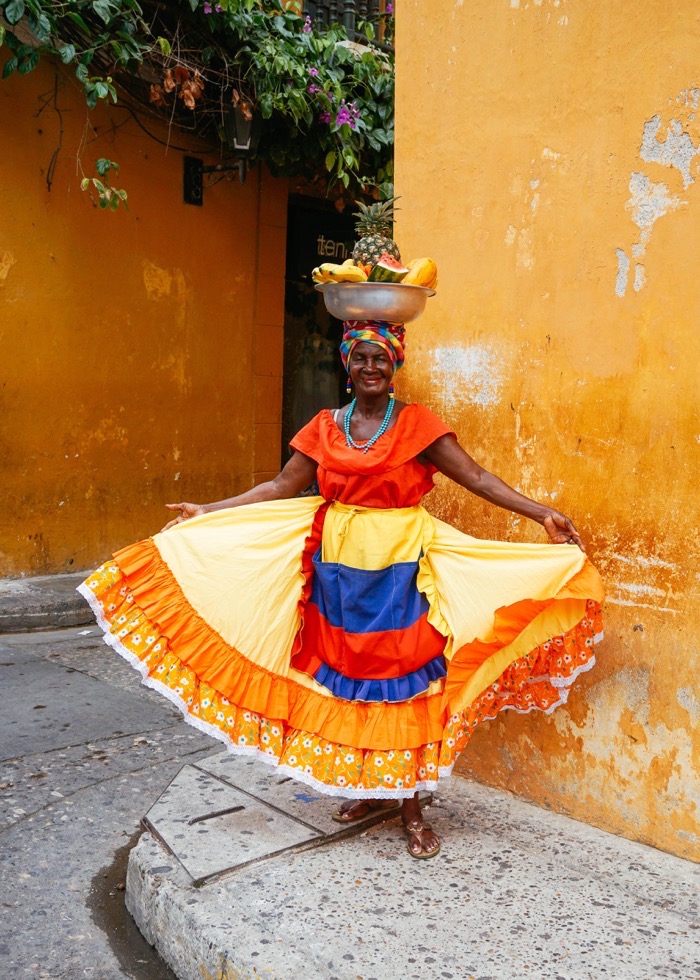 You'll find beautiful women dressed in these colorful outfits selling fruit on street corners throughout the old town…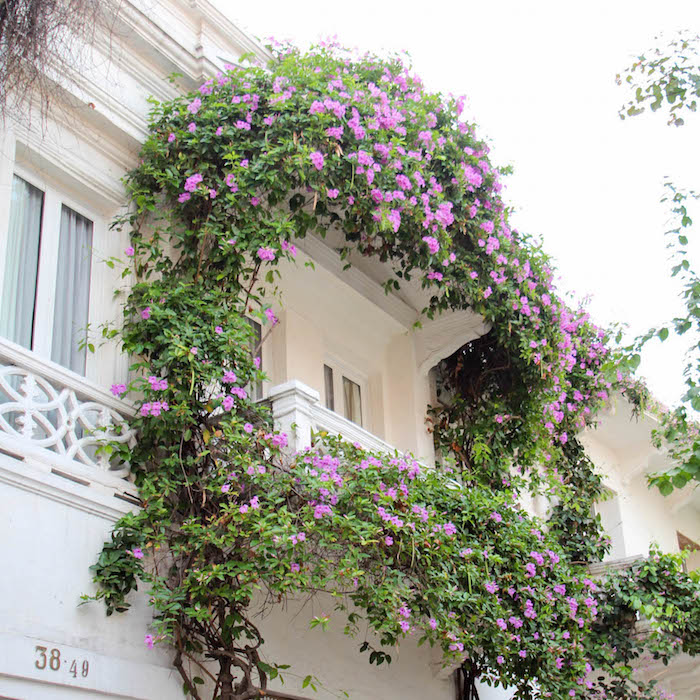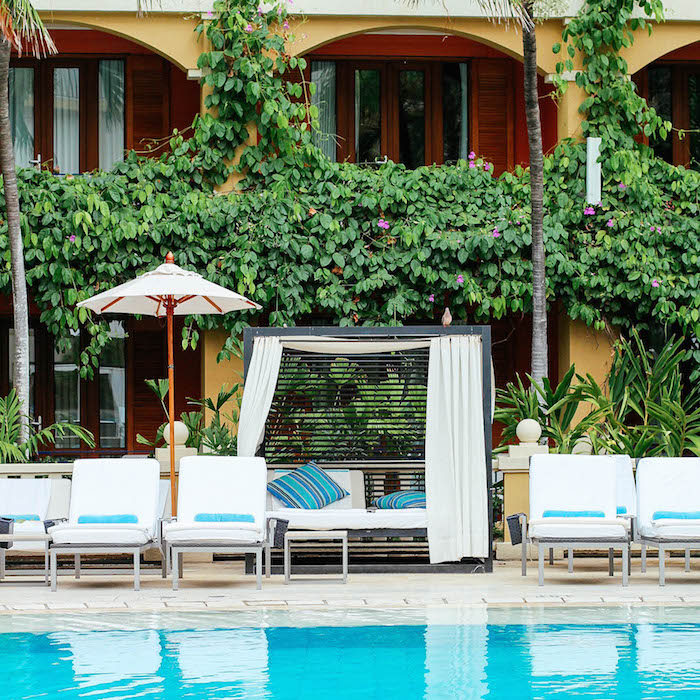 There are also an array of chic hotels around town. This was a view of our hotel pool at the Sofitel Santa Clara. We chose it because of the pool since we knew we wouldn't be able to hit the beach daily.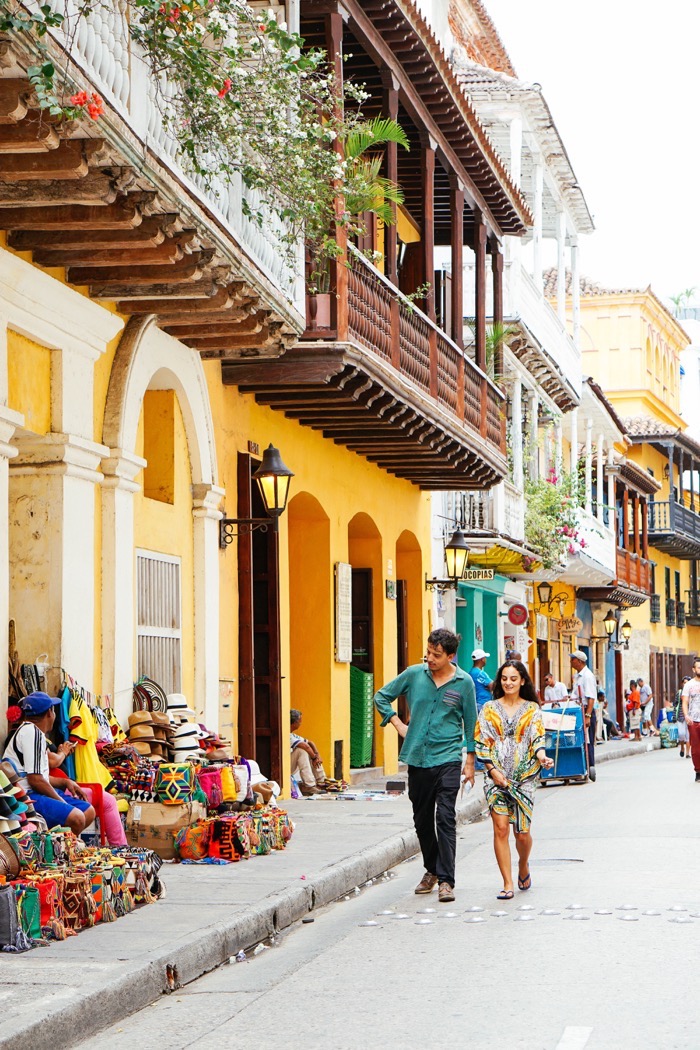 You can also find great shopping right on the streets with plenty of panama hats, jewelry and mochilla bags for sale at excellent prices.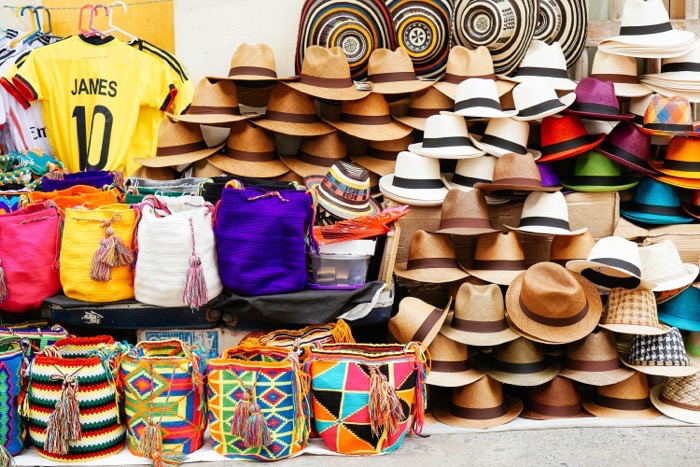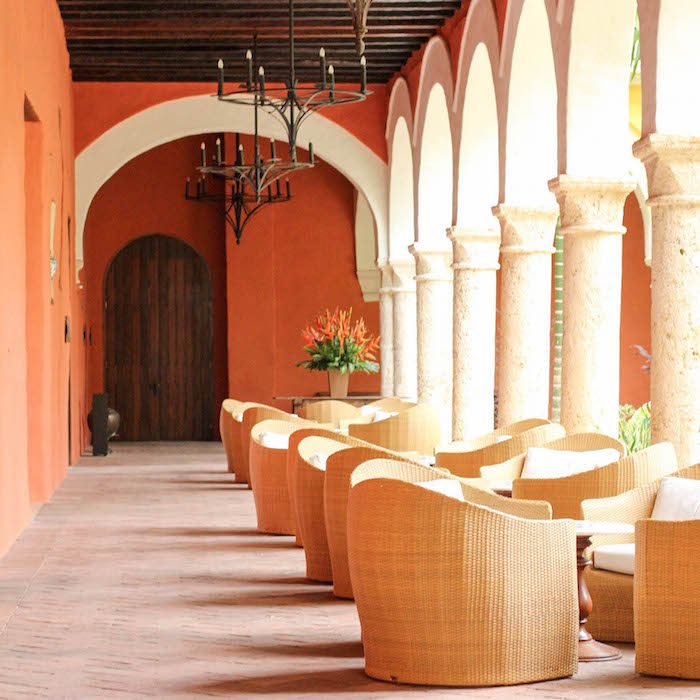 Another view from inside the Sofitel Santa Clara which has such beautiful open air veranda's all throughout the property.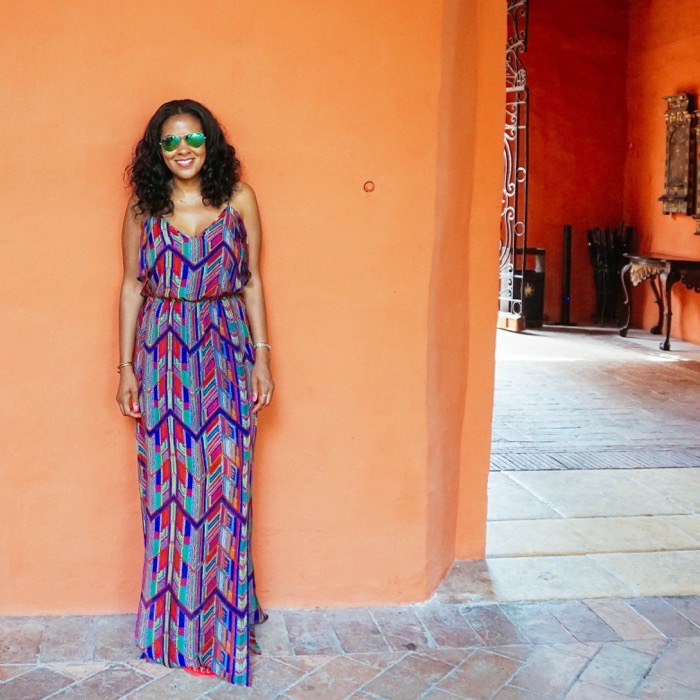 Here I am ready to hit the streets for a day of sightseeing in my favorite Ella Moss maxi dress. (It's currently on sale here and here!)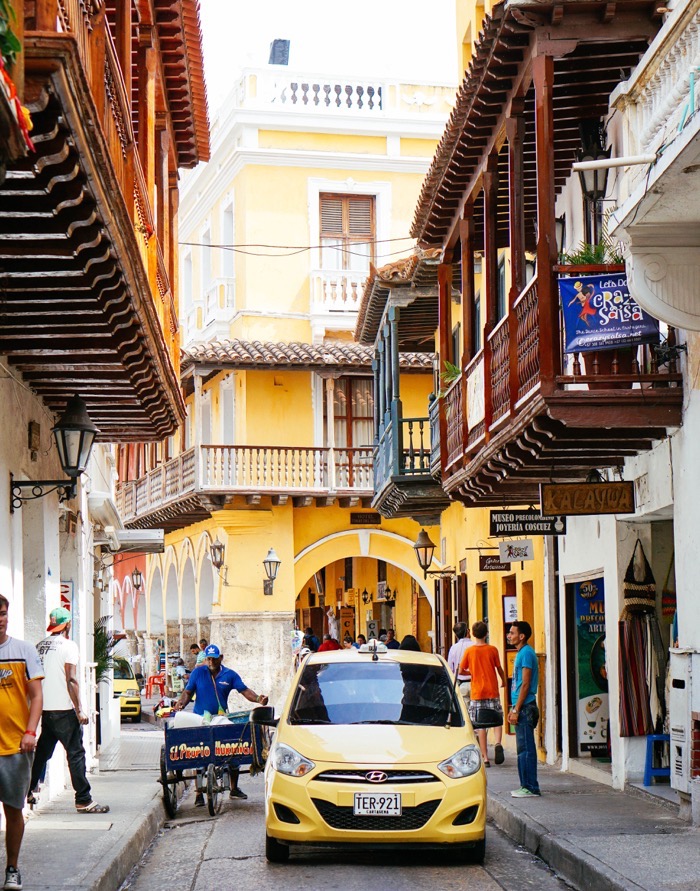 This gives you a sense of how narrow many of the streets are in the old town!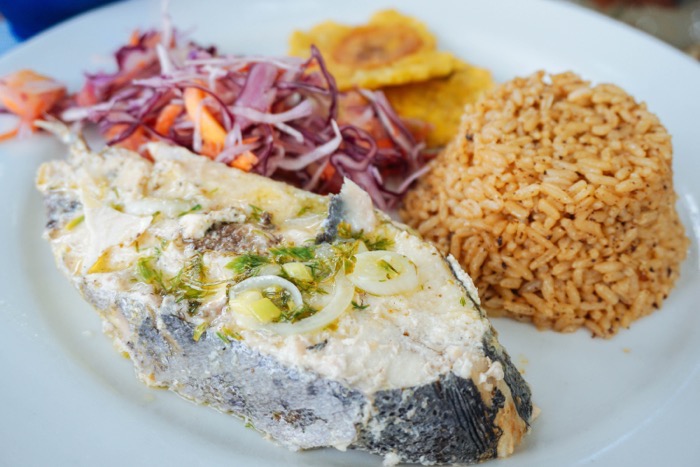 Every restaurant had such amazing, fresh seafood. We ate the most delicious fish and shellfish the entire time we were there!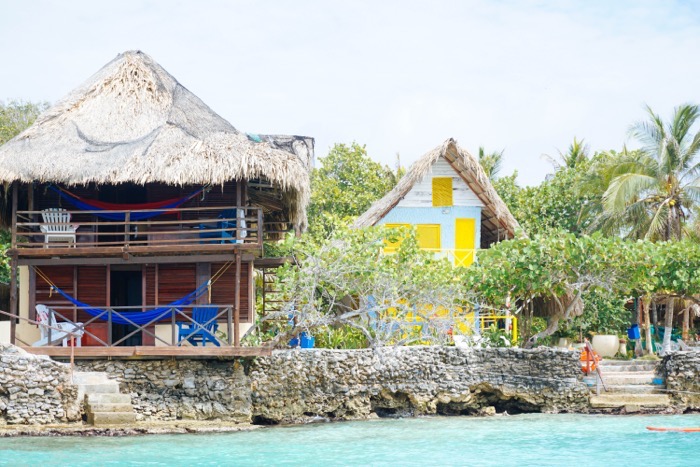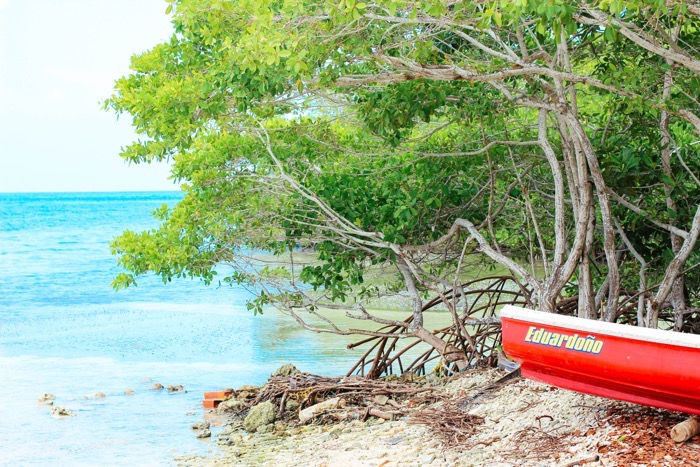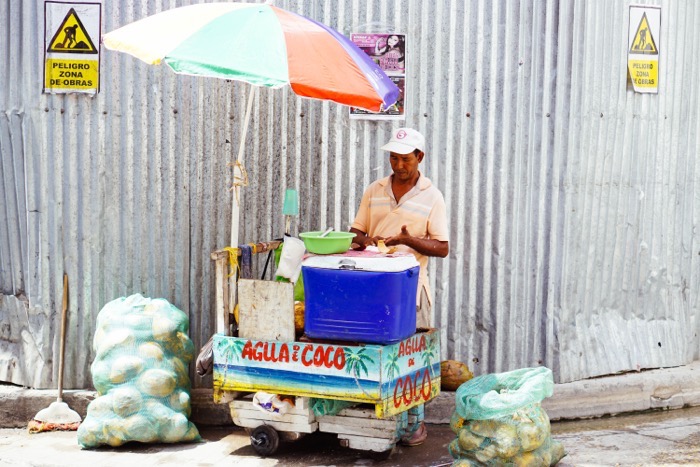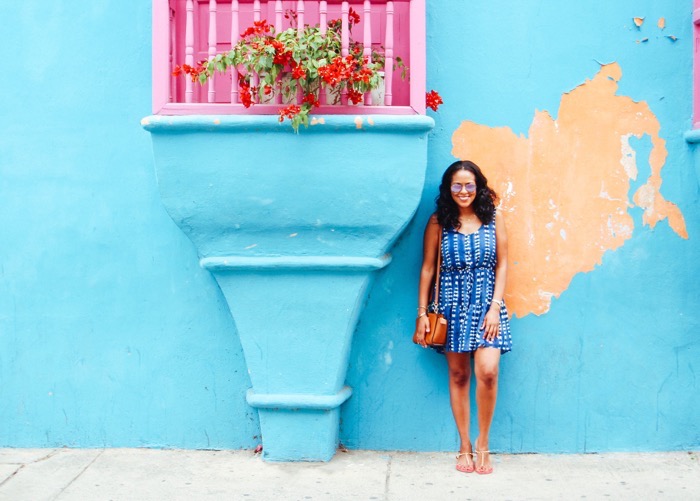 Blending in with the colorful buildings in my favorite J. Crew beach dress!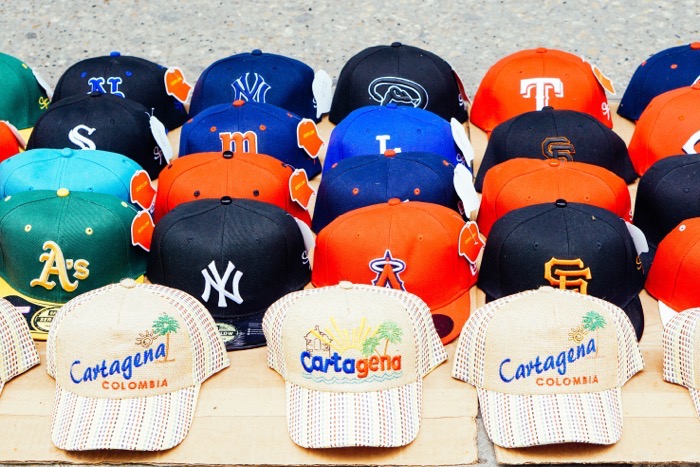 I loved the irony of this scene. You find souvenir hats from Cartagena and one for your favorite American baseball team right on the street:-D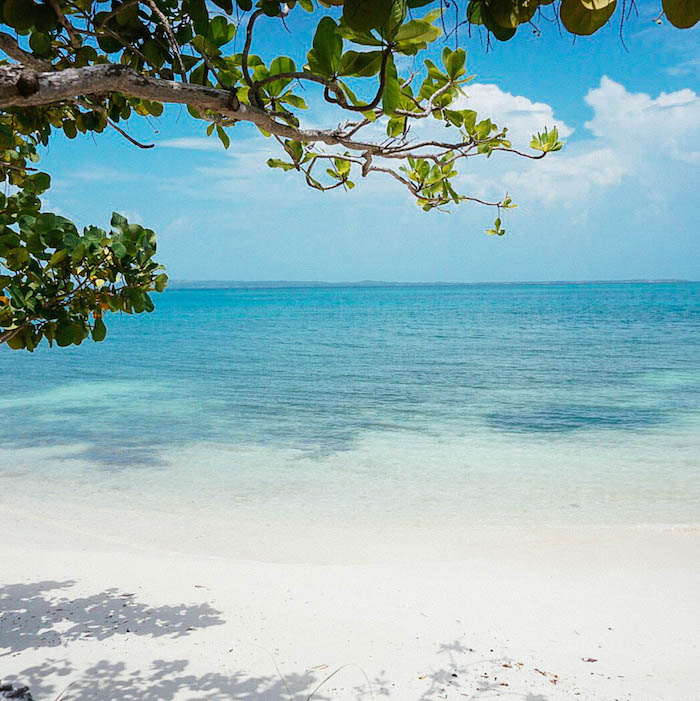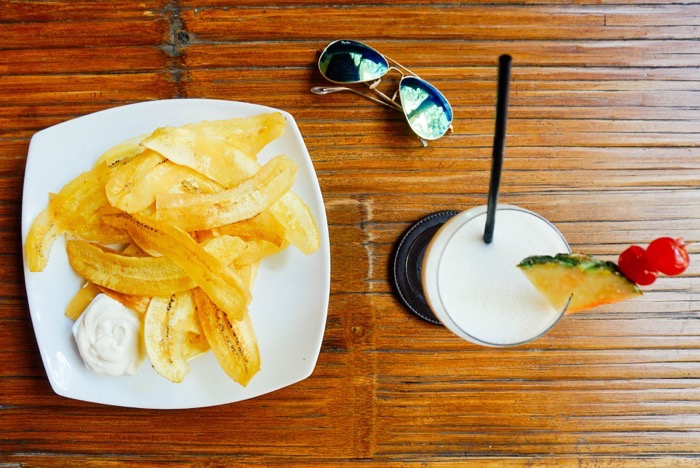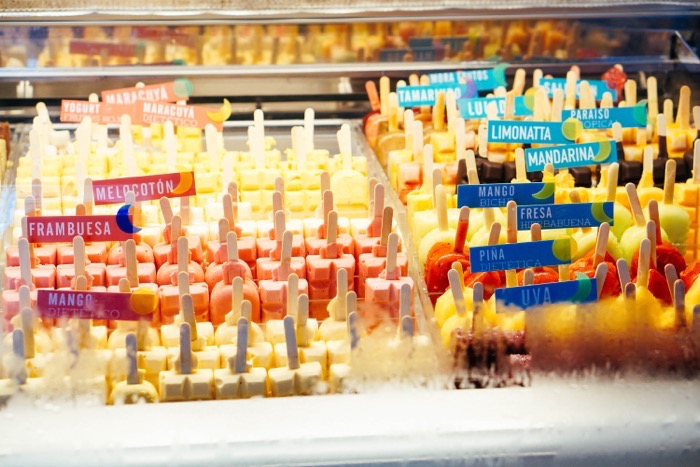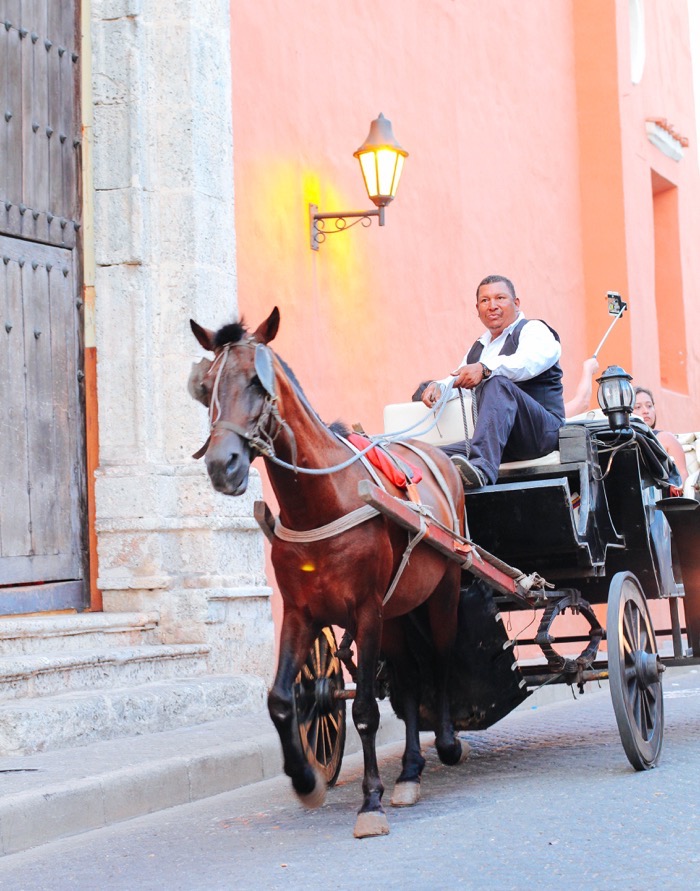 The click clack or horse drawn carriages are a familiar sound on the streets of the Old Town as it's a popular way  for many tourists to get around.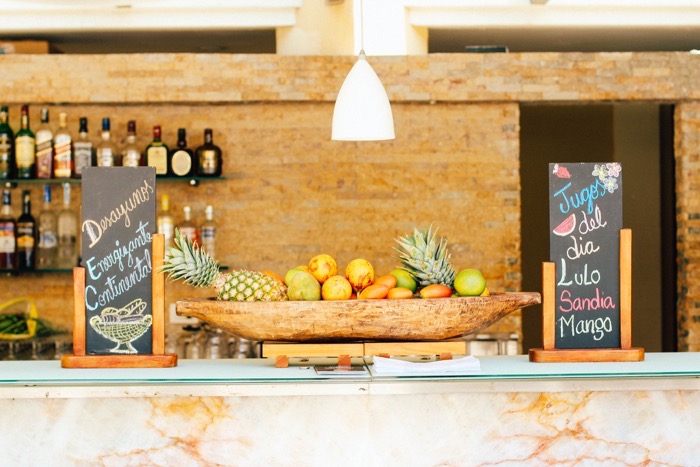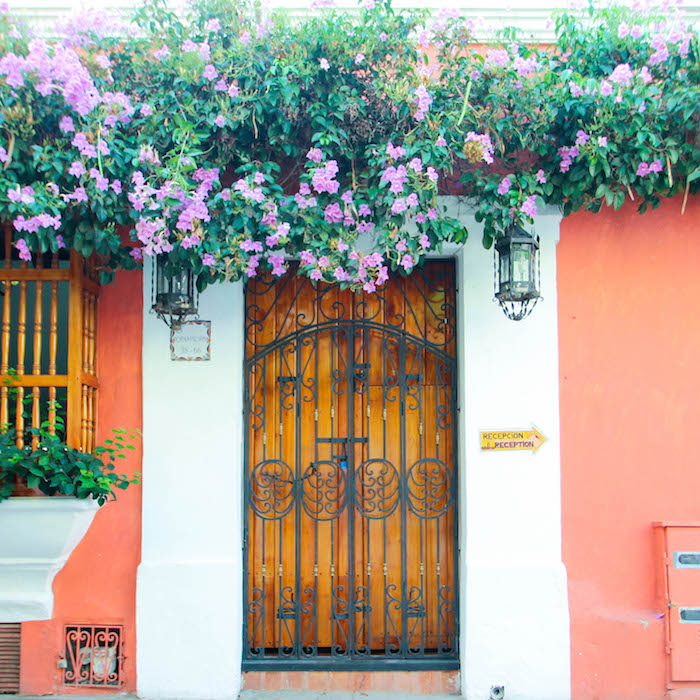 Check out Nicole's Dominican Republic travel diary here!