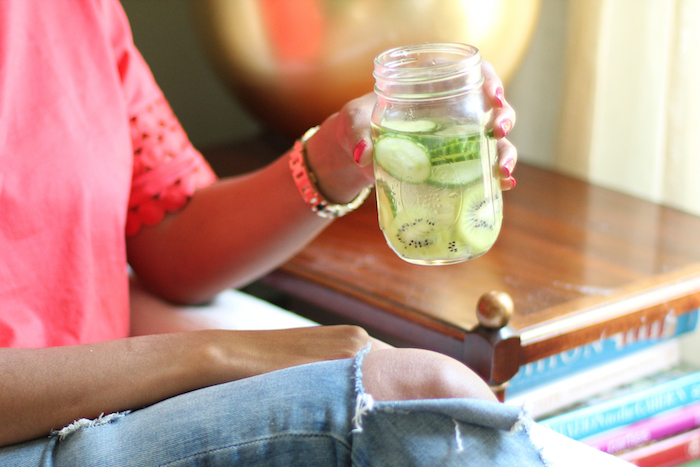 I'm totally guilty of never drinking enough water but as I'm sure you know, staying well hydrated SO important! Whenever I do drink ample water I always have more energy plus I see a major difference in my skin! I have less breakouts and off the charts moisture levels! Plus water helps boost metabolism, aids digestion and is just good for your body overall. So even if it's just for the purposes of vanity (ha!) I'm making it a habit to drink more water no matter what. To make drinking water way more fun, I've been spicing things up by experimenting with different infused flavor combinations. I'm talking way beyond the typical lemon slices your water trick. You can infuse your water with many different fruits, vegetables, herbs or spices. The great thing about infused waters is that there really isn't a set recipe. You can make a large batch, a small batch and add as much or as little ingredients as you'd like. The possibilities are endless! Just get creative and experiment like I did to find the flavor combos you like best. A few tips to keep in mind… First – its good to let your ingredients infuse into the water for at least four hours or even overnight to get the maximum flavor benefits. You can refill your water a few times to let it infuse again (I always do!) but the flavors will not be as pronounced the second or third time around. If your tastebuds are on the sweeter side, use more fruits and if you like a more crisp and refreshing taste, try a light vegetable such as cucumbers paired with an herb or a tart fruit. My favorite combo of the moment is cucumber and kiwi which I'm drinking in the photo above! And below, are a few more of my favorite flavor combinations to inspire you. Mix up a batch of your own and enjoy!
CUCUMBER & MINT INFUSED WATER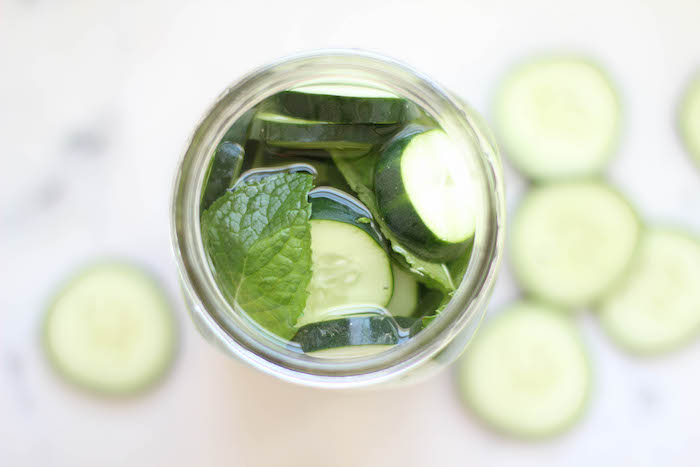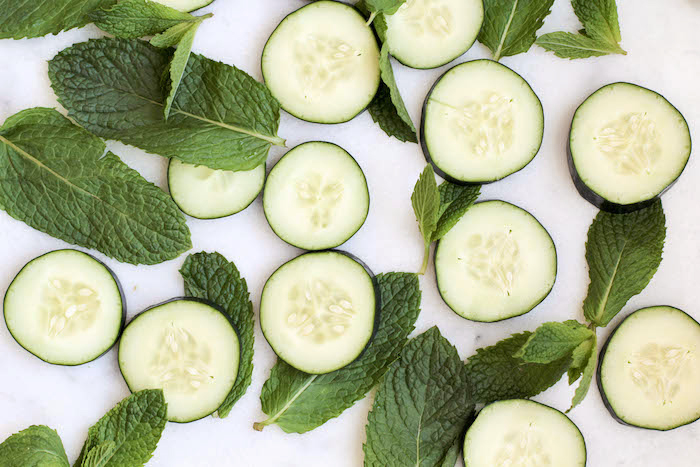 WATERMELON & BASIL INFUSED WATER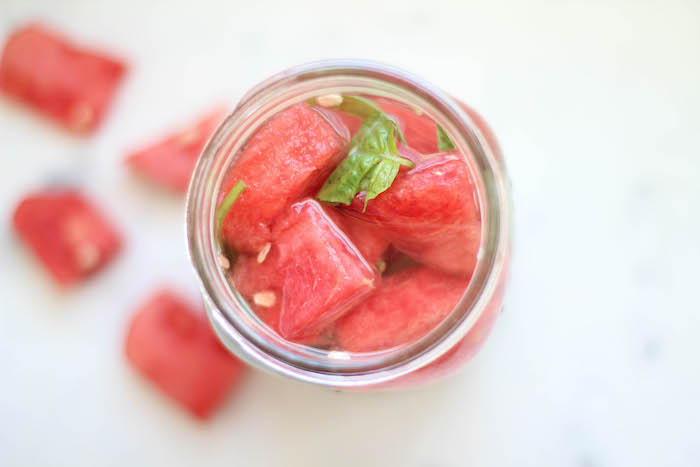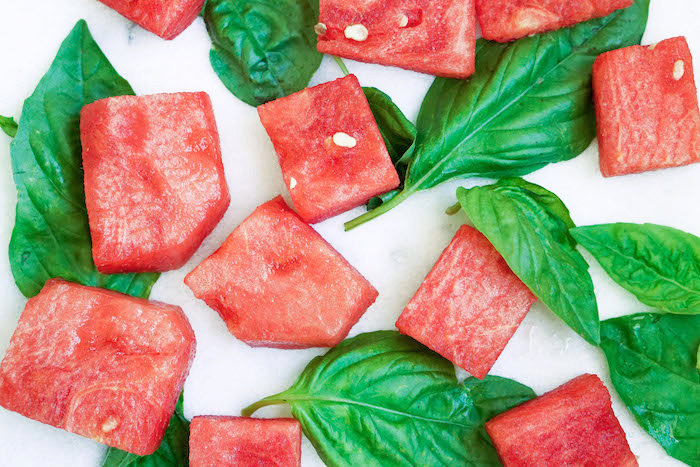 PINEAPPLE & GINGER INFUSED COCONUT WATER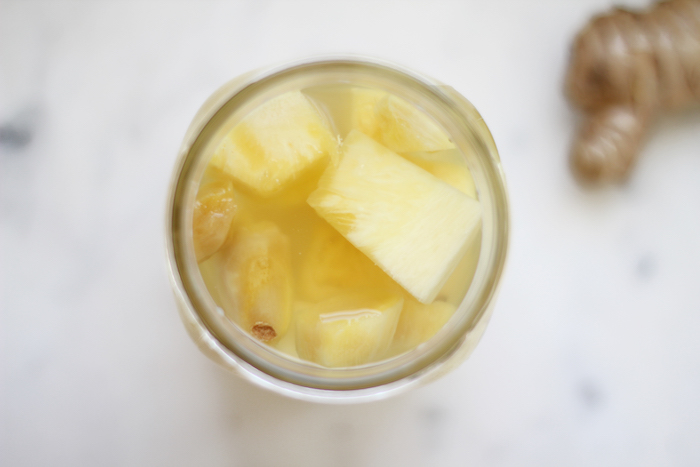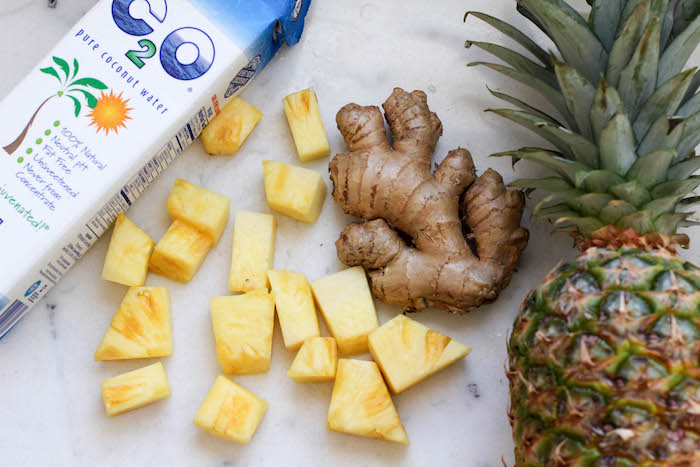 If you like the taste, coconut water is great to add to the mix when it comes to staying hydrated because its filled with healthy nutrients and electrolytes!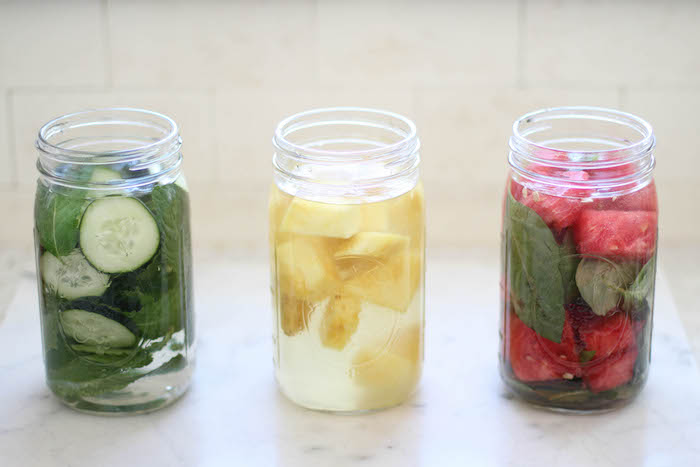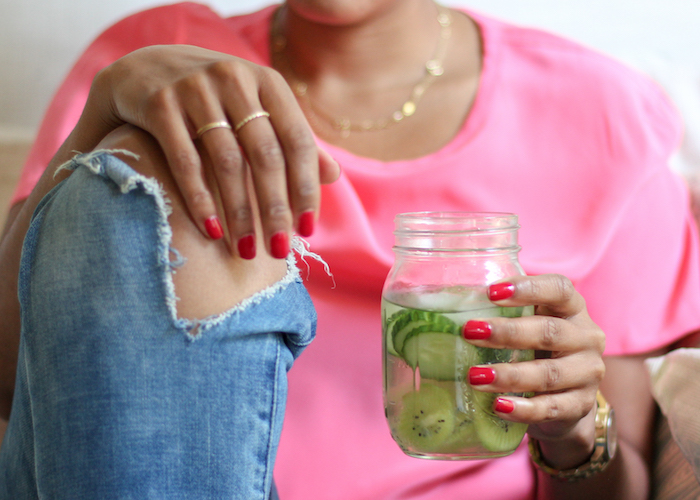 KITCHEN ESSENTIALS