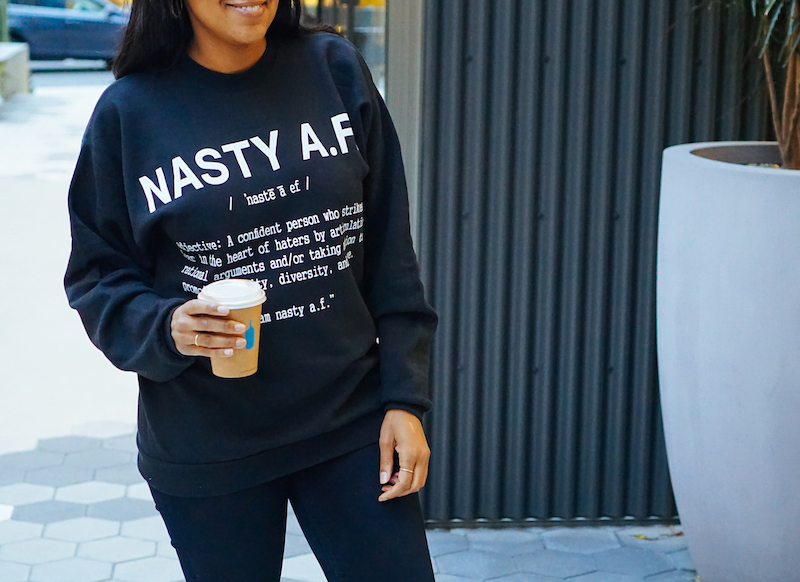 I recently posted a photo of myself wearing this "Nasty AF" sweatshirt on Instagram and received a ton of comments from followers saying how much they loved it and asking where they could buy one. The shirt defines what Nasty AF means and reads:
adjective: A confident person who strikes fear in the heart of haters by articulating rational arguments and/or taking action to promote equality, diversity and love.
It's essentially a feminist statement promoting the values of equality, inclusivity and basic human kindness. I purchased this right off of an ad from my Facebook feed! Sadly, this exact shirt was a limited edition and is no longer available but in honor of International Women's Day, I've rounded up 20 more of my favorite feminist apparel and products that are sure to inspire major girl power! Which one is your favorite?