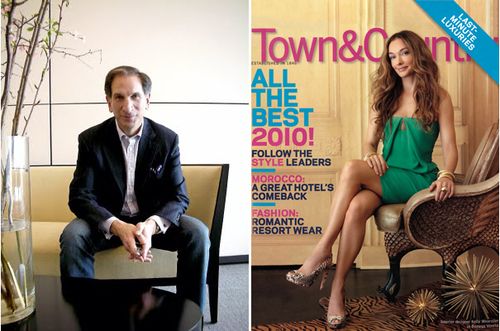 Newly appointed chief editor of Town and Country Stephen Drucker and the magazine's January 2010 cover featuring interior designer Kelly Wearstler.
Major shakeups in the publishing and interior design worlds today! Stephen Drucker, Editor-in-Chief of House Beautiful since October 2005 has just been named Editor-in-Chief of Town & Country. He begins his position on April 20. He succeeds Pamela Fiori who has been EIC of Town & Country since 1993 and will now become Editor-at-Large and work on Town & Country books and editorial projects.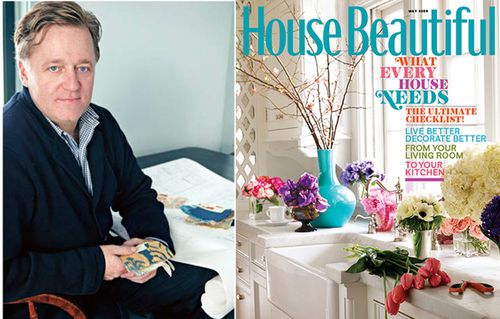 Newell Turner, left will become the new editor-in-chief of House Beautiful
When Drucker steps down to take over at Town & Country, Newell Turner will become Editor-in-Chief of House Beautiful. Turner has been Style Director at House Beautiful since January 2006 and was previously EIC of cottages & Gardens Publications (which publishes Hamptons Cottages & Gardens, Palm Beach Cottages & Gardens and Connecticut Cottages & Gardens.) He also held posts at House & Garden and Metropolitan Home.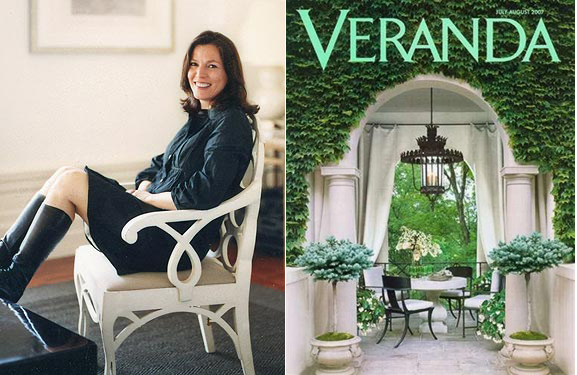 Former Domino Style Director Dara Caponigro is Veranda's newly appointed Editor-in-Chief
At Veranda, Dara Caponigro will take the helm as editor-in-chief succeeding Lisa Newsom who was the magazine's founding editor.  She will begin her new role on April 15. Like Fiori, Newsom will also take on an editor-at-large role and oversee Veranda branded books and editorial projects. Caponigro, was a founding editor of Domino magazine where she was Style Director from 2004 until the magazine folded in 2009. before Domino, she spent 12 years at House Beautiful where she held a variety of posts.
I have a feeling Town & Country, which already publishes two special home issues per year will beef up it's home decor content. I hope that Caponigro will bring a fresh, more youthful point of view to Veranda. And at House Beautiful, it will be interesting to see how Turner's vision will shape the magazine's editorial content. one thing's for sure is that change is good and I can't wait to see how these new appointments shape the growth of these three well-established publications!