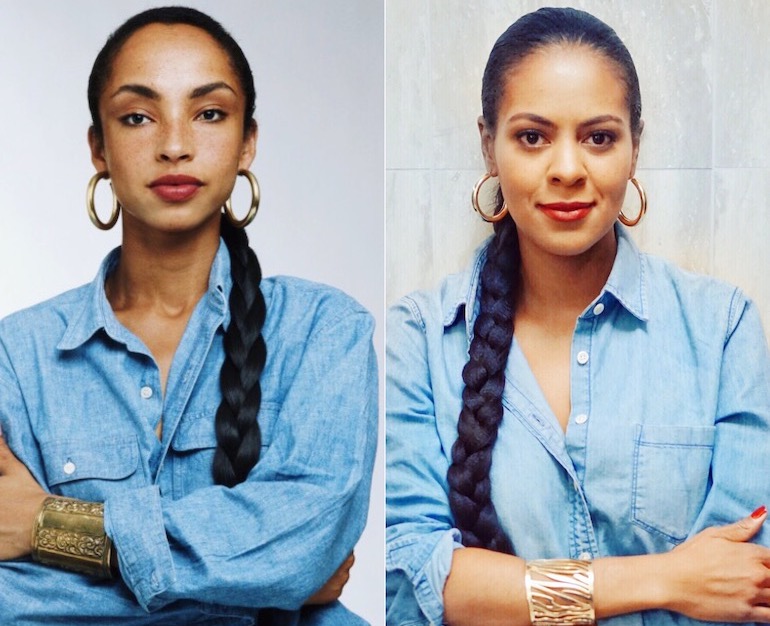 I'm usually a super last-minute planner when it comes to just about everything. So when Halloween rolls around I usually don't participate because I can never quite manage to get a good costume together in time.  Last year was an exception. I had a last-minute halloween party which was also a combined birthday party for a good friend, so I had to go and I was forced to get creative and come up with a quick and easy costume that didn't cost a ton of money. My solution? Sade circa 1985 with her iconic denim on denim look. I'm sure you remember it…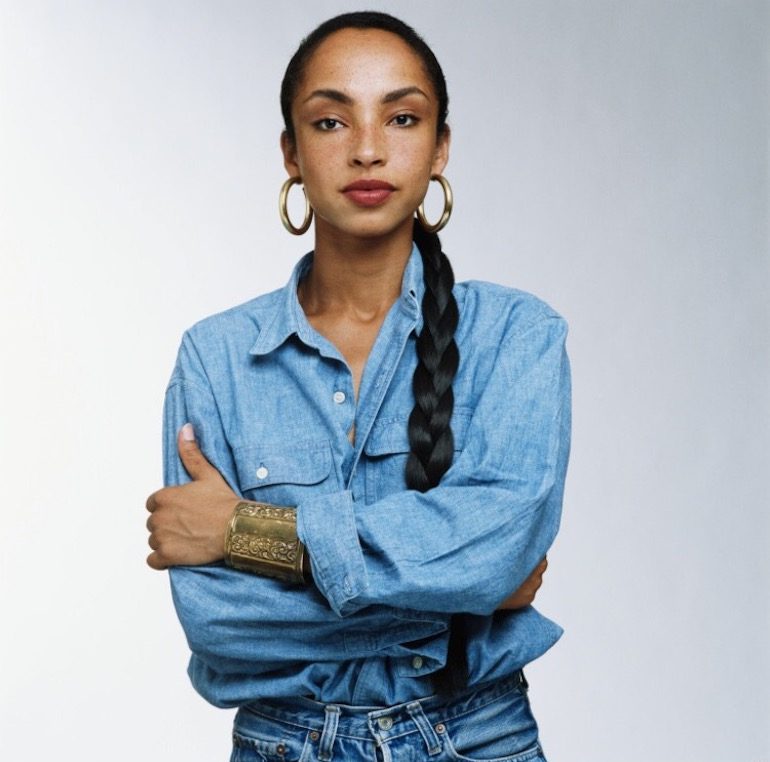 Even though this was in the mid 80s, this look is totally timeless. Slicked back hair, long, flowing braid, bold red lips and denim on denim with pops of bold gold jewelry. This was actually pretty easy to recreate since I have plenty of denim in my wardrobe.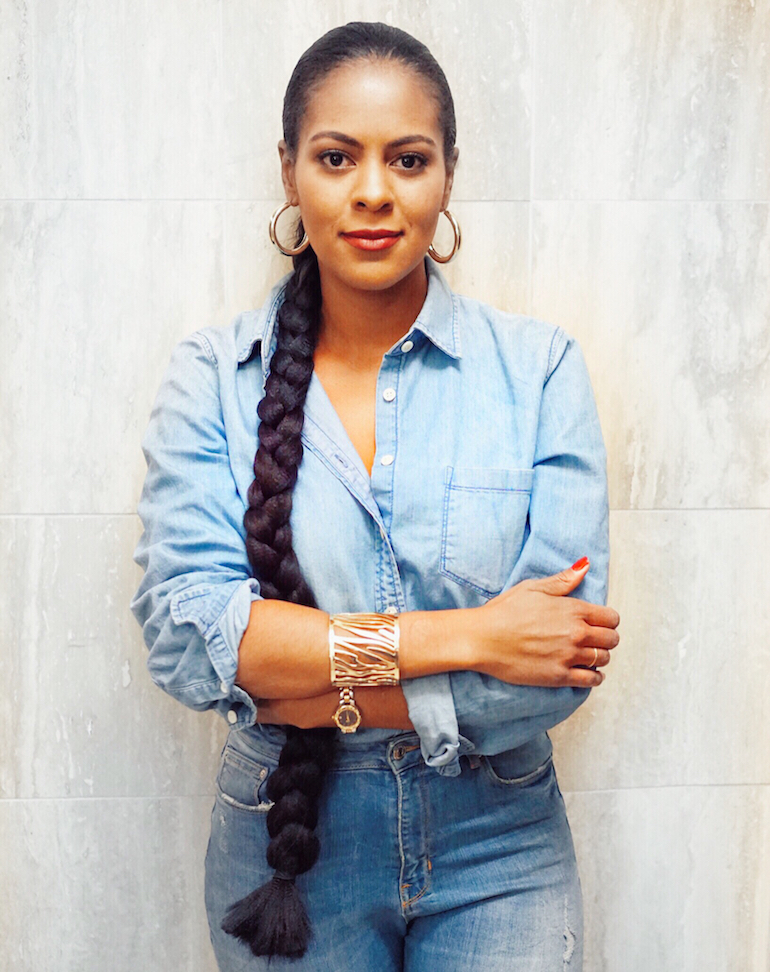 Here's how I channeled the look. I ended up running to H&M and spent about $10 on the gold cuff and big hoop earrings. Then I bought a pack of extra-long braiding hair from the beauty supply store and I had an instant costume!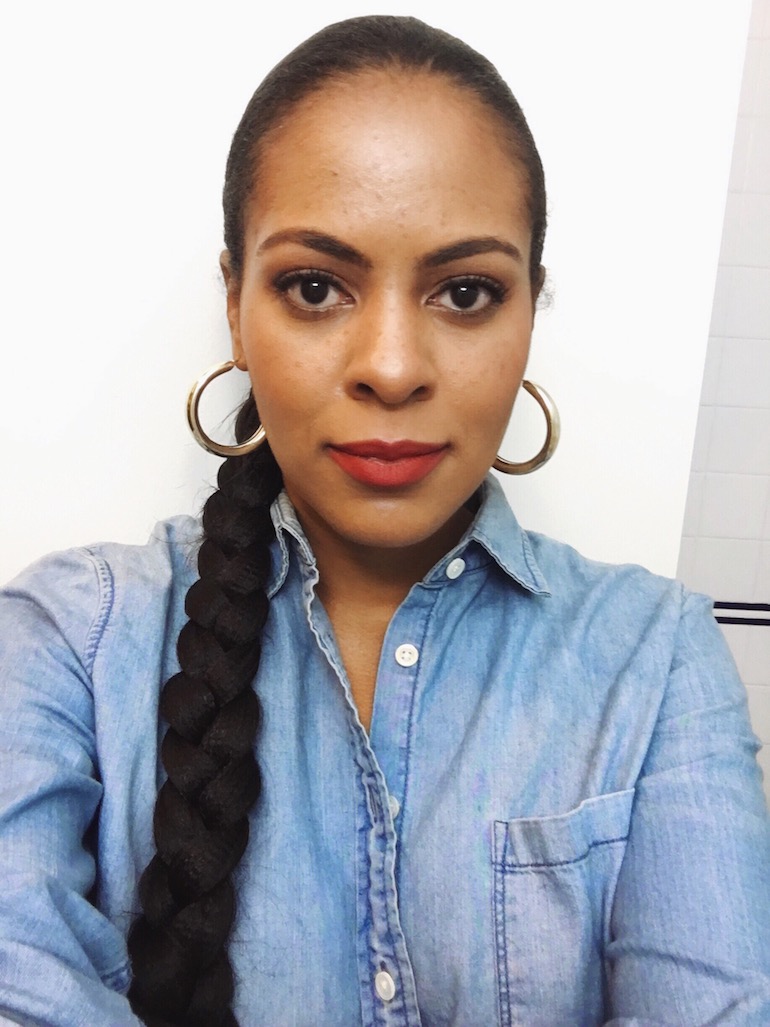 A big part of getting this look right was the hair and makeup. I slicked my hair back into a ponytail and used this easy tutorial to create the long hair braid in about two minutes! Then I did my makeup and used a brown eyeliner pencil to dot subtle faux freckles all over my face to like Sade. Finally, I finished off the look with a deep berry red lip.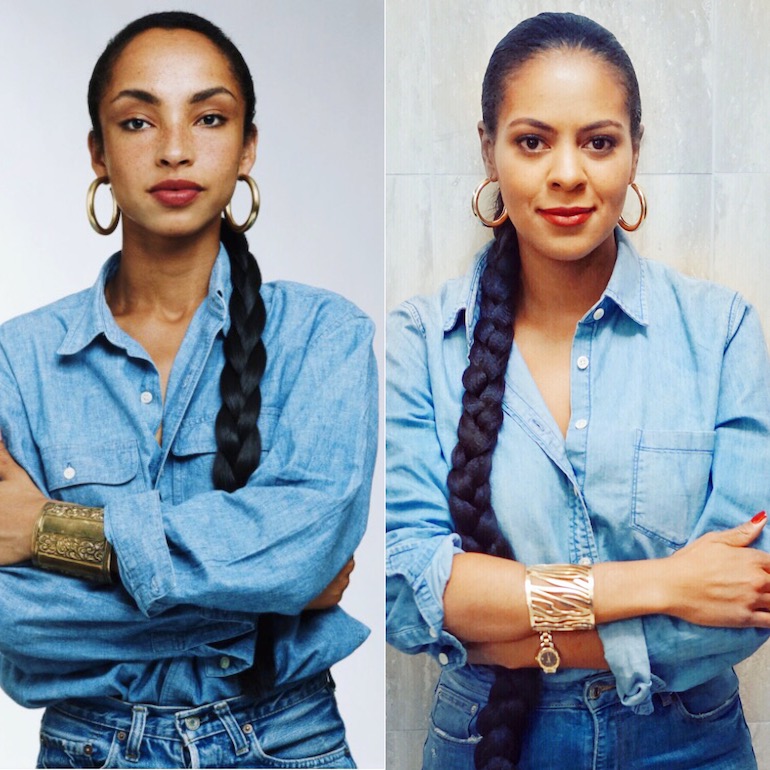 Here's the side-by-side comparison. This costume was one of my best Halloween looks and it took such little effort! I think I nailed it! What do you think? Check out some ways to get the look below. Have fun Halloweening! xo

Shop the Post