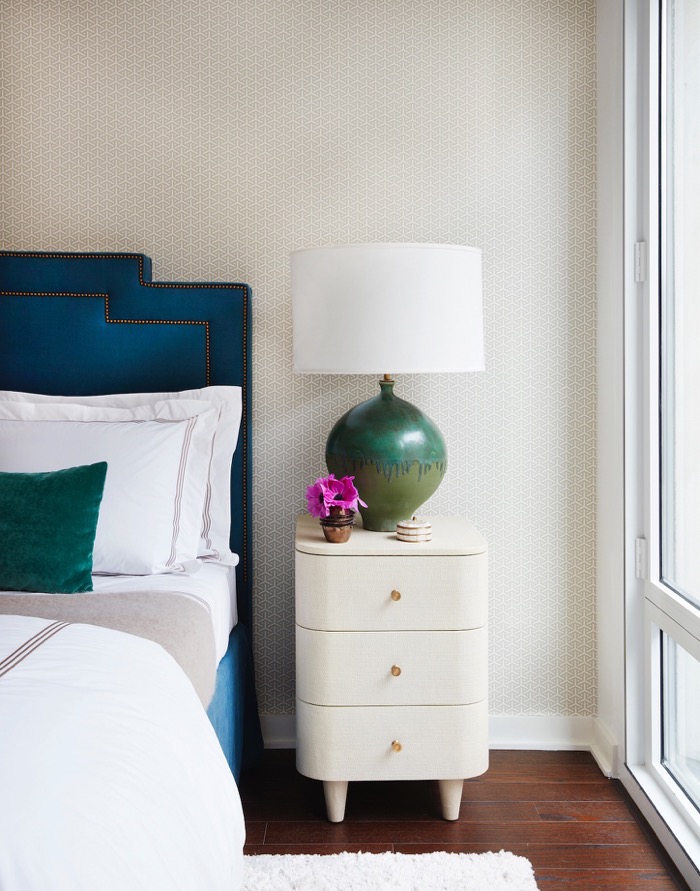 Last week I shared a peek at the living space in an alcove studio model apartment I designed recently and now I'm excited to share a peek into the bedroom. Whenever I'm designing any space, I love to layer on the texture and pattern. Here, I kept the space neutral because it was a model apartment and needed to have a wide appeal but with the addition of a few key elements such as the geometric patterned wallpaper, boldly colored bed and a statement lamp, the space feels colorful and packed with personality. The textures were very important here as well. Even though the wallpaper is flat the pattern has kind of a three dimensional feel which creates the illusion of texture. Then I incorporated a shaggy rug plus that fab lacquered raffia nightstand which has such a rich texture. On the bed, I also balanced different textures to create more interest. There's the teal linen upholstery on the bed, crisp white sheets, a plush mohair blanket and a velvet pillow for contrast. And the lamp has the most beautiful dripping glazed effect with two lovely shades of green. This just might be one of my favorite bedrooms yet! It proves that even when you're working in a small space, you can still make it feel grand and luxurious. (Click here to see the floorplan from my previous post.) See more photos of the space plus how to get the look below! What's your favorite element in this room?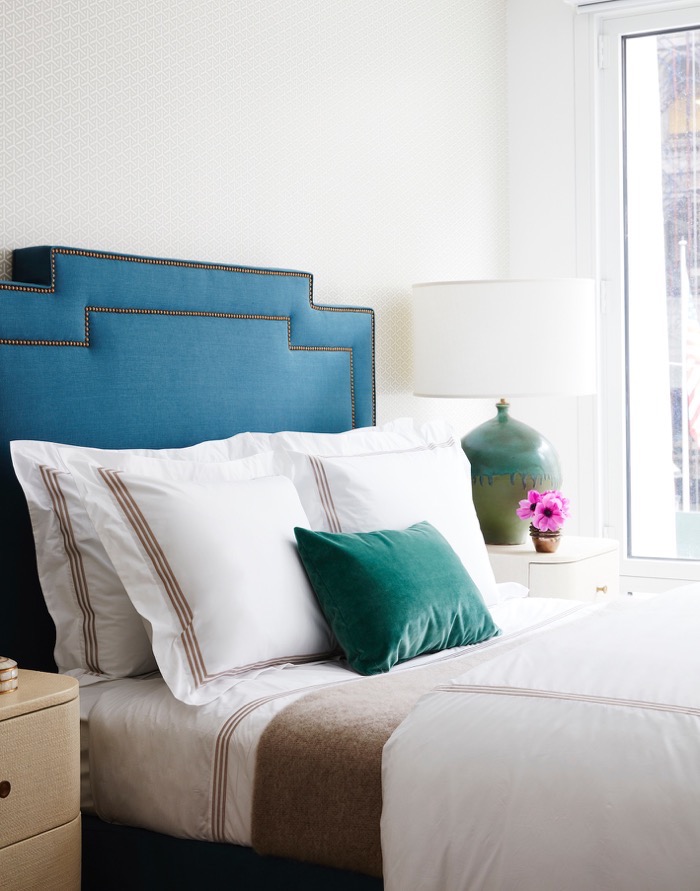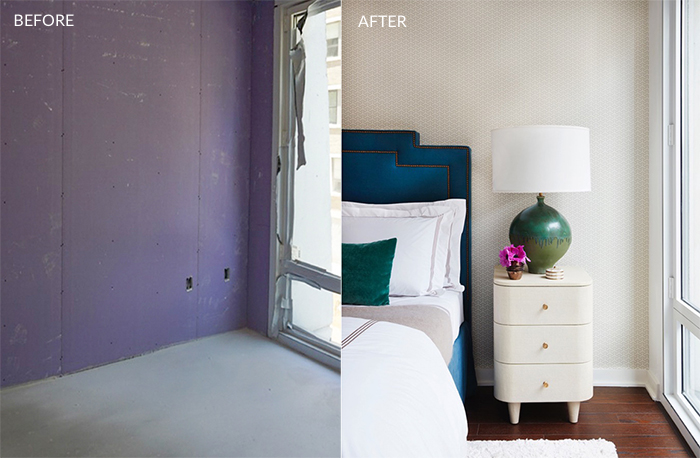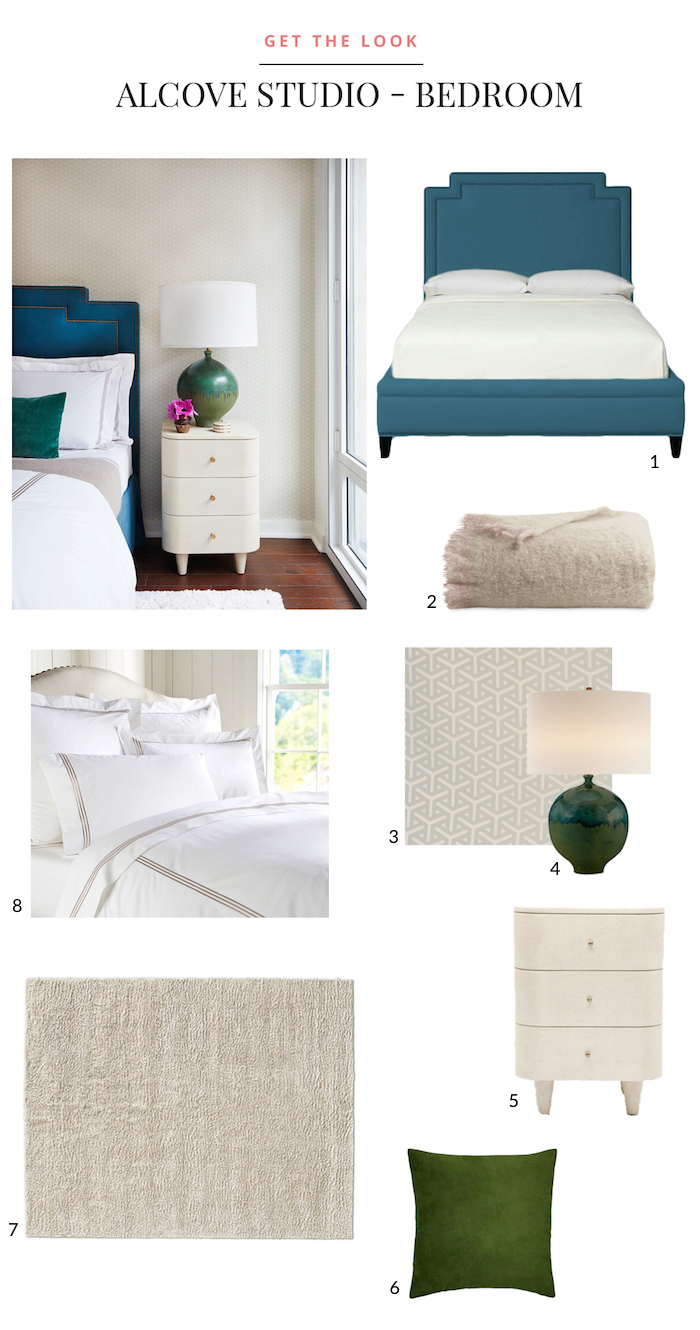 1. Bed / 2. Mohair Blanket / 3. Wallpaper / 4. Table Lamp / 5. Nightstand / 6. Pillow / 7. Rug / 8. Duvet Set
PS – See the Living Room from this project here!