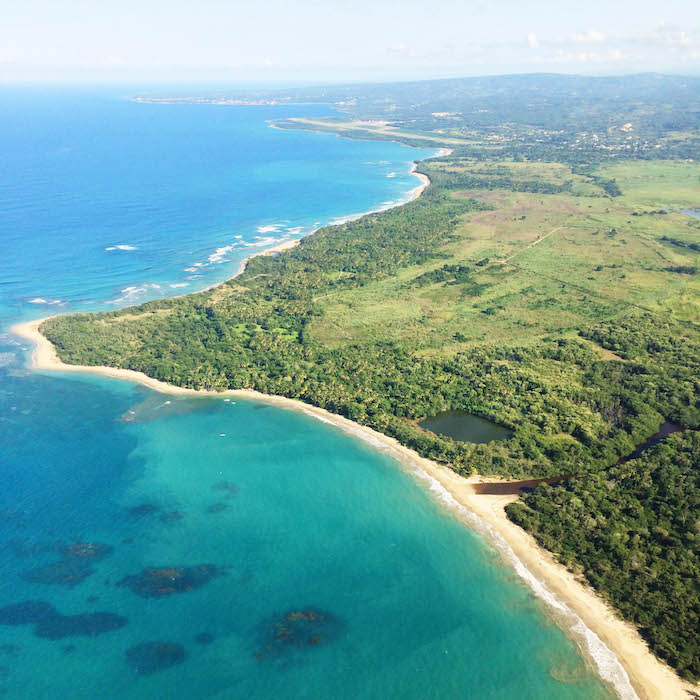 A few weeks ago in a moment of spontaneity, I decided I needed a vacation so I booked a flight to the Dominican Republic and three days later I was off! I chose DR because I wanted to go somewhere that was no more than a 4 hour nonstop flight from New York and where I could get a great rate at a great hotel that wasn't too remote. I went alone with absolutely no agenda and spent five glorious days soaking up the sun with nothing to worry about except whether to order a pina coloda or a strawberry daiquiri and moving myself from the pool to the beach and back. It might seem intimidating to go on a vacation alone but it's completely empowering and I encourage you to try it if you haven't. And for me, living in New York where I'm constantly surrounded by people all day long, I've come to relish these moments of solitude.  All I need is a quiet, well-designed boutique resort with a great pool, a spa and a beautiful beach. This time I stayed at Casa Colonial in Puerto Plata. I hope you enjoy this little photo diary… I'll kick it off with a look at the hotel's gorgeous interiors!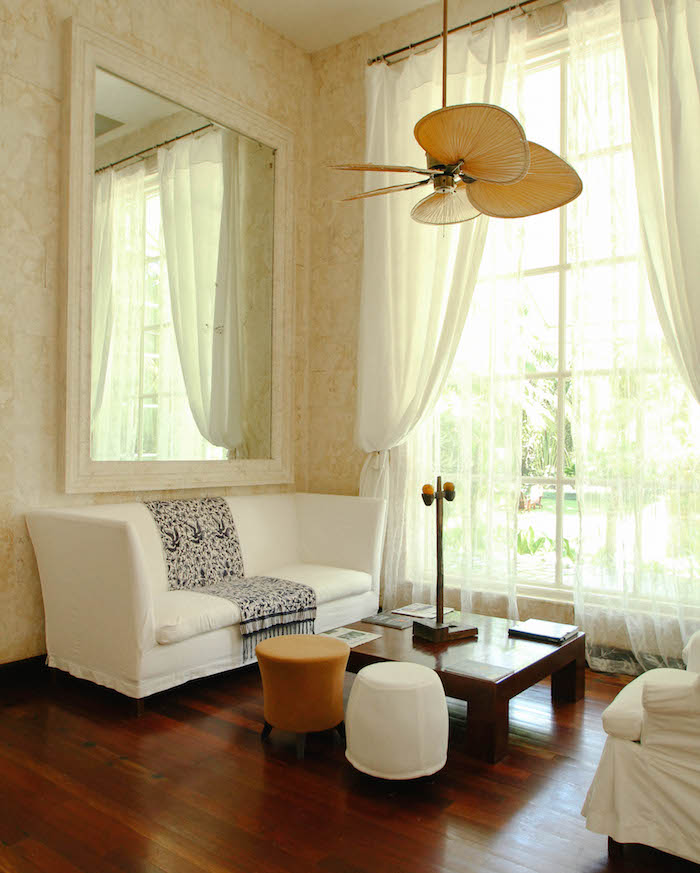 As the name suggests, the interiors at Casa Colonial have a very British Colonial feel with lots of heavy hardwoods, white slipcovered upholstery, cane back chairs and rattan accents throughout. This set of photos showcases some of the property's public spaces including the lounge, bar and restaurant which were all so beautiful. The hotel was absolutely perfect for me – so tranquil and serene and so so quiet which is exactly what I wanted. If you're looking to "turn up" this probably isn't the place for you…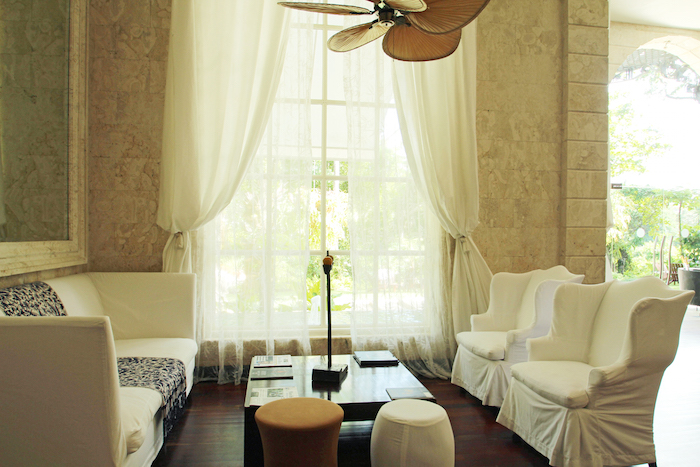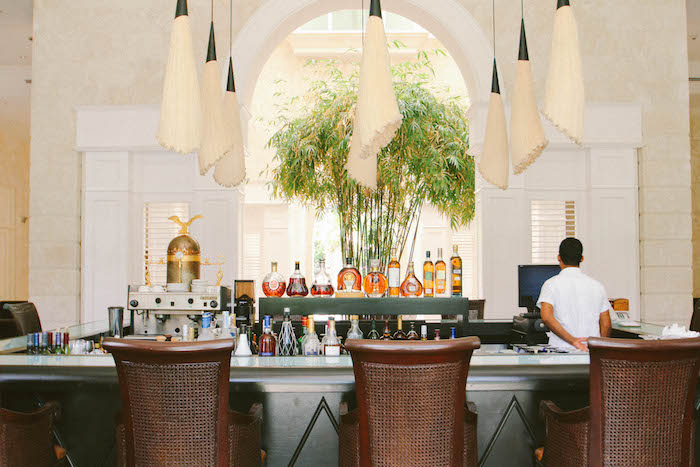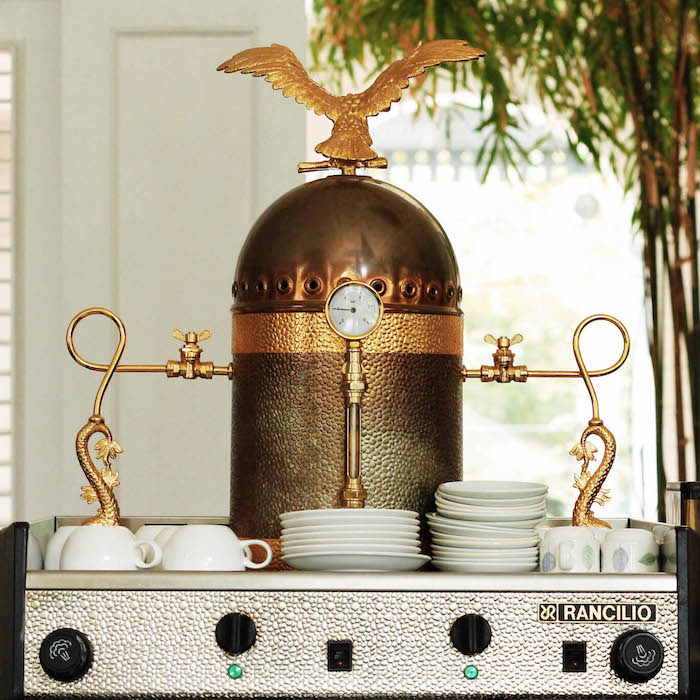 How beautiful is this coffee machine? By the way, Dominican coffee is THE BEST! I wanted to bring some back home with me but I forgot to pick some up on my way out of town and was so bummed:(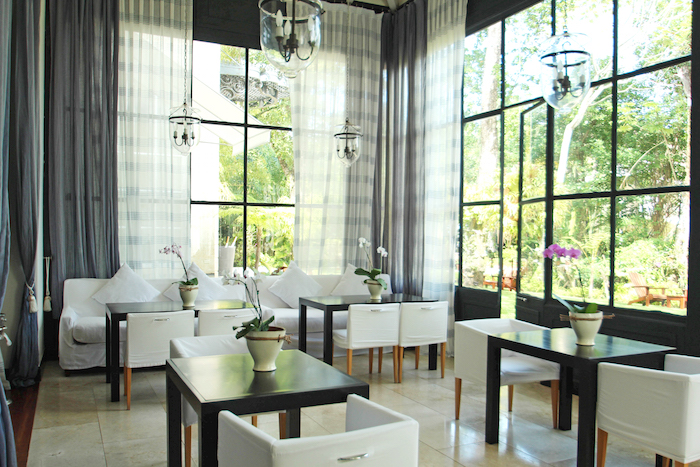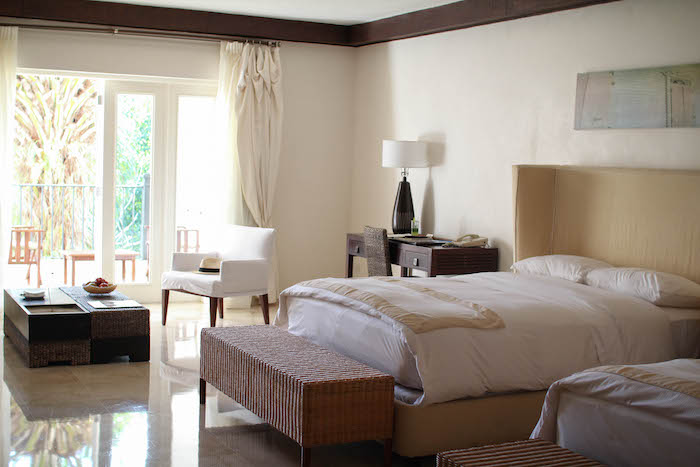 This was my room which was quite spacious. I didn't snap any pics of the bathroom but there was a luxurious deep soaking tub with an open view into the room and the garden beyond. I chose a garden view suite simply because of cost but there are also suites with amazing views of the ocean.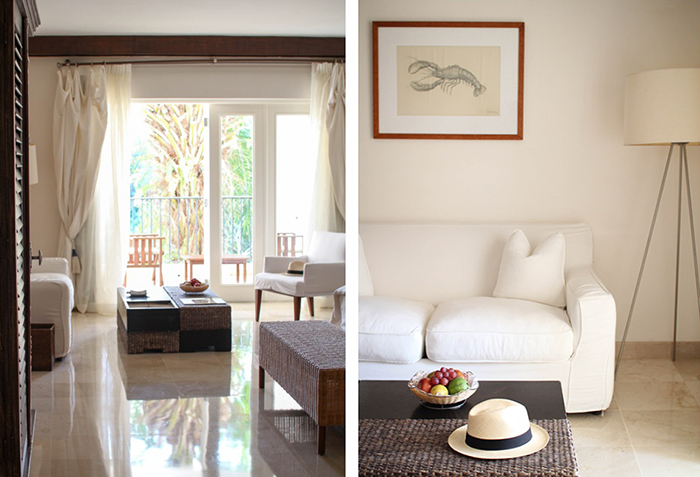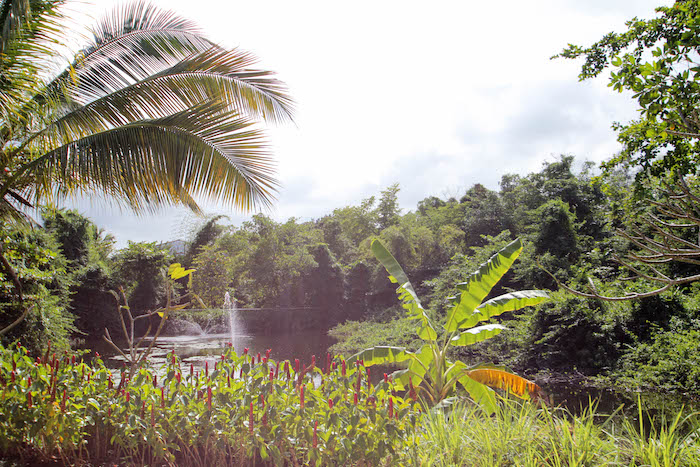 This was the view from my room. I wish I could wake up to this every day!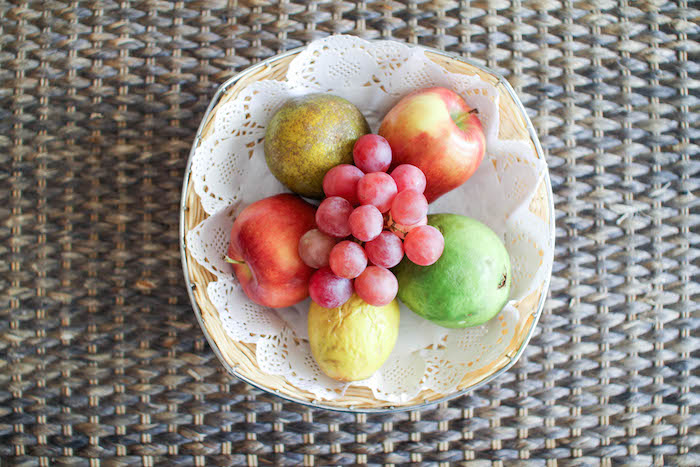 Each morning I enjoyed some fresh fruit and a cup of coffee in bed or on the balcony before heading up to the rooftop pool for breakfast…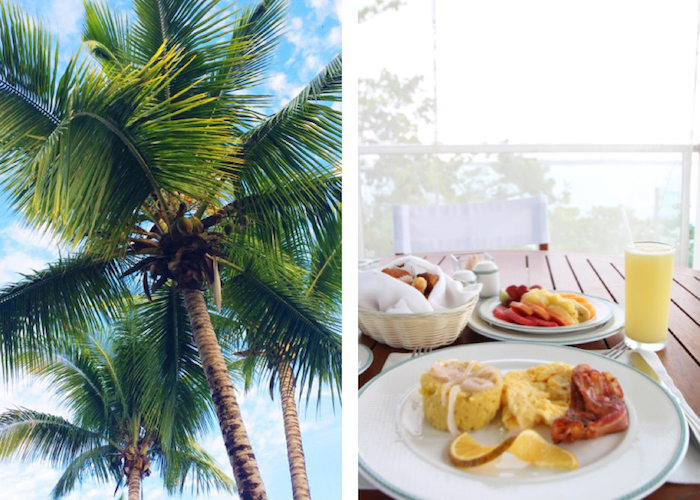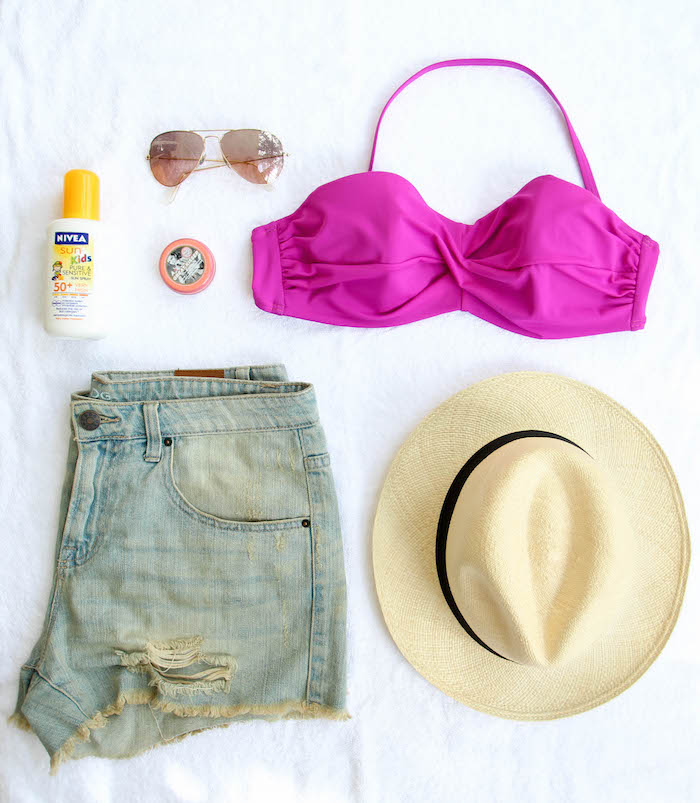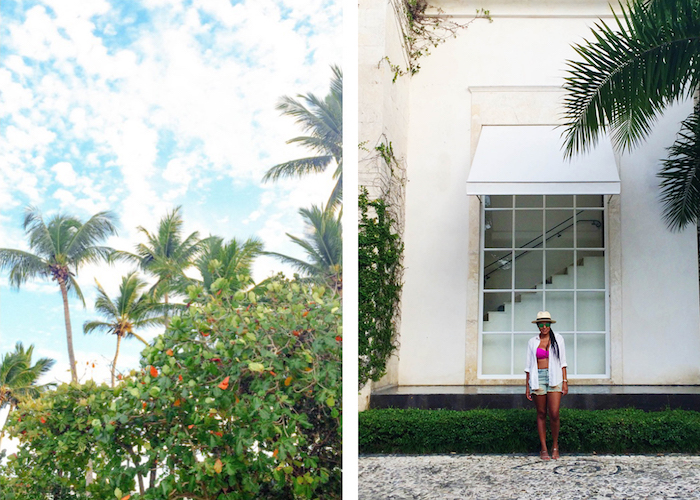 During the entire trip I never actually put on real clothes! My daily uniform consisted of denim cutoffs, a cute bikini, my Ray Ban aviators and favorite Panama hat from J. Crew. Sunscreen and a good lip balm were also daily must haves.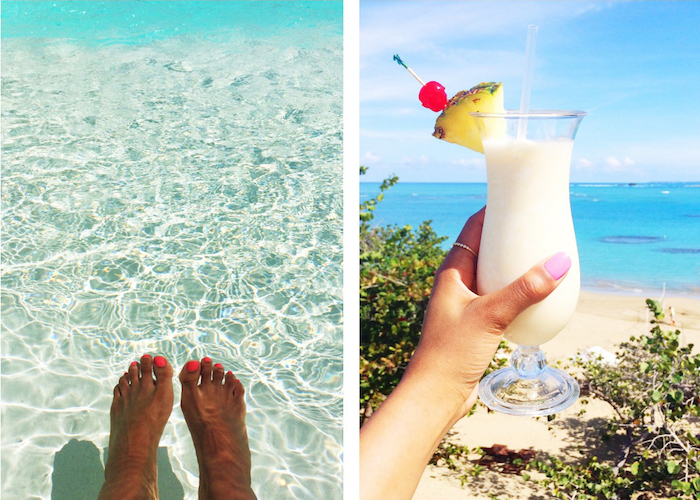 I actually enjoyed the hotel pool more than the beach. It was very quiet, the bar and servers were always close by and although the beach was private to hotel guests, there were local peddlers walking up and down constantly trying to sell you stuff which I didn't love. I ended up spending a majority of my time at the pool which was an infinity pool on the roof, overlooking the ocean and quite heavenly. The next few photos show a partial view of the pool deck.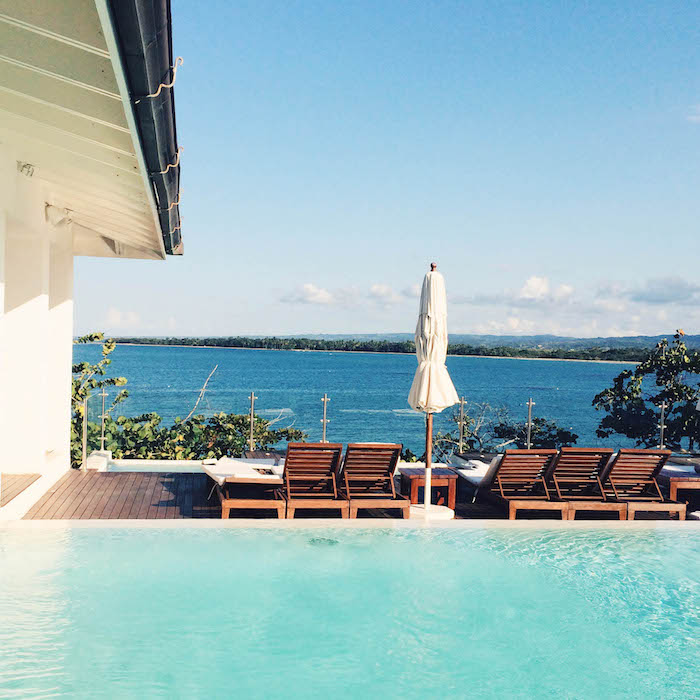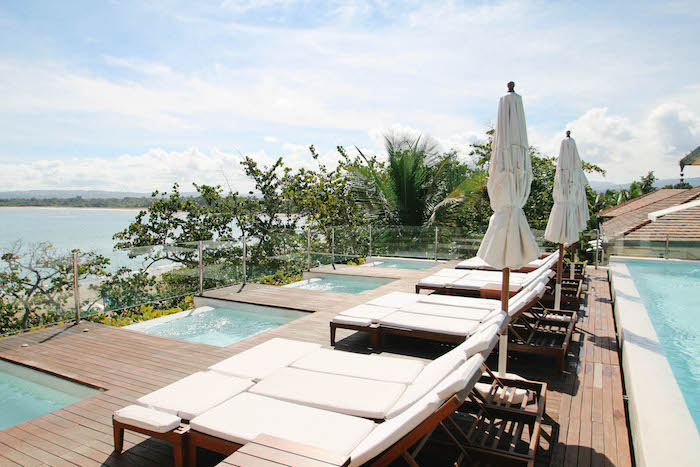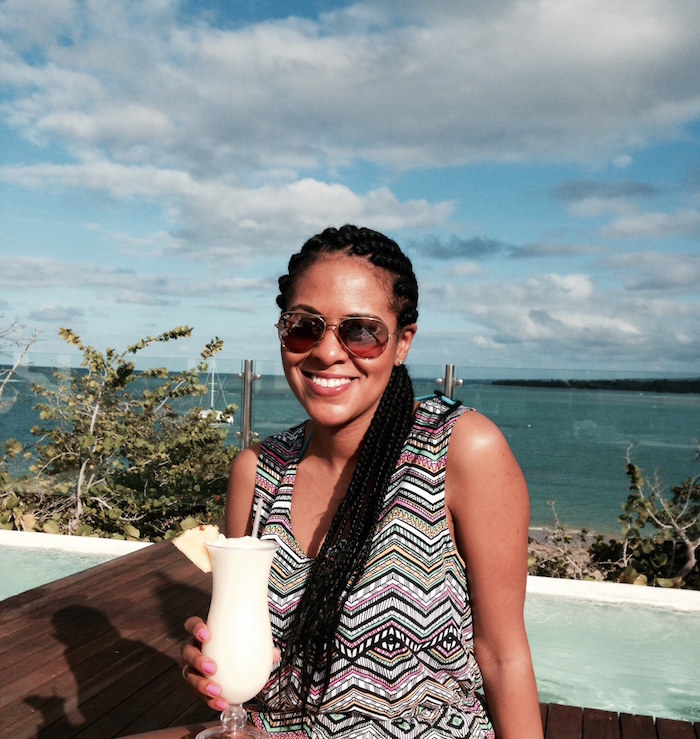 One day while at the pool I actually recognized a familiar face which was none other than fellow designer and friend Sheila Bridges! She happened to be staying at the same hotel and was kind enough to snap this photo of me. I'm so happy to have at least one good photo of me on vacation that wasn't a selfie:-) Thanks Sheila!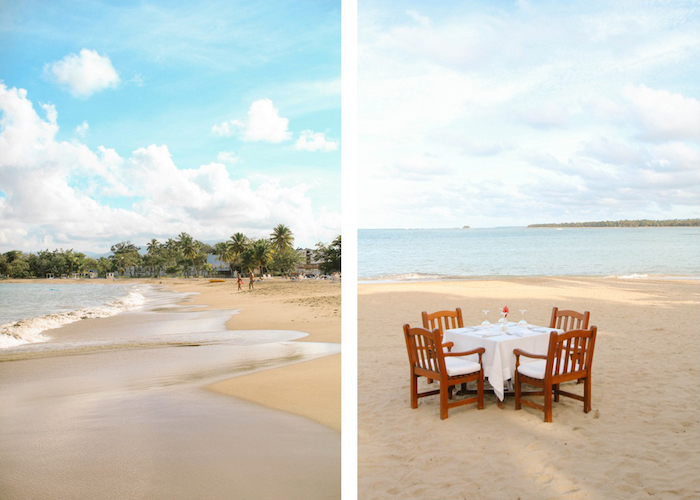 Here are a couple snaps of the beach plus more eye candy below…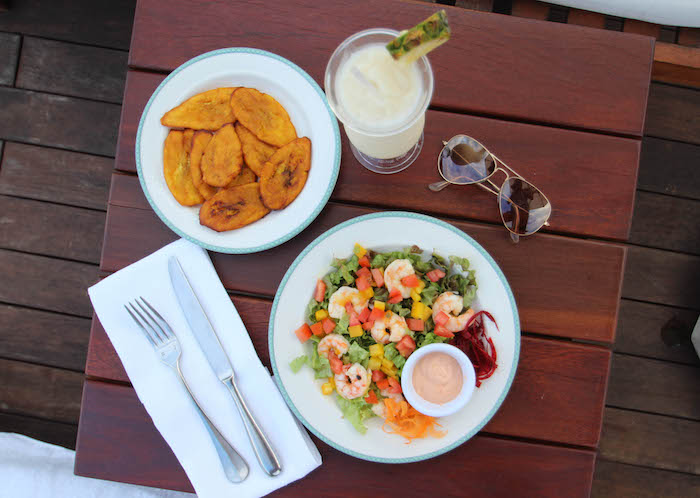 Another Dominican thing I'm obsessed with are tostones which are friend green plantains that are usually served as a side dish. Unlike sweet plantains (or maduros in Spanish), tostones are savory and so delish! Think of them as kind of like the Domincan french fry. The neighborhood where I live in New York happens to be full of Dominican restaurants so I eat these all the time but for some reason they're sooo much better in DR! I'm sure it's something in the air:-)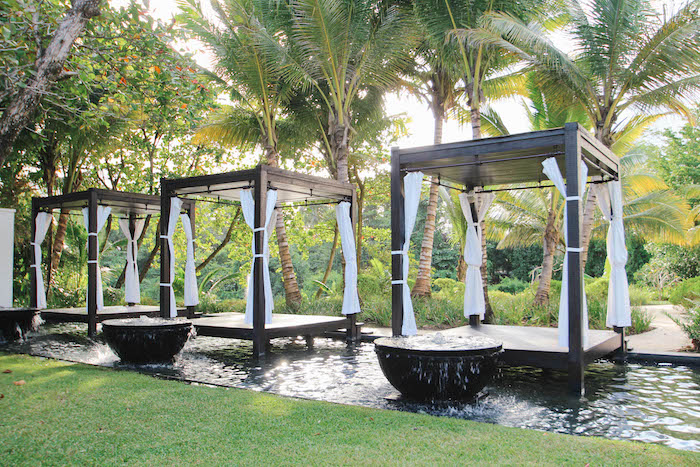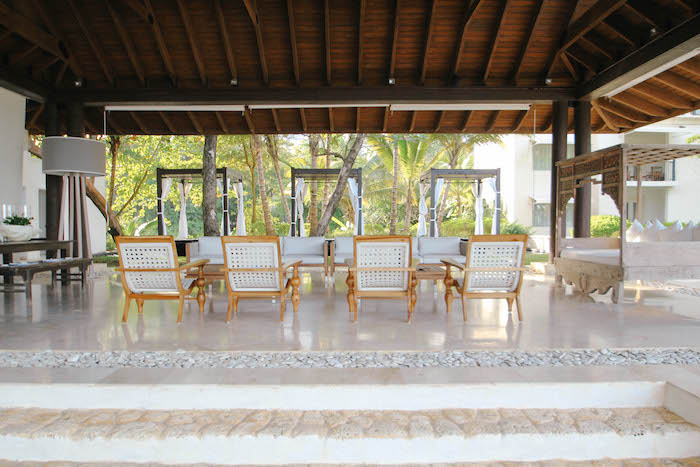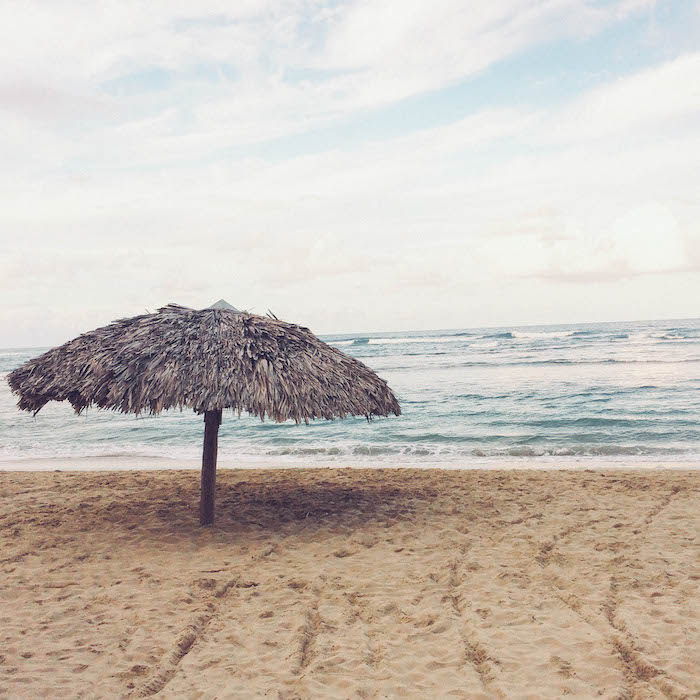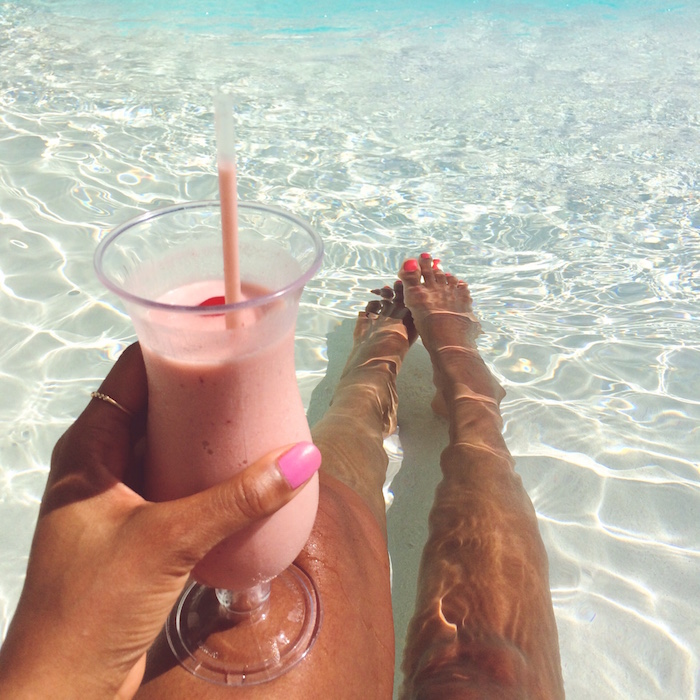 While I was there I consumed endless amounts of frozen cocktails and fell in love with the hotel's signature drink called the Four Diamond which is shown in the picture above. I ordered at least 3 a day and I loved it so much I asked the bartender show me how to make it. I'll be sharing that recipe with you soon! All in all, this was a great trip and I would highly recommend a stay at Casa Colonial. It's the perfect sanctuary for a solo getaway and is also a very romantic place for couples. I'll definitely be back for another visit and can't wait!
Want more beach vacay inspo? Check out Nicole's Mayakoba, Mexico Travel Diary here!