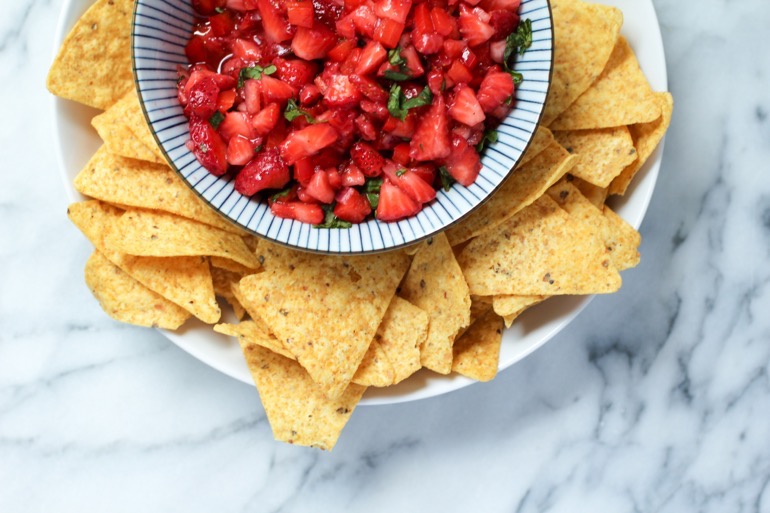 Summer is my favorite season for entertaining. There's nothing like being outdoors with friends, enjoying the warm breeze with a crisp drink and great snacks. Whether you're entertaining indoors or out, here's a quick recipe for a yummy strawberry salsa that I absolutely love to make during the summertime. It's a sweet and refreshing take on salsa made with strawberries that's super easy to whip together, tastes deliciously sweet and makes for a great party snack! The best part is that it contains just a few simple ingredients and takes only 10 minutes or so to make. It so colorful and pretty – especially when served on a stylish chip and dip platter! Serve it with your favorite tortilla chips and enjoy!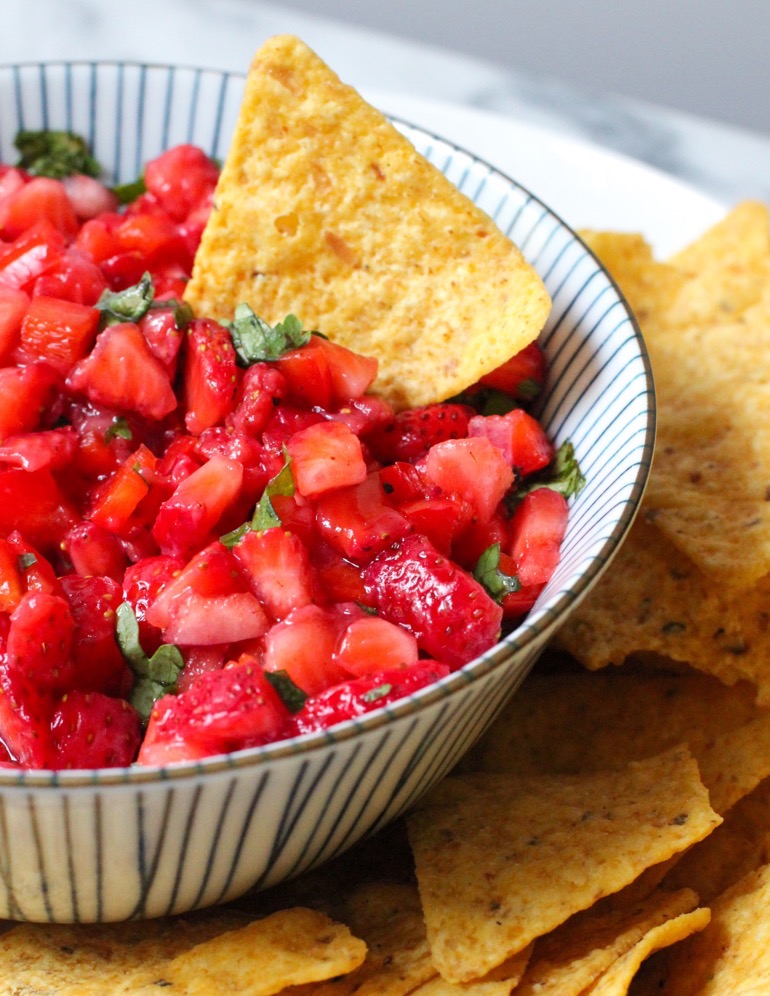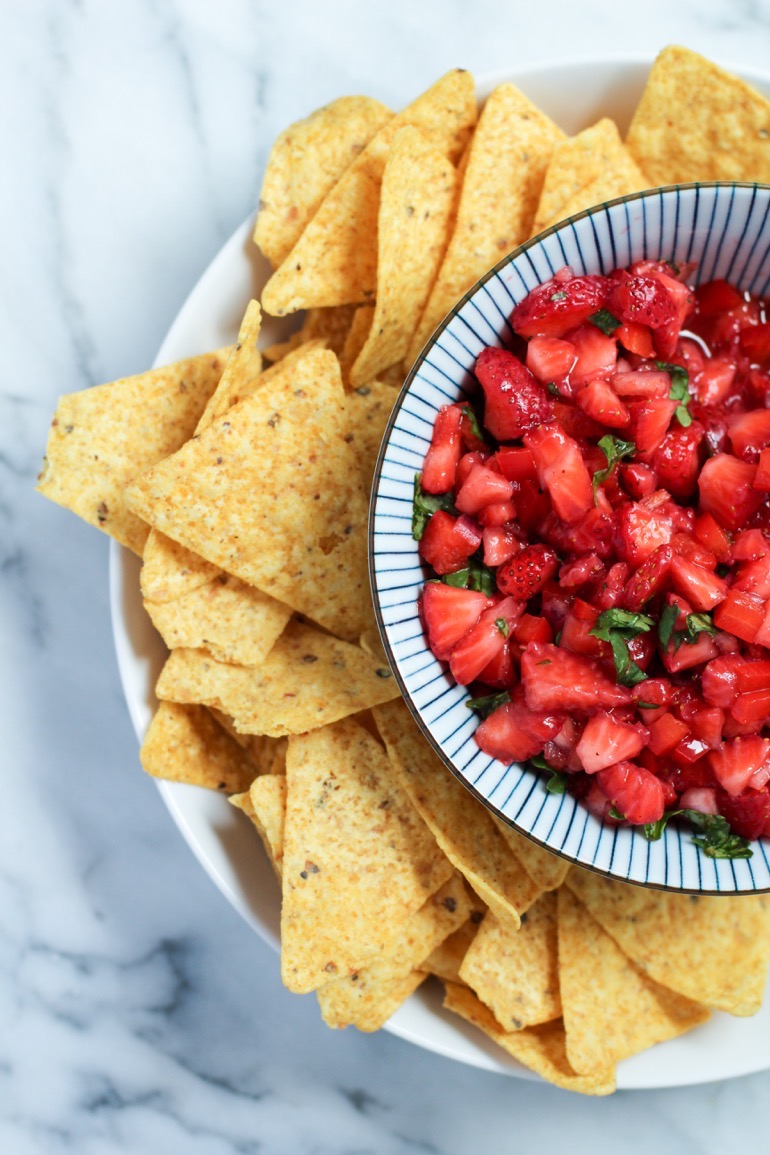 Ingredients You'll Need:
1 Pint Strawberries, hulled
1/3 cup chopped fresh cilantro leaves
2 Tbsp fresh lime juice
A dash of salt and pepper
1/4 of a small red onion, diced
*Optional – 1 teaspoon honey
*Optional – If you like spice you can add a bit of chopped jalapeño to taste
How to Make It:
In a bowl whisk together the honey and lime juice. Stir in your chopped ingredients and mix well. Add salt and pepper to taste. Serve with your favorite tortilla chips and enjoy!
PREP + Serving Essentials