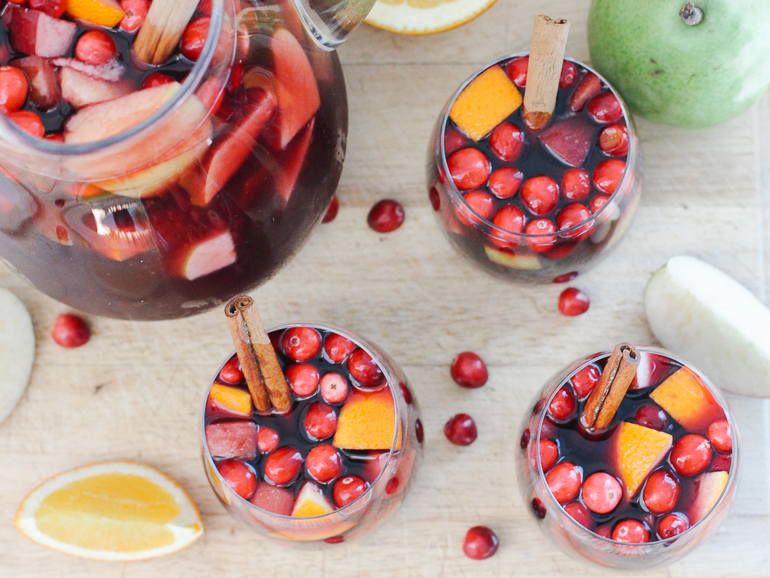 I'm so excited that Autumn is finally in bloom! The summer weather lingered around much longer than usual and it seems to have taken forever to witness the most iconic signal that fall has arrived – the changing of the trees. I just love this time of year when the weather is crisp but not too cold and we get to witness the beauty of the green leaves transforming into beautiful golden hues. Sadly, being in New York City we don't always get to see a ton of trees outside of Central Park but  I rented an adorable little cottage upstate for a long weekend where I got to see the fall foliage in all its splendor. I'm all about celebrating the best of life's little moments so to ring in the fall season's arrival, I whipped together a delicious spiced Autumn harvest sangria inspired by Tropicana's Tangerine Lemonade Drink. It was so quick and easy to make and with the holiday entertaining season coming up, it also makes for the perfect party cocktail! Here's how to make it…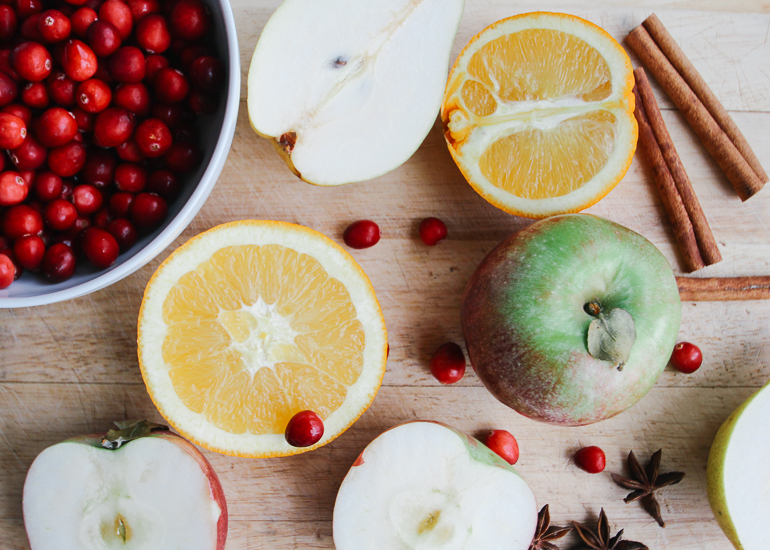 To start, chop up some of your favorite fall fruits like apples, pears and citrus plus and also set aside some whole cranberries. I also used warm, fall spices such as cinnamon sticks and star anise.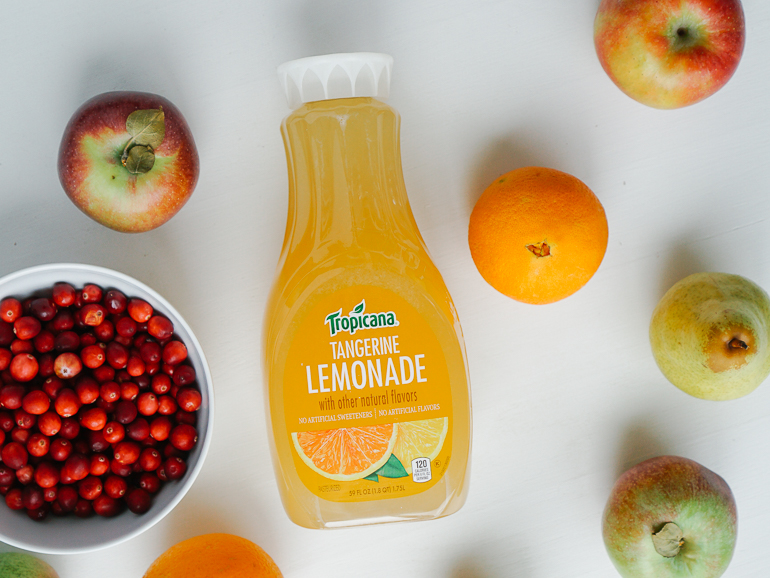 For Sangria I love using a fruity Spanish red wine like rioja which is lighter bodied and not too acidic. Tropicana's Tangerine Lemonade adds a delicious holiday citrus flavor plus a little extra sweetness which is necessary for a great Sangria.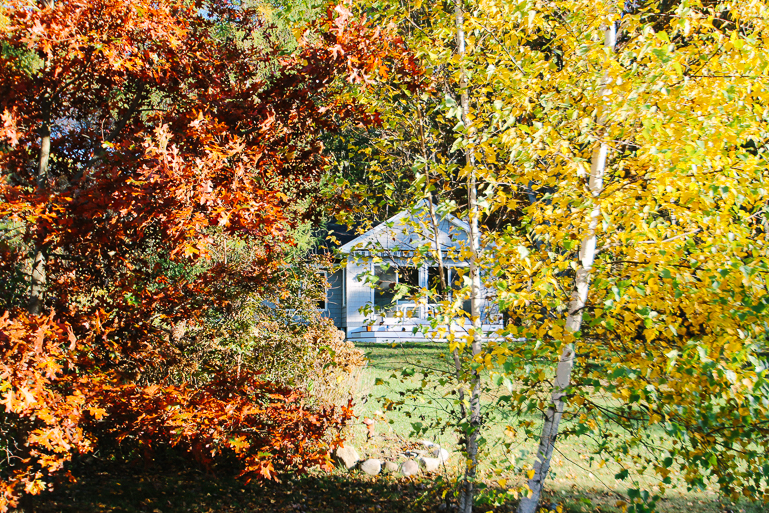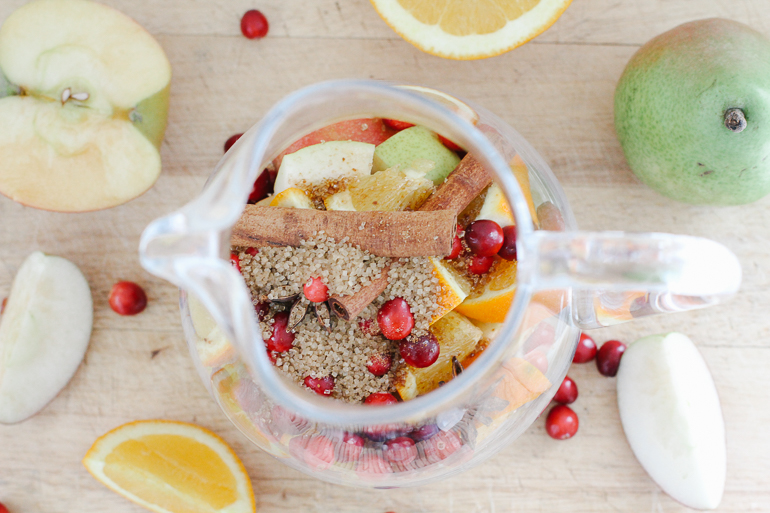 Next, throw everything together in a pitcher with 3 tablespoons of cane sugar. Finally, refrigerate it for at least an hour to let the sangria chill and the flavors marinate.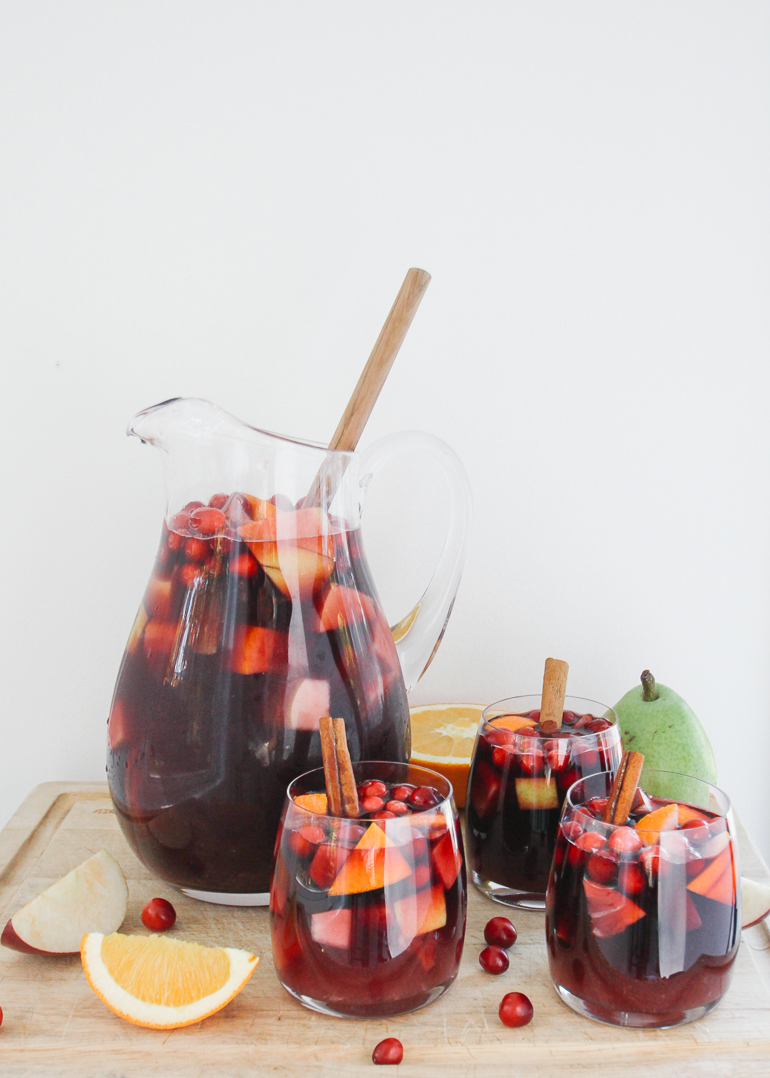 This Sangria is deliciously sweet and full of those warm fall flavors we all love this time of year. If you're entertaining a larger group you can easily double the recipe and mix it in a punch bowl. I can't wait to make this again. And if you give it a try, I'd love to know what you think! Cheers to a beautiful Fall season!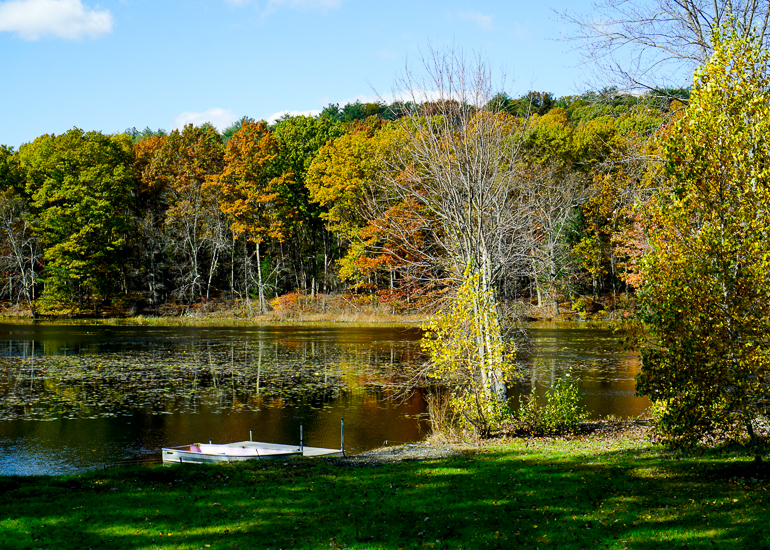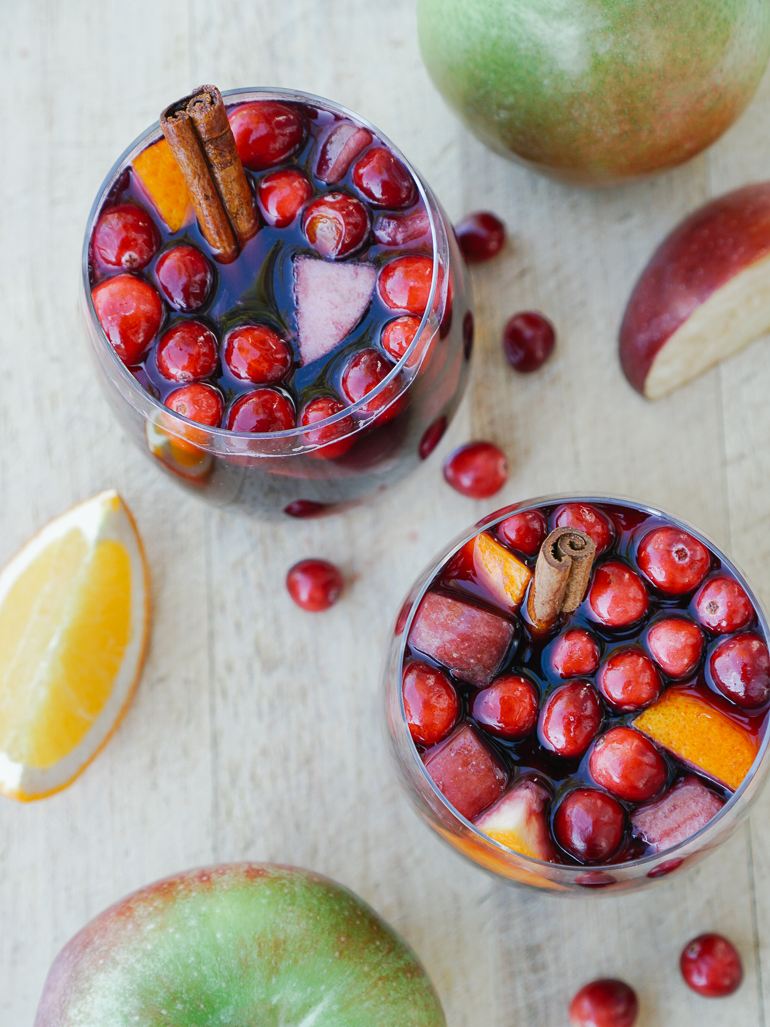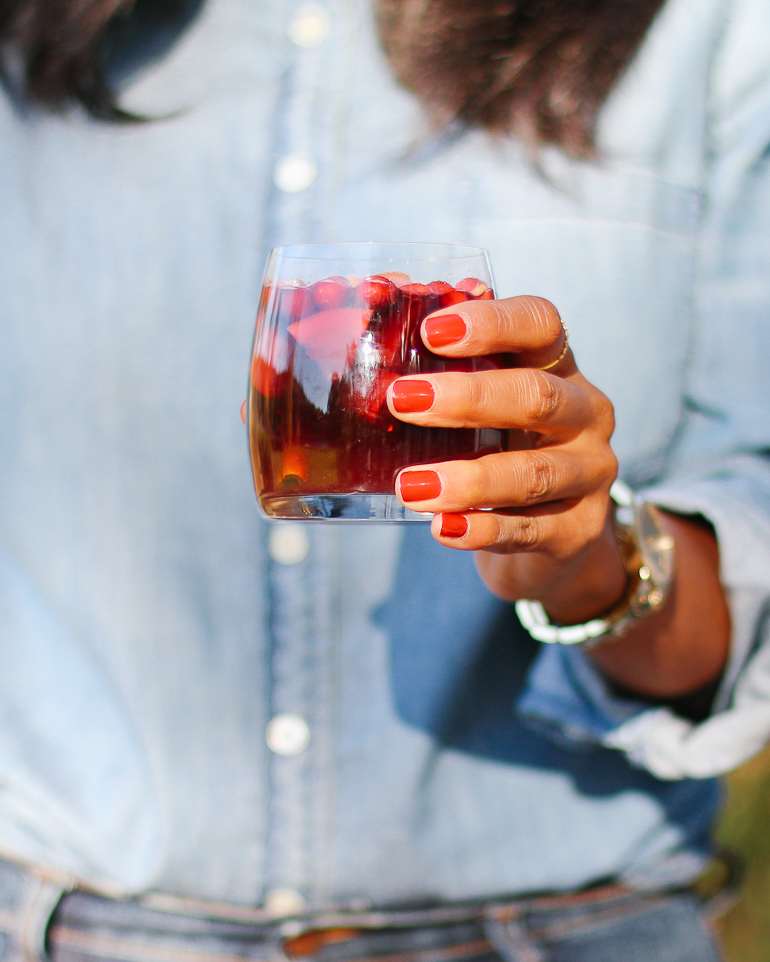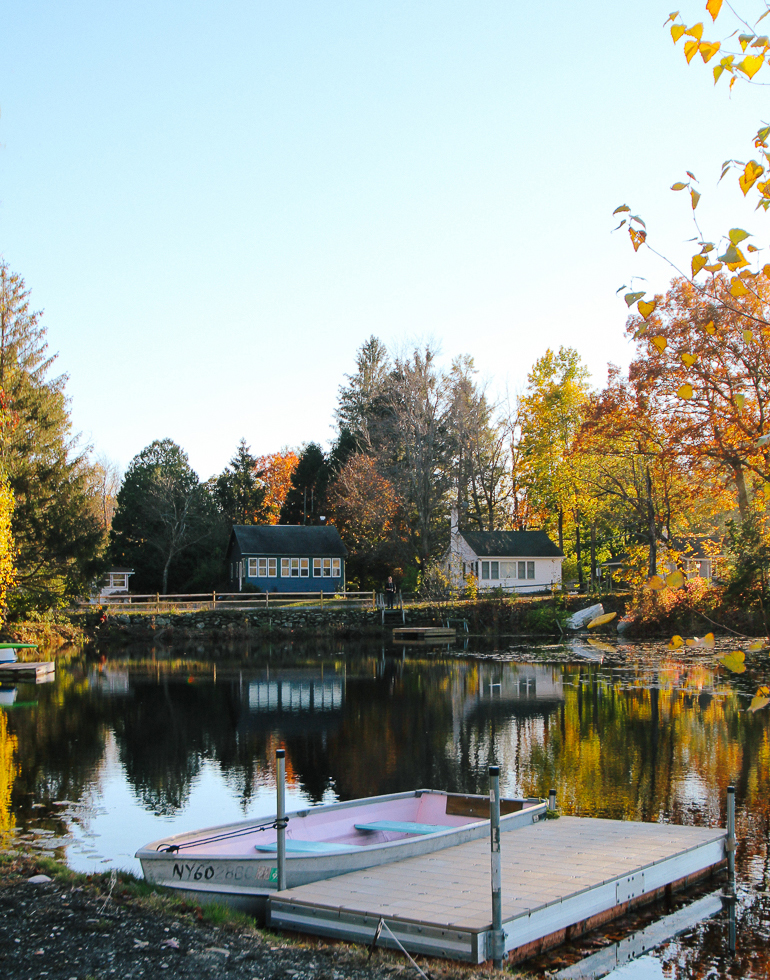 Spiced Autumn Harvest Sangria
Ingredients:
1 small, chopped
1 small pear, chopped
1/3 cup whole cranberries
1/2 orange, rind on, sliced into small pieces, large seeds removed (plus more for garnish)
3 Tbsp of cane sugar
1 cup Tropicana Tangerine Lemonade Drink (add more to taste if you'd like)
1 750 ml bottle dry Spanish red wine
How to Make It:
Mix ingredients together in a pitcher, give it a good stir then refrigerate for at least 1 hour. Serve garnished with a cinnamon stick!
SHOP THE POST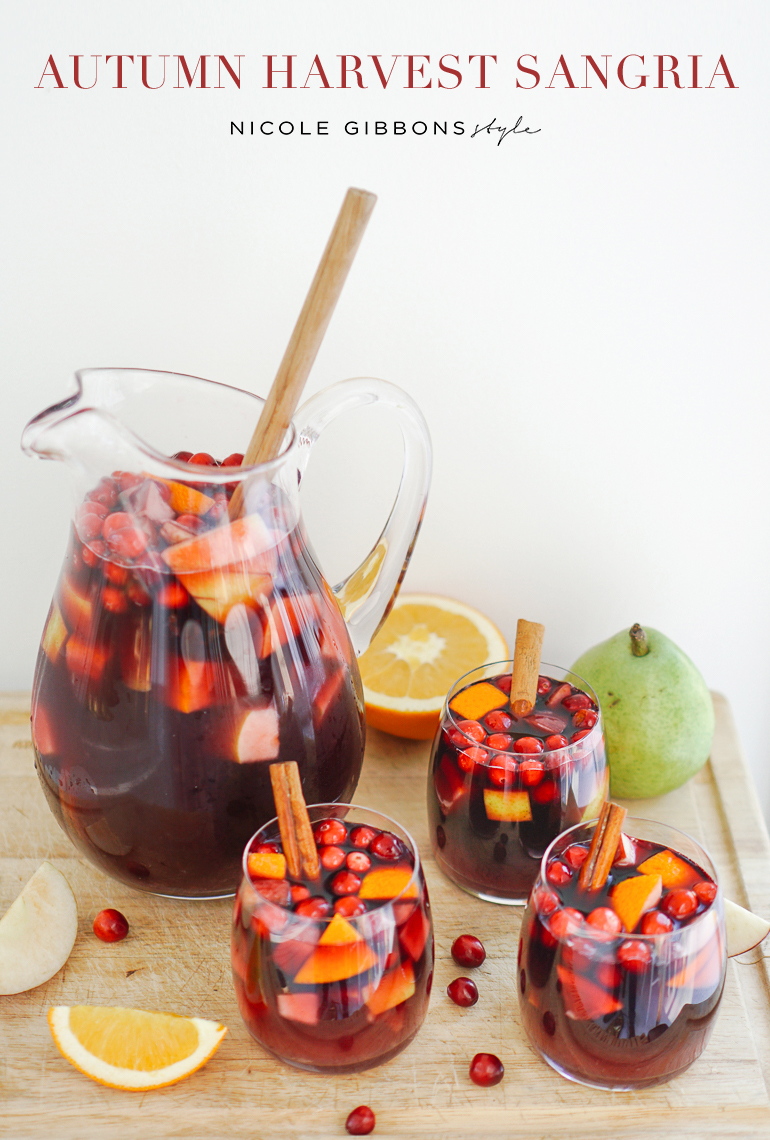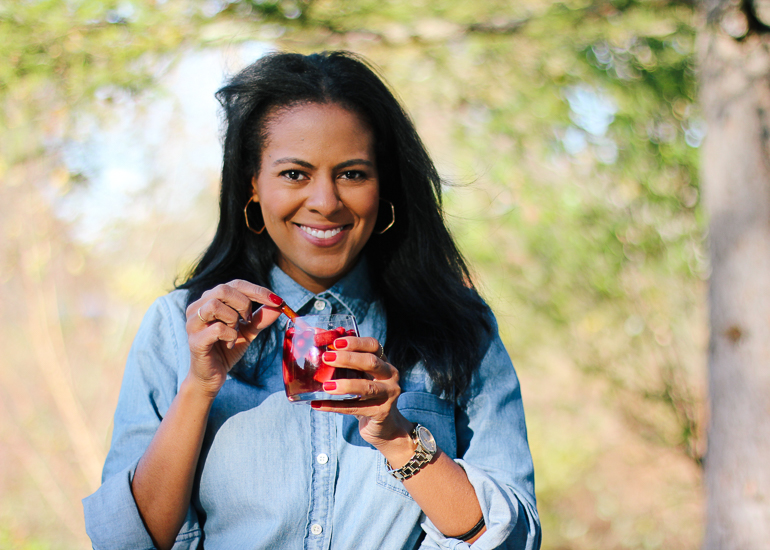 Big thanks to Tropicana for sponsoring this post!
Check out my Watermelon Frosé recipe with Tropicana here! And for more fall drink inspiration, check out this warm holiday mulled cider recipe here!