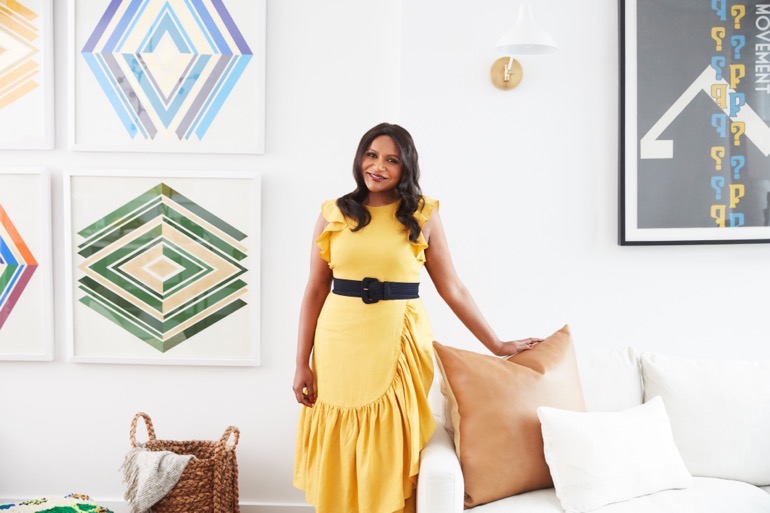 There aren't enough funny women in the spotlight but thank goodness for Mindy Kaling! Her quirky, candid, self-deprecating humor is totally relatable and serves to remind us that we're all normal! She's definitely girl-crush worthy but equally crush-worthy is her newly decorated NYC apartment!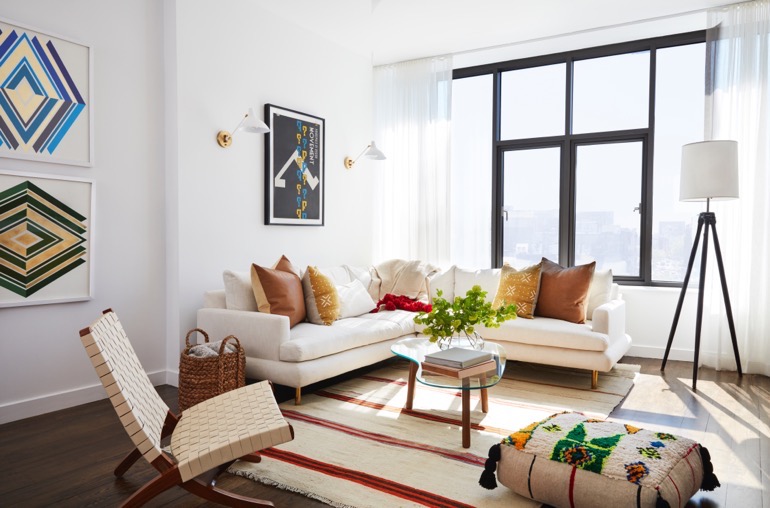 Mindy collaborated with One Kings Lane to design the space which serves as her second home. With Mindy busy working on projects in LA, and her designer in New York, the collaboration happened remotely with lots of calls and emails over several months. The process went surprisingly smooth since Mindy, having grown up with an architect dad, understands good design and had clear goals for what she wanted to achieve. Her other homes have been loaded with tons of bold color and pattern so she wanted to take a decidedly different approach with her NYC home and give it calmer more serene feeling. She also loves mid-century design so infusing this space with classic pieces was a must. Together, Mindy and the One Kings Lane design team decided on a clean, neutral palette with pops of color and pattern infused throughout the home to give it personality.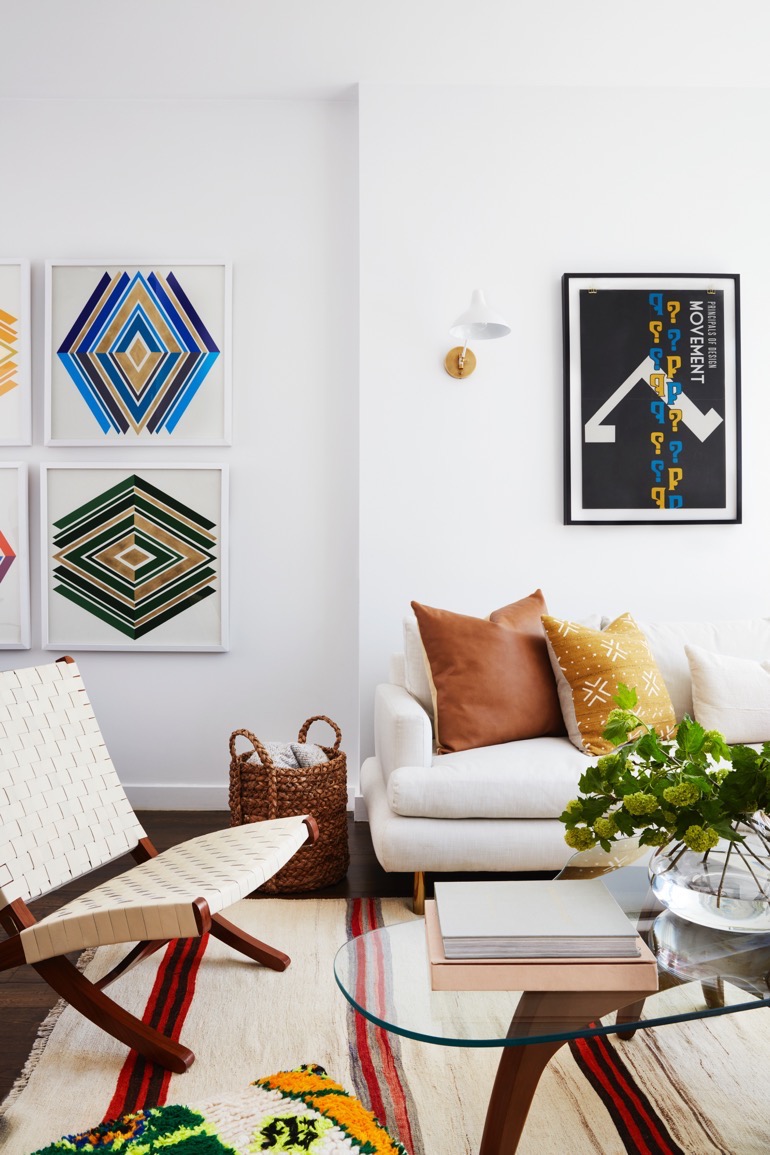 The end result is a beautiful home with a moroccan mid-century vibe that feels both calm and vibrant. Mindy was more than pleased with the end result and the remote design process ended up being a big plus because, "I got to be surprised, like in a reality television show," Mindy says. "The first time I walked into the space after One Kings Lane designed it, I thought, Who is this chic person who lives here? I couldn't believe it, and I desperately didn't want to mess it up, because it's just so chic and clean." I'd say this space is more than reality TV-worthy! Take a tour of the rest of her home below and I'd love to hear which room is your favorite!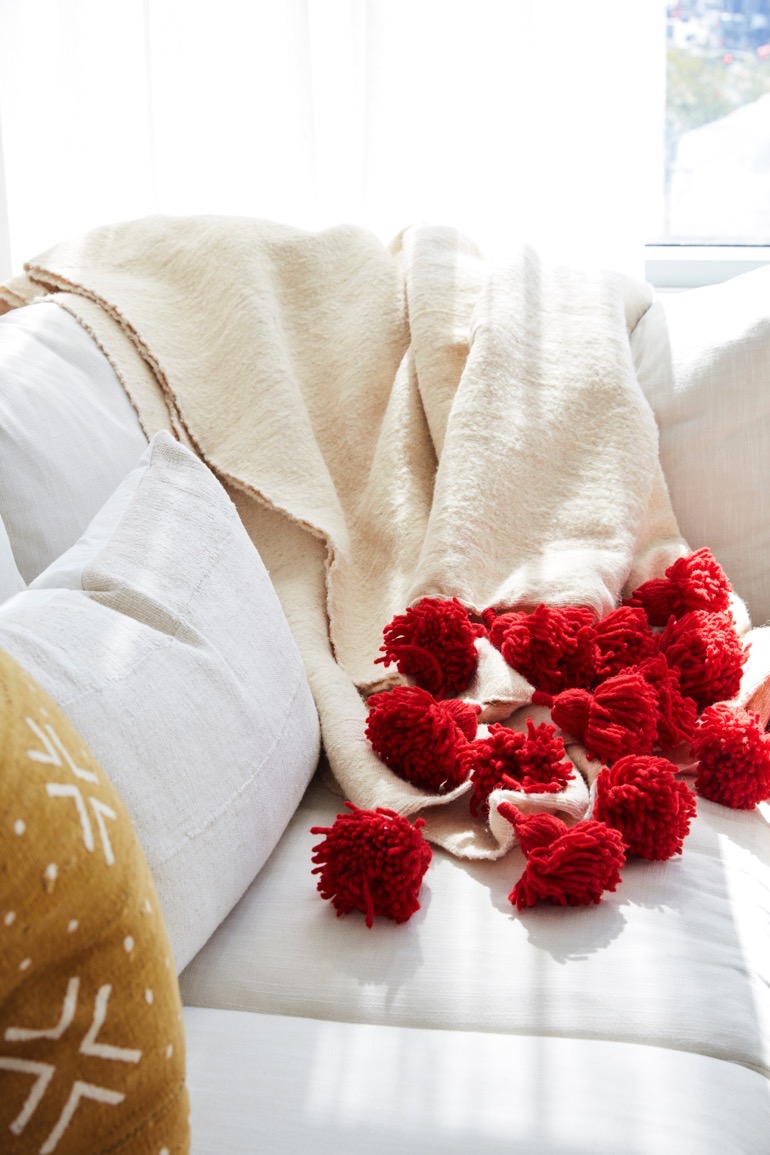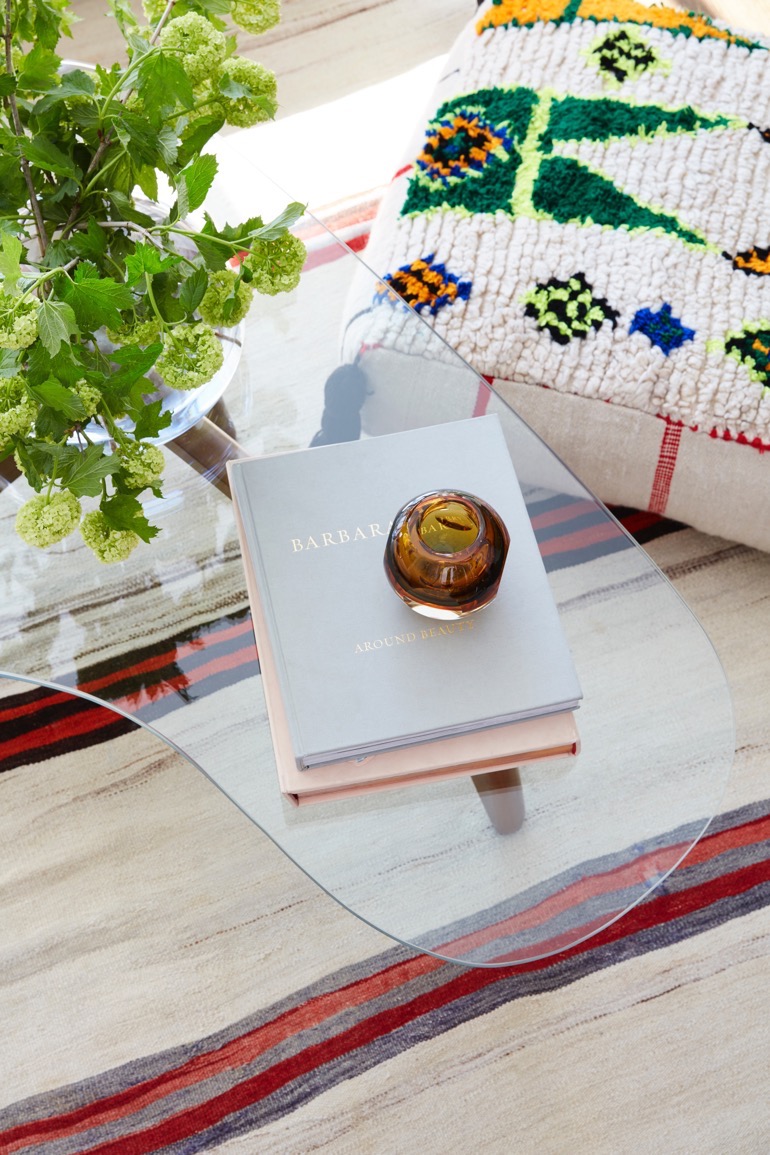 SHOP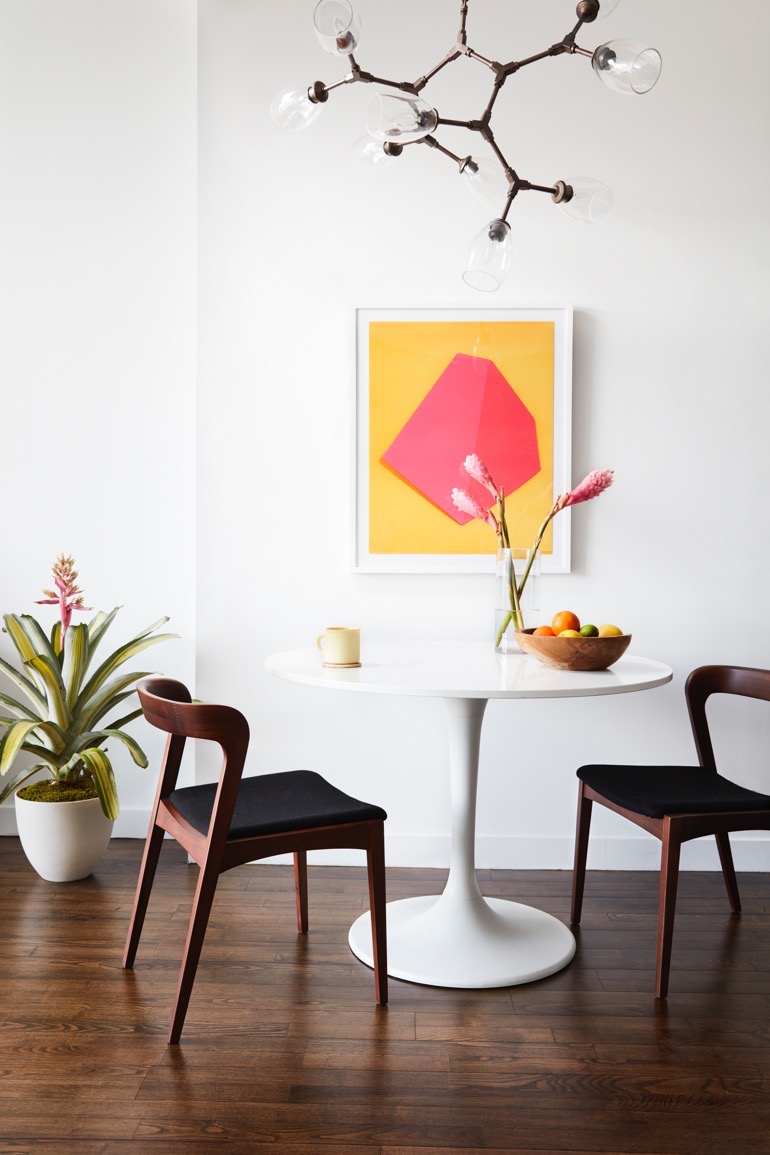 SHOP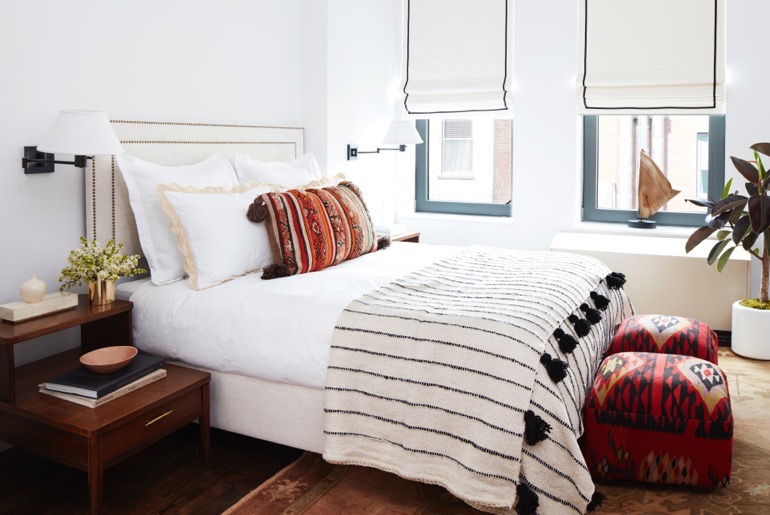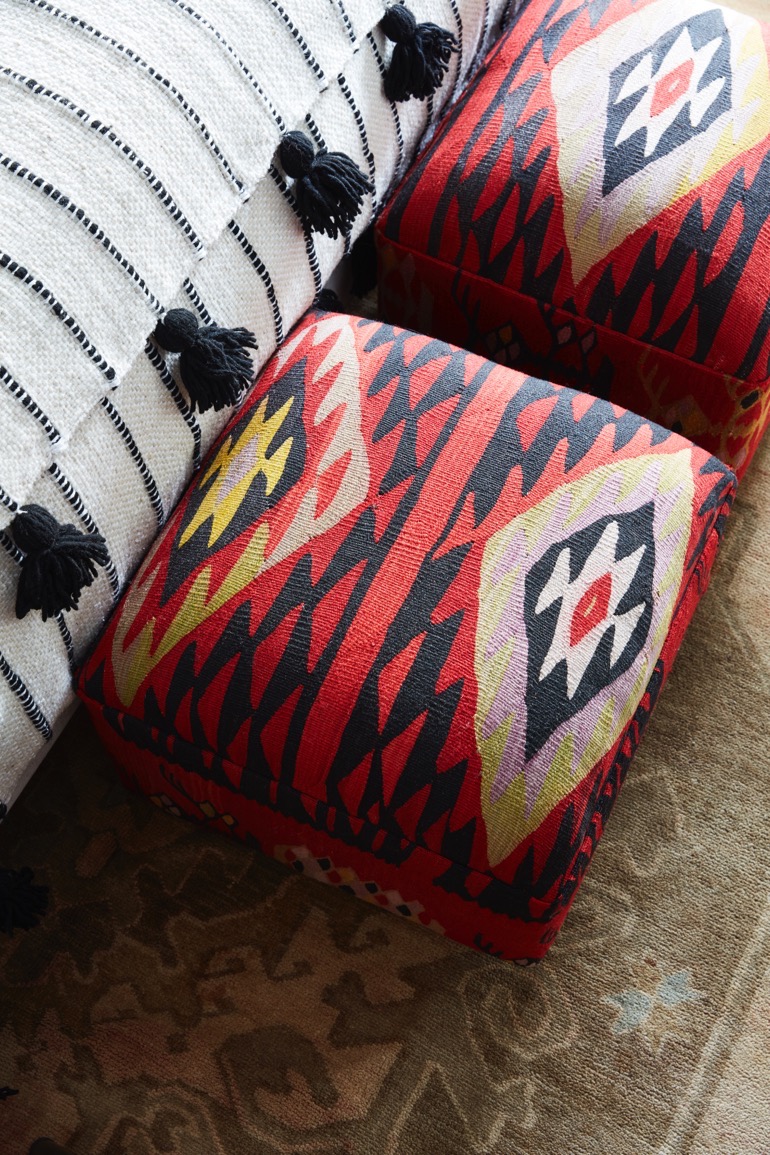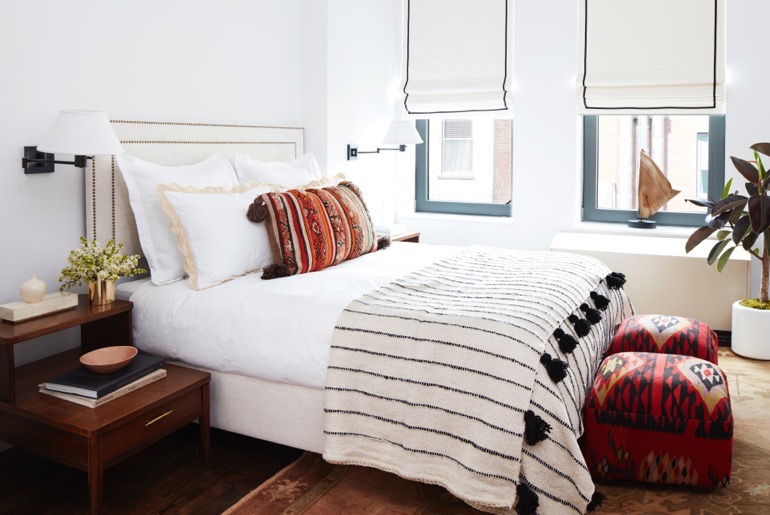 Textiles carry the eye in the white-walled master bedroom. "I really learned from my past decorating mistakes," says Mindy. "I would fall in love with a really bright specific color, end up painting the whole room that color, and get really sick of it." Catastrophe, avoided. On the windows, Roman shades from the Shade Store continue a theme of black details with stitched borders, tying into the tasseled quilt and bronze accents.
headboard accented with brass nail heads is a polite nod to tradition—and proof that beige can be beautiful, especially when it's loved and layered.
SHOP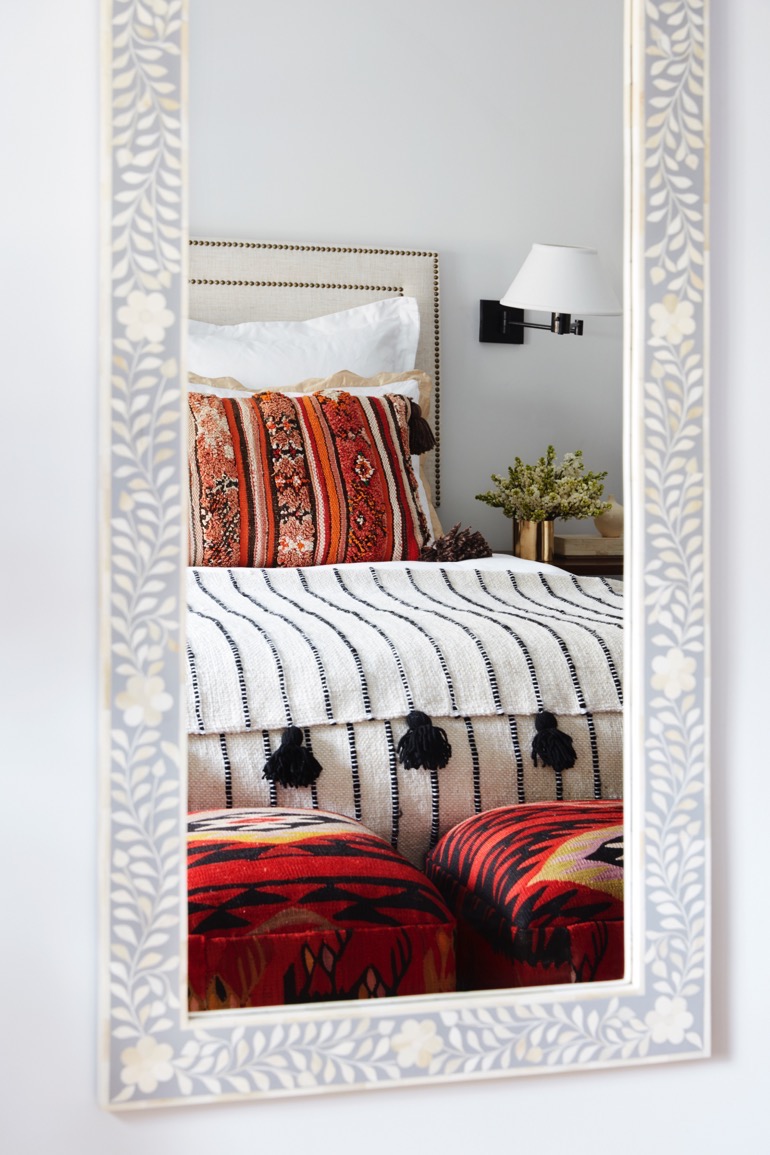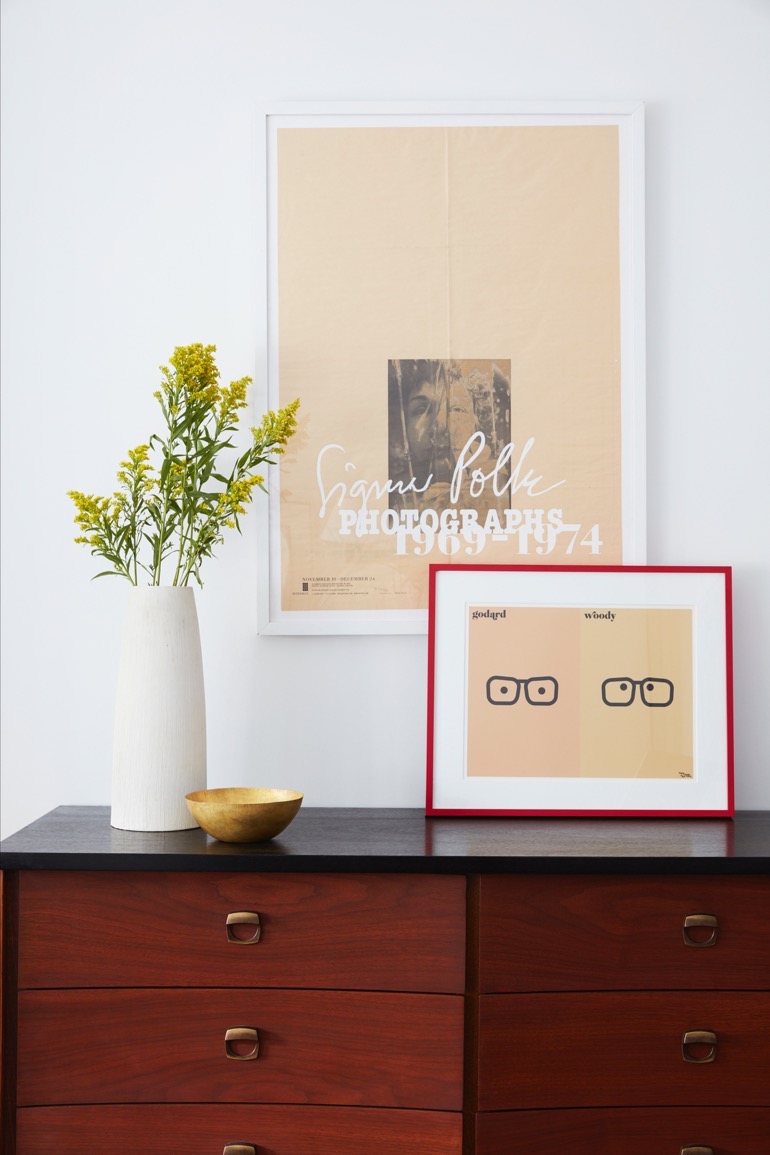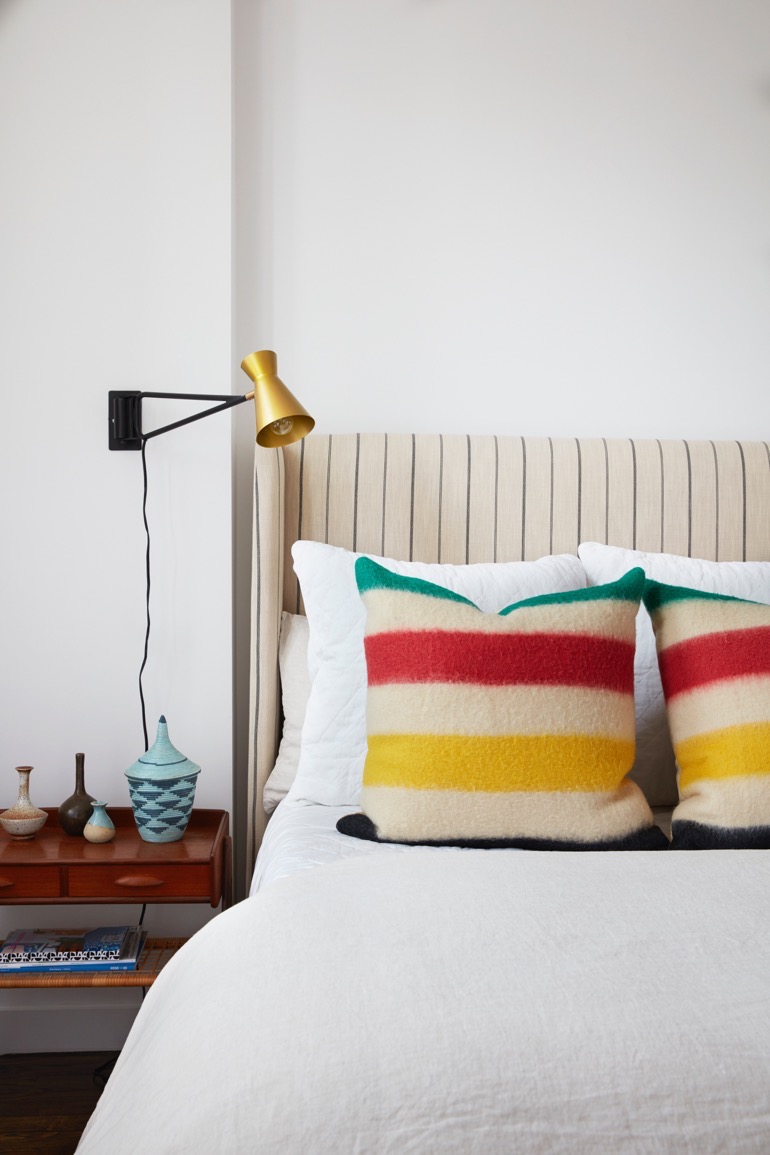 A guest-room bed serves as an experiment in scale. The bold primary stripes of the pillows work with the headboard's fine lines to create maximum visual interest. "It's a poppy room," notes Sally, "and I think it represents the side of her that's more laid-back. Everything here was about comfort, color, and t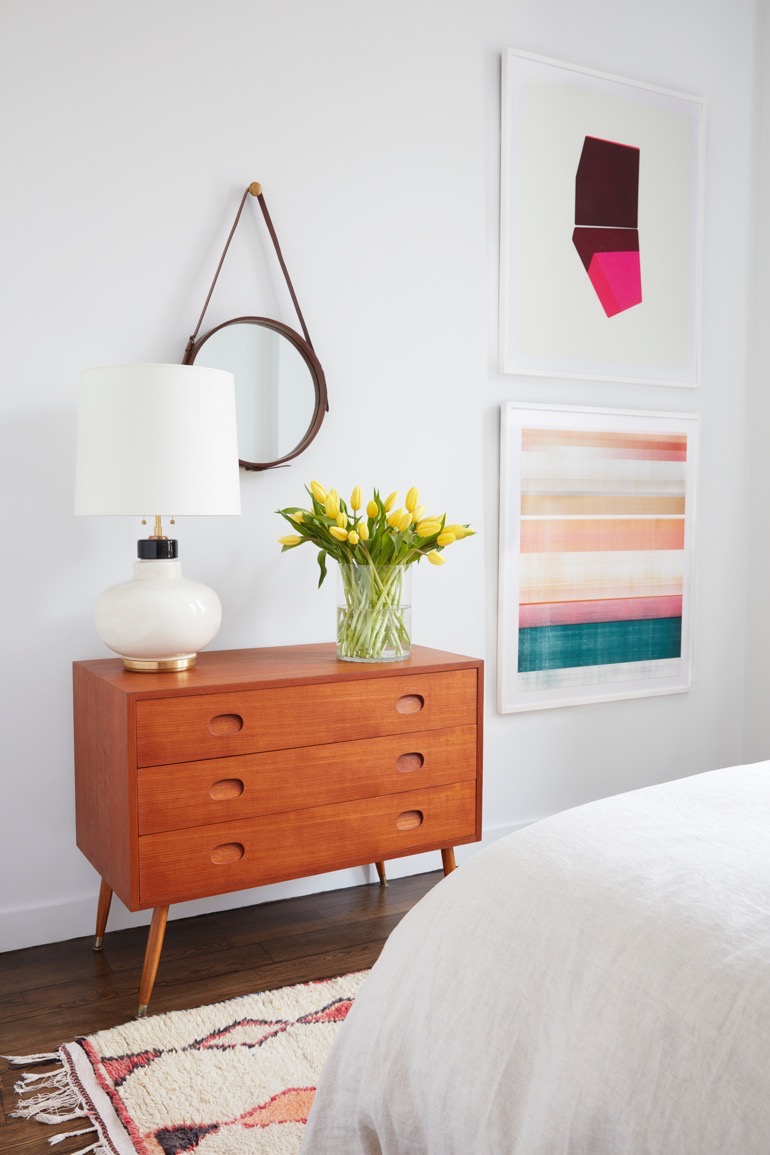 SHOP