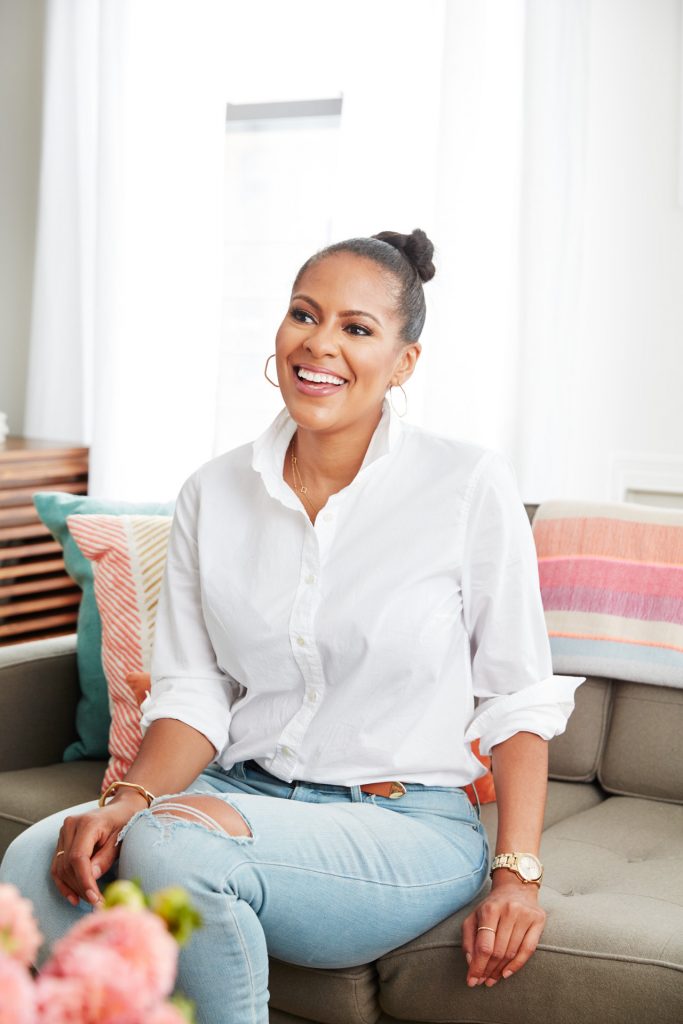 "I believe that like your wardrobe, your home should be a meaningful expression of your personal style. My mission is to help you design a home and a lifestyle that reflects your individuality and spirit. Think of me as your decorating BFF, here to share ideas and inspiration that helps bring serious style into your every day life. I want you to fall in love with where you live – because there's no better feeling than walking through your front door into a beautiful home that makes you happy!"
Nicole Gibbons is an interior designer, tastemaker, blogger and on-air personality best known for her fashion-forward point of view on style for the home. As a highly sought after expert, Nicole has been featured in top media outlets such as HGTV, TLC, The Rachael Ray Show, InStyle, House Beautiful, Martha Stewart Living, Real Simple, Better Homes & Gardens, Good Housekeeping, Apartment Therapy, Lonny, People Magazine, Domino, Elle Decor and more. She can also be seen helping deserving families re-imagine their living spaces as a designer on the Emmy Award-winning TV show Home Made Simple airing Saturday mornings on OWN, the Oprah Winfrey Network. Nicole has also collaborated on special projects with top home and lifestyle brands including American Express, Lowe's Home Improvement, GODIVA, Target & Pier 1 Imports. Originally from Michigan, Nicole earned her undergraduate degree from Northwestern University and lives in Harlem, a historic neighborhood in upper Manhattan. With a lifelong passion for design coupled with a fun, unpretentious approach to decorating and a strong media presence, this designer-to-watch is quickly earning a reputation as the voice of decorating for a new generation of passionate home enthusiasts.
THE BLOG
Nicole Gibbons Style is a decorating and lifestyle blog that serves as a guide to stylish living for décor obsessed readers around the globe. Think of us as the friend you'd call when you need great design advice, here to guide you with approachable ideas, useful resources and lots of inspiration to bring serious style into your every day life. We believe that good design is in the details. We believe you don't have to spend a fortune to achieve high style at home. We're not afraid to mix high and low. We love a great flea market find, but also encourage the occasional splurge on key investment pieces that will last a lifetime. We're here to help you create a home you love and to do it with style.
THE STUDIO
Nicole Gibbons Studio is a full-service design company specializing in high-style residential and commercial interiors that combine timeless sophistication with a fresh, modern edge. We believe that good design is in the details and this philosophy is manifested in every aspect of our work. Learn more about our design services here.
(Photo: David Land)