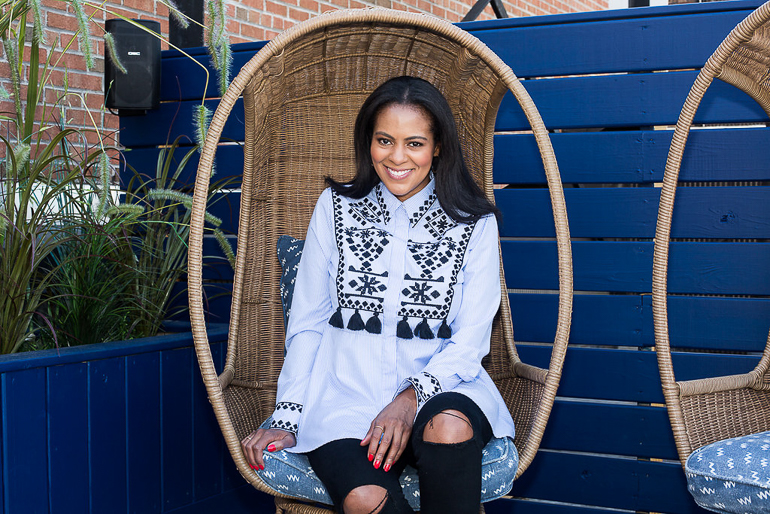 Whenever I buy something I'm utterly obsessed with, I love sharing these finds with everyone I know. My friend, former colleague and mentor Kate recently launched a new app called SwearBy that lets you do just that! With SwearBy you can share and swap all of the awesome things you truly love with your circle of friends. The goal is to have a trusted source for product recommendations and reviews all in one place so that you can buy only awesome things. With that in mind, here are 7 things I absolutely #SwearBy! You can also check out this fun feature on the SwearBy blog and follow me on the Swearby app (@nicolegibbons) to see more of my favorite things! What are some of the favorite things you Swear by?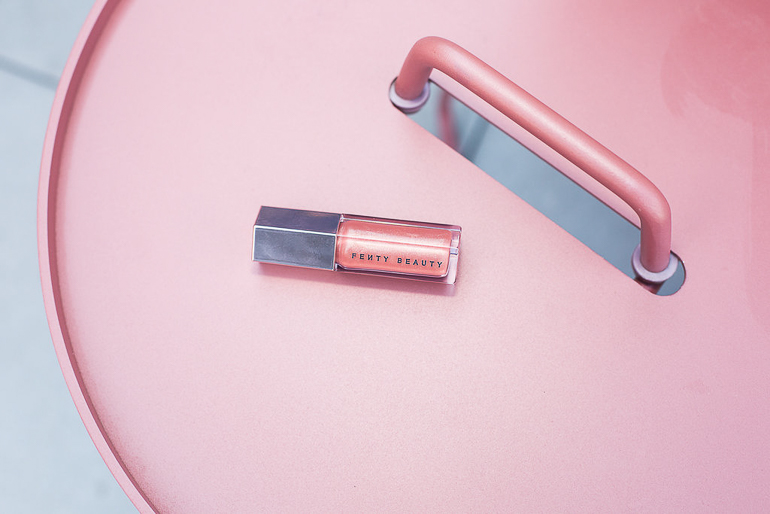 Fenty Beauty Gloss Bomb Universal Lip Luminizer
This is my new favorite lip gloss! I actually don't wear a lot of lip gloss because I find most to be too sticky but this formula is perfect. It has just the right amount of shimmer and the soft nude-ish color looks amazing on any skin tone.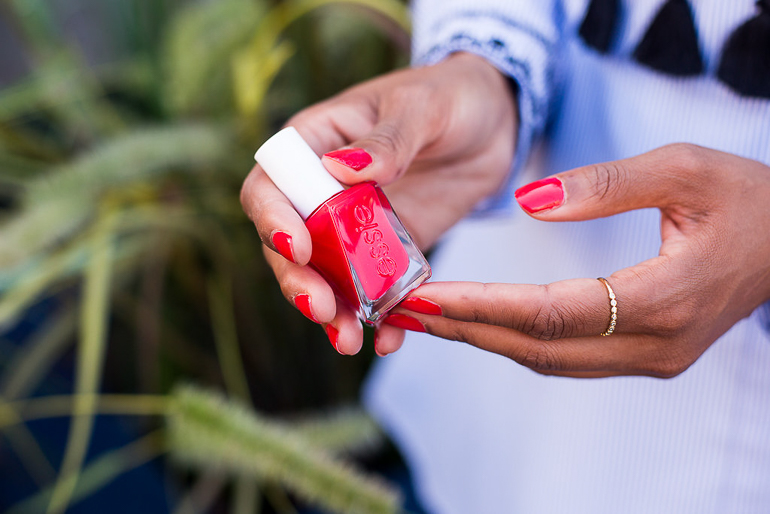 Essie Gel Couture Nail Polish in Rock the Runway
I'm  a classic, red nail polish kind of girl and am a big fan of Essie's Gel Couture line. It's a two-step system, so you don't need a base coat and it gives you a gel-like finish that lasts a really long time. I love "Rock the Runway" – a fiery red that feels young and edgy.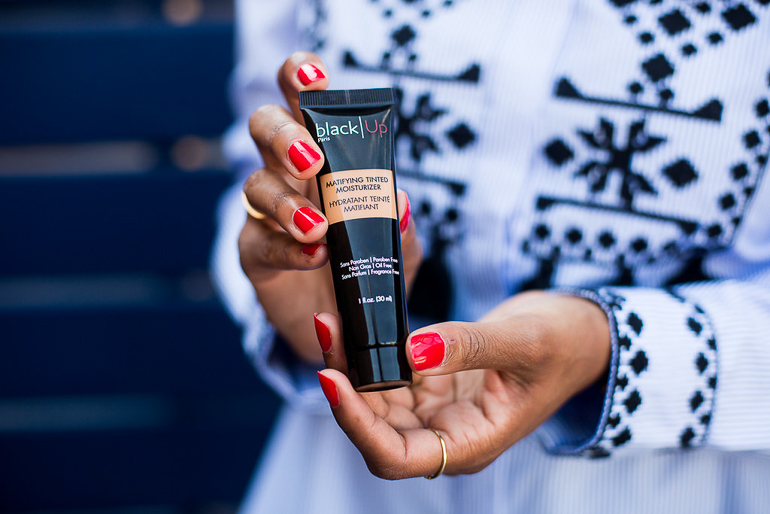 Blackup Matifying Tinted Moisturizer
It's so hard to find a good tinted moisturizer to match my skin tone. Most brands just offer light, medium or dark with nothing in between and I end up having to mix two together to find the right shade. Blackup was created with women of color in mind and features a range of colors for diverse skin tones. This is what I wear when I want to achieve that 'no makeup' makeup look."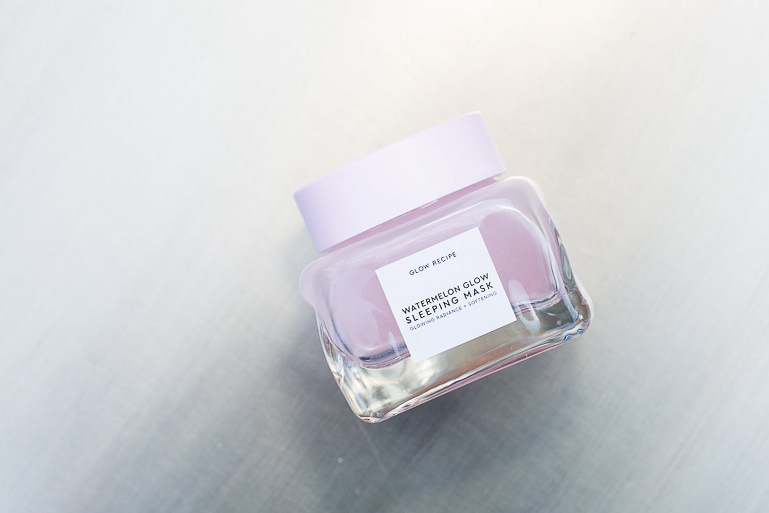 Watermelon Glow Sleeping Mask by Glow Recipe
Glow Recipe is a Korean beauty brand that I wasn't familiar with until I met the founder at a networking event. I ended up ordering this mask and absolutely love it. When my skin looks dull and needs a radiance boost I put this on at night and wake up looking refreshed and glowy!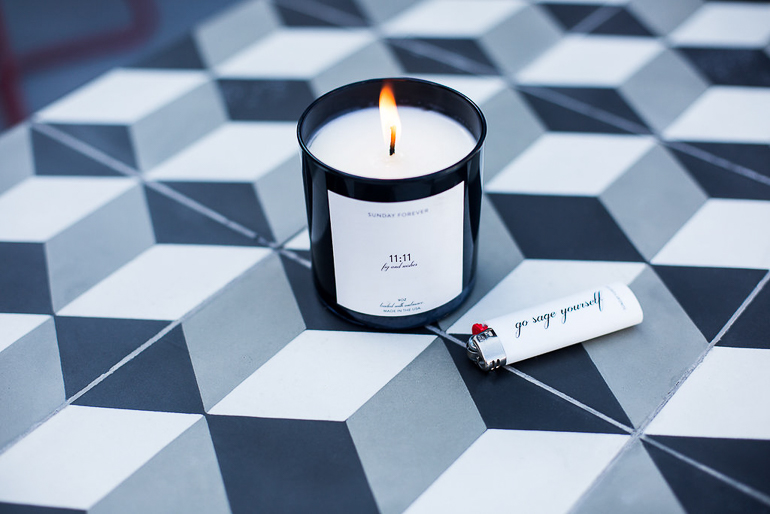 Sunday Forever 11:11 Fig & Wishes Candle
Burning candles at home is one of those little luxuries I love to indulge in and who doesn't love a good scent?! This candle by Sunday Forever has a warm, smoky fig scent that is totally intoxicating and I'm obsessed!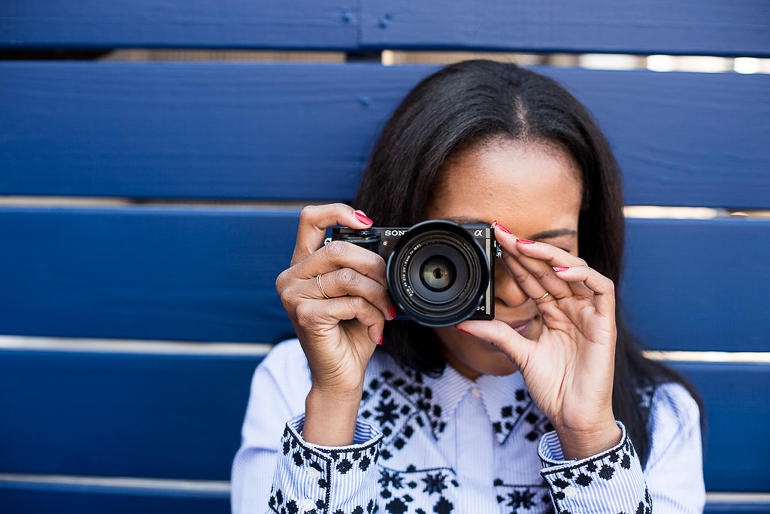 Sony A6000 Mirrorless Digital Camera
I love photography and used to carry around a bulky DSLR, but got this as a more lightweight option and it's all I use.  I take this with me everywhere!  It also has built-in wifi You can snap a picture and send it to your phone, so it's perfect for social media, traveling, whatever. It has good picture quality and interchangeable lenses if you want to upgrade. It's the perfect camera for the casual photographer, or anyone looking for a camera that's portable, but still high-quality!"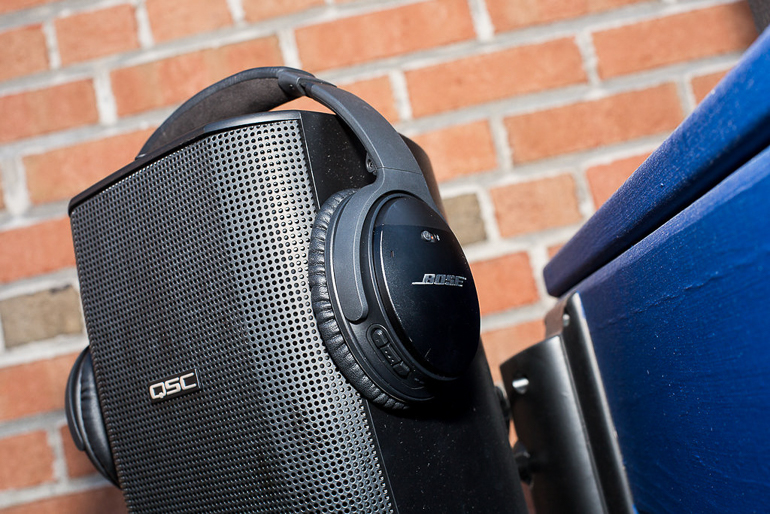 Bose QuietComfort 35 Wireless Headphones
New York City gets LOUD so I love to tune-out the noise when I'm walking through the streets. I can't live without my Bose QC 35 Bluetooth noise-canceling headphones. They allow me to be in my own world when I'm are awesome for travel as well. I basically take them everywhere!