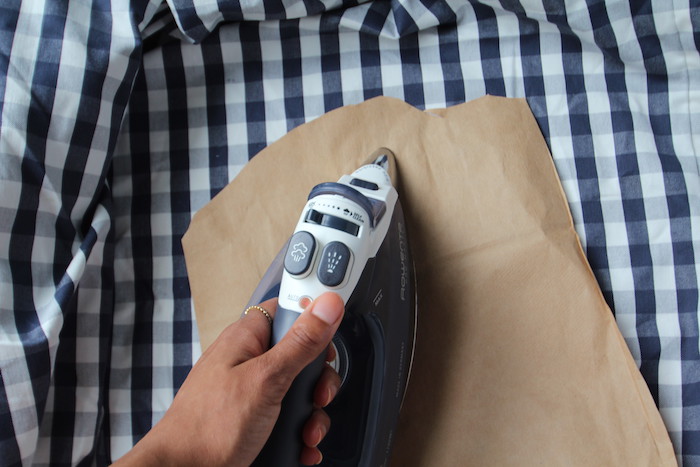 When you're entertaining at home little accidents are bound to happen and I absolutely hate it when I get melted candle wax on my table linens. It's of the most stubborn messes to clean up so I thought I'd share this super easy hack to help you solve this problem if it ever happens to you. Not long ago I designed this lovely little table for a charity food tasting event…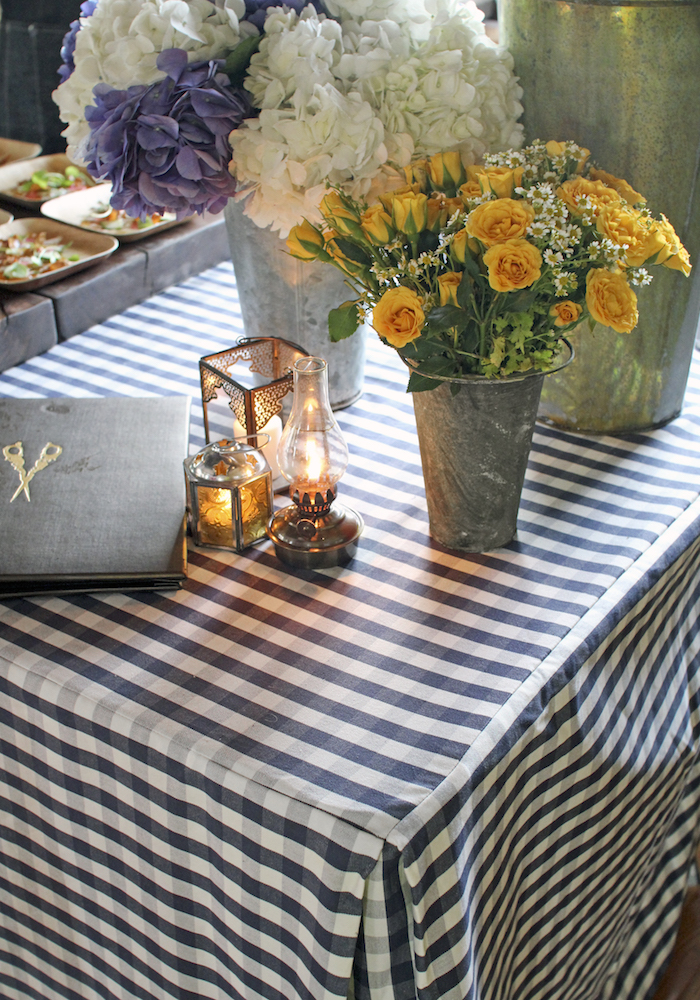 But once the event was over I realized that the melted candle wax had leaked through the hurricanes and had absorbed deep into my tablecloth. This is the mess I ended up with…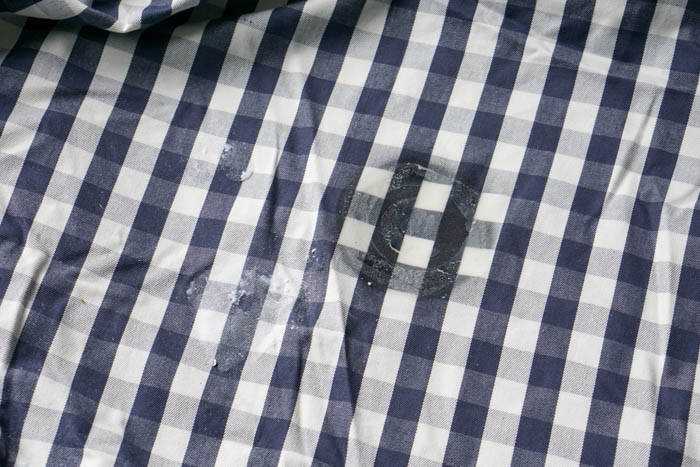 If you ever have this problem, here's how to get the candle wax out of your tablecloth…
STEP 1: Let your wax fully harden before you begin trying to remove it. If your wax stain hasn't fully hardened, place your tablecloth in the freezer overnight to freeze and dry out the wax faster.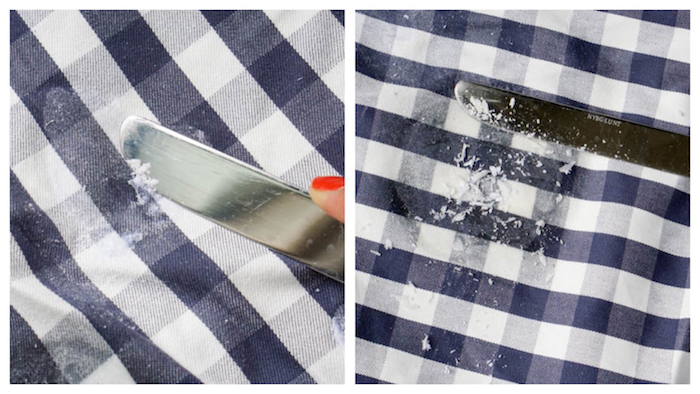 STEP 2:  Using a butter knife, scrape all the excess chunks of wax off your tablecloth.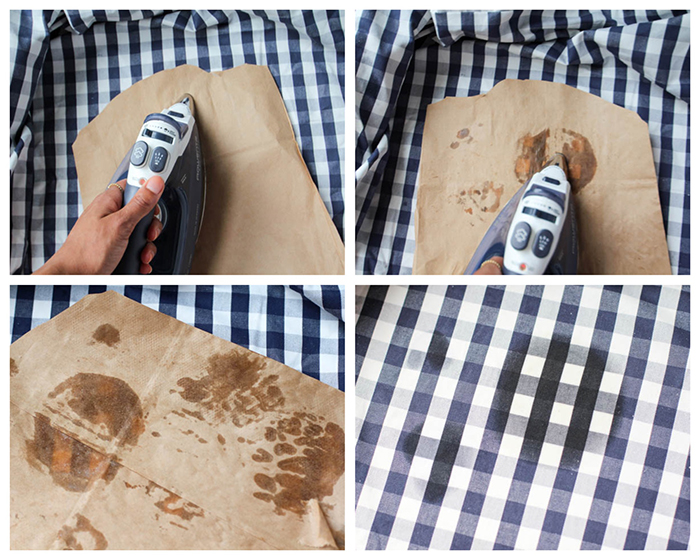 STEP 3:  Place a piece of brown craft paper or a split brown paper bag (with no ink printing on it) under and on top of your wax stain. Using a hot iron on an appropriate setting for your fabric, press the iron down on top of the stain. You should start to see all of the wax oils transferring on to the paper. Continue ironing over the stain with fresh areas of the brown paper until you no longer see oil transferring.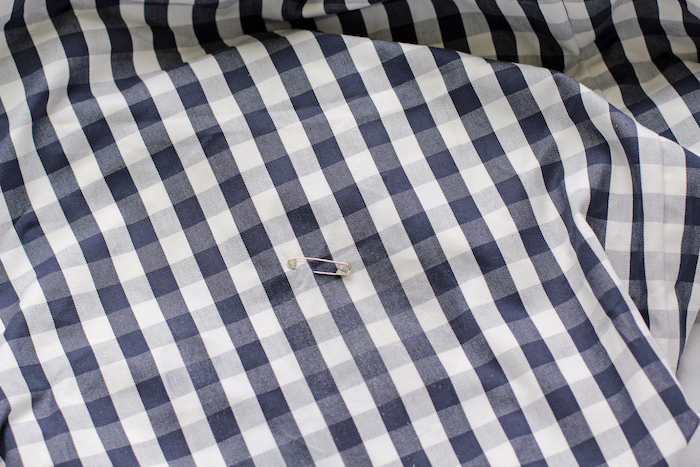 STEP 4: Once you've removed all of the excess oil by absorbing it onto the paper, you should be able to launder your tablecloth as normal and it will be good as new! I actually just spot cleaned my tablecloth by hand and placed a safety pin where the largest wax ring was so you can see that the stain is completely gone! That's it. A super easy hack and all you need is an iron and a brown paper bag to do the trick!