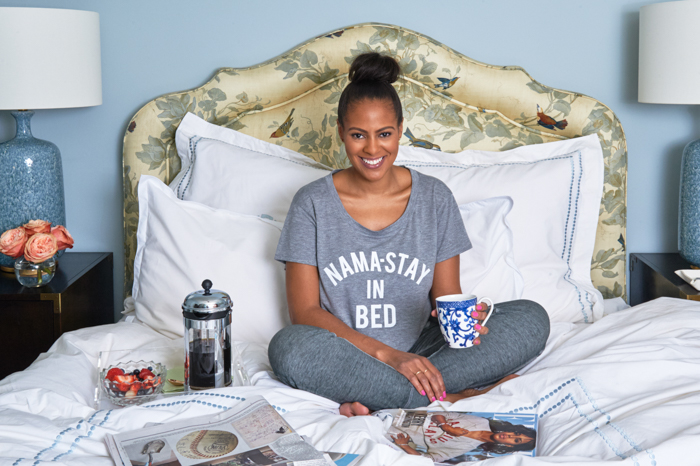 As an entrepreneur I love the work that I do and wouldn't trade it for the world but I work hard! Like ridiculous hours, often on the weekends, plus I travel quite a bit so I hardly ever have time to myself to just relax and veg out. I'm often asked "what do you like to do when you're not working?" and I feel lame for not having some super interesting answer but the truth is, what I love to do more than anything when I have the free time is absolutely nothing! It's such a luxury and there's nothing that puts me in my happy place more than sleeping in and spending a lazy morning in bed with no agenda other than to relax, read and catch up on guilty pleasure TV! It's a rarity!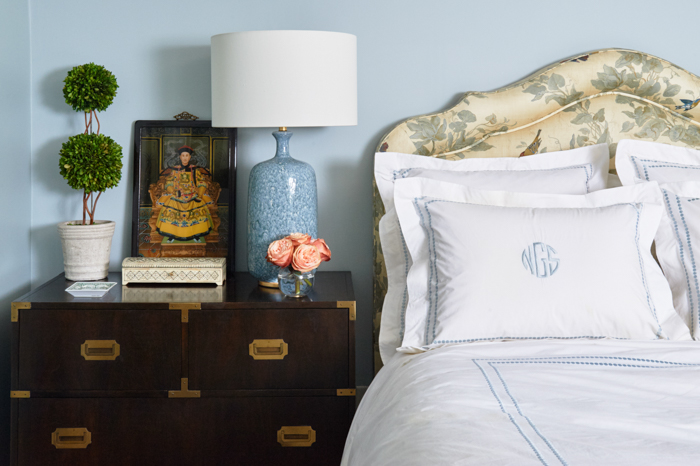 The first step in achieving the perfect escape for a lazy morning in bed is to create a beautiful space that makes you happy when you walk through the door. For me, that means having a soothing color palette, a beautifully made bed and lots of pretty details and personal touches throughout the space. I love an upholstered headboard – it's super comfy to lean back on while sitting in bed reading a book. A chic table lamp, flowers by the bedside and white embroidered bedding help to create that luxury hotel vibe so you'll never want to leave your room! I also like to incorporate pieces that have deep personal meaning and the reverse painted Chinese emperor paintings shown on my bedsides that I inherited from my grandmother add a personal element that makes the room feel so special. And of course, a cozy bed is a must! (Read all about my new Cocoon by Sealy mattress here!) These few simple updates transform my space into the most lovely retreat away from the pressures of work and the hustle of living in NYC. So now that I've showed you how I created my own bedroom retreat, here's a look at what my perfect lazy morning in bed looks like!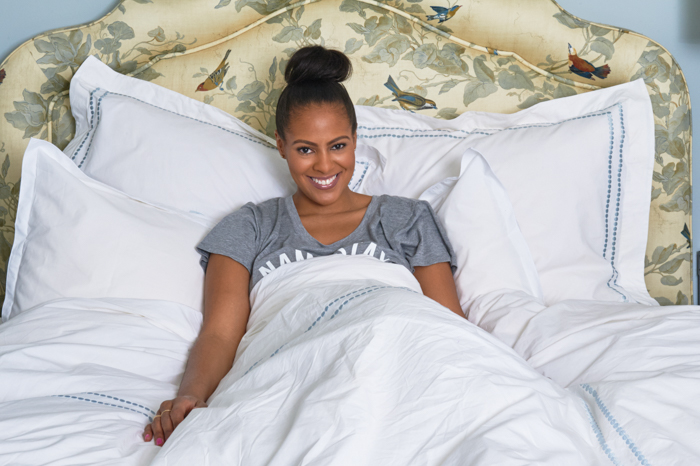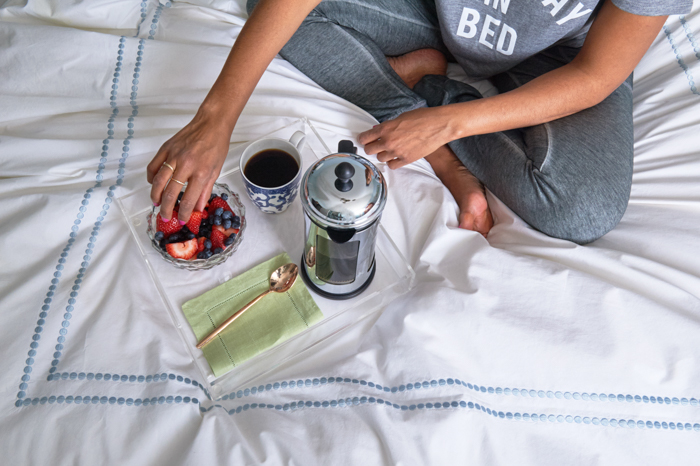 I'm a total grump without my morning coffee so I love making a pot of french press and bringing it into my bedroom so I can enjoy it all morning.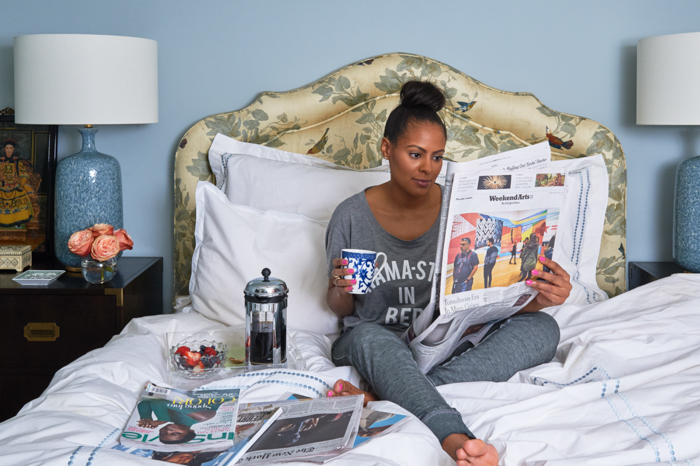 Good reads are also essential. I love the New York Times and admittedly I usually skip the hard news and go straight for the fluff. Arts & Leisure, the Style section and Real Estate are my jam! I also love a mix of fashion mags … InStyle, Elle and Vogue are my favorites!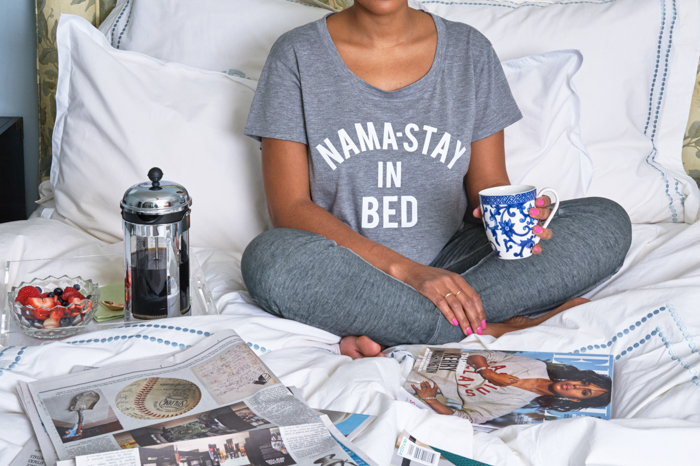 Finally – to create your perfect lazy morning in bed, make sure you have absolutely no agenda and veg out for as long as you'd like… You deserve it every once in a while!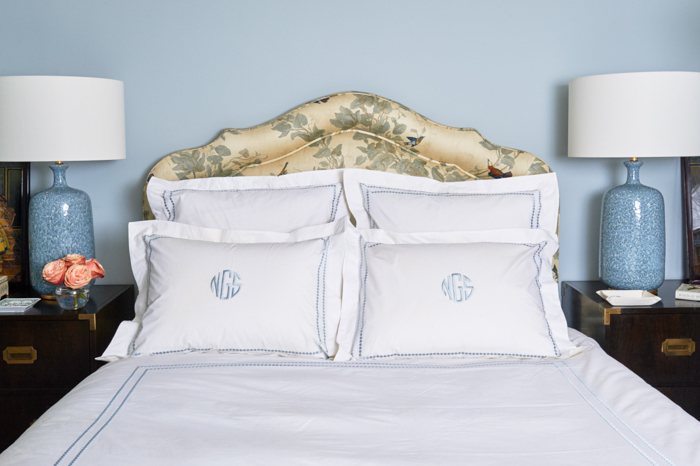 To create your own Happy Place, Cocoon by Sealy is offering a special promotion to receive a $50 cash gift card with your purchase! Just enter code SOHAUTE50 at checkout! (Valid 5/12/16 through 5/31/16)
Shop the Look: Bedding / Lamps / T-Shirt / Joggers / French Press / Tray / Flatware / Mug
This post is sponsored by Tempur Sealy. All opinions are my own.