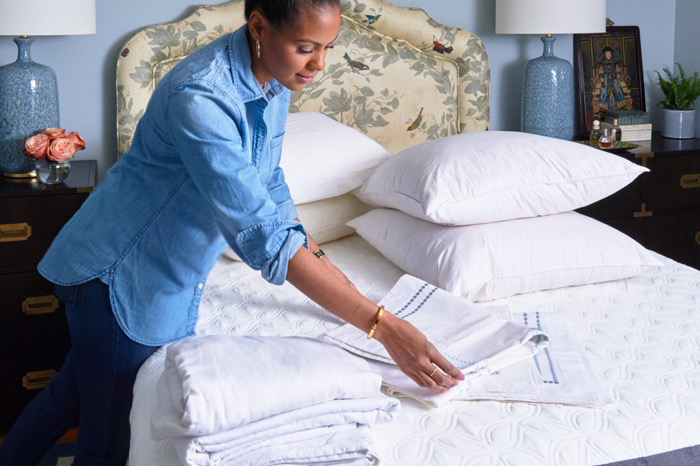 Living in New York City can be overwhelming and when you combine that daily hustle and bustle with my hectic work life, there is nothing I crave more than the comforts of home. My work hours are usually long so most of the time I only get to enjoy my home in the evening hours as I'm winding down for bedtime so having a beautiful, peaceful and comfortable bedroom where I can get a good night's sleep is a high priority…because if I don't sleep well, I basically can't function in life!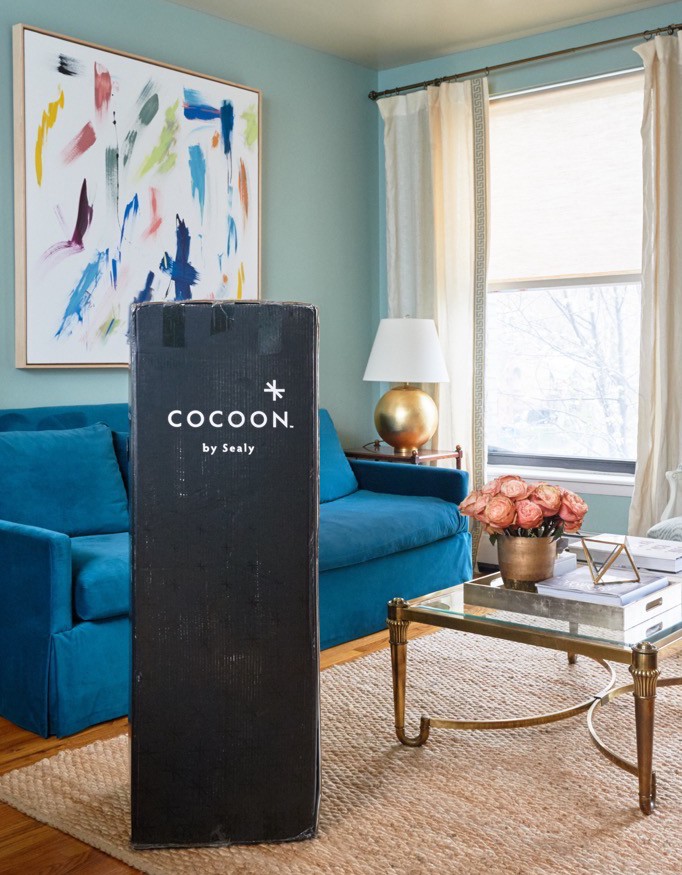 The key to a good night's sleep is definitely a great mattress and they say that after 7 years of use, your mattress will no longer provide you with the best support or comfort. I've had my old mattress for 8 years now so just as I was thinking about buying a new one, my friends at Tempur Sealy reached out to invite me to try their brand new mattress-in-a-box called Cocoon by Sealy. Perfect timing…sign me up!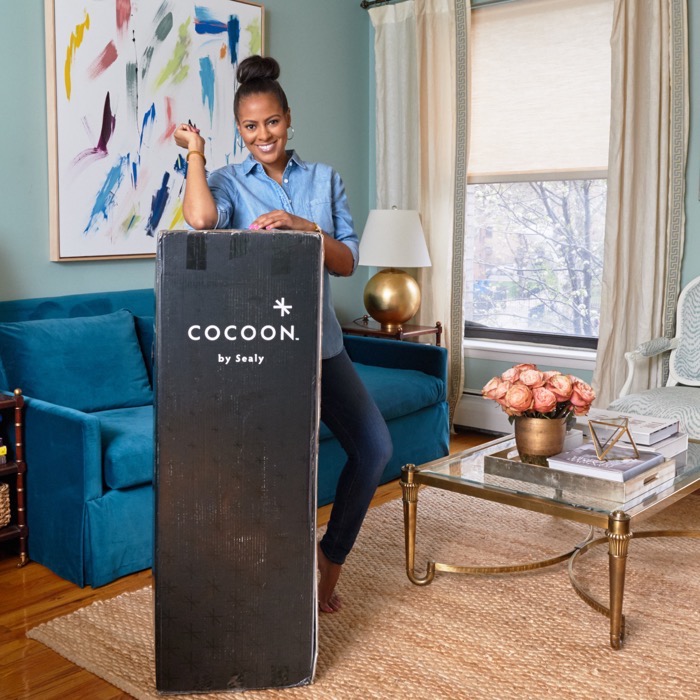 I buy EVERYTHING online and had no hesitation about ordering a mattress from the web especially because Cocoon by Sealy offers a 100 night trial guarantee so if you don't like it, you can exchange it for another one or receive a refund and they'll come and pick it up from your home. I was so excited to try it out!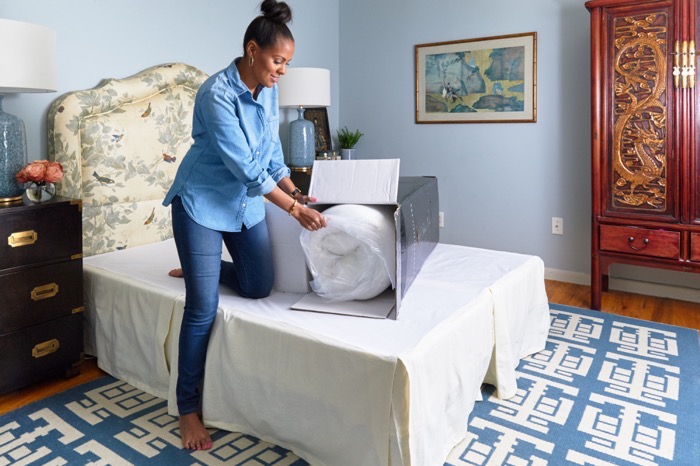 The mattress arrived all tightly rolled up in a compact box and the setup couldn't have been easier. You simply pull the mattress out of the box (it requires a little force), unroll it and watch it expand into shape. Then it's ready for sleeping in about 30 minutes.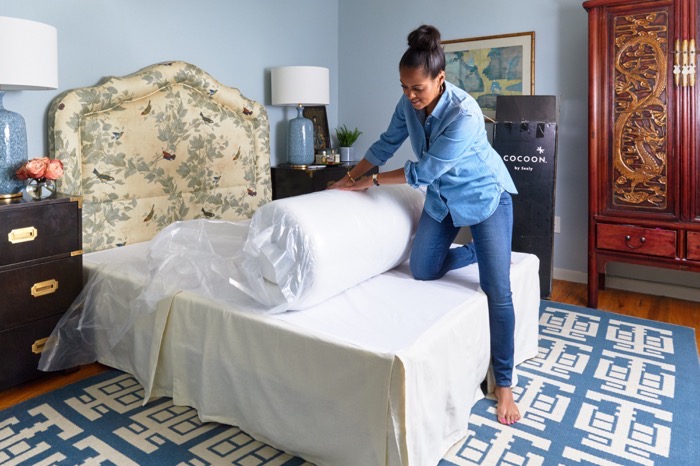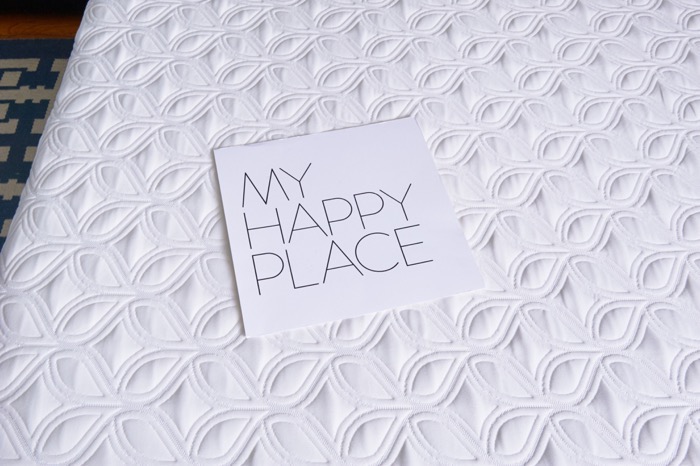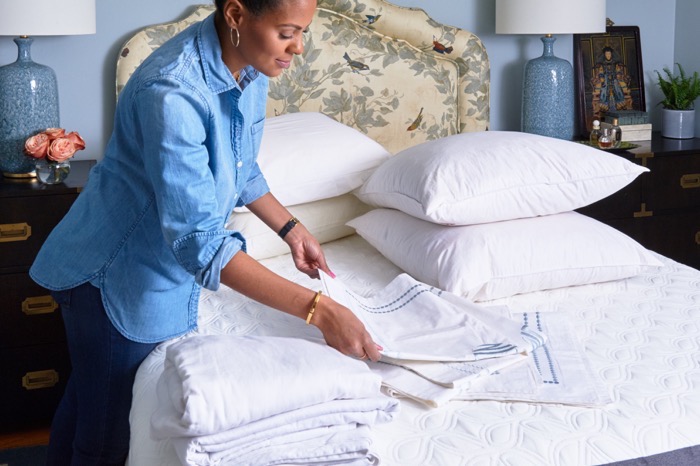 Now that I've got a new mattress, the next step to creating a bedroom that is truly my sanctuary, is to make it beautiful so I also added some lovely new table lamps, and classic white bedding with embroidery to create a luxury hotel vibe. Below is a little peek of how my mini spring bedroom transformation came to life! I'll be back in a couple of weeks to share more of my bedroom and how I've made it my own little happy place! I'll also report back on the mattress after I've logged in some sufficient sleeping hours! AND- as my Spring gift to you, I'm partnering with Cocoon by Sealy to offer two lucky readers a chance to win a new mattress to upgrade your own bedroom! Scroll down for all the deets!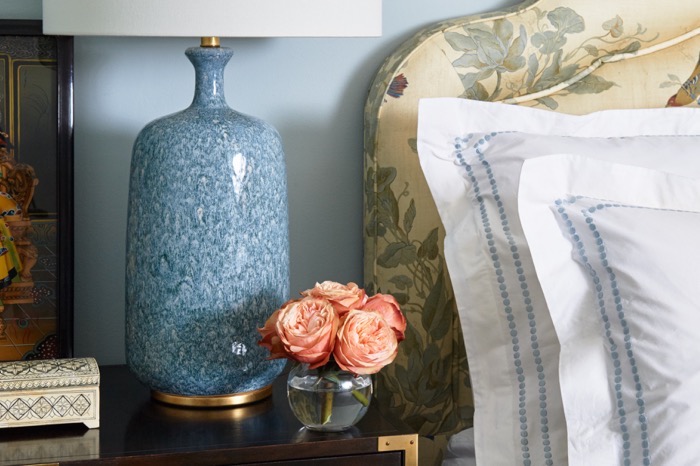 GIVEAWAY DETAILS
You have two opportunities to enter to win a new Cocoon by Sealy mattress – one here on the blog and another chance to win on Instagram! Here's the scoop:
Option 1: Enter here on the blog using the form below. The blog giveaway will end in 7 days on April 25, 2016 at 11:59PM
OR
Option 2: Enter directly on Instagram! Follow me @nicolegibbonsstyle and lookout for a post announcing the giveaway on April 19th, 2016. Then, all you have to do is like the exact photo announcing the giveaway and you'll be entered to win with a winner chosen at random on April 25th!
UPDATE – this contest has ended! Congrats to our winners James D who entered on the blog and @jorlando7 on Instagram!
This post is sponsored by Tempur Sealy. All opinions are my own.