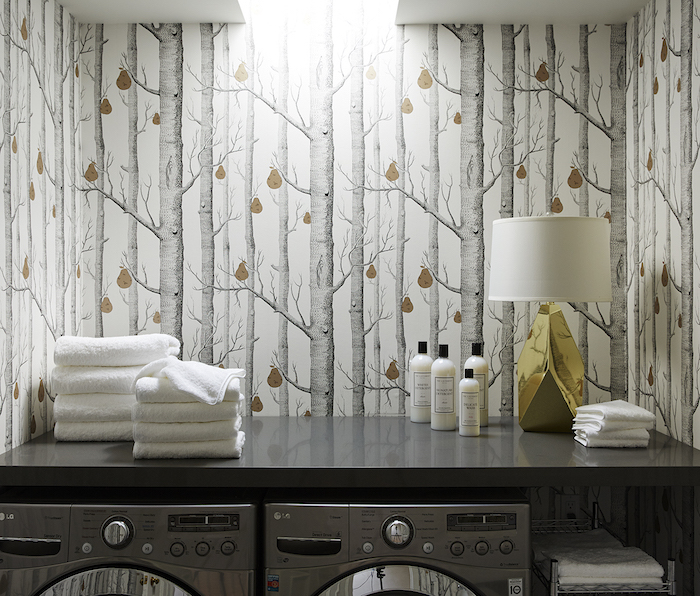 Doing laundry is usually one of the last things we'd want to do if we had the choice. But unfortunately it's a necessity so why not make the chore a little less tedious by injecting a bit of whimsy into your laundry room with a fun wallpaper! Above is the laundry room from the Brooklyn brownstone design project I completed a while back. We covered its walls in the ever-popular Woods & Pears paper from Cole & Son which totally lifts up this utilitarian space and gives it a ton of personality. And doesn't the sunlight beaming down from the skylight make it feel like a ray of sunshine in a very chic forest?! Blank walls would have been so boring! Below are 10 whimsical wallpapers I love that are sure to spark a bit of joy when it's time to do your much-dreaded laundry! Many of these are "to the trade" styles that you have to order through an interior designer so I've also added links to similar options available at retail where possible. Which one is your fave?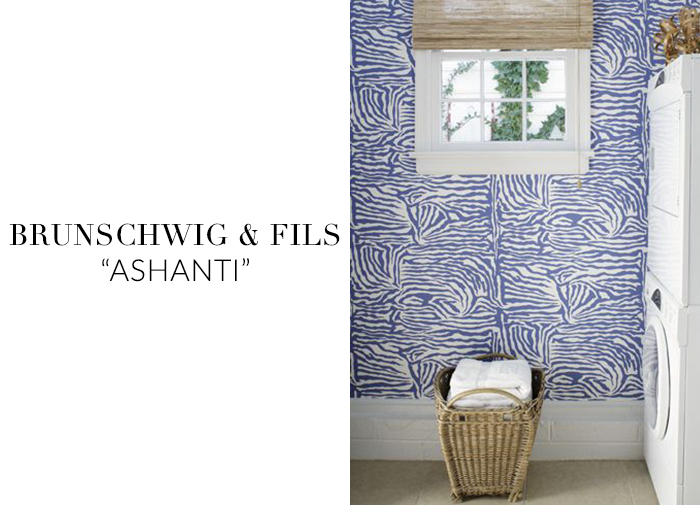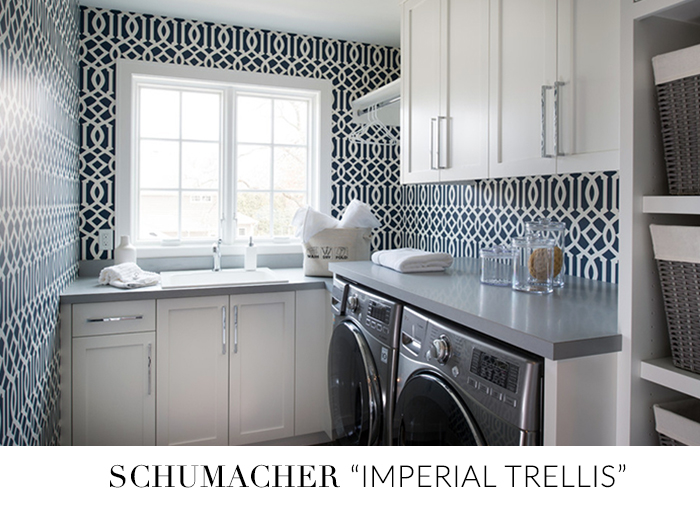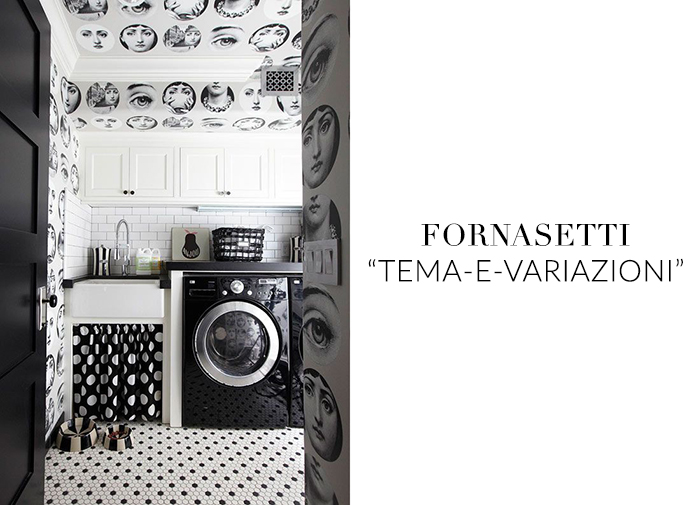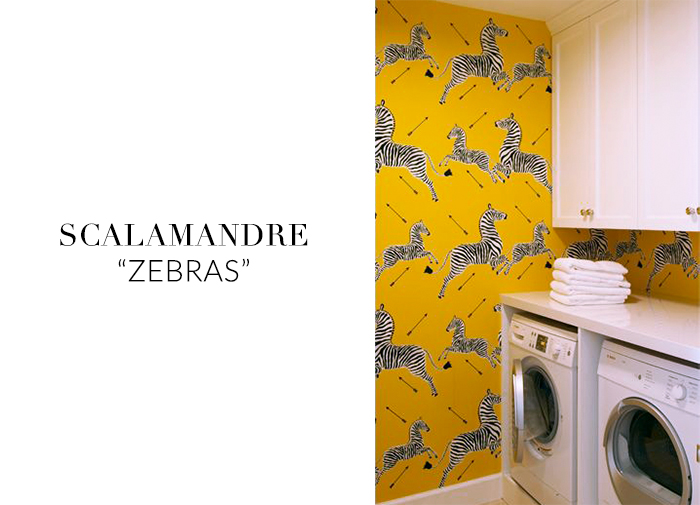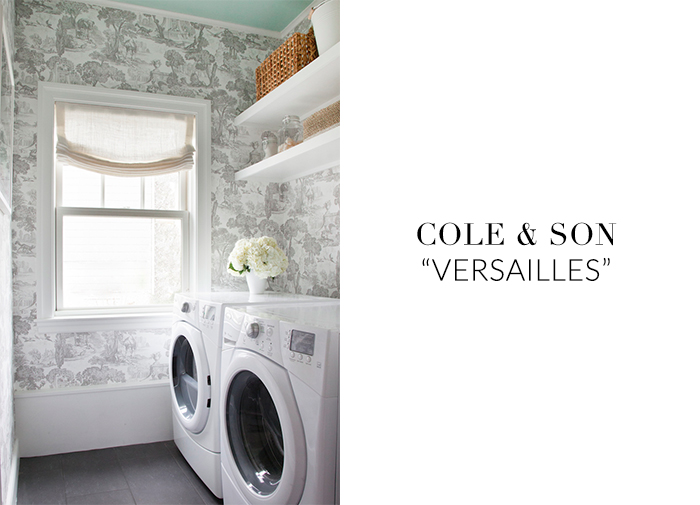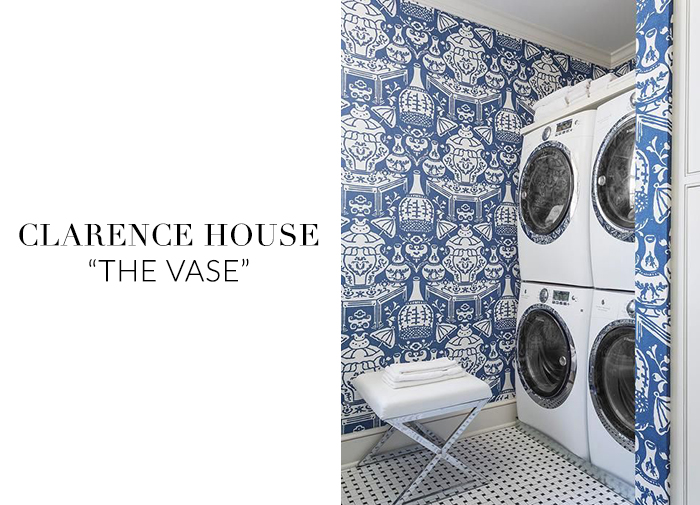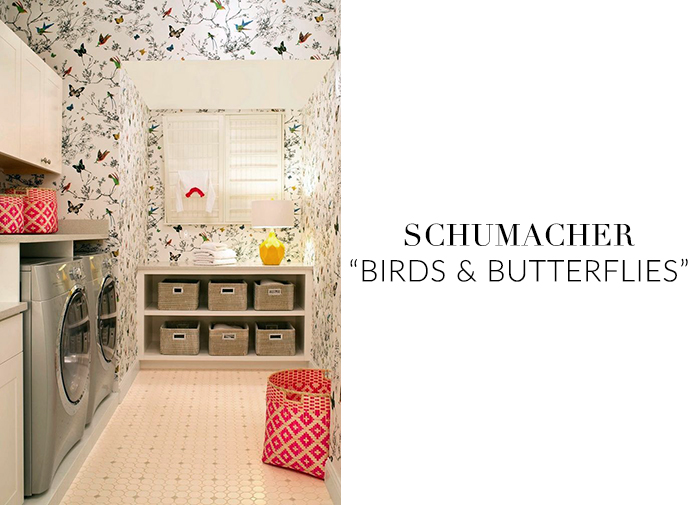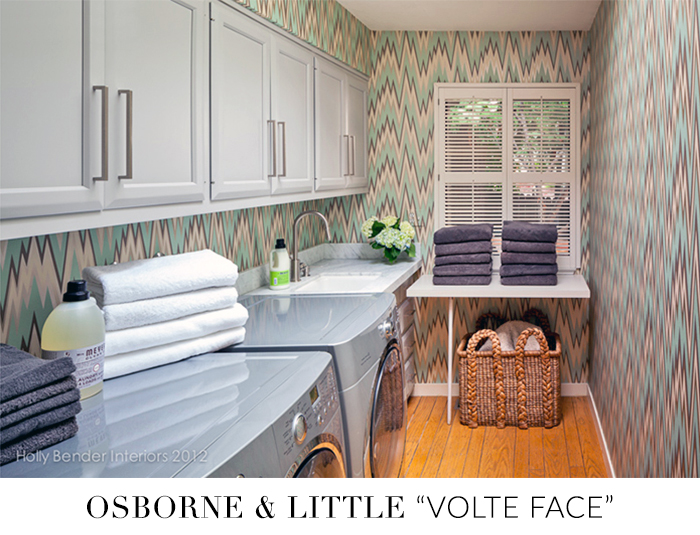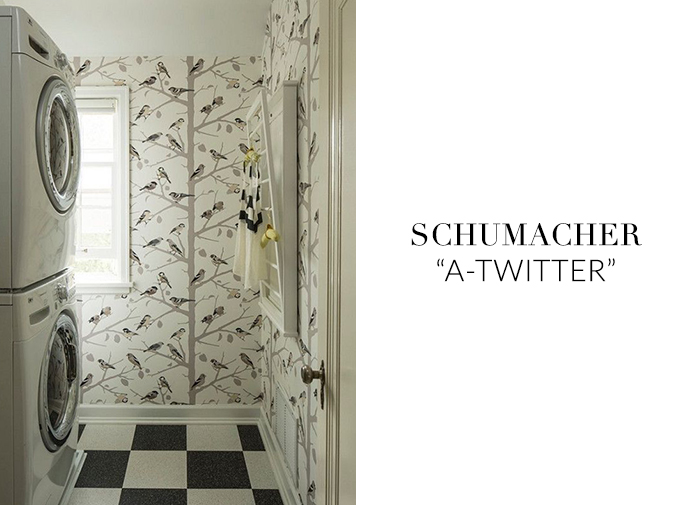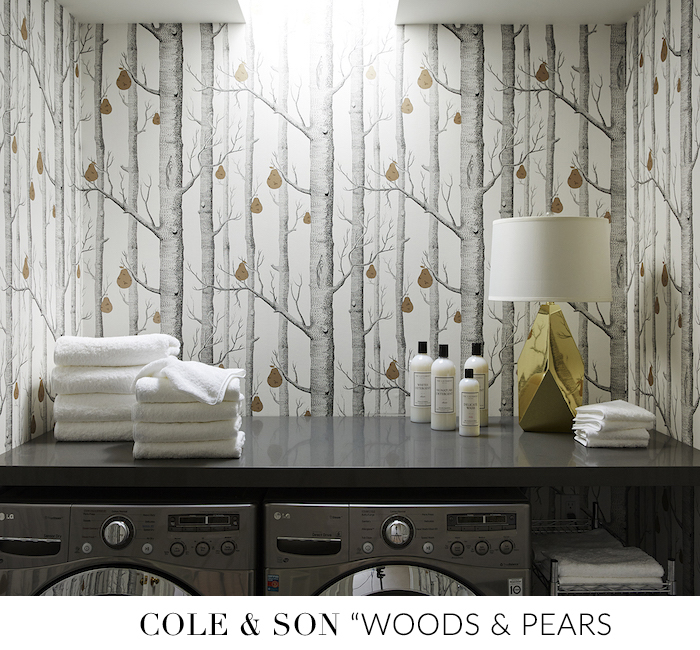 1. Brunschwig & Fils "Ashanti." Design by Suellen Gregory. Similar pattern here and here.
2. Imperial Trellis by Schumacher. Available here. Similar here. Image Source.
3. Fornasetti's Tema e Variazoni wallpaper by Cole & Son. Design by Liz Caan.
4. Scalamandre Zebras wallpaper. Design by Grant K. Gibson.  Available here.
5. Versailles wallpaper by Cole & Son. Design by Erin Gates. Similar here and here.
6. David Hicks The Vase wallpaper from Clarence House. Design by Bear Hill Interiors. Similar here and here.
7. Birds & Butterflies wallpaper by Schumacher. Similar here, here, and here. Image Source.
8. Volte Face wallpaper by Osborne & Little. Design by Holly Bender. Similar here.
9. A-Twitter wallpaper by Schumacher. Similar option here. Image source.
10. Cole & Son Woods & Pears. Design by Nicole Gibbons Studio. Photo by David Land. Similar available here and here.