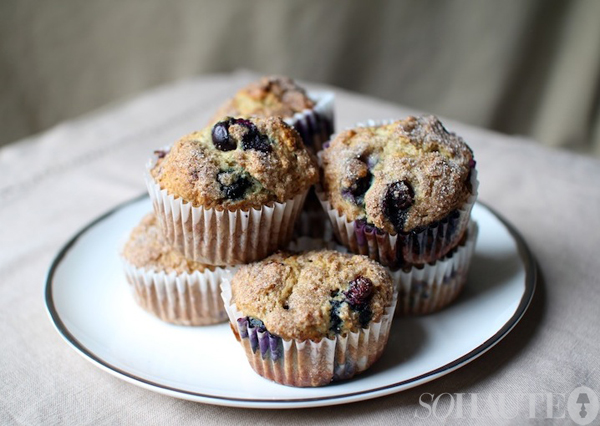 Since Summer is here I've been buying up lots of summer berries and I love to bake so last weekend I tried out this lowfat blueberry muffin recipe from an awesome iPad app I recently downloaded called the Photo Cookbook Baking App. The muffins are made with yogurt and egg whites so they're totally healthy and taste amazing! Mine came out so perfect I had to take a photo and here's the recipe so you can try them yourself!
Lowfat Blueberry Muffins
from The Photo Cookbook Baking App
scant 1⅔ cups all-purpose flour
1 tsp baking soda
¼ tsp salt
1 tsp ground allspice
generous ½ cup superfine sugar
3 large egg whites
3 tbsp lowfat margarine (*Note: I substituted an equal amount of olive oil for margarine)
⅔ cup thick lowfat plain
yogurt or blueberry-flavored yogurt
1 tsp vanilla extract
3 oz/85 g fresh blueberries
makes 12 muffins:
1. Preheat your oven to 375° F and place your paper liners in a muffin pan
2. Sift the flour, baking soda, salt and half the allspice together in a large mixing bowl. Add half the sugar and allspice and mix well
3. In a separate bowl whisk together the egg whites together then add the margarine, yogurt and vanilla and mix together. Next stir in the blueberries.
4. Add the fruit mixture to the dry ingredients and stir gently until just combined. Don't over stir and it's fine fr the mixture to be a little lumpy.
5. Divide the mixture evenly between the paper liners. Each cup should be about 2/3 full. Mix the remaining sugar together with the allspice and sprinkle it over the muffins.
6. Bake in the preheated oven for about 25 minutes or until risen. Remove the muffins from the oven.
7. Enjoy!
As I mentioned, this recipe came from The Photo Cookbook Baking App for iPad and iPhone which features the most beautifully photographed recipes with easy to follow step-by-step instructions. If you have an iPhone or iPad and love to bake I highly recommend downloading it here from the App Store! Below are a few screenshots!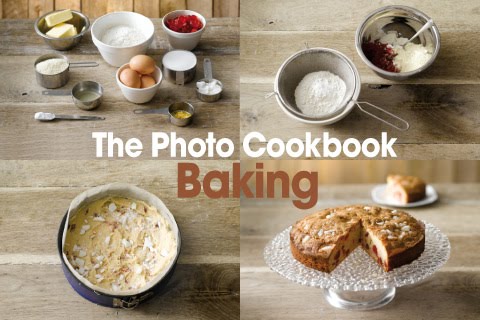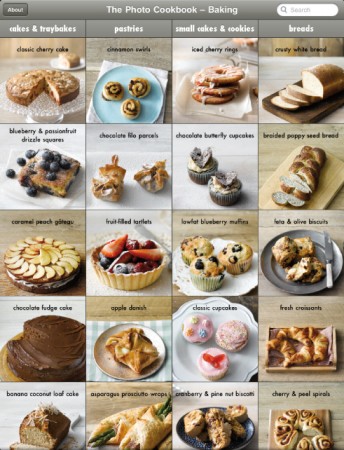 Top photo by me