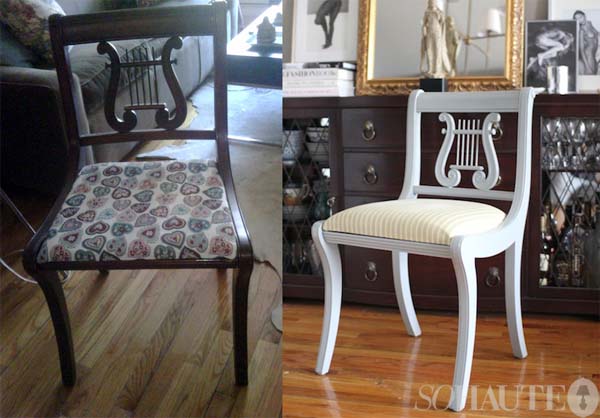 It's been a while since I've shared one of my home decorating projects so I thought I'd give you a before and after look at my dining room chair makeover.  I've been holding on to these photos for ages! I picked up these Duncan Phyfe style mahogany harp back chairs on from a friendly Craigslist seller in New Jersey about a year and a half ago. I paid $80 for all 4 chairs…an awesome deal! They were nicked, dinged, and the upholstery…let's not even talk about it. Beyond awful. These definitely needed some TLC.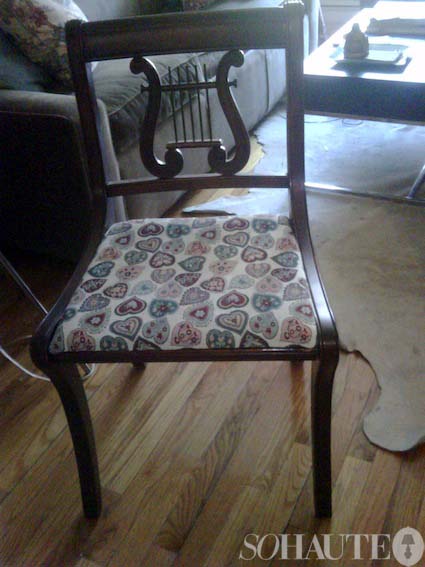 I knew I wanted to paint them because I felt the mahogany was a bit too dark and heavy. Painting them would not only lighten them up but also allow me to camouflage the imperfections in the wood.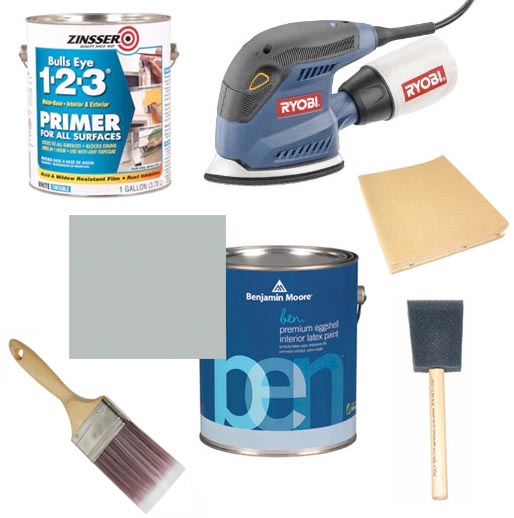 Now, I love a good DIY project but sometimes I just don't have the time or patience so I'd rather just pay a professional to do the work that I don't have the time for or don't want to risk screwing up…so for this project, I did a partial DIY and re-finished the chair frames myself while I had new cushions professionally fabricated by my upholsterer. Above are the supplies I used to tackle the chair frame: A Ryobi hand sander with various sanding pads, fine grit sand paper for smoothing, Zinsser's 123 primer, Benjamin Moore eggshell finish paint and various paint brushes.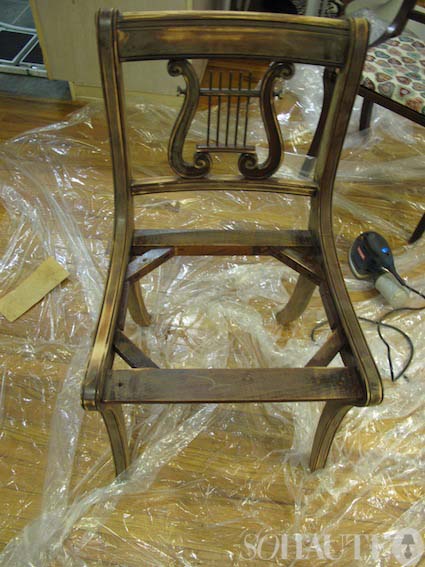 The first step I took was to sand off the finish and smooth out the most noticeable imperfections. It took a lot of elbow grease and energy but after about an hour and a half I had all 4 chairs all prepped and ready to go. (Note: You'll want to do this outdoors where it's well ventilated and you wont have to worry about dust flying everywhere.)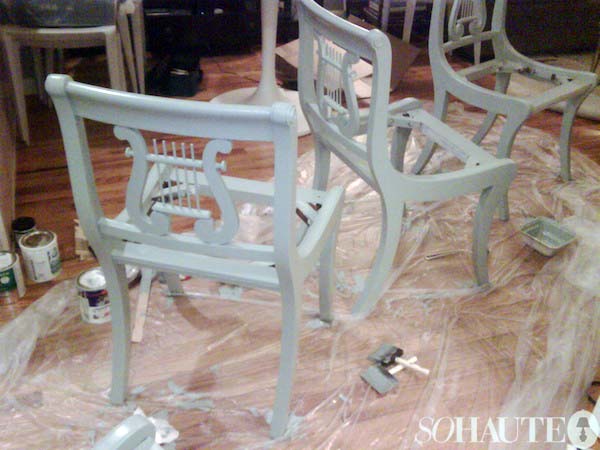 Next I gave each chair a good coat of primer followed by two coats of paint. The color is called Boothbay Gray which has a slight blue tone.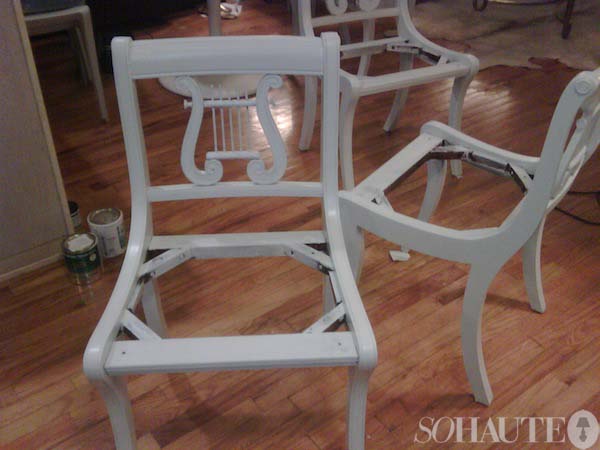 After the paint dried my chair frames patiently awaited their new cushions…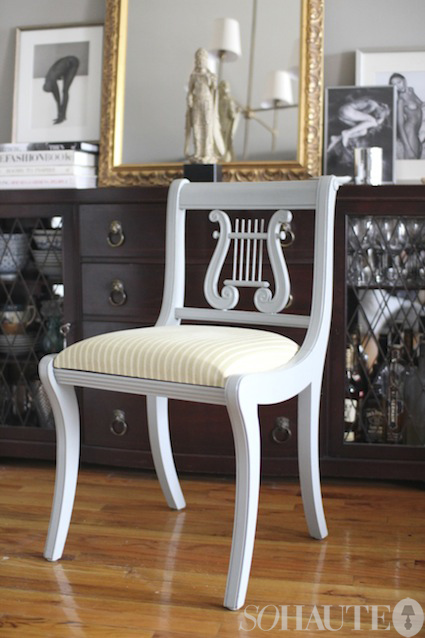 And finally…the finished product! I chose a striped Suzanne Rheinstein for Lee Jofa fabric called Piedmont Stripe. The leaf green color looks great against the chairs' blue gray frame. Below are a few more shots of the