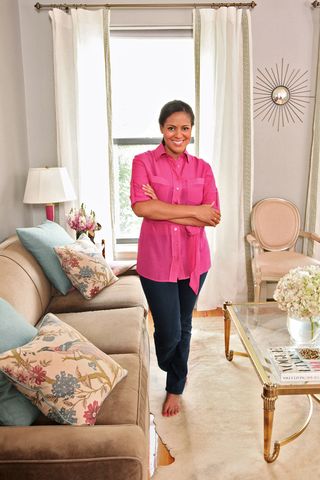 2010 marks the start of a new decade which means it's time for change! In addition to the typical New Year's resolutions that I make each year (work out more, save more, yada yada yada), I made a laundry list of goals for this humble blog of mine and here's portion of that list:
Blog more frequently. Such a tough one for me since my day job keeps me pretty busy, but I'm going to work on posting more often in 2010.
Introduce new content. This includes new editorial features and hopefully a few new interactive features such as video as well.
Post more personal projects. When I wrote about my holiday decor, a reader emailed and said they wish I posted more of my personal projects. Why not!? I document everything I do anyway so I already have a boatload of photos of projects I've undertaken at home that I plan to post. I'll also post about future updates I make to this ever evolving apartment of mine as the year progresses. Hopefully you'll be inspired by my ideas and advice for decorating stylishly on a budget.
Debut a newly revamped So Haute. I've been working on this one for a while. It's been a long road trying to find the right web designer to execute my vision but a new design is finally in the works and the reveal is coming soon!
I hope this gives you an idea of the changes to come on So Haute! I'll be simultaneously working on growing my design business and we'll see where that takes me! My mantra for this year is "Make it Happen". You know the old adage, "don't talk about it, be about it"? Well, I plan to be about it in 2010 and I have a feeling this is going to be a very exciting year! Stay tuned!
Photo above: Me. Taken by Austing Irving