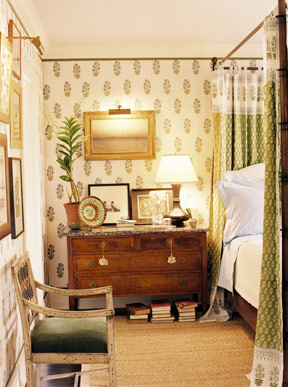 A Peter Dunham Designed room featuring fabrics from his signature line.
I absolutely love ethnic inspired textiles, particularly prints and patterns that are emblematic of Central Asian countries like India, Turkey, Uzbekistan, etc. I especially have a thing for Indian paisleys and florals. Here are some of my favorites: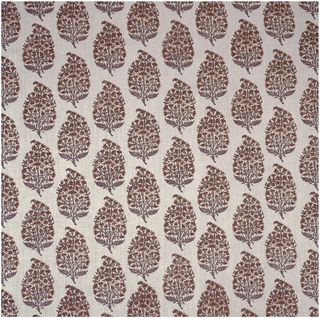 Indian Pear, Robert Kime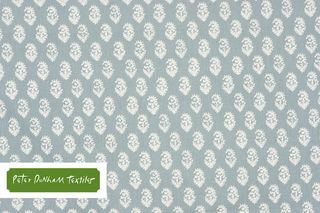 Rajmata, Peter Dunham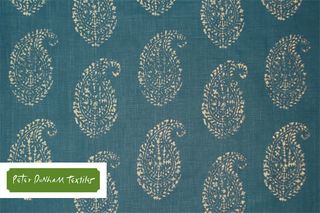 Kashmir Paisley, Peter Dunham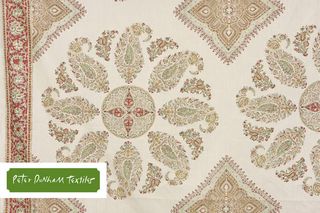 Samarkand, Peter Dunham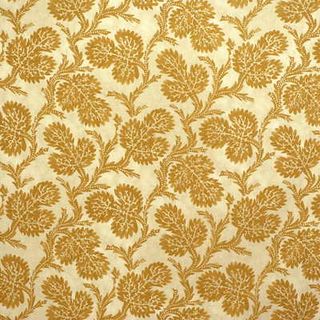 Dotted Leaf, Suzanne Rheinstein/Hollyhock for Lee Jofa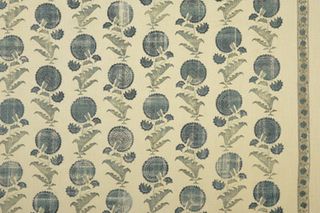 Indian Flower, Michael S. Smith/Jasper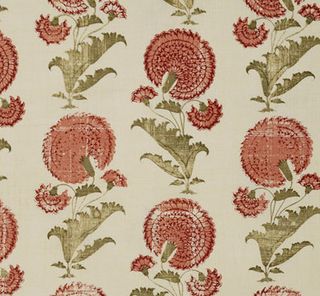 Indian Flower, Michael S. Smith/ Jasper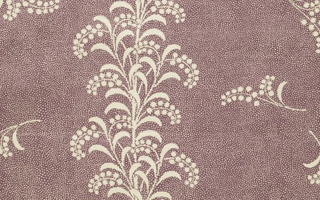 Mimosa Vine, Carolina Irving Textiles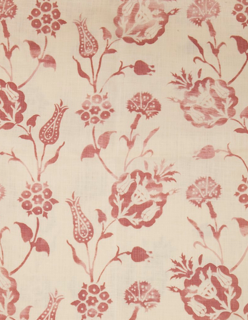 Desert Rose, Carolina Irving Textiles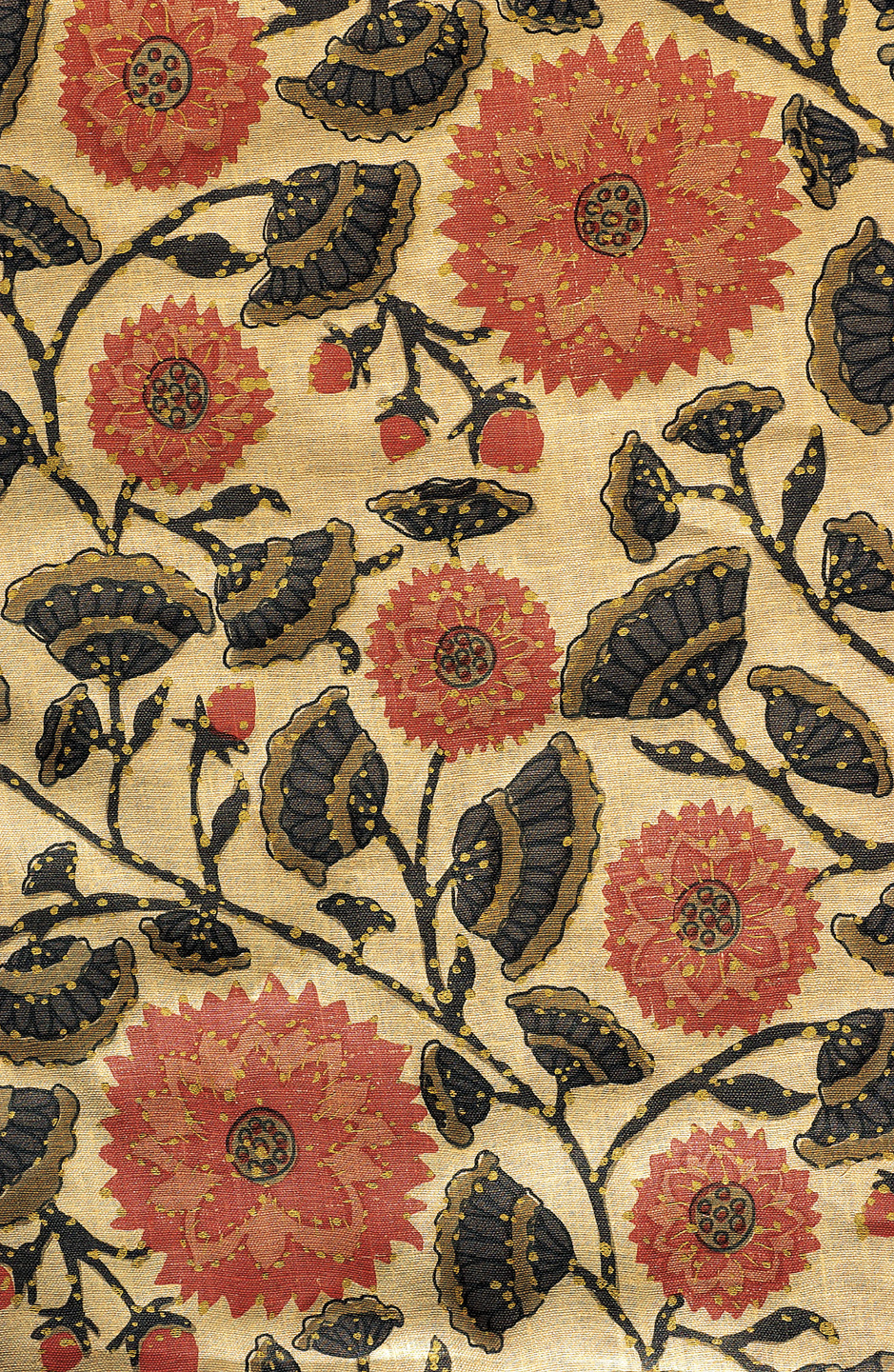 Jaipur, Peter Fasano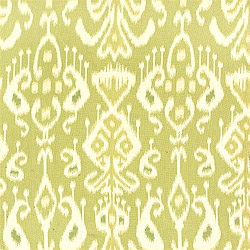 And despite the common feeling that ikats are overused, I still love them. The one above is Bravado Ikat from Thibaut's Tea House collection and it's one of my favorite ikat fabrics. Here it is in context: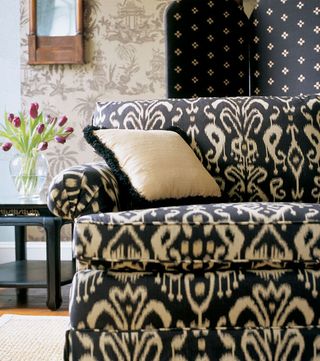 Bravado Ikat in black, Thibaut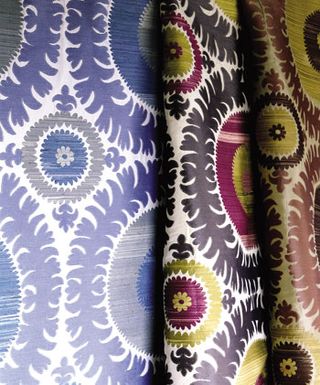 I still think suzani prints are fabulous too. This one from Donghia is also a favorite and comes in four colorways.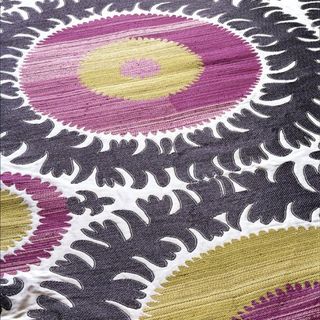 Here's a closer look.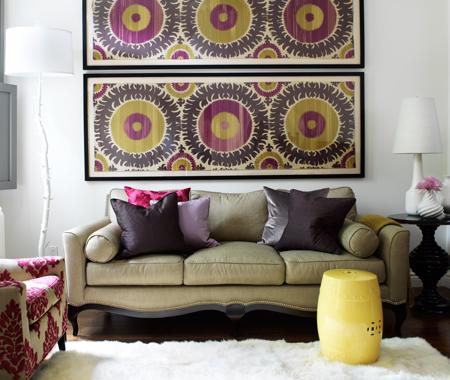 Emily Walker, a designer at Canadian House & Home, used Donghia's suzani as artwork and had the fabric framed to hang above her sofa.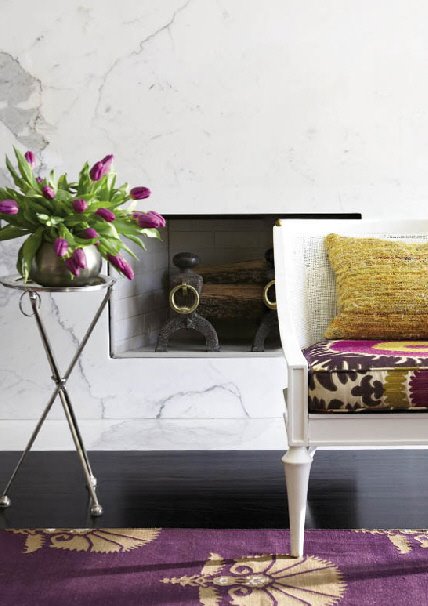 And Charleston based interior designer Angie Hranowsky used the same fabric to upholster the seat cushion of a fabulous mid-century chair in her home. You can see more of Angie's house here.