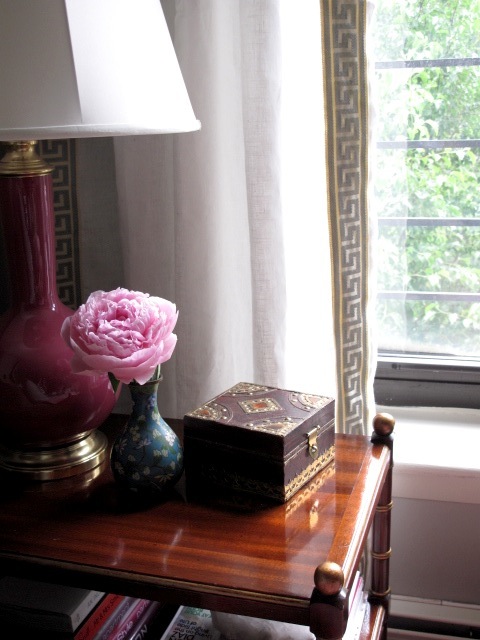 A couple of weeks ago I embarked on a little DIY drapery project. The windows in my apartment only had solar shades covering them for the longest time and I'd been wanting to soften them up with some fabulous draperies. If I could have things my way I would have had custom draperies made using Suzanne Rheinstein for Lee Jofa's Ikat De Lin, but given how many yards I would have needed that would have far exceeded my budget so I decided to make my own!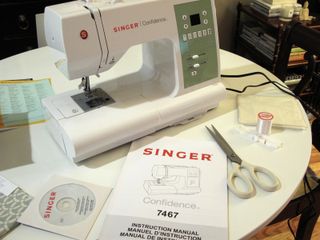 My friend Robert gave me this sewing machine as a gift a while back and I had been dying to use it. I hadn't sewed since I was little so I wanted a small project to help me get back into the swing of things and these DIY draperies were perfect!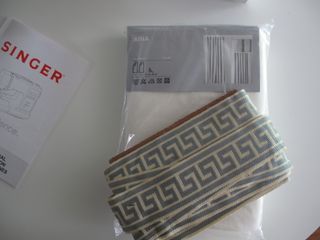 I bought a couple packs of inexpensive AINA linen drapery panels from Ikea and a gazillion yards of reasonably priced greek key trim from Calico Corners in a bluish color called Mist.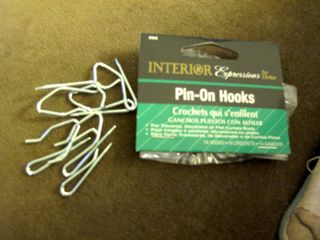 I also bought two inexpensive aged brass curtain rods from Home Depot along with matching rings and these pin-on drapery hooks. The rings and the hooks have such a big impact on the finished product and are the secret to achieving a high-end look.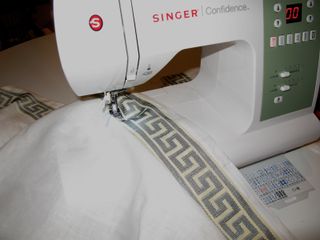 Next I sewed the trim down the entire length of the panels on each end. I was a little afraid I'd mess up at first, but it was like riding a bike! The panels were a bit long so I also had to hem the bottom so they fell at the perfect length…just at the floor.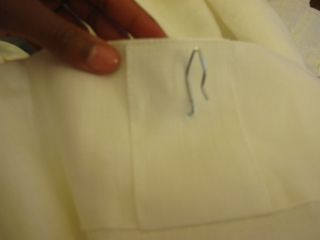 I then attached my drapery hooks to the backs of each panel. I also removed the clips from the drapery rings. (I always think draperies look much more polished with the clips removed.) Next I looped the rings through the rods, hung the rods, then attached the panels to each ring with the drapery hooks.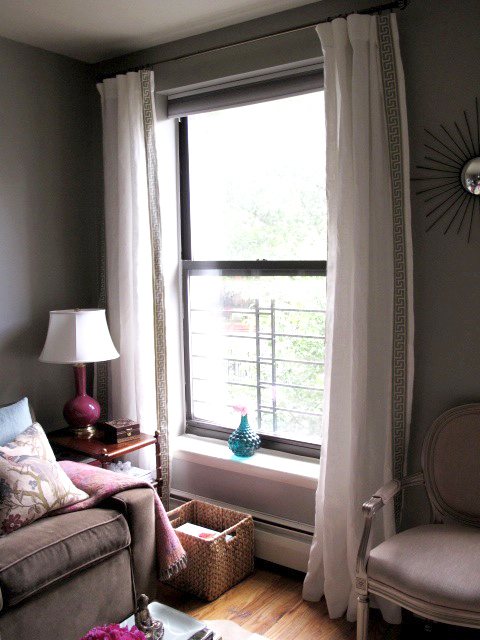 And voila! Simple, custom made draperies with a high-end look for less! Hanging the panels on rings made all the difference in the world. Had I inserted the rod through the pockets on the draperies, they wouldn't have looked the same.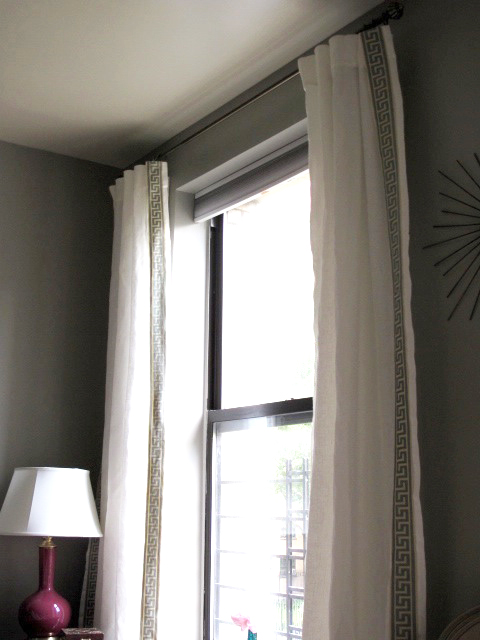 Here's a closer look.