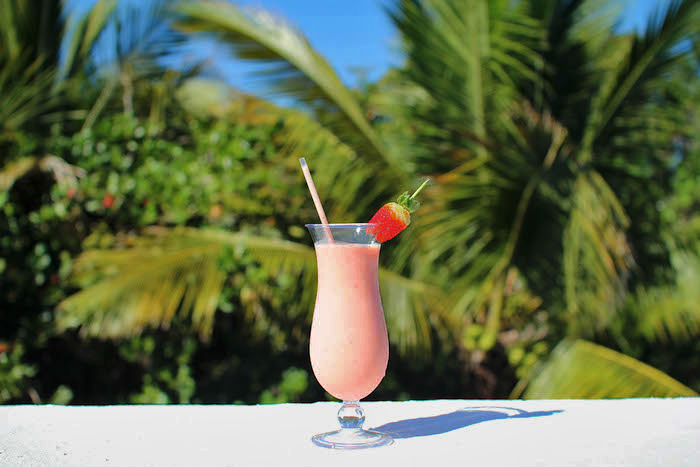 Summer is finally here which means its time to mix up some frozen cocktails! Last year I took a trip to the Dominican Republic and fell in love with a frozen drink called the Four Diamonds which was served at the resort where I stayed. This rum based cocktail is mixed with strawberries, coconut, Irish cream and ice. I probably shouldn't admit this but it's SO good I pretty much inhaled several of these a day during my stay and loved the drink so much I convinced the bartender to give me the recipe! Now I'm sharing it with you! This drink is both fruity and sweet and totally tastes like a tropical vacation…no passport necessary! I'm sure you'll love it as much as I do. Scroll down for the recipe. Happy Summer!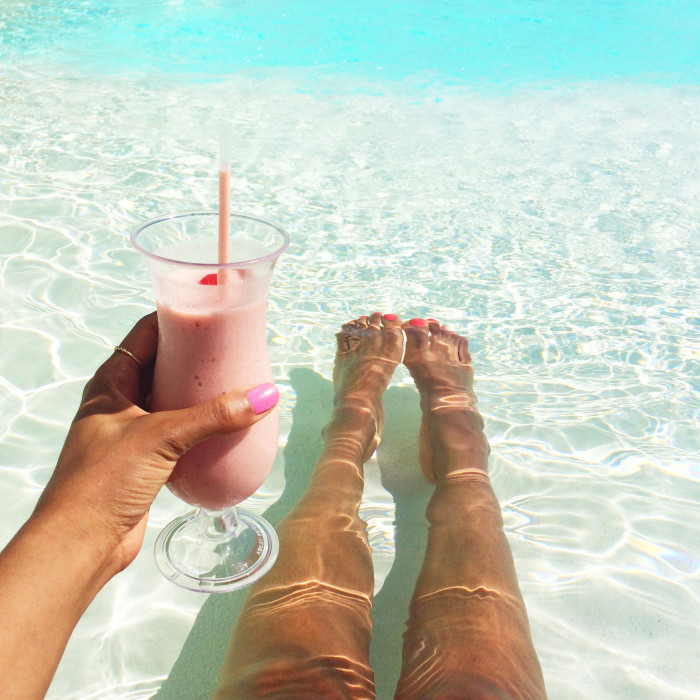 Four Diamonds Strawberry – Coconut Frozen Cocktail
Ingredients
1oz Baileys Irish Cream
1oz dark rum
3 oz coconut cream
5 or 6 fresh strawberries
1 cup of Ice
Preparation
In a blender combine Bailey's, rum, coconut cream, strawberries and ice. Blend until smooth, pour into a glass and enjoy! *Makes one single serving.
KITCHEN ESSENTIALS