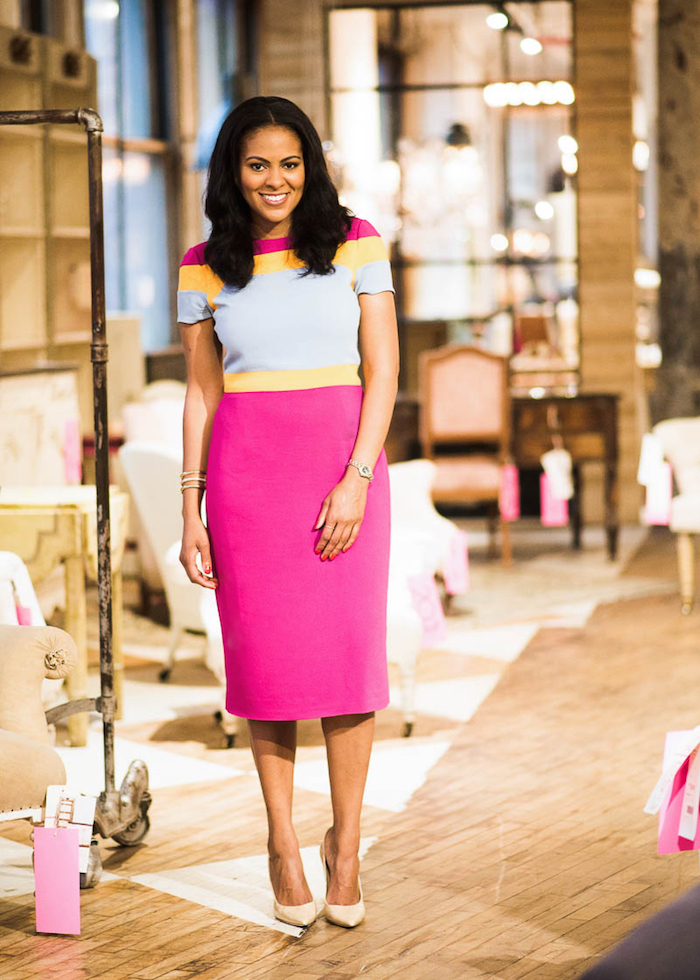 Do you have a "power outfit"? A go-to look that makes you feel strong and confident? For me, that look is always a colorful, clean-lined sheath dress and classic, pointy-toe pumps. It's a look exudes confidence and sophistication, which is something I always aim to project. I also happen to think the sheath dress is a universally flattering style that looks great on any body type and should be a staple in every woman's wardrobe! I recently shared my go-to power outfit with Levo League who captured these pictures for a fun feature which you can read here.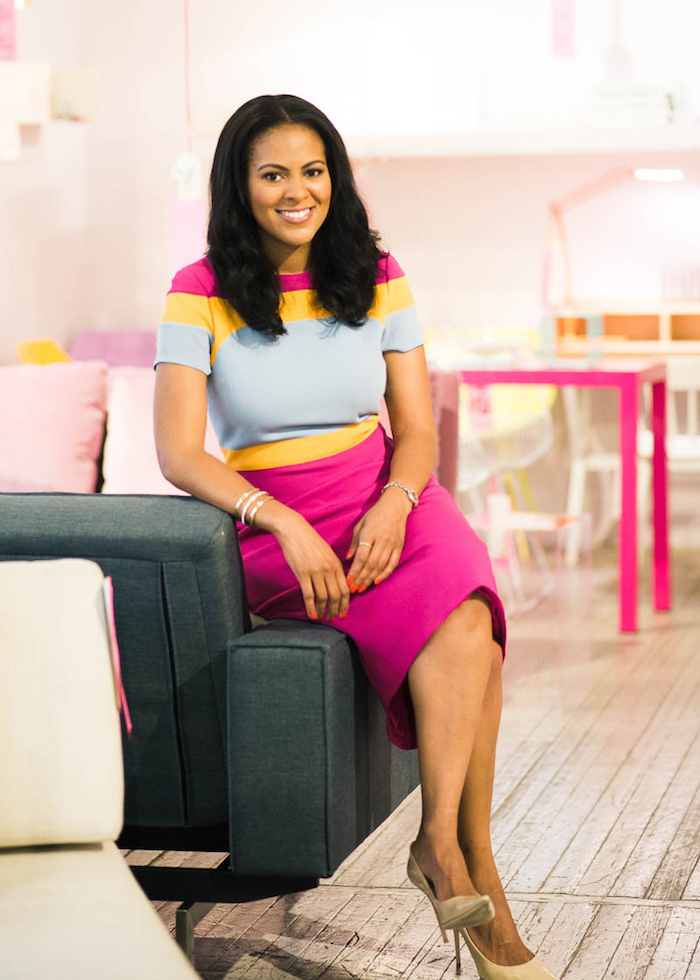 In these photos I'm wearing a sheath dress from Raoul that I'm obsessed with paired with my favorite nude patent pointy toe pumps. This is a go-to look when I'm on-camera doing a morning show segment or if I'm attending an evening networking event and want to make a strong first impression. The silhouette is incredibly slimming and flatters me in all the right places so I never have to worry about pulling or tugging at any ill fitting areas. I can wear this and feel confident whether it's day or night and the pumps are classics that can easily be dressed up or down.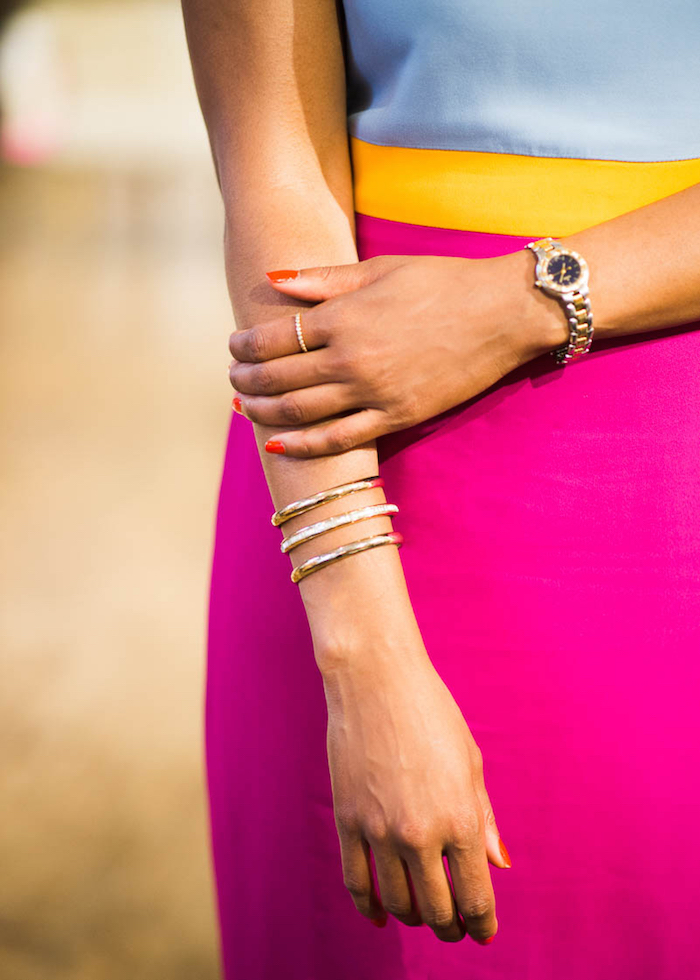 I also LOVE the colors in this dress. I think bold colors evoke a sense of self-assurance and adventurousness plus I believe that wearing the right color to complement your skin tone is a great way to highlight your intrinsic beauty.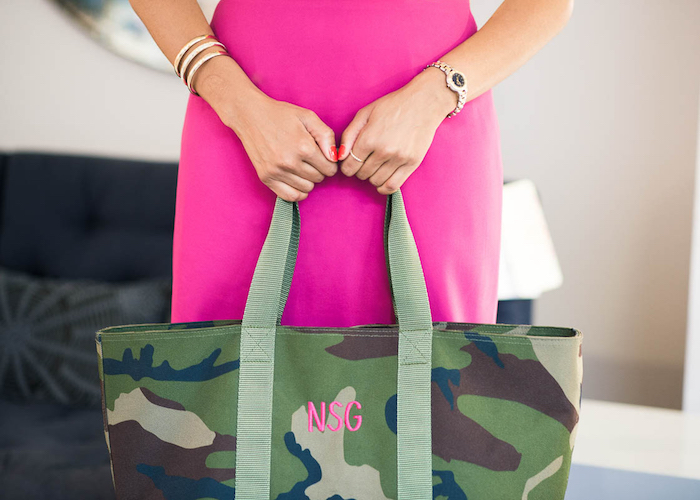 During the day I'm usually running around the city to and from all kinds of appointments…client meetings, showroom visits, auditions, you name it. So needless to say I always have a ton of stuff to carry around with me, making a durable tote bag essential. This one from LL Bean is my favorite. It's heavy duty, stylish, versatile and best of all, affordable.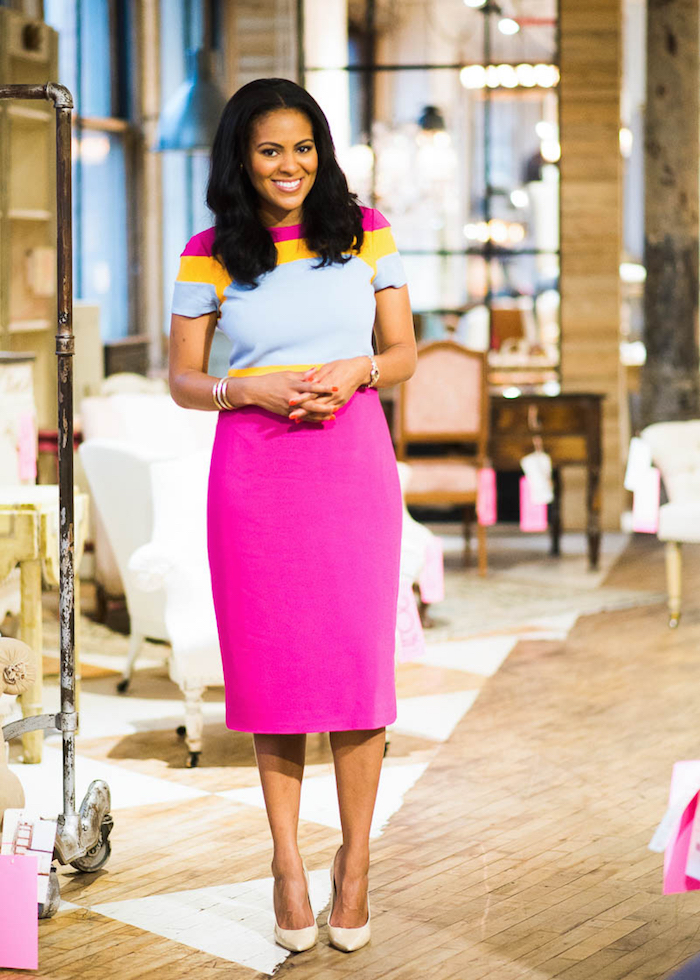 When asked about the best advice to give aspiring designers when it comes to style (and this really applies to anyone), I stressed that it's important to establish a style that's unique to you and also reflects your personal design sensibility. I love decorating with color so when it comes to my wardrobe I always wear color when I want to stand out. What's your go-to power outfit? I'd love to hear about it!
Photos by Sam Teich for Levo League
SHOP THE LOOK