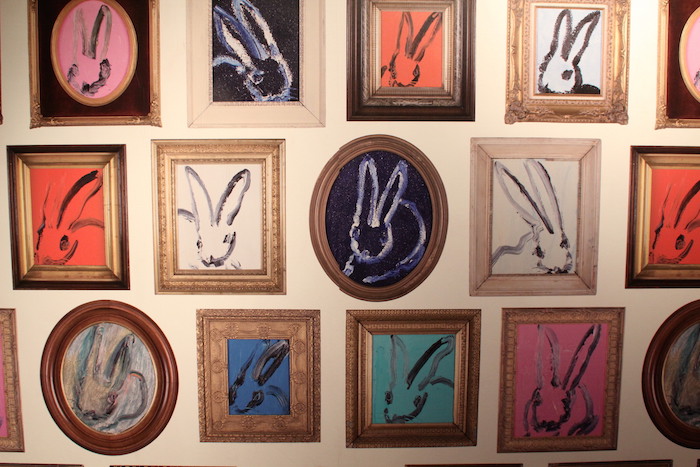 Last month I attended the bi-annual High Point Market which is a huge trade show showcasing the latest products and trends in home decor. During my visit to the Kravet showroom I almost stopped dead in my tracks when I saw an installation of Hunt Slonem Bunnies wallpaper!!! In case you're not familiar, Hunt Slonem is a contemporary neo-expressionist artist most known for his graphic paintings featuring the outlines of bunnies and parrots. He's pretty famous and his works cost a pretty penny. A quick search on 1stDibs turns up results of his work currently on the market for as much as $45,000 a pop. I'm a huge fan of Slonem's work, particularly his bunnies series so owning this wallpaper is a great way to get the look for less. Hunt Slonem's wallpaper designs as well as a selection of fabrics and carpets is being produced by Groundworks for Lee Jofa and will soon be available for purchase through interior designers.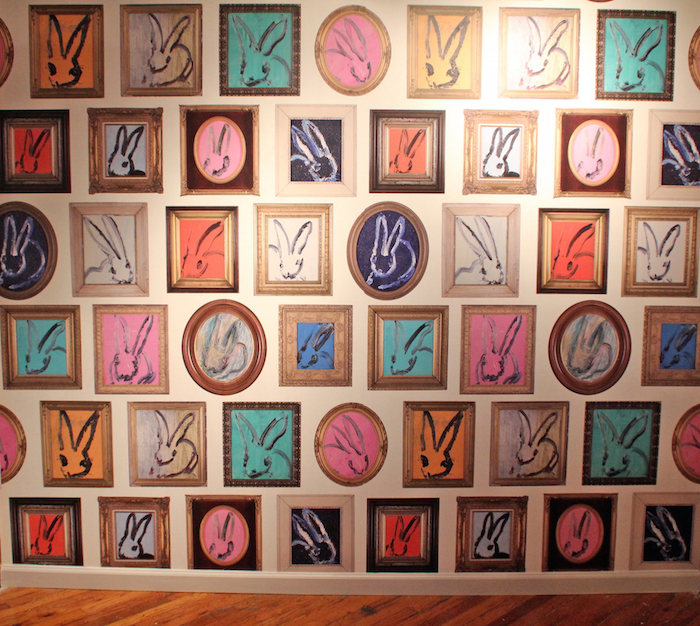 Here is a larger view of the bunnies wallpaper installation in the Kravet showroom.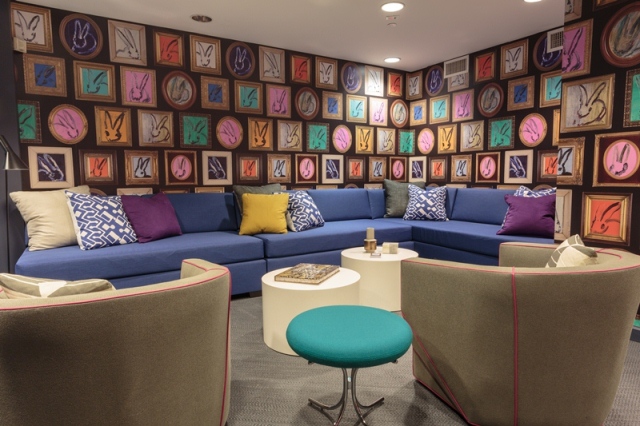 My designer friends Danielle Colding, Drew McGukin and Young Huh collaborated on a room for the Ronald McDonald House of Long Island and used the black colorway of this wallpaper pattern which looked fabulous! (image) It is also available in blue and red colorways in both large and small scales.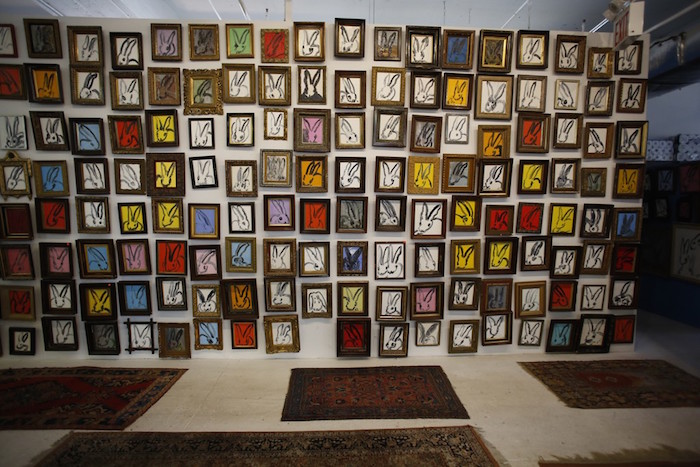 The wallpaper pattern was created from a digital image of a wall in Slonem's studio that features a rotating gallery of his bunny art. (image)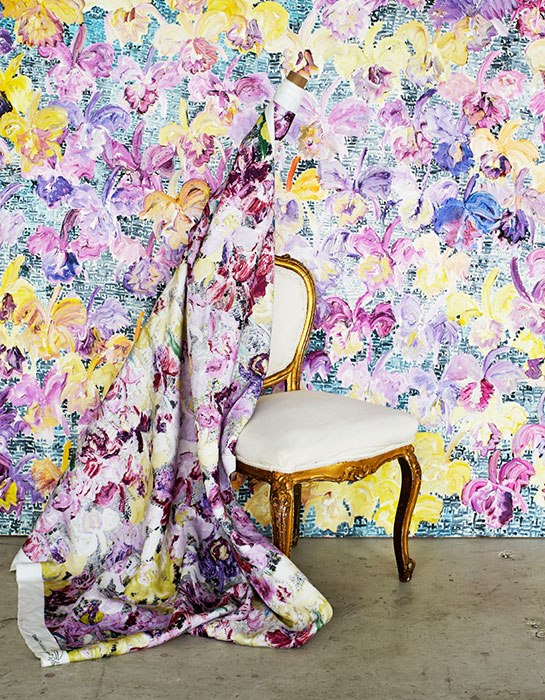 Here is an orchid print wallcovering and fabric that was recently featured in AD. (image)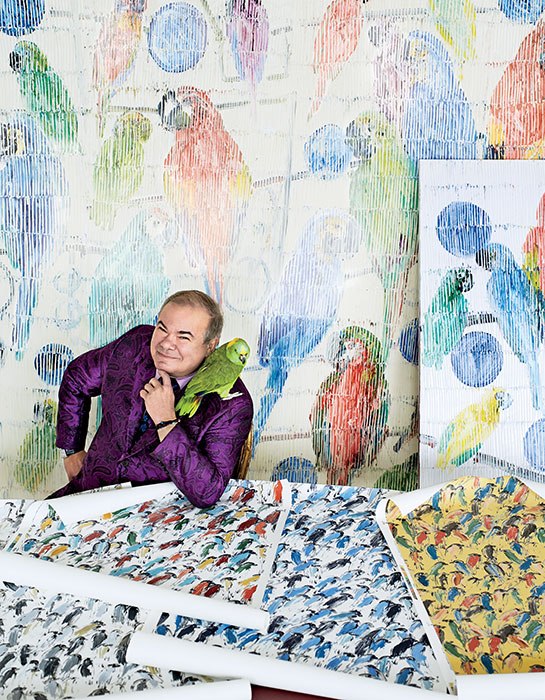 Another icon Slonem is known for is his parrot series inspired by his love of parrots. A little known fact is that Slonem has more than 50 pet birds, most of them parrots! Here, his parrot paintings are interpreted as patterns for his new wallpaper collection. (image)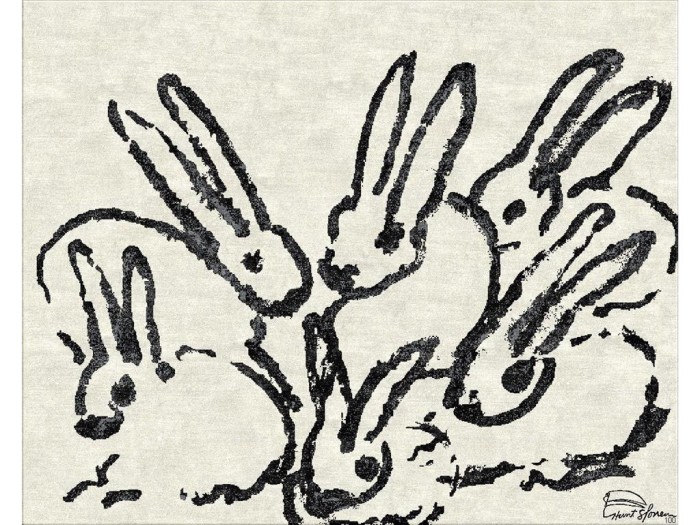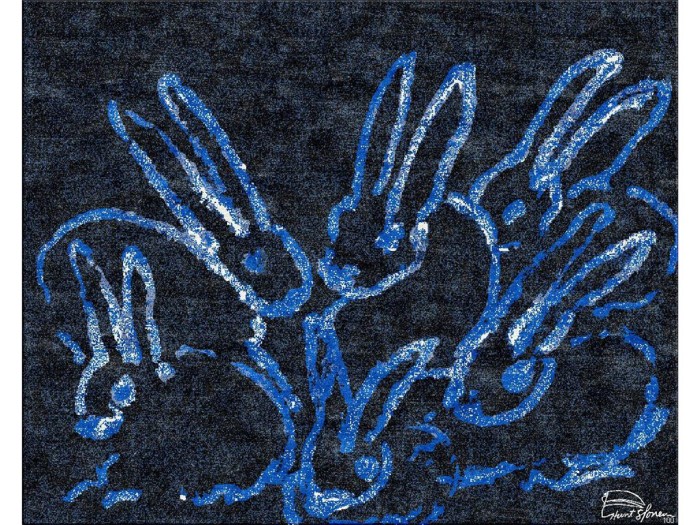 These two show new carpet designs featuring Slonem's iconic bunnies. The "Hop Along" carpets are available in all wool, wool & art. silk, or wool & silk.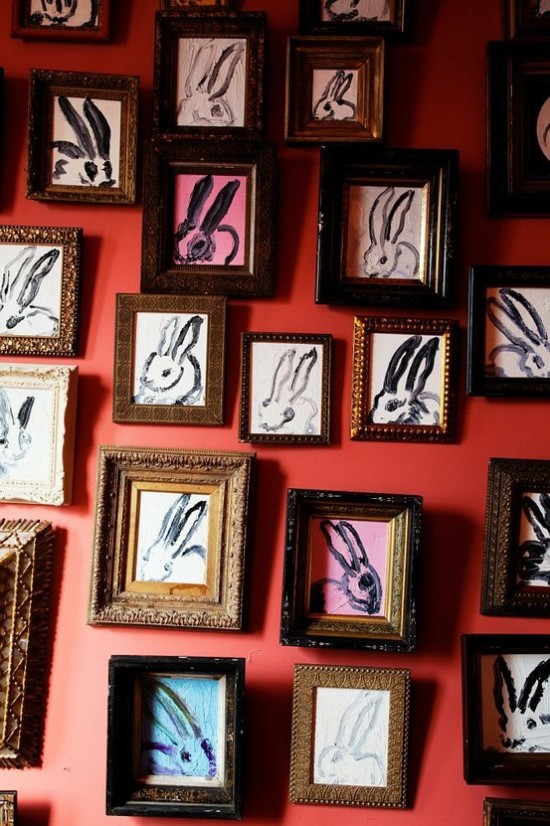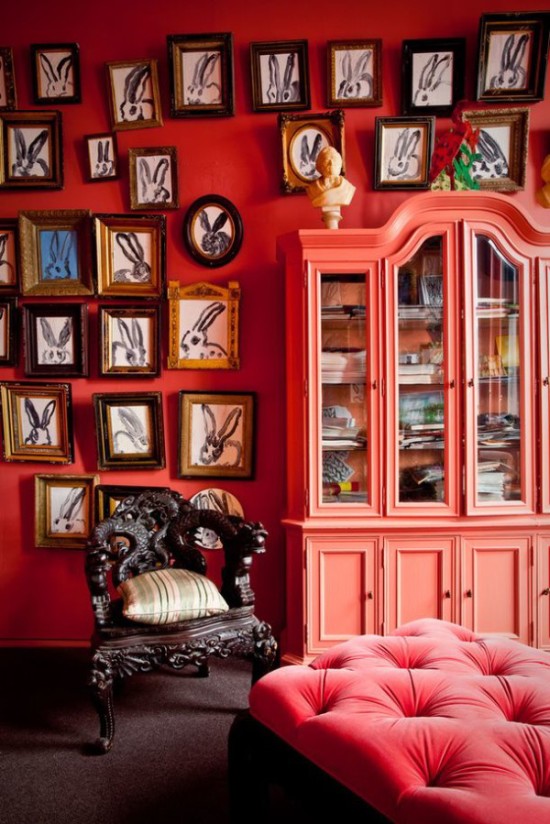 These two images are from the "bunnies room" in Slonem's studio. I love the coral backdrop!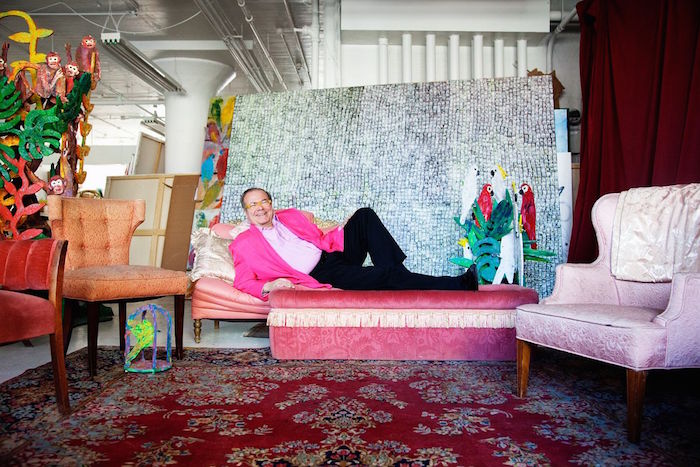 And here, a portrait of the eccentric artist inside his studio. (image)
BUDGET FRIENDLY HUNT SLONEM