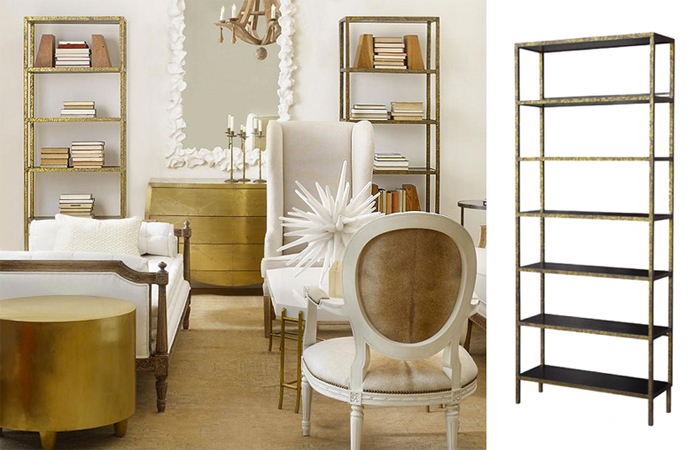 Reader Rachel Murray writes:
Dear Nicole,
My fiancé and I have just moved in together and are having a problem finding a fashionable bookcase for our library. We live in a condo with limited space and want to find an affordable and chic piece that has staying power. We love the large Oly Stella Etagere but it is double our maximum budget. Can you help us find an affordable alternative?

Thank you,
Rachel
Hi Rachel! It's actually quite difficult to find beautiful and affordable etageres with a similar brass or gold leaf look. The reason is because the labor and materials involved in this kind of metalwork is expensive. And you obviously have great taste because the Oly Stella etagere (shown above) is a beauty but at $2475 it's definitely a splurge for most. The Stella etagere is made of high quality materials and like most designer trade goods, it's fully customizable in a number of finishes that are hand applied and made to order. It's an investment piece that should last a lifetime if well cared for. In terms of easily accessible options available via mass retail, I've found a similar style at Crate & Barrel that's almost a dead ringer! It's the Remi bookcase and at $899 it's less than half the price of the Oly version.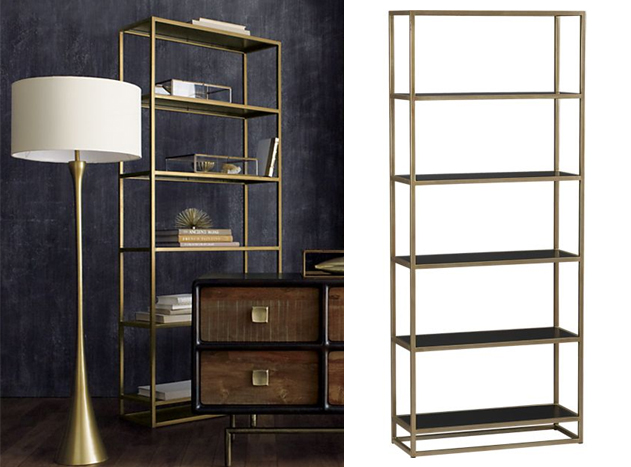 Crate & Barrel's Remi Bookcase
Here are a few more etageres I've found that are quality investment pieces: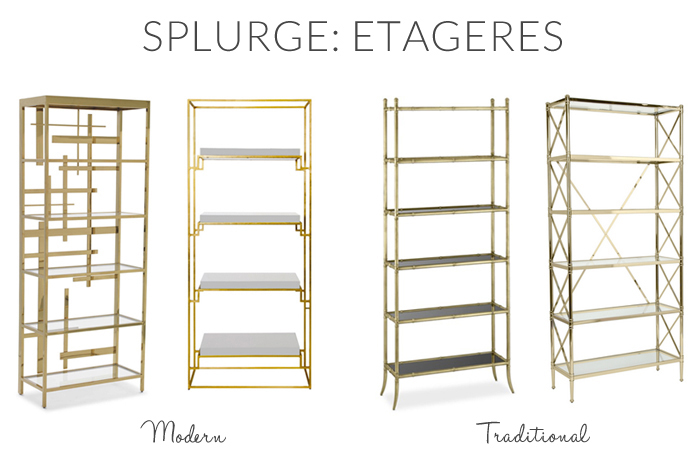 From L-R: Jules Bookcase / Shadow Etagere / Tyler Etagere / Jocelyn Etagere
And here are a few more affordable etagere options: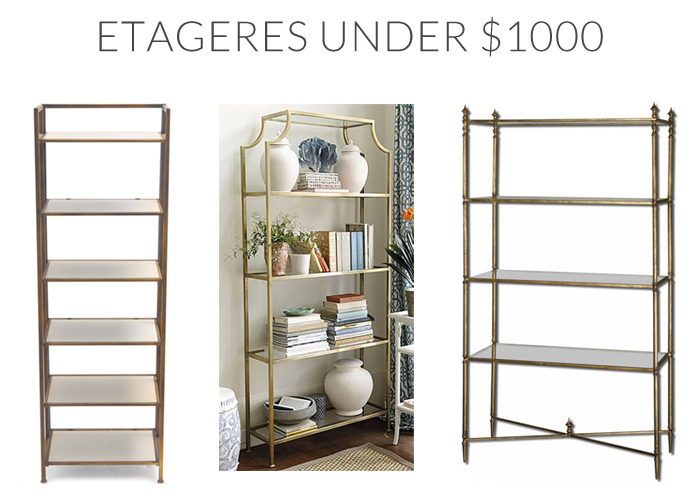 From L-R: Kimmy Etagere / Chloe Etagere / Henzler Etagere
Finally, if you're feeling crafty and in the mood for a DIY project you can steal an idea that I used for a home office makeover on Home Made Simple (shown below). I took this inexpensive bookcase from Ikea and simply spray painted it gold. Easiest DIY ever! I hope you find these options helpful. Good luck!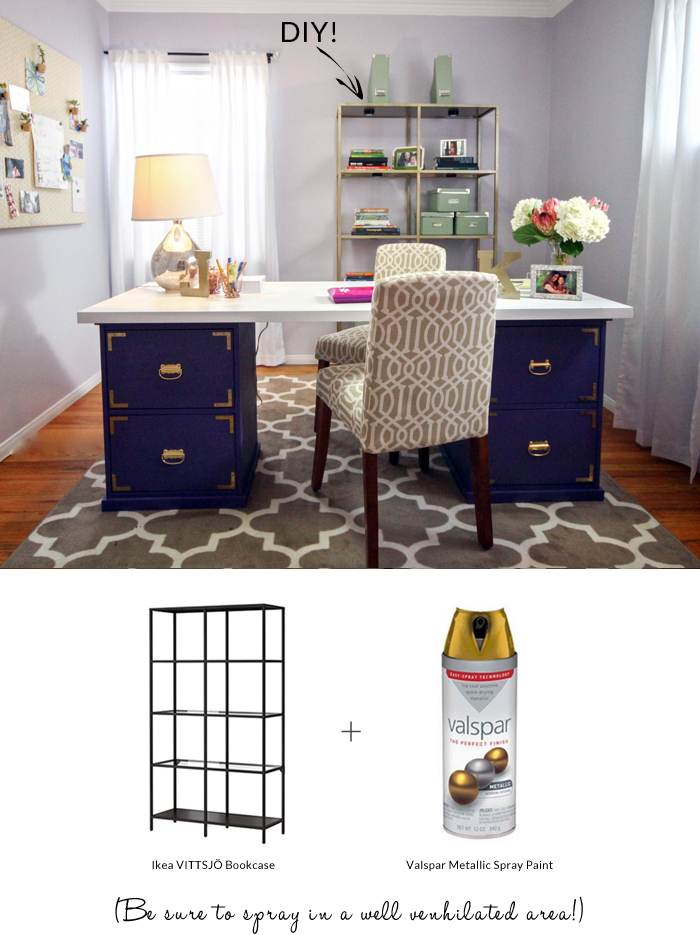 MORE WAYS TO GET THE LOOK