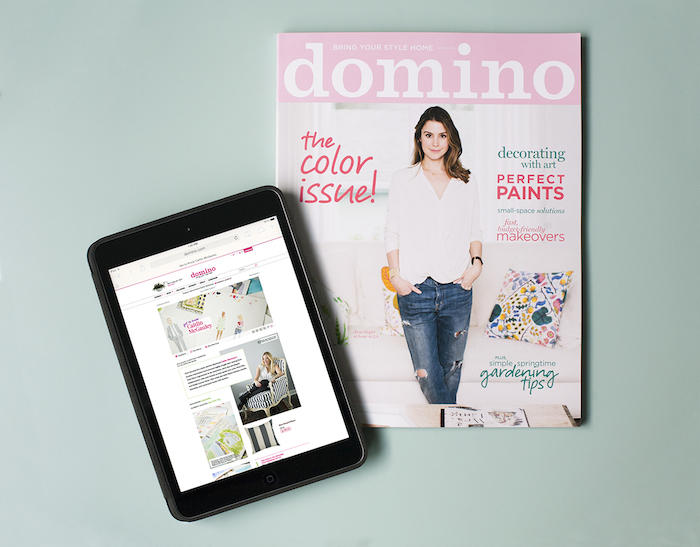 The new, Spring issue of Domino is here! Have you had a chance to check it out? I just got my hands on a copy and have to say that it is really good! The issue is all about color and provided lots of inspiration for me because I am redecorating (!) and am working with a much bolder color palette which I am excited about. Can't wait to share more on that!  In the meantime, here's a peek at two of my favorite stories from Domino's latest issue which both happen to be projects designed by very talented friends of mine!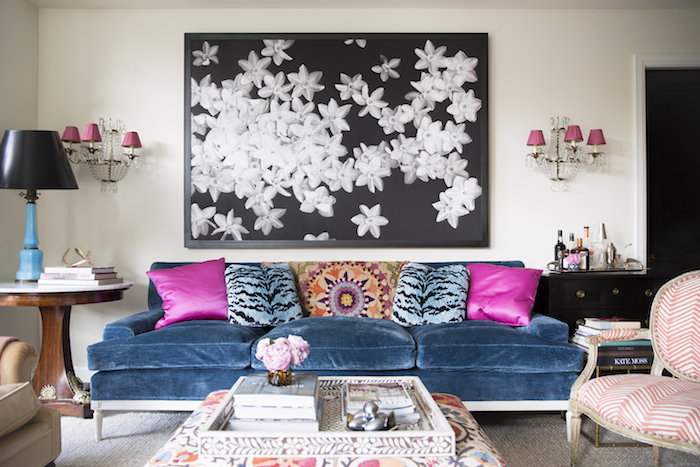 Nick Olsen is such a whiz when it comes to using color and in this Upper East Side project he worked with a neutral backdrop and utilized textiles to bring the space alive with color. I'm loving all the pops of pink which appeal to my 'girlie girl' sensibility.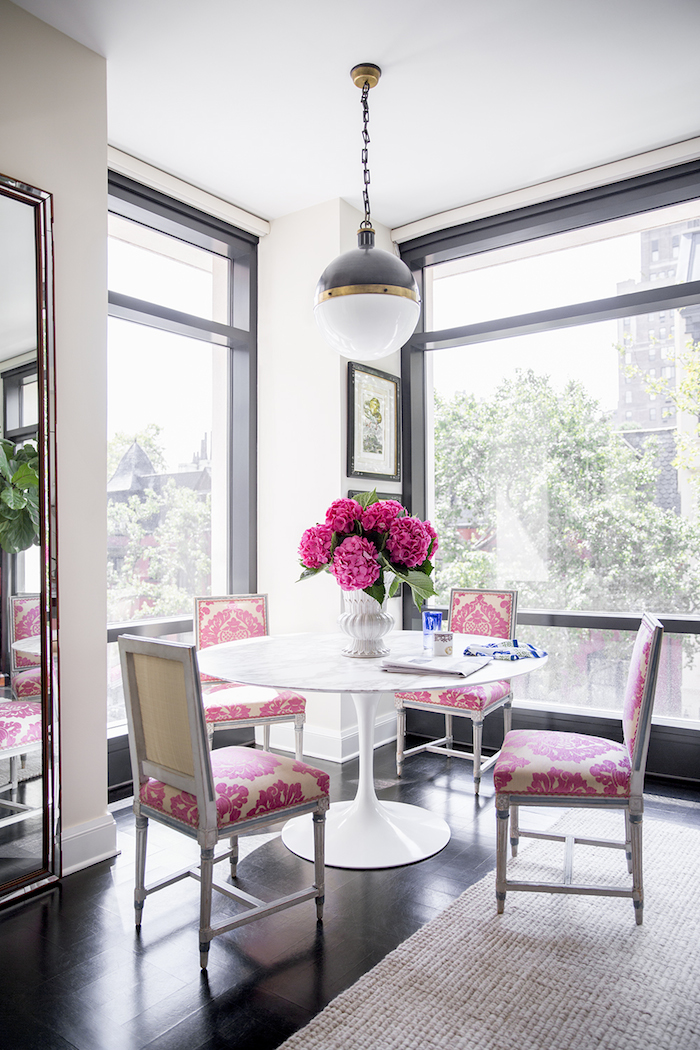 How lovely is this dining area? It's very simple in composition but that pink damask fabric on the chairs along with the bright pink blooms add the perfect punch of color to the room.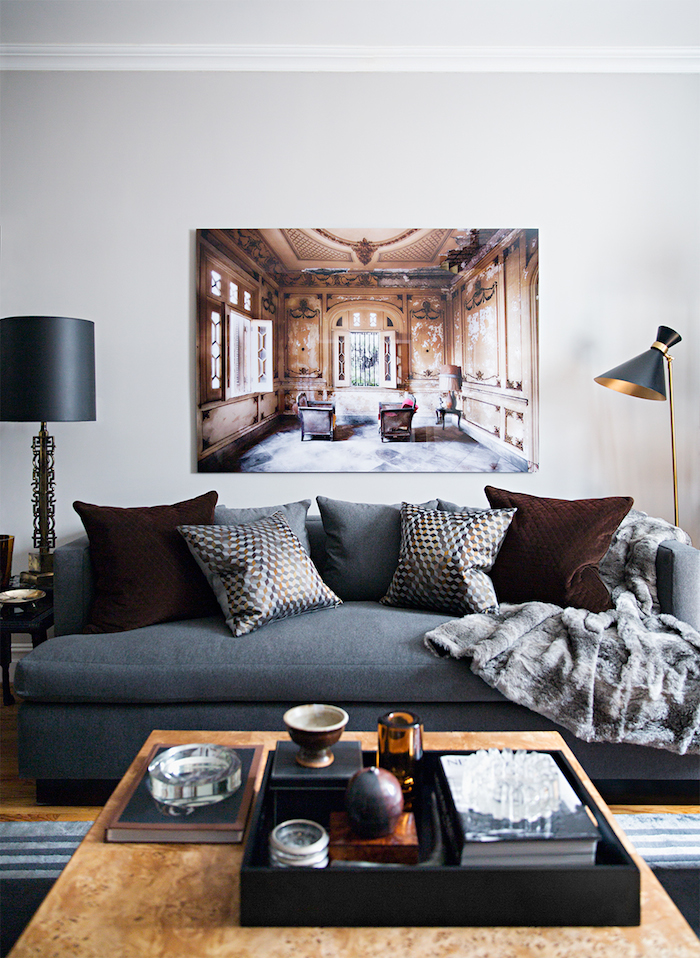 Ron Marvin's stunning Harlem apartment is also featured in the new issue. I had the opportunity to see this space in person and it is sophisticated, masculine, well curated and so very Ron. What I loved most about this story is that, like me, Ron is a renter and this proves that you can really personalize your space and create a comfortable and stylish home even if you don't own. Ron wasn't afraid to paint the ceilings, add wallpaper and even re-tile the fireplace facade to make his place feel more like home. And as a fellow Harlem resident, I also loved that the article gives a nod to the architectural gems and the incredible sense of community that can be found in our historic neighborhood!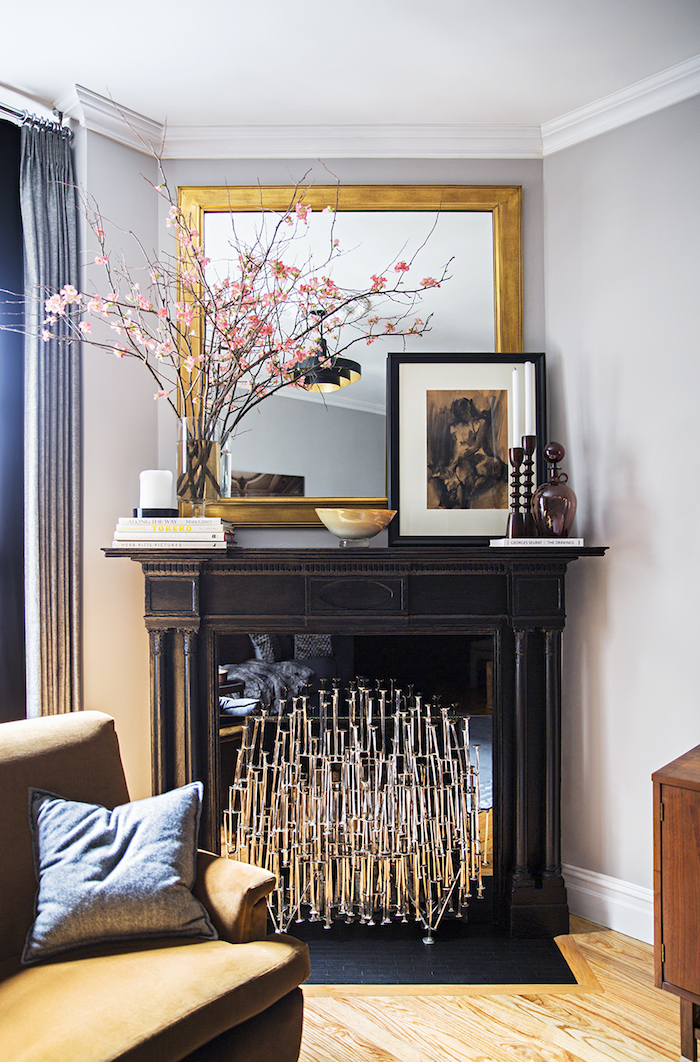 Congrats Nick & Ron on your Domino spreads! Be sure to pick up a copy of the new Domino on newsstands now and don't forget that you can shop the issue on Domino.com!
Photos by Brittany Ambridge courtesy of Domino