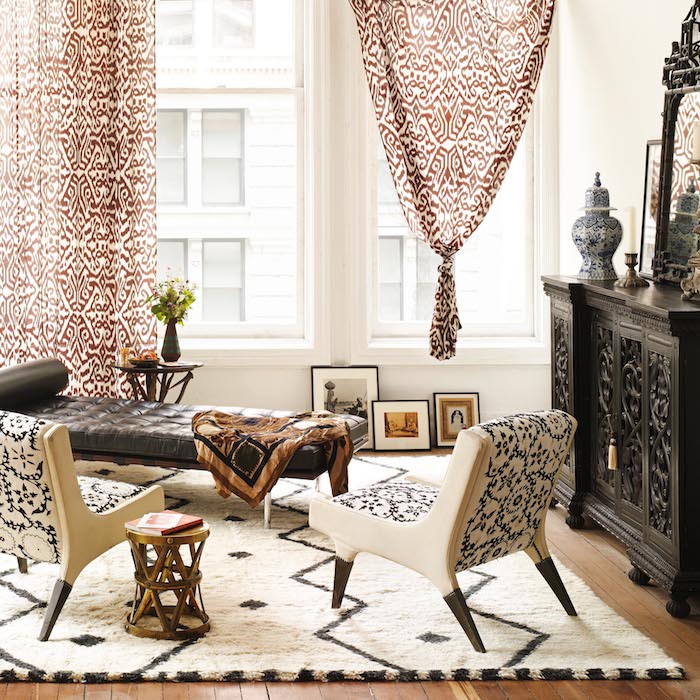 I'm a huge fan of Madeline Weinrib's globally inspired carpet and textile collections. Her designs are simply stunning but aside from creating beautiful things, what I also love about Weinrib is that in both her business and personal life she has always embraced the idea of social responsibility. Her latest initiative is a collaboration with Project Mala, a non-profit organization that works to build schools and eliminate child labor in the carpet weaving region of India. As a recently appointed Ambassador for the charity, Weinrib designed a gorgeous, moroccan-inspired carpet and 100% of the proceeds will go directly to Project Mala to help  build and operate schools as well as provide children with two meals per day, healthcare services, clothing, shoes, school supplies and more.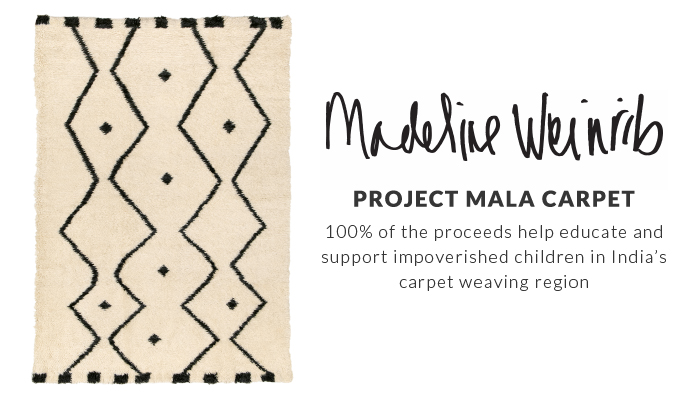 The Mala carpet is made from 100 percent New Zealand wool and was inspired by the plush texture and distinctive diamond patterning found in vintage Moroccan carpets, which Weinrib has been collecting and selling since her first trip to Morocco in the 90s. It is available in 3 sizes and range in price from $1600-$3200. You can shop the Mala carpet here.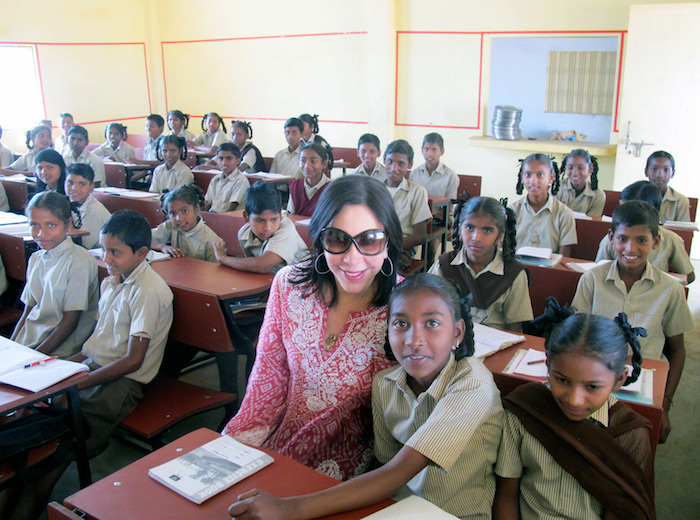 Madeline Weinrib poses with Project Mala Students
To learn more about Project Mala and other ways to donate, visit ProjectMala.org.