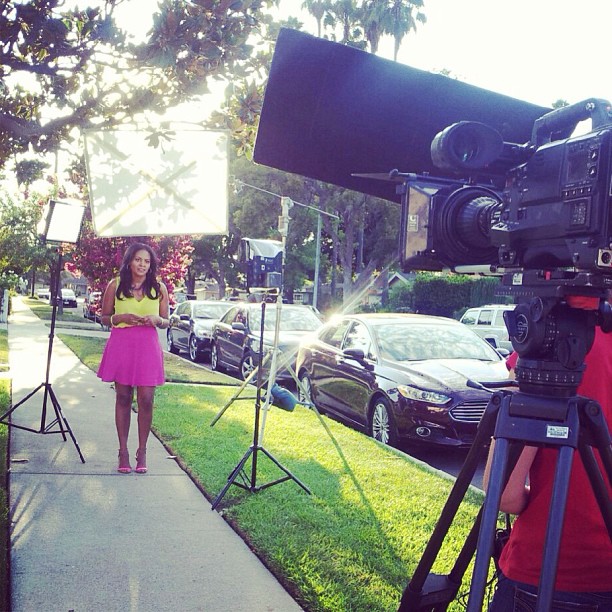 Wrapping up an interview after my very first episode:-)
Hi There! Remember me? Sorry for the radio silence y'all. The past couple of months have been a whirlwind. If you follow me on social media then you've already heard the news but for those who may have missed it, I've been in LA since August working on a TV show for OWN – The Oprah Winfrey Network! As a designer on OWN's Home Made Simple, I'll be helping some very deserving families transform their living spaces and will teach both the homeowners and viewers simple ways to achieve high style on an accessible budget. The new season featuring host Soleil Moon Frye and a team of experts (which includes me!) premieres Saturday, October 19th and you can watch back episodes at 9 and 9:30AM each week. My first episode will air November 1st … stay tuned for more details but in the meantime, here are a few behind-the-scenes Instagram snaps that I've posted during filming. Can't wait for everyone to tune-in!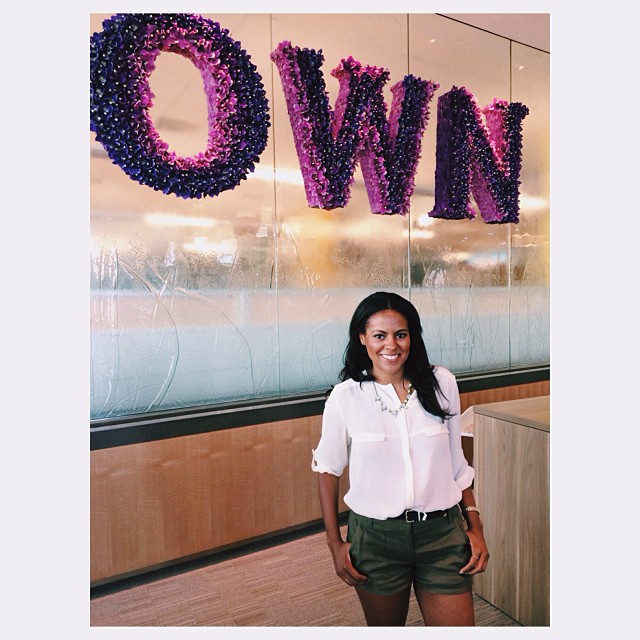 My first visit to the OWN offices:-)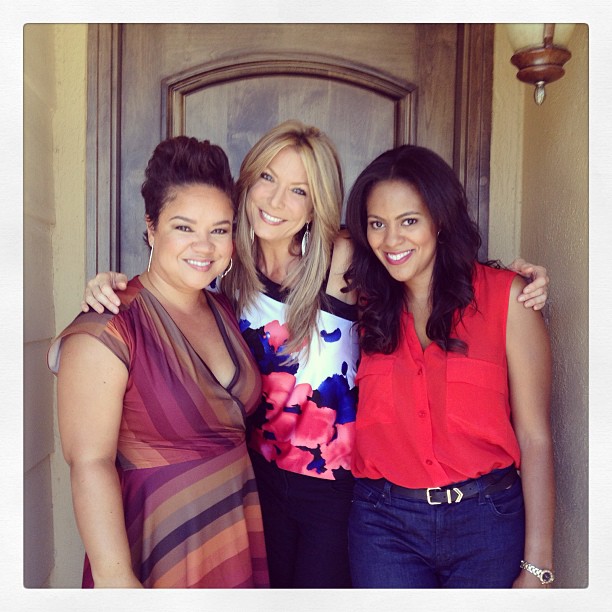 With two of my fellow Home Made Simple designers Kim Myles and Jennifer Farrell.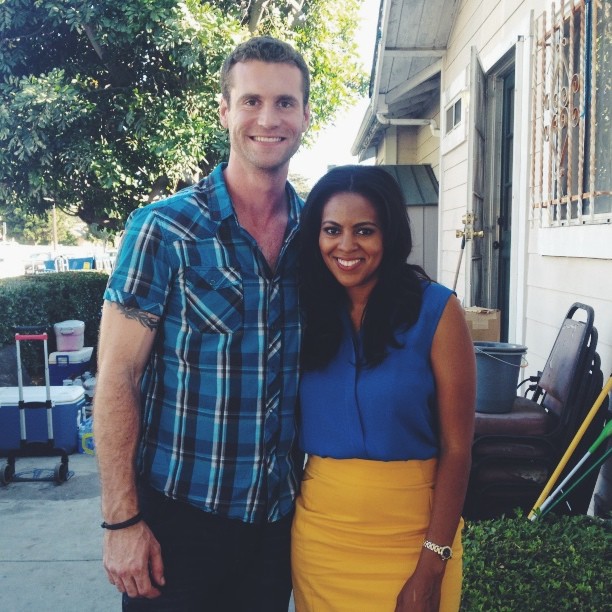 On set after a lunch break with our hunky carpenter Thad Mills🙂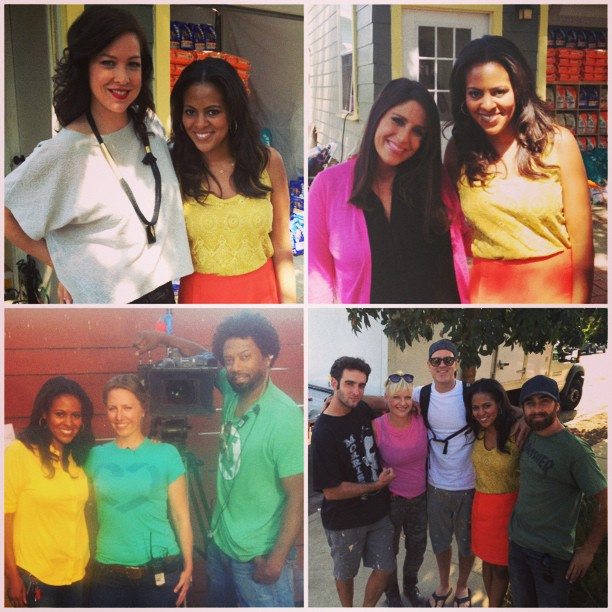 Top photos: With carpenter Amy Devers (left) and host Soleil Moon Frye (right). Below, pictures with our awesome crew … on the bottom right is our amazing art team who !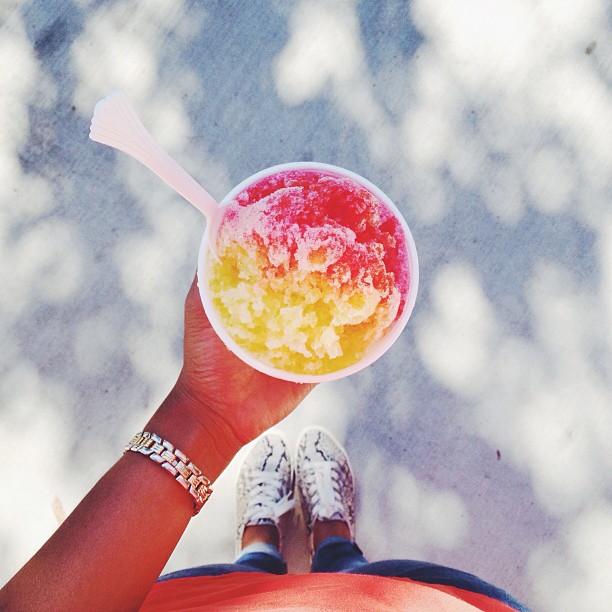 Enjoying some Hawaiian Shave Ice during a lunch break!