Carla Lane of Los Angeles based Carla Lane Interiors is a woman of stimulating style. Her clients all want a piece of her relaxed and perfectly chic aesthetic that marries unique prints and surprisingly sophisticated color combinations. An east coast native, Carla admits she's a flower child at heart and loves incorporating retro style with her new-found love of California living. "I probably should have been living on skateboard here in the 70s," she says. A former fashion journalist, Carla gave us the scoop on her life as a designer and dished on a few of her favorite things…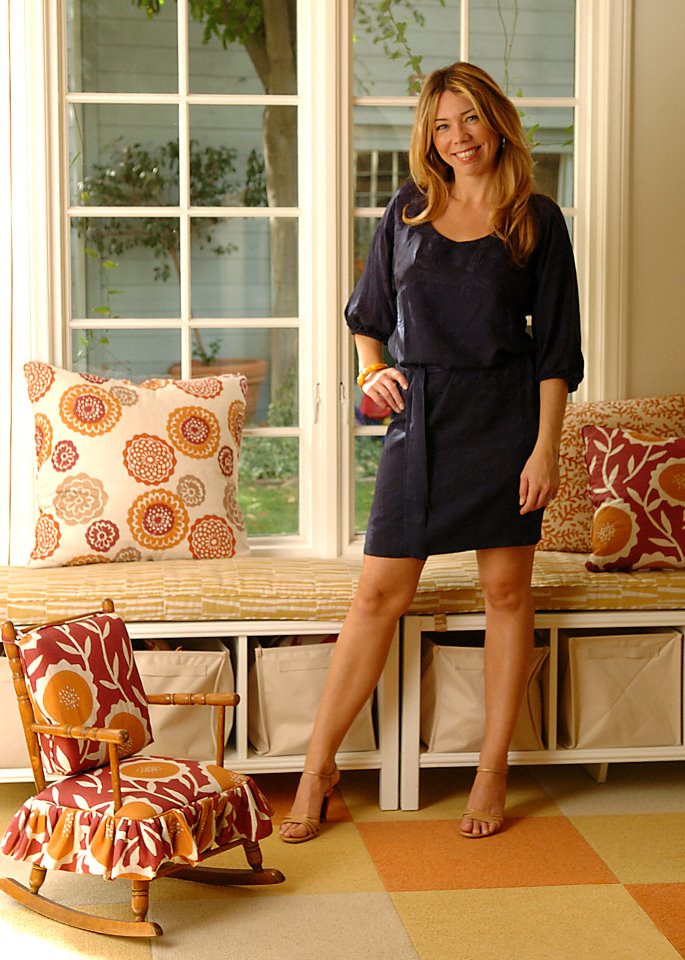 We know you once studied art history so who is your favorite artist, dead or alive? I love print photography but I'd have to say Degas. Every time I see a Degas my breath is taken away. His sculpture and charcoal work is just really influential to me. The colors in person are so different than what you see in an art history book. It's just incredible.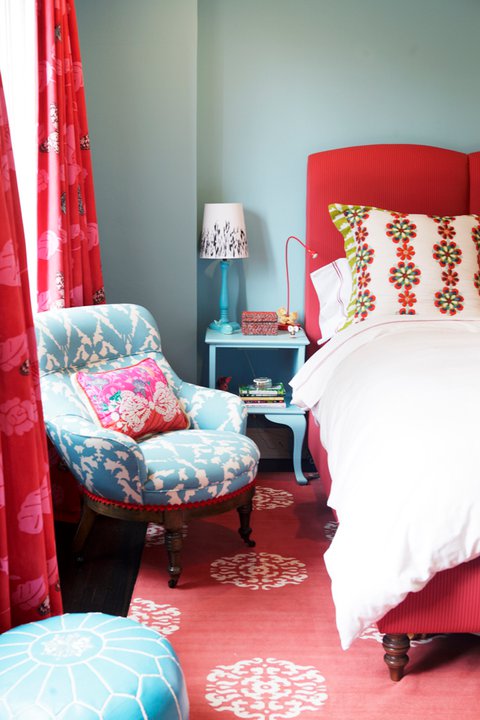 Carla, you're so chic–have you always been this way?  What did your apartment look like while you were in school? I went to the Pratt Institute and back then Goth was very in, you know? So since I was a broke college student it was a pretty eclectic space and wasn't very stylish. But I did go out of my way to staple up some billowing curtains over my bed and I think I taped on my own bed skirt because I needed a romantic kind of flair. And I think I had some black shams, it was really popular at the time. I have to say, it wasn't so great. It was covered in paint and all my roommates were architect majors and we basically had crap everywhere. That's how it was decorated—it was bad.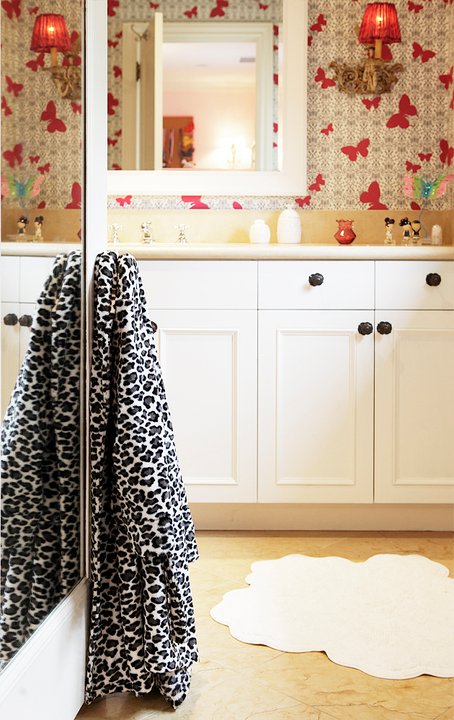 Where do you find your inspiration? It's funny; I actually get my inspiration from my projects. When you're busy and in the trenches and you have to come up with design work I'm really inspired by my clients and their wishes, their homes, and their futures…When I'm done with a project I really feel like I helped a family. I feel like I helped create a home for them… that's just the most fulfilling feeling. So these days my clients are my inspiration, my projects are my inspiration.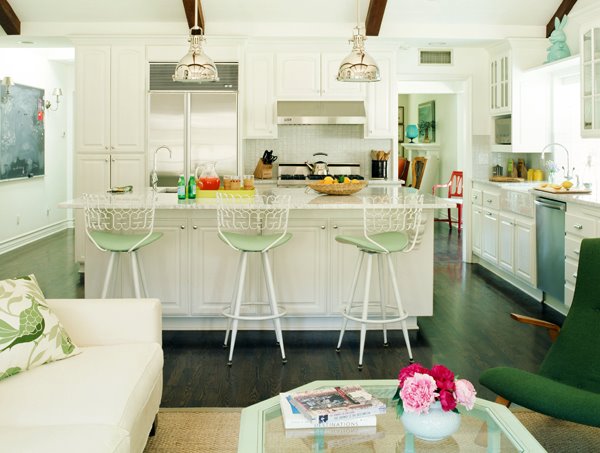 What was your favorite reaction from a client at the end of a project? One of my favorite clients said, 'Well I'm just going to have to buy another house so we can do that all over again.'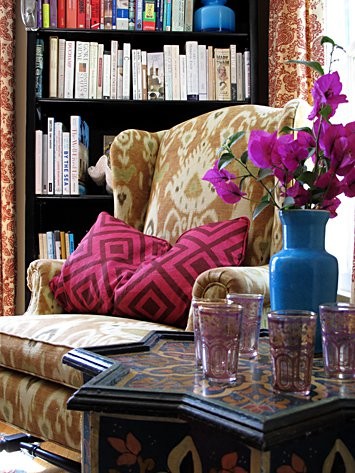 Do you have a design mentor who got you to where you are today? Jackie Terrell. She is a designer who I worked for when I first started in the business. She's one of the most creative, imaginative geniuses. She's an artist by nature and is incredible interior designer. She's one of those people that if I were to hire an interior designer that's who I would be thrilled and honored to have. When I worked with her she would come up with ideas and it was literally awe-inspiring. I wish more people knew how amazing she was—her clients love her and she's busy all the time. Oh my God, she's just devastatingly talented. I felt like I was working with, like, Georgia O'Keefe or someone who really knew what they were doing. What a wonderful place to start my career. You really can't get into this business unless you…really learn your craft and I got very lucky having someone like her to learn it from.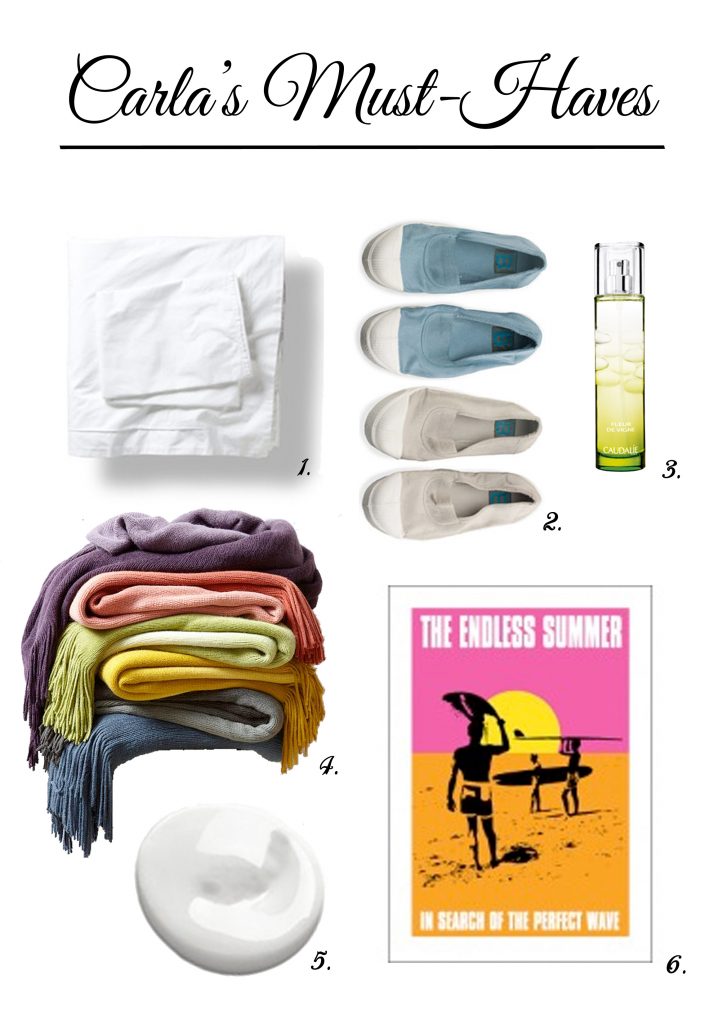 1. Matteo Bed Linens, I only use white linens on my bed and on my  clients beds as well. My favorites are by Matteo. Fresh white linens make you feel like you are staying in a hotel room. | 2. Bensimon Sneakers, These little slip on sneakers are so stylish and perfect for running around on job sites. I buy a new pair each season. | 3. Fragrance, I've been wearing Caudalie's "Fleur De Vigne" for about 7 years now. It's their original body spray that they've discontinued. I've been buying bottles in France trying to stock up!  | 4. Throw Blankets, I keep a large basket of throws by my couch. They are a must for cozy TV watching. There might even be a slanket in my throw basket as well:) | 5. Benjamin Moore's 'Super White', I couldn't live without this color. It's so bright and pure and dramatically freshens up a room. | 6. Santa Monica Antique Market, It's one of the 'fancy' flea markets here in LA and it's held at the Santa Monica airport. You can watch the planes land nearby and they have quality items for clients' homes. I found a first edition 'Endless Summer' print for a client's beach house there. I couldn't have scored that anywhere else!
Interior photos courtesy of Carla Lane