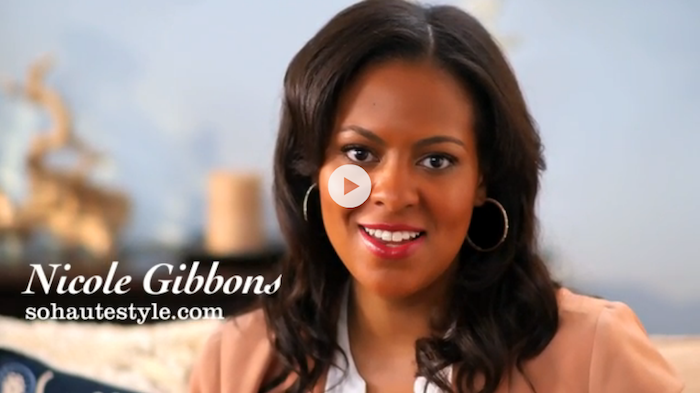 A few weeks ago I hinted at an exciting project I'd been working on and I am so thrilled to finally share the details! I recently shot a 3 part video series with TLC and Pier 1 Imports called Totally Loving Color and it's now LIVE!!! In the series, I offer fun tips and tricks for injecting color into your home. In addition to my on-air talent duties, my design firm also handled the set design, floral design and the food and prop styling. We pulled it all together in an incredibly efficient two weeks (!) and I couldn't be more happy with the end result! The Discovery/TLC and Pier 1 Imports teams and their awesome production company 811 Media were all such a pleasure to work with and I'm so grateful for the opportunity. I hope you enjoy the videos and pick up a few useful tips on color that you can apply in your own home. Below, you can view my video on using the color BLUE to create a relaxing environment. And for some additional viewing pleasure, I've included some bonus behind-the-scenes snaps from the set! I'll be posting the other two videos here on So Haute but you can also explore them at TLC.com/loving color or on TLC's You Tube Channel. You might even catch a glimpse while you're watching your favorite show on TLC!
Click the play button to watch!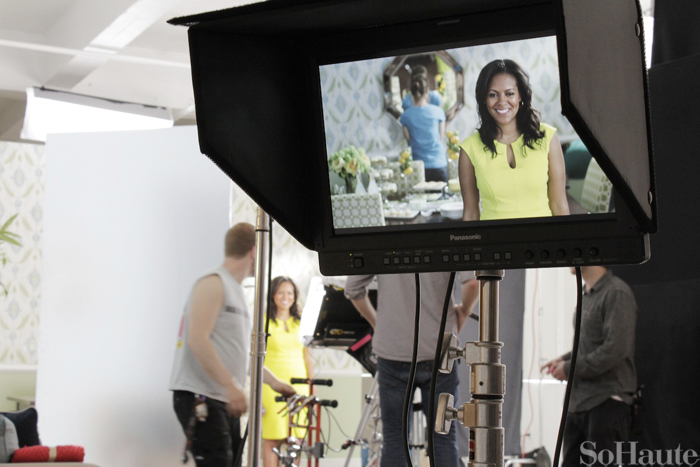 Ready for my close-up!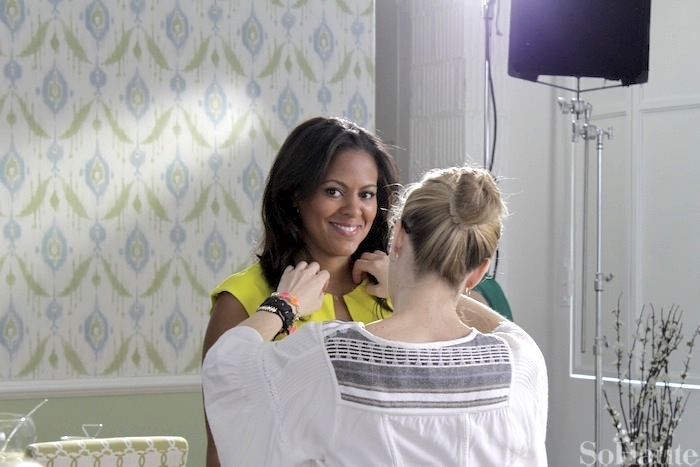 Getting tucked and pinned by the stylist Emma…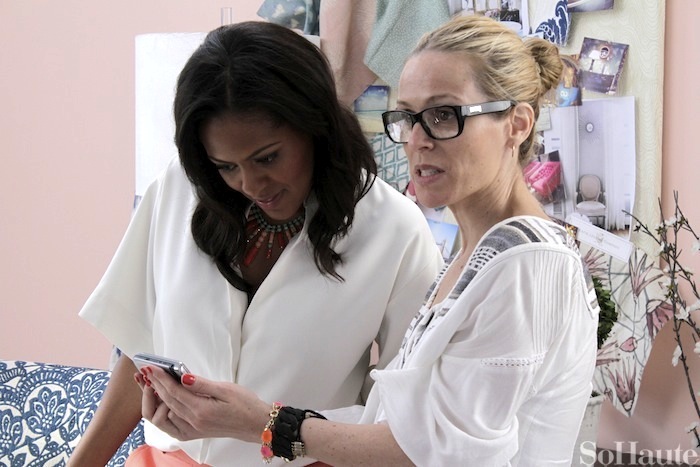 Emma showing me how the clothes look on camera…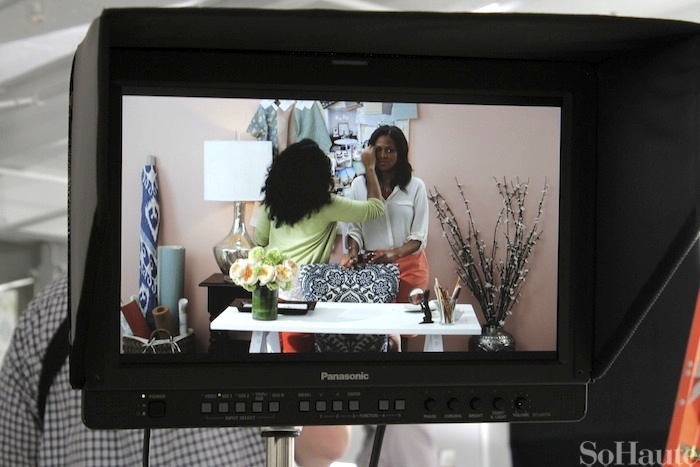 Last minute make-up touch-ups by the talented Ananda Kahn…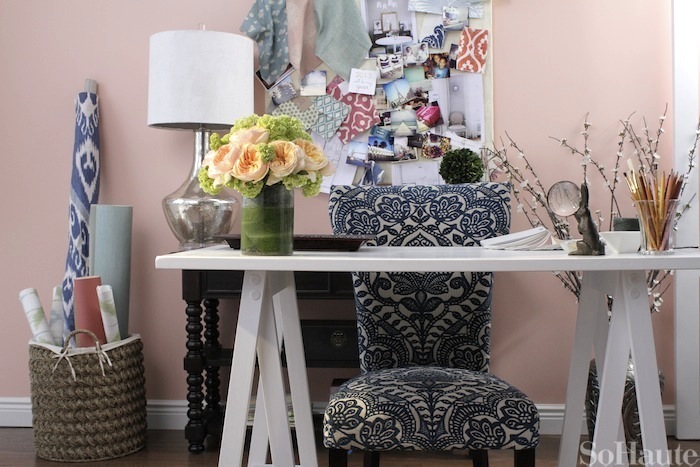 A peek at the Home Office set which focuses on the color peach! All the fab furnishings and accessories on set are available at Pier 1 now!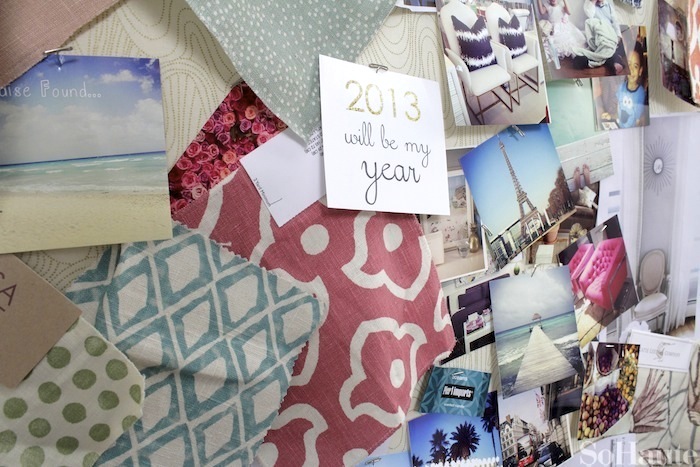 A peek at the inspiration board I created…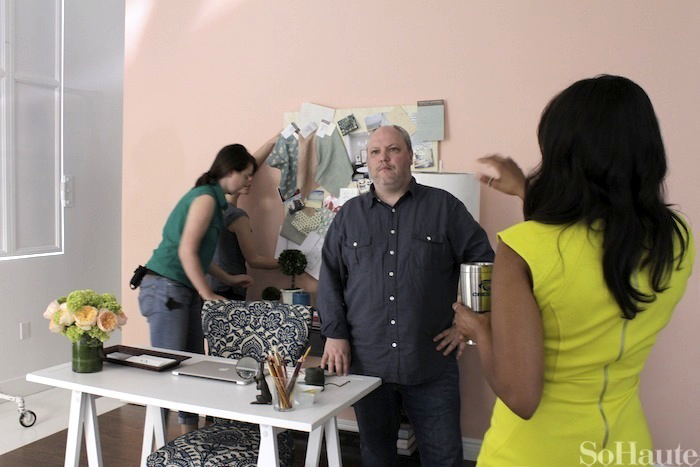 My awesome assistants Maggie and Katie (& props to Anne not pictured) working on hanging the inspiration board at just the right height. And that's our director Gary in the middle… in deep thought as he assesses the camera angles.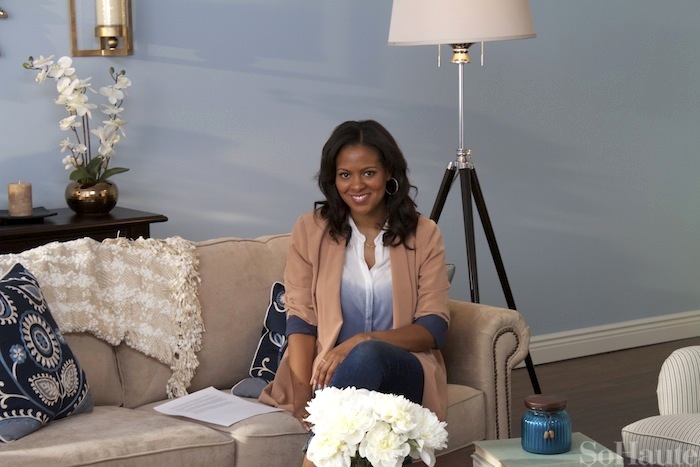 Me, reading through scripts just before the last shot of a very long day!