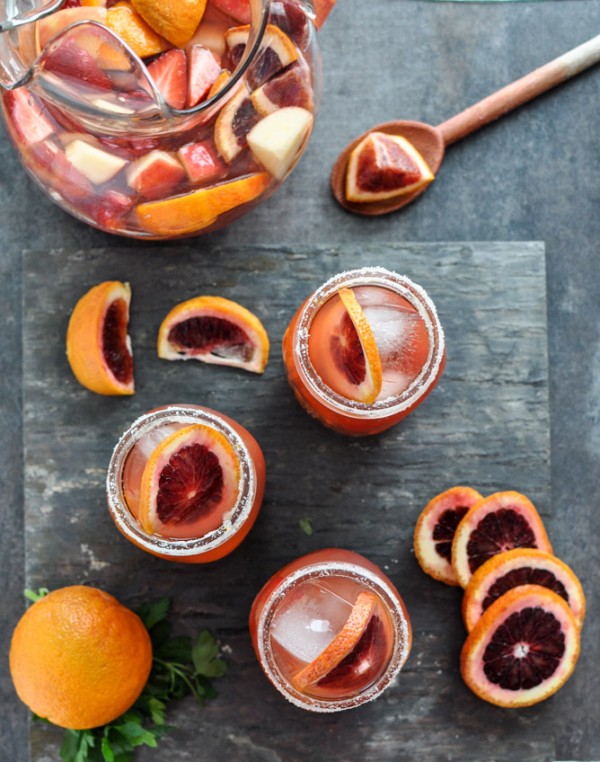 Yum Recipe features a curated selection of the easy and delicious recipes we're loving from our Yum board on Pinterest! Be sure to follow So Haute on Pinterest here. 
I'm a super light weight drinker so I tend to gravitate towards light, fruity drinks that are lower in alcohol content which is why Sangrias are totally up my alley! Originating from Spain, sangrias are a simple wine cocktail that always contains three basic ingredients: fruit, sugar and wine. Many recipes also call for the addition of club soda or water and depending on your choice of wine, fruit and other garnishes, the sangria possibilities are endless! This blood orange sangria recipe I found on Pinterest brings a unique flavor to your traditional white wine sangria. And with Memorial Day right around the corner, this sweet, fruity and oh-so-refreshing drink is the the perfect libation to kick of the unofficial start of summer!
Here are the ingredients you'll need:
6 blood oranges
2 (750ML) bottles of pinot grigio
1 cup club soda
1/2 cup brandy
12 ounces of strawberries, sliced
1 pint of raspberries
1 apple, chopped
1/2 cup sugar, for glass rimming
For preparation instructions, click here to view the original post on How Sweet Eats. And if you're looking for more ways to reinvent the traditional sangria, the New York Times recently published a great article on sangrias that's full of fresh ideas. Click here to read it. Enjoy!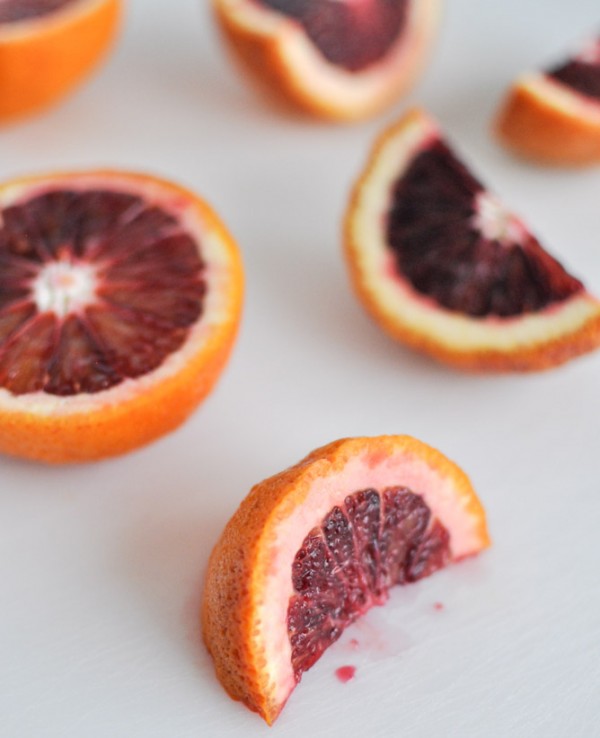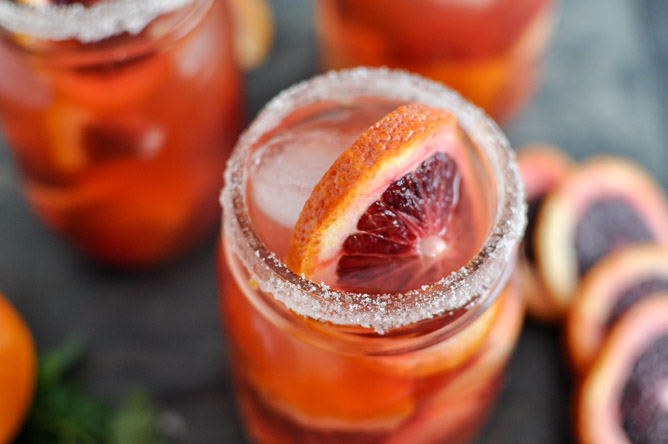 Photos from Pinterest via How Sweet Eats