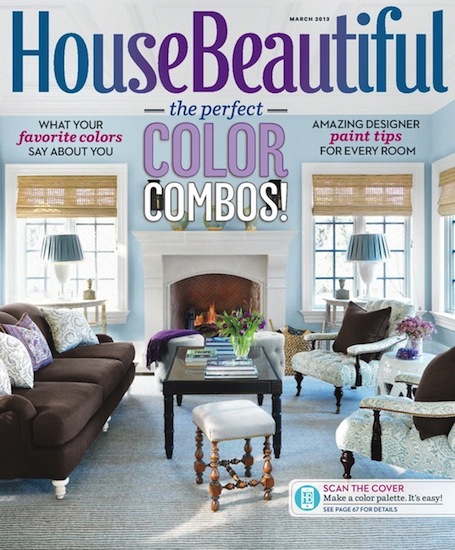 The March issue of House Beautiful is all about "Color Combinations" and in celebration, the magazine is headed to Hollywood for it's fourth annual Chair Scavenger Hunt, which will pay tribute to the most timeless and iconic color combination of all: Black & White. In homage to the glory days of cinema, House Beautiful editor in chief Newell Turner will launch the "Beautiful in Black & White" campaign in LA on March 6, when 20 stylish black and white chairs will be placed in well-known locations around the city and I'm inviting you to be a part of the fun! Follow the instructions below to lear how you can win this beautiful Kravet Oberlin Chair which offers a modern take on a classic wingback silhouette with tapered legs and is covered in a lovely black and white paisley fabric from Ralph Lauren available through Kravet: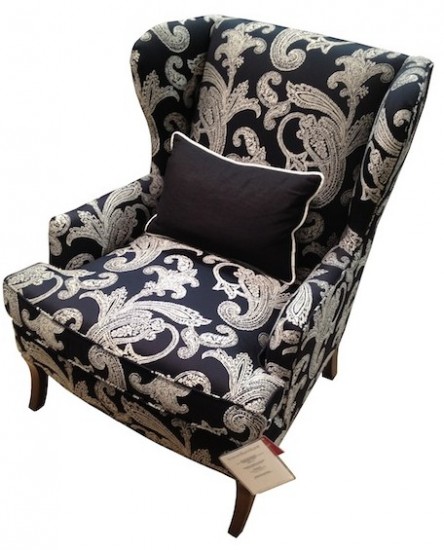 Here's how you can win:
Follow @housebeautiful on Twitter for clues about where to find  and win this Kravet chair in LA between March 6 – 7.
Follow @sohaute on Twitter and on March 5th I'll share more exclusive hints on where to find this chair using the hashtag #hbchairs
* Finally – if you're not in LA, there's still a chance to win one of the fabulous Beautiful in Black and White chairs through a fun  Pinterest contest that HB is launching! Starting March 11, 2013, repin three or more of your favorite pins from House Beautiful's Beautiful Black and White Pinterest board and at least one pin from one of HB's favorite bloggers (Including me!) and you'll be automatically entered to win one of five chairs from Room & Board, Room Service, Target, Grandin Road, or Frontgate. Be sure to follow House Beautiful on Pinterest here as well as So Haute on Pinterest so you can participate!
As part of this fun contest, The House Beautiful team team asked me to come up with an iconic black and white movie to relate to the Kravet Oberlin chair and I immediately thought of the impeccably decorated sets in Alfred Hitchcock's popular murder mystery movies which my grandfather was a huge fan of. Wing chairs often found their way into many of Hitchcock's movie sets so it was hard to choose just one! Here are a few: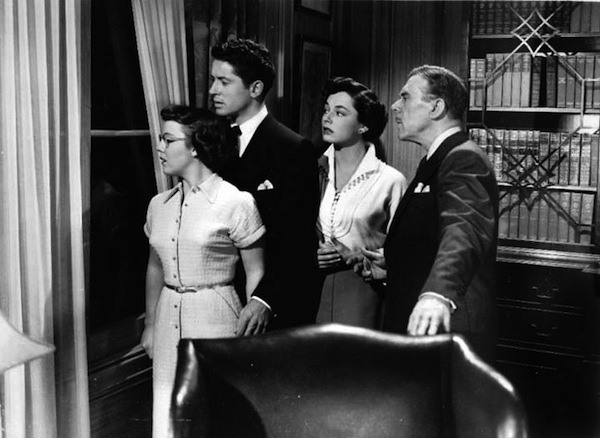 Strangers on a Train (1951)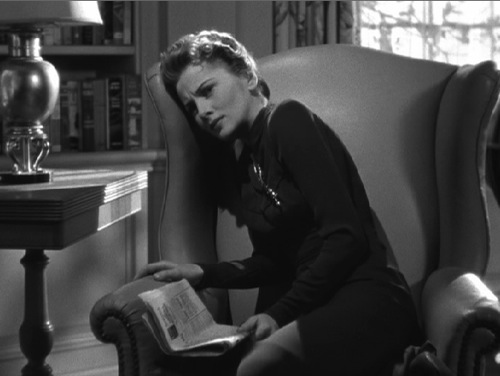 Suspicion (1941)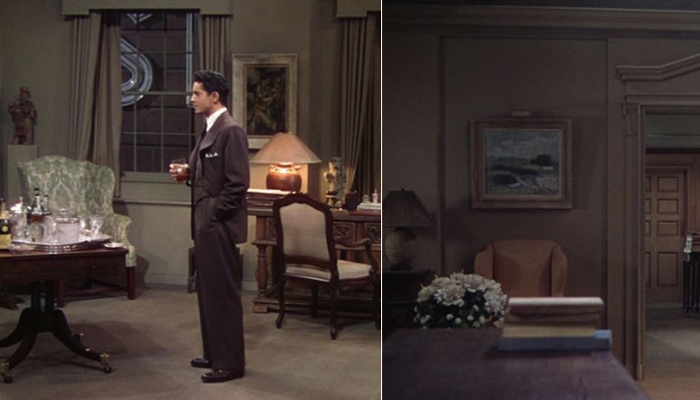 And although not black & white, here are stills from the Hitchcock film, Rope (1948).
Don't forget to follow me and House Beautiful on Twitter for your chance to win a fab wing chair of your own from Kravet! Good luck!