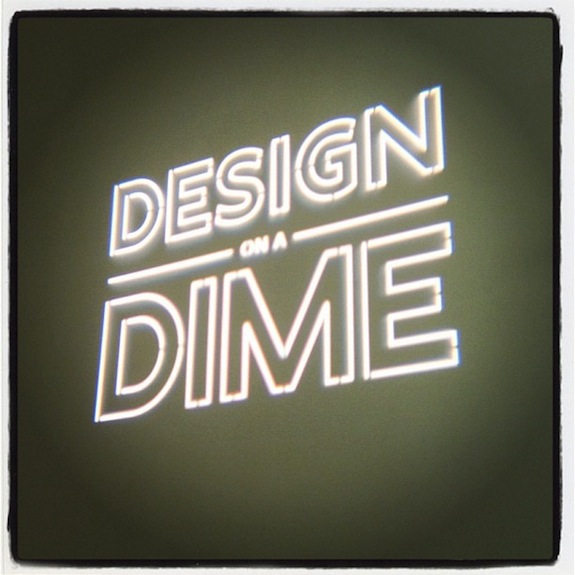 The opening night benefit for Housing Works' annual Design on a Dime fundraiser is always a super fun event that I look forward to each year. All the major players in the New York design community are there and it's a great opportunity to catch up with one another and have a little fun while shopping for a great cause! Here's a little recap of the night captured through the lens of my iPhone and my favorite app Instagram!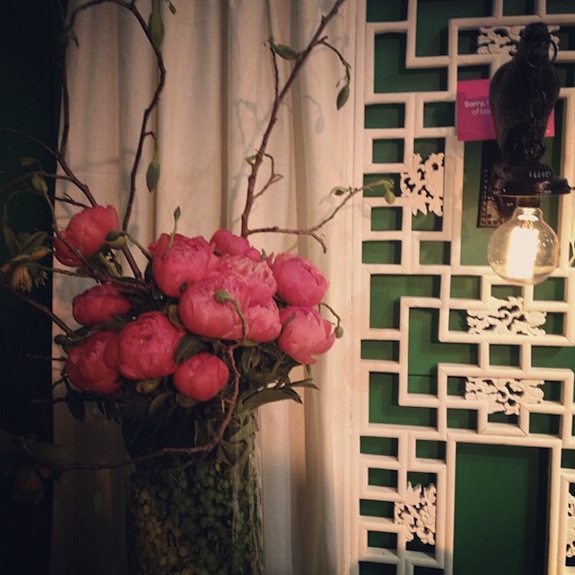 One of my first stops was HGTV designer Genevieve Gorder's booth for Valspar which was one of the event's sponsors. I loved the vibrant green color on the walls and Genevieve's told me that it's called Luscious Green from Valspar's Ultra Premium line. It made everything in her space pop including the equally luscious pink peonies and the white Chinese screens. Genevieve also dished that she's working on a new HGTV show set to premiere early next year called The Real Genevieve which will chronicle the renovation of her own home. I'll definitely be watching!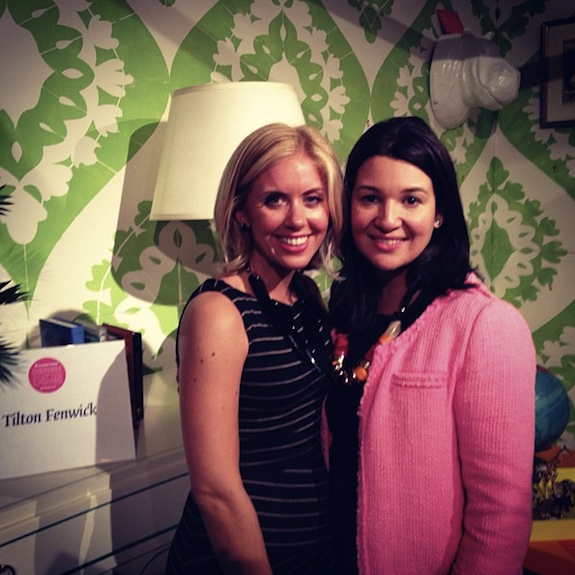 Another booth I was excited to check out was the one by the lovely and talented ladies of Tilton Fenwick. I loved the wall treatment in their space which was actually stenciled using a green color from Valspar!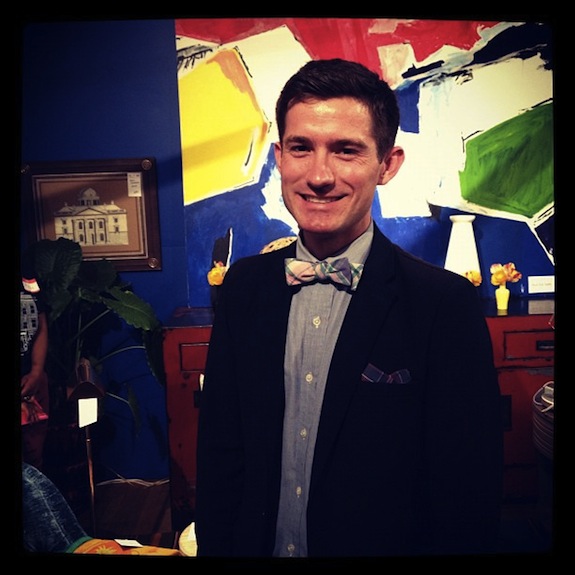 I also stopped by Nick Olsen's colorful booth. He had a ton of great stuff for sale including a sickly discounted pale yellow Christopher Spitzmiller lamp that I was salivating over. Unfortunately someone else had already purchased it by the time I spotted it:(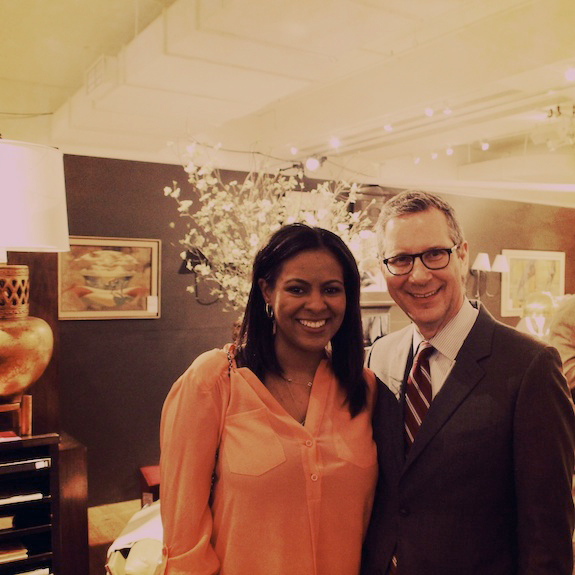 I'm a huge fan of Elle Decor so I was thrilled to bump into Michael Boodro, the magazine's editor-in-chief, at Design on a Dime! Here was there with his publishing team and was thoroughly enjoying the evening's festivities. Elle Decor was another one of the evening's sponsors.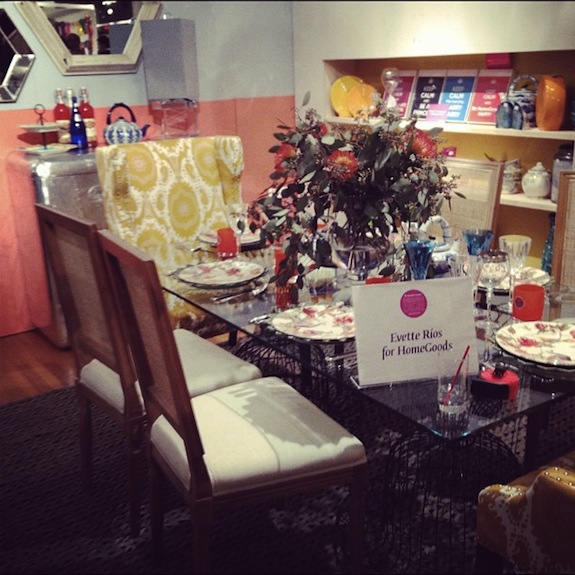 I am pretty sure interior designer and correspondent for ABC's The Chew Evette Rios had the most extensively designed space at this year's event! She partnered with HomeGoods to create a loft, inspired by Prince William and Kate Middleton, complete with with a living area, dining area, a nursery nook for a future royal baby-to-be and even an upstairs which I'm sure is a first in the history of Design on a Dime! Above is the dining area. Evette also happened to be wearing the cutest sparkly dress ever! (You can see it here!)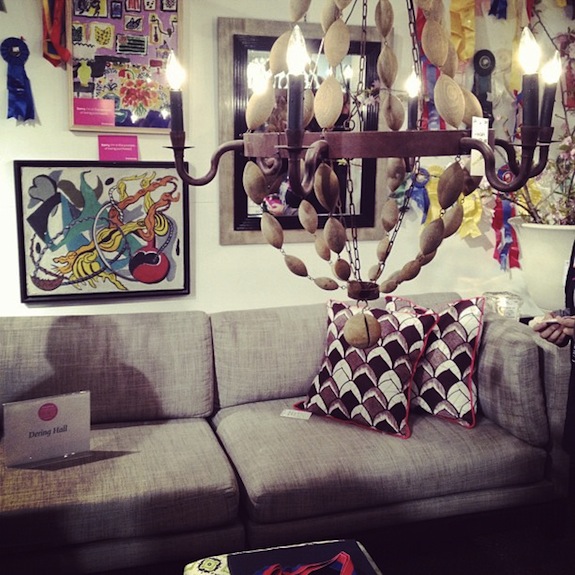 Dering Hall – the online marketplace for goods from the world's best interior designers – also had a booth which was installed by Steven Gambrel who is one of my favorite designers! The space was full of eclectic pieces and quirky touches like the award ribbons that adorned the walls. Above is a sneak peek!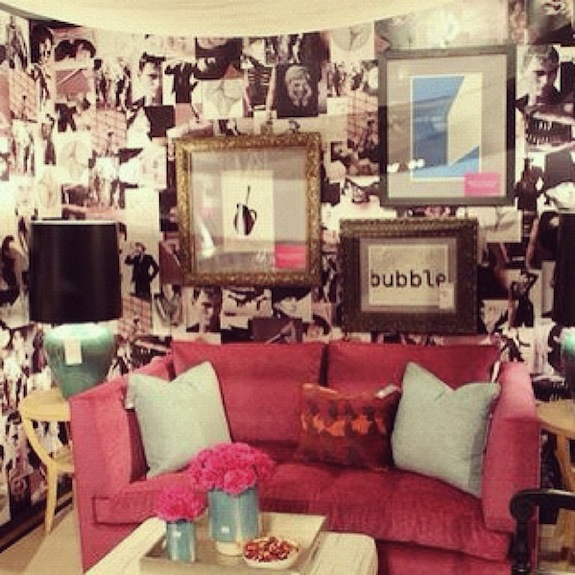 I wasn't familiar with Willey Design before this event but I loved this graphic and colorful sitting room they created for Design on a Dime and will certainly be keeping this firm on my radar!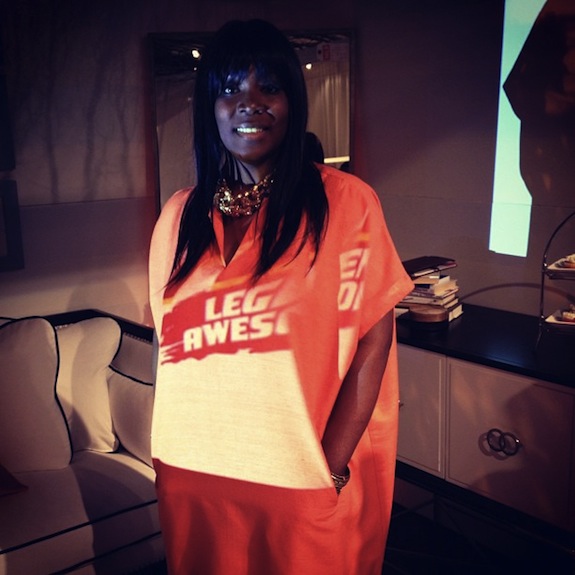 Another person I enjoyed chatting with was Yetta Banks who oversees design & construction for MTV. She designed a modern, white living space that had cool TV projection on the wall above the credenza. She must have stood directly in front of the projector in this photo – ha!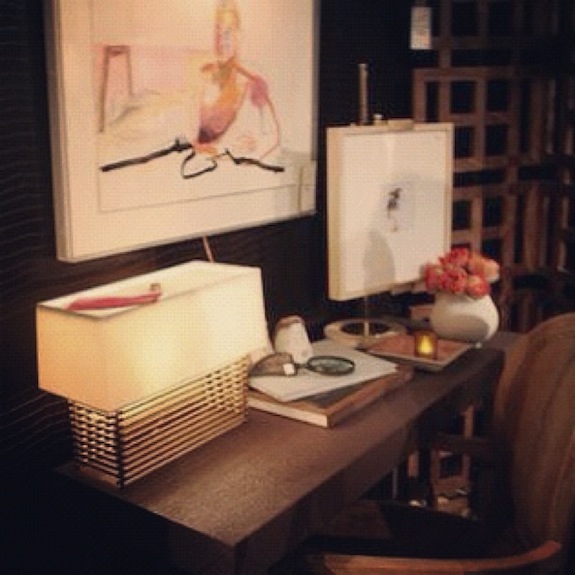 Patrick J Hamiltondesigned a handsome library and here's a peek at a chic desk vignette from his space.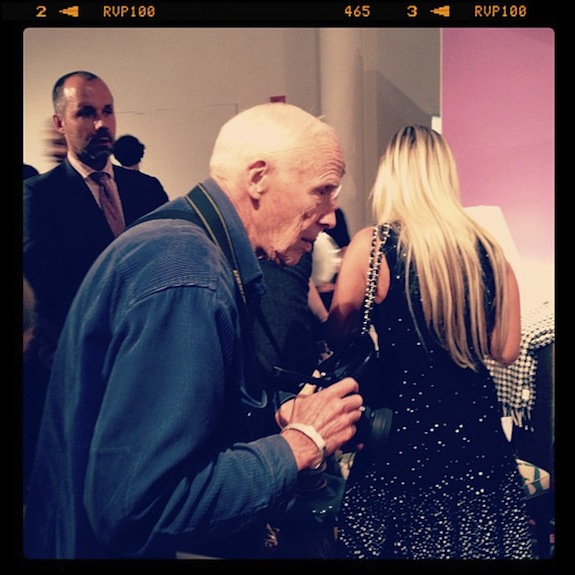 Although I saw plenty of amazing people and spaces throughout the course of the event, the highlight of the evening had nothing at all to do with design or shopping. It was spotting the legendary Bill Cunningham and I couldn't resist snapping a photo of him in action! You can follow more of my Instagram adventures on the Instagram app @sohaute or here from your web browser!