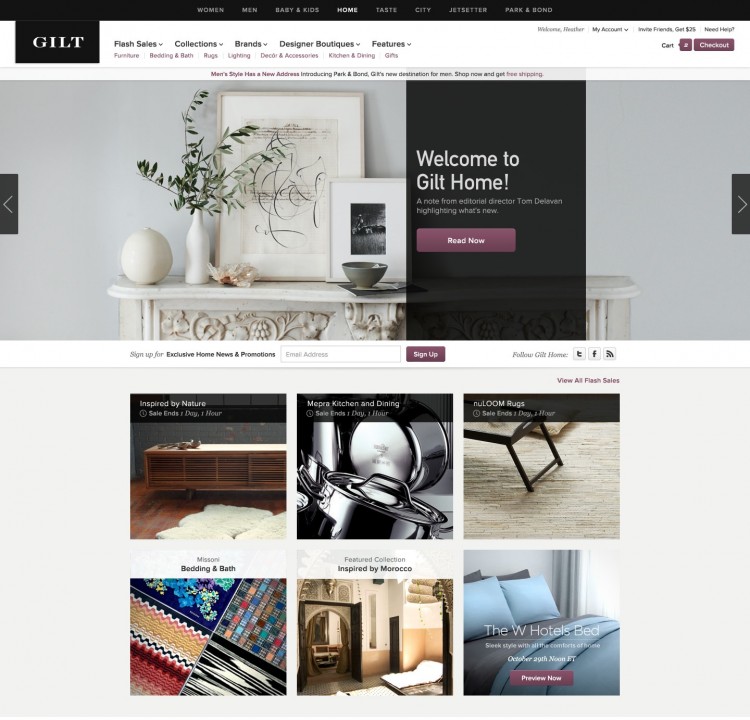 The homepage of the all-new Gilt Home
Last week Gilt Home debuted a newly revamped site which, if you haven't already, you should check out ASAP! In addition to its popular daily flash sales, Gilt Home now offers curated boutiques by top interior designers (currently up are shops from Laura Kirar, Bunny Williams and Alexa Hampton), ongoing collections of luxury and to-the-trade only items that you can purchase 24/7 and expanded editorial content overseen by Tom Delavan who you may remember as the former editor-at-large of Domino.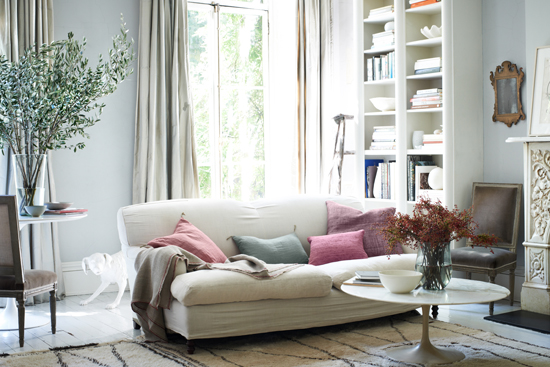 An image of Editorial Director Tom Delavan's living room from one of the site's new editorial features
I'm especially loving all of the new lifestyle content that's full of inspiration and features video, articles and more. All of the editorial features are also 'shoppable' – so while you're watching this super cute video on flower arranging, you can click to 'shop the story' and purchase the featured vases. If you're not currently a member of Gilt, you can click here to get an invite and to celebrate the all-new Gilt Home, members will receive $30 off a future purchase if you spend $100 or more before November 1st. Happy shopping!