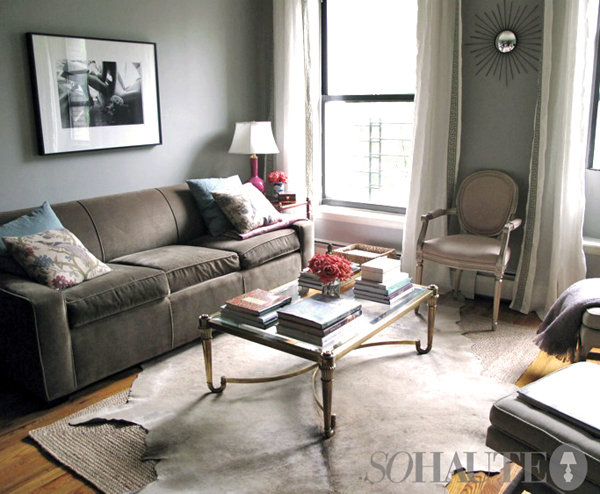 My tan cowhide layered on top of a sisal rug in my living room.
Q. Hi Nicole, I heart your blog! I love your hide rug and am looking to do something similar a la layering with hide but I live in Canada and wondered where you got your rug. Is it real hide? Can I get something faux that looks just as good for a great bargain? Thanks and keep up the great work…Super inspiring!
– KP, Toronto
A. Hi KP – The web is the absolute best resource to shop, compare prices and find great deals. I purchased my cowhide on eBay for under $200 and yes, it's real! (It even still has a visible cattle brand on it!) Cowhides are actually very inexpensive so I'd never recommend going faux because you can find the real thing for far less than you probably think. The first place I recommend looking is eBay. Try a search simply using the term "cowhide rug" and you should be able to sort through the results and find one that suits your taste for a great price! Below are three options I found online for you from various retailers including eBay and all are under $300. Hope this helps you get your search off to a great start!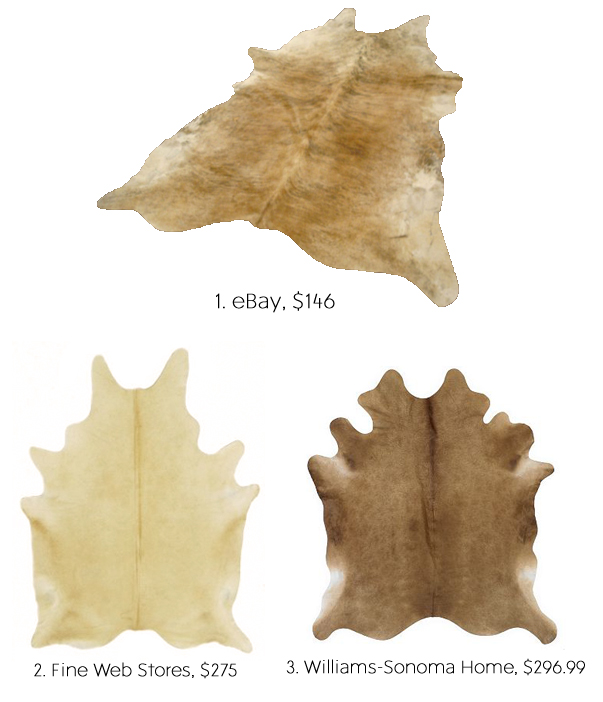 1. Tan Cowhide Rug, eBay. 2. Natural Beige Cowhide Rug, Fine Web Stores. 3. Ombre Hide Rug, Williams-Sonoma Home.