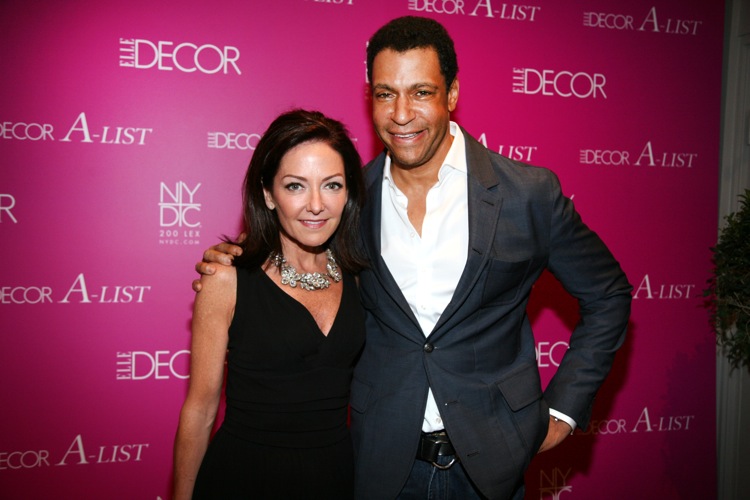 Margaret Russell with A-List Designer Darryl Carter. Photo: Patrick Butler for Elle Decor
In Elle Decor's June issue the magazine announced it's first annual A-List which payed homage to 25 talented designers who define the way we live today plus 5 up-and-coming young designers to watch. The 2010 A-List included designers like Kelly Wearstler, Eric Cohler, Steven Gambrel, Charlotte Moss, Thomas O'Brien, Miles Redd, Michael S. Smith  Jeffrey Bilhuber, Matthew Patrick Smyth,  Madeline Stuart, Bunny Williams and many more! Among the 5 to watch were  Jesse Carrier, Oliver M. Furth, Grant K. Gibson, Katie Lydon and Marie Turner. I was lucky enough to get to celebrate the occasion with Elle Decor at a party hosted at the McGuire showroom at the New York Design Center a few weeks ago. All but 2 of the honored designers were in attendance and all of the top names in the New York design industry came out to fete the honorees.  It was a fabulous event set amidst the backdrop of McGuire's beautiful furnishings and gorgeous floral arrangements designed by Bronson Van Wyck. Above is Elle Decor Editor-in-Chief Margaret Russell with DC based designer Darryl Carter who I was thrilled to see included on the A-List and I had the pleasure of meeting that evening. He was beyond humbled to be included on the A-List and is obviously very deserving of the honor. He filled me in that his book  Below are a few more of my favorite snaps from the night!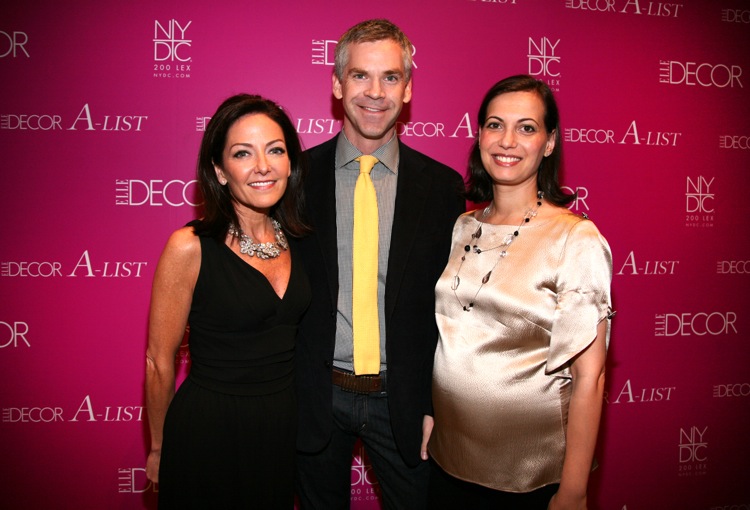 Margaret Russell with Jesse Carrier and Mara Miller of Carrier and Company. Photo: Patrick Butler for Elle Decor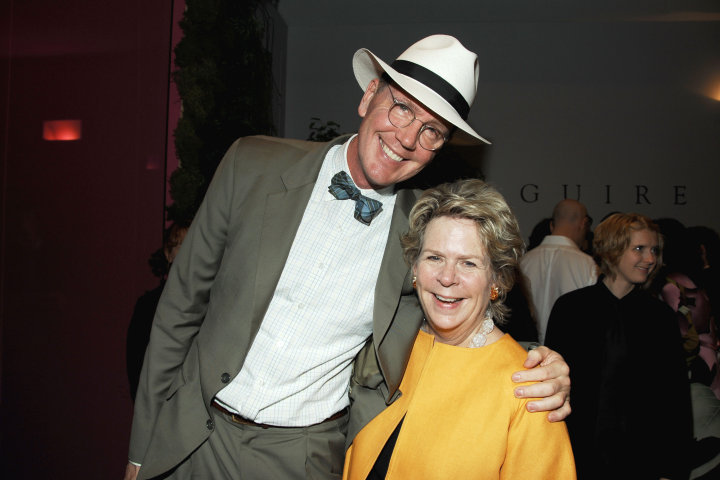 Designers Thomas Jayne & Bunny Williams. Photo: Patrick McMullan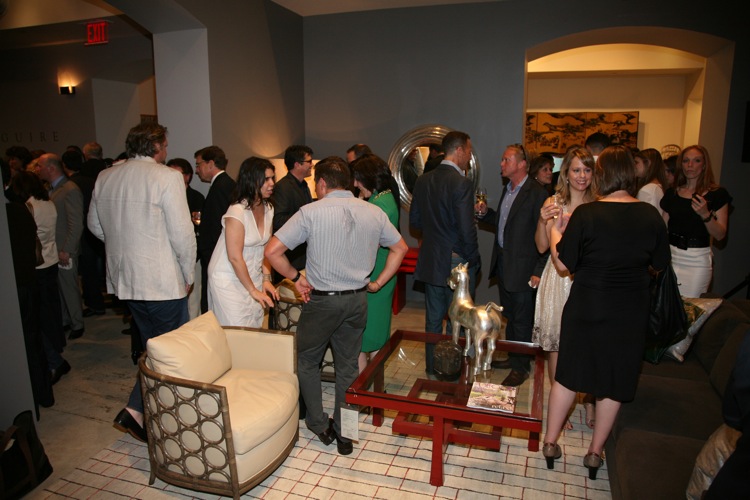 The Atmosphere at the Elle Decor A-List party. Photo: Patrick Butler for Elle Decor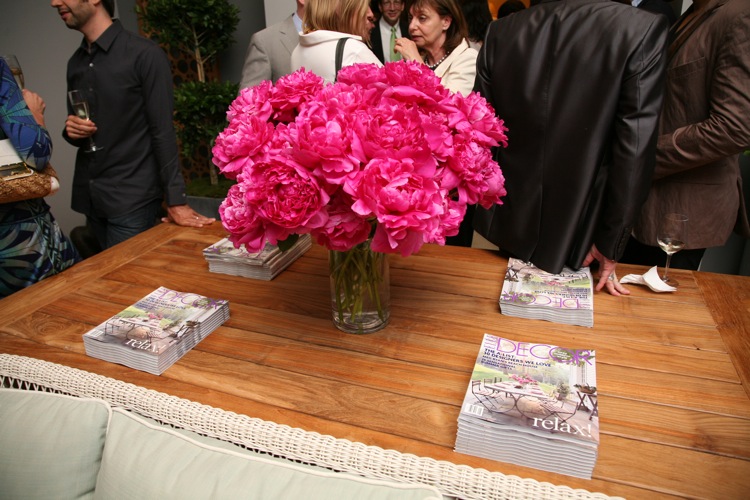 A beautiful peony arrangement by Bronson van Wyck. Photo: Patrick Butler for Elle Decor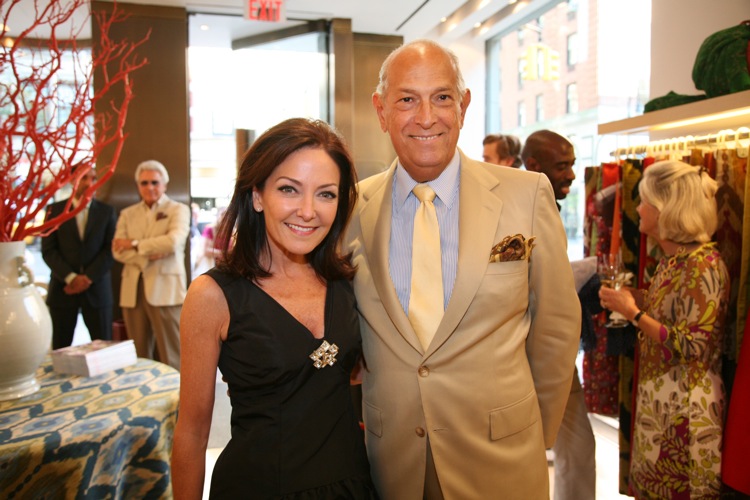 Margaret Russell and Oscar de la Renta. Photo: Patrick Butler for Elle Decor

About a week after the A-List event Elle Decor also hosted an intimate cocktail party to celebrate Oscar de la Renta's new upholstery fabric collaboration with Lee Jofa. I was thrilled to attend and was absolutely blown away at the beauty of his fabrics which mirror the elegance and sophistication of his fashion collections. The to-the trade collection includes beautiful ethnic inspired patterns in bold hues inspired by Oscar's fashion archives. The fabrications include rich wovens, luscious silks and elaborate embroideries and brocades. Below is a peek of the store window of Oscar's Madison ave shop which features ball skirts made of his gorgeous new fabrics! I also included a few snaps of my own! Designers, look out for the new Oscar de la Renta fabrics coming this summer to a Lee Jofa showroom near you!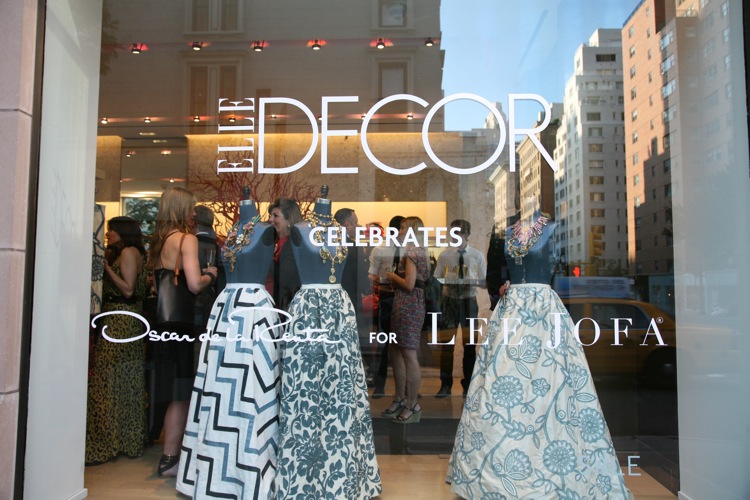 Skirts fashioned from Oscar de la Renta's new fabric collection. Photo: Patrick Butler for Elle Decor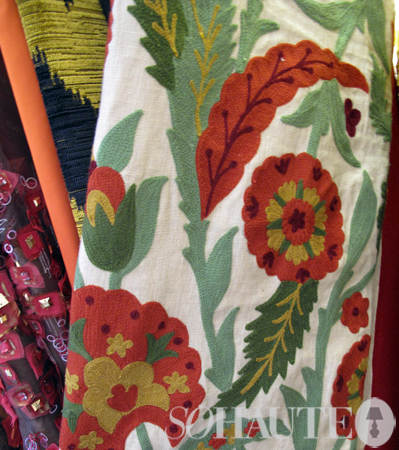 Beautiful fabrics from the new collection