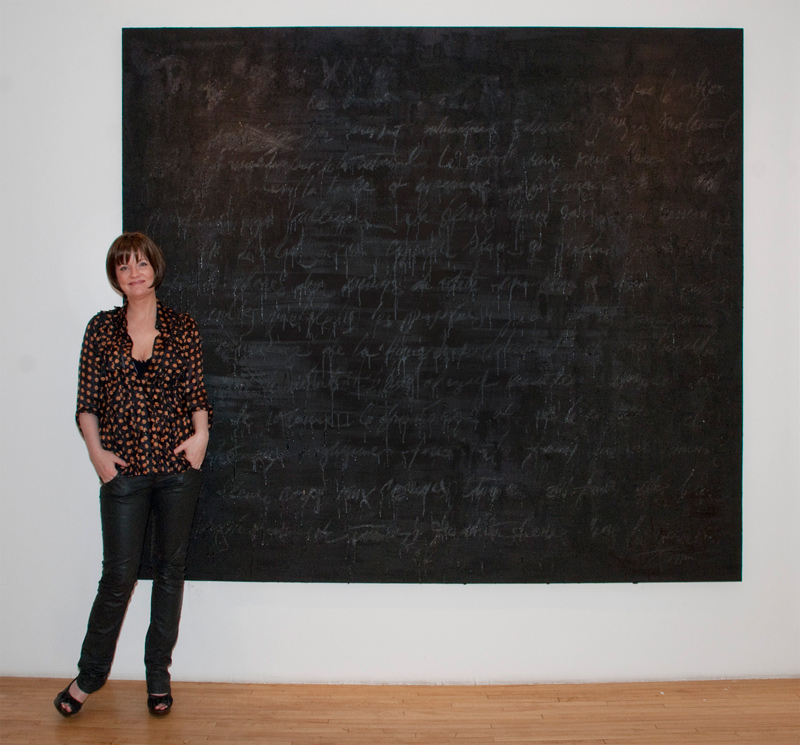 Francine Turk inside her gallery at Chicago Art Source
During a visit to Chicago earlier this year I made a special trip to the Chicago Art Source gallery to check out the latest from Francine Turk, an artist whose work I adore. Turk is best known for her graceful charcoal drawings and paintings of nude figures and her work strikes the perfect balance between simplicity and drama. When she first opened her studio several years ago, business was off to a slow start so she decided to participate in Chicago's Antique market to boost her visibility. On her very first day at market she was approached by a set designer for the film "The Break-Up" who instantly fell in love with her work and purchased a large quantity of Turk's pieces to be prominently featured in the apartment of the characters played by Jennifer Aniston and Vince Vaughn, which is where many of the movie's scenes took place. And so "The Break Up" became Turk's big break and from that point on, her drawings and paintings  were in high demand and serious collectors, top interior designers and celebrities began gobbling up her work. Below are a few of the snaps I took at the Francine Turk Gallery inside Chicago's Art Source. And a bonus…a clip from LXTV where Turk gives an inside look at her fabulous Chicago townhome. I found it interesting that she says much her inspiration is originates with interior design! Enjoy the photos and the video clip below!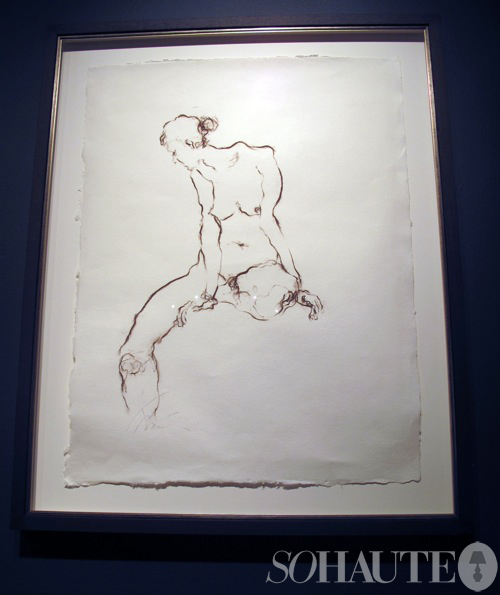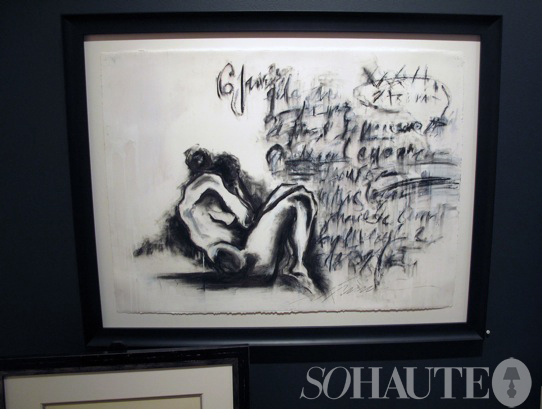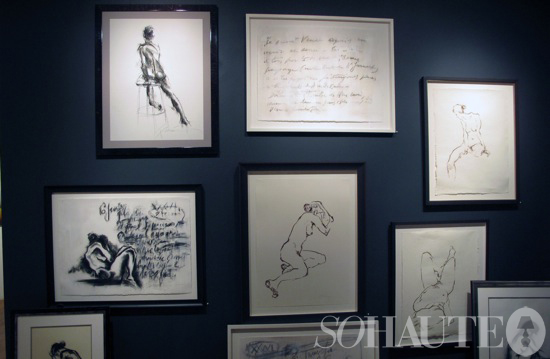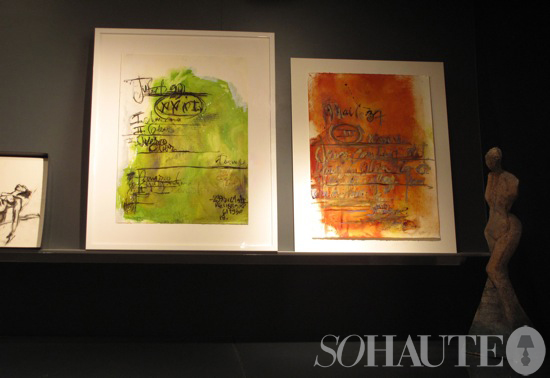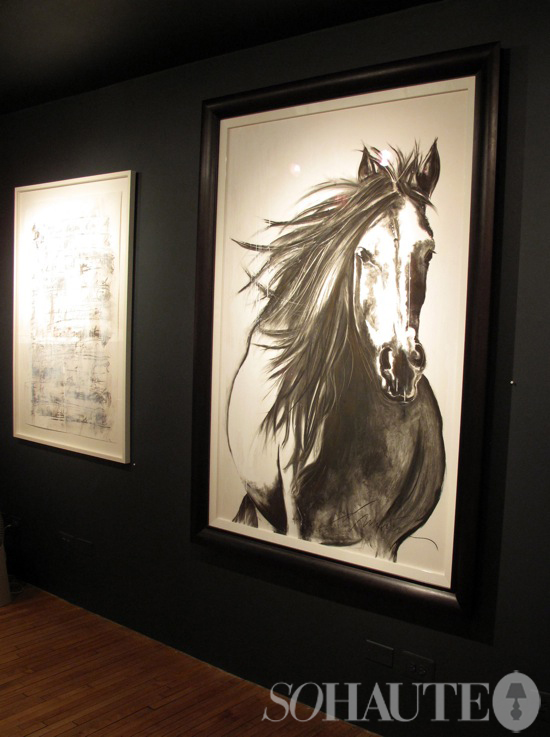 Top Photo via Chicago Art Source
Note to readers who are viewing this post on your RSS reader: You'll have to click the direct link to this post in order to view the video!