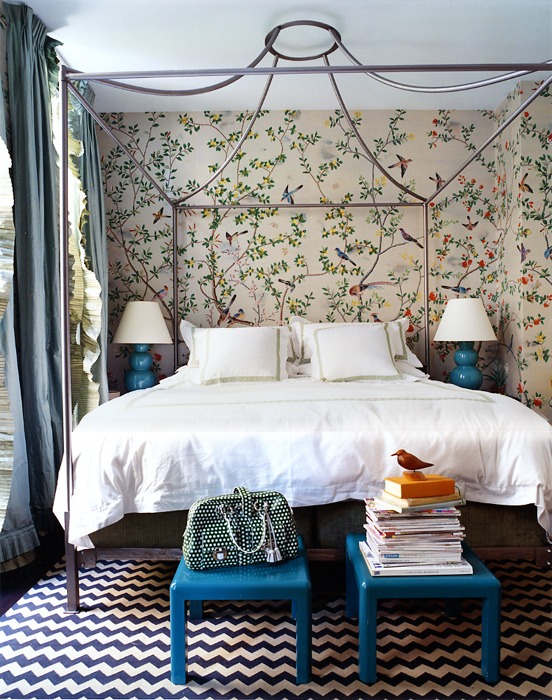 A reader recently emailed me to ask if I could identify the wallpaper in this Miles Redd designed room which I posted here on the blog several times in the past…it's one of my favorites! You may already be familiar with its maker but if not, this isn't just any wallpaper… it's de Gournay, an exquisite hand painted wallcovering which at a cost of around $650 and up per panel, is truly a luxury. The brand specializes in reproductions of historic prints particularly 18th century Chinoiserie and 19th century French designs. Here are a few other example of genuine de Gournay goodness: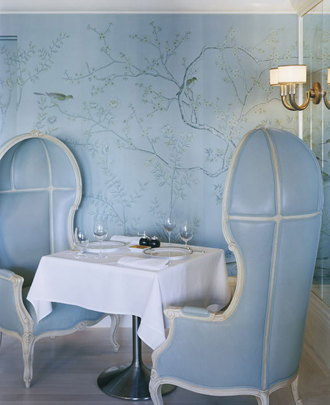 Since a fine hand painted wall covering like de Gournay may be out of reach for many, here are some similar papers that can help you achieve the look for less:
1. Vanuatu Twilight. $198/roll available at Anthropologie.com.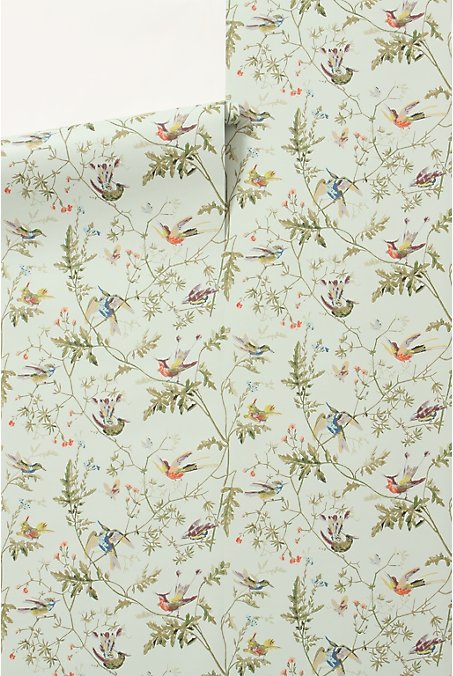 2. The India Paper by Cole & Son. Approx $196/roll available to the trade through Lee Jofa.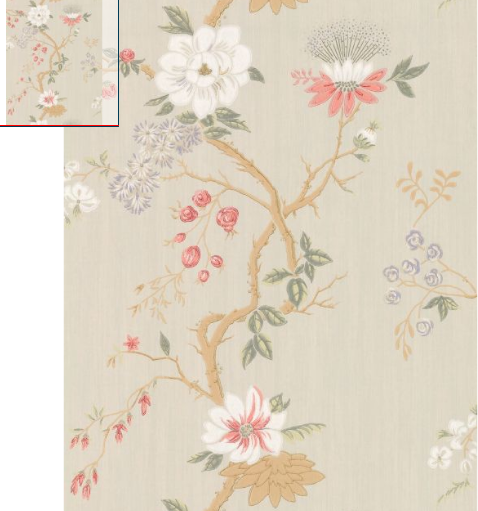 3. "Newman" from Thibaut's Gatehouse collection. Approx $104/roll available to the trade through Thibaut showrooms.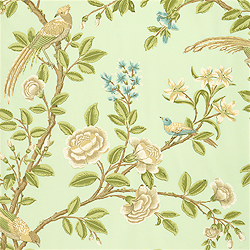 4. Large Rose & Vine by The Wallpaper Company. $44.98/bolt at Home Depot.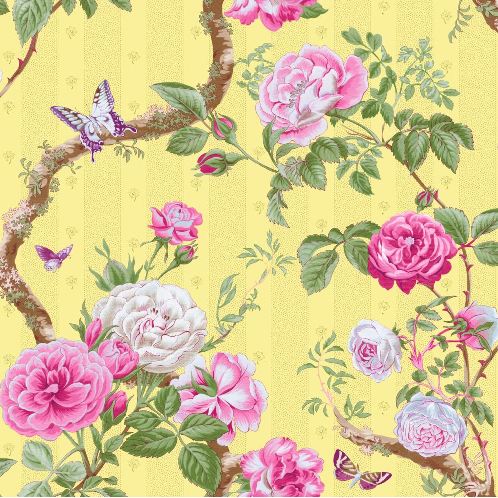 5. Pattern #SW2AH189 from York Wallcovering. $29.99/roll. Available through Sherwin-Williams.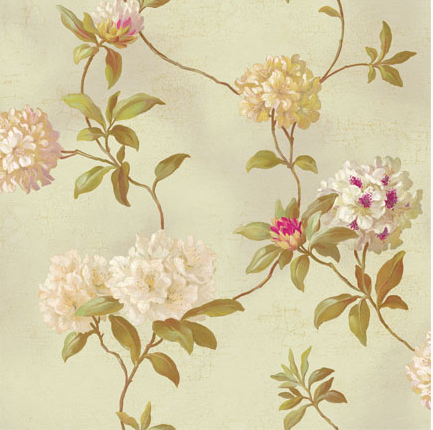 Top photo by Paul Costello